Target: Beautiful Married Women – IX
(Soccer Moms)
(m/f, cons)
by
Black Demon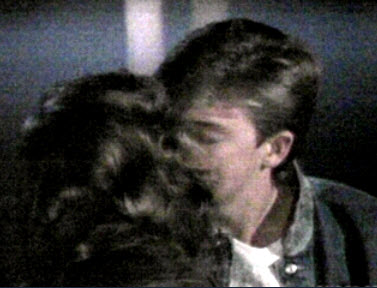 ______________________________________________

Standard Disclaimer!

This is a fictional story intended for Adults only!

______________________________________________

************ ***********

Note: The story below is a story in itself. However, it is also a

direct continuation of the earlier story entitled: 'Target: Beautiful Married Women – I thru VIII

************ ***********


This was a fun and productive summer for Skipper Harmon, one that he'd certainly remember …………………………more so, it'd certainly be remembered by all the soccer moms that he came upon! He had picked the ideal age for the ten year old boys soccer team, figuring that the mom's would generally be in their mid-thirties, right in their prime of life.

Nothing pleased Skipper more than taking on the challenge of bedding a beautiful and happily married woman, especially when they looked so elegant and well-dressed. And a woman in her mid-thirties was just so appealing to him, looking so nice in an elegant dress and heels as they would normally be well-established and working women. Putting his good looks to use, Skipper would then set out to charm the unsuspecting beauty, intent on getting into her tight little panties.

Gaining the knowledge that a beautiful woman was in fact married, or merely seeing the sparkle of a diamond ring, and Skipper would get an immediate hardon and begin wondering how he could go about breaking down her defenses and bed her. Bedding her was the initial goal, but he was not satisfied with just that, as his ultimate goal was that of leaving her impregnated with his baby by the time he headed back off to college. Seducing a beautiful married woman, knocking her up with his kid, then having her unsuspecting husband take care of all the expenses in raising the child …………what could be better than that!

Five weeks into the summer and any stud would be proud to have Skipper's scorecard in the success he'd had to date. But Skipper wanted to challenge himself this summer, wondering as to what would be considered an unlikely feat ……………….but the ultimate feat if successful …………………………..even for himself! 'Hmmm, can it be done?' he wondered as a thought came to mind. 'Wow …………………..that's sure a challenge ……………………wonder if I can do it!' he thought, as it also brought his own stamina into question.

Leaning back in his chair, Skipper pondered the possibilities, picturing all the soccer moms of his team. Eliminating the beautiful soccer moms that he'd already seduced, along with two that he had no interest in, he'd now have to focus on the remaining eight possibilities. Looking at the folder containing the player's info again, paperwork that contained info of the parents' …………………..in particular the mothers, picturing in his mind each of the eight beauties now on his 'target' list.

Having done some preliminary footwork from when he held that first team meeting, first making his 'target' list, sizing up each prey and making notes as to how he could make his move. Doing some additional checking as to their daily schedules, Skipper learned that he could garner more personal information on her right from the woman's own son. With the youngster at soccer practice in the afternoon, Skipper could merely ask a few simple questions to the unsuspecting and gullible boy and get all the details needed.

Such as what he just learned from Josh Beckett the other day at practice, that the lovely Mrs. Laurie Beckett dropped Josh off at school first and would then take his little brother to the elementary school nearby. Type of car and license plate noted earlier from when she had picked her son up at practice, knowing the area surrounding the elementary school, he could await for her to leave the drop-off area and then get right on her tail.

Having called the business number on the form for the lovely Mrs. Beckett, Skipper had learned that she worked for Craft Realty. And in the afternoon, he learned from Josh that his mom was currently in charge of showing the model homes in the new Tremont Estates. In scouting out the new subdivision after practice, Skipper knew exactly where he'd be headed out to one morning soon. And now to think of a ruse as to why he'd suddenly be out at a new subdivision while still in college, without letting on to the beautiful Mrs. Beckett that she was the only reason for him being there.

Going through the remaining seven forms, he certainly remembered the pretty mother of Kenny Garvin. Mrs. Gayle Garvin was her name, as indicated on the emergency contact area of the form, the honey blonde beauty who Skipper recalled saying 'hi' to upon passing in the supermarket the other day. In a nice baby-blue dress with navy blue heels ……………………..very sleek and sexy as he recalled, having turned back for a second glance at the beauty trim legs before he turned the corner. The 35 year old, 5'5" 118 lb. beauty, certainly had given him a rise in his jeans.

'Hmmm, that was an odd time for her to be shopping ………………..………early afternoon, right after lunch!' he thought. That afternoon, he would learn from young Kenny Garvin that his beautiful mom had just gone back to work, starting with half-days as Kenny's younger sister had just started pre-school. Most importantly, Skipper learned that the lovely Mrs. Garvin had taken a part-time job at the botanical gardens, as hostess and tour guide to the recently opened facility and working from 9 a.m. till about 1 in the afternoon.

Wheels churning in his devious mind during the practice that day, Skipper then made the rounds in chatting with the parents and telling them how their respective sons' were progressing with their soccer skills. Of course, the purpose was to charm the beautiful mothers who all but swooned when he stopped to chat with them. And when he approached the lovely Mrs. Garvin, Skipper smiled and turned on the charm, telling her how great her son was in practice today "Gave me all I asked for!"

"Kenny tells me you're working at the botanical gardens and giving tours there!" Skipper advised. And hearing the "Oh, yes I do!" he added "I've always wanted to take a tour there ……………..heard it's really beautiful and serene there! Any chance of me getting a private tour from the beautiful guide working there?" Seeing Mrs. Garvin blush, then swallow in nervousness, had Skipper's cock twitching with excitement under his shorts and jockeys.

For Gayle Garvin, a true and faithful wife of thirteen years, her heart was thumping with excitement and nervousness as her son's handsome soccer coach was obviously making a play for her. Oh, she had many a man making a pass at her throughout her married life but she would normally just smile and flash her sparkling diamond and wedding band at them to send them on their way. Mind racing and heart throbbing, clenching her thighs tightly to keep the juices from flowing out and wetting her panties, she told herself 'Oh, what harm would it be!'

"Well ………………………..I normally don't give private tours ………………….but seeing that you're Kenny soccer coach ……………………….I guess I could make an exception!" Gayle smiled at the handsome young jock. When asked as to when would be the best day and time to arrange it, she replied "Oh, just let me know a day ahead of time! My last tour of the day is 11:30 in the morning and it takes about 45 minutes …………so 12:30 would be ideal as that's when I normally close up!"

With that basically all set up, there was only one step to go in order to complete Skipper's devious and very ambitious plan. Having done some preliminary scouting over the past few weeks on all the beautiful mothers, Skipper figured that the best prospect to fill his vile plot would be that of the lovely Mrs. Gwen Lansing. With young John Lansing's dad making the game only every other week, Skipper had learned from the young boy that Mr. Lansing's job had him traveling about the country nearly every other week. So that would mean the young lad's beautiful mother would be home alone with the kids.

At the age of 36, Gwen Lansing was quite a busy woman with young John and his year older sister, all while having a successful career as a journalist. With her husband David excelling in his career in the computer software industry, Gwen could only wish for more time alone with her husband. Keeping a neat house, running the kids to all their after-school activities, and Gwen was just beat each night. She hoped that David's job would ease up some and allow him to remain home a bit more, as she just hated being alone in that king-sized bed when he was gone.

On that Friday morning, having forced himself to abstain from any sexual activities since the prior weekend, Skipper was primed and ready for action. Parked in the parking lot of the fast foods restaurant across from the elementary school, he then awaited the silver SUV that would be driven by the lovely Mrs. Laurie Beckett. He smiled as the familiar vehicle pulled into the drop-off zone at the school, then exited the driveway to pass right in front of him. Indeed, it was the lovely beauty and from what he could make out was wearing a yellow outfit.

Following at a distance, not worried if he lost sight of her car as he knew where she was headed, Skipper briefly went over his plan of action. Once at the new subdivision that was still in the ground breaking stage, right next to Lake Merlin with just the shell of six model homes up, two completed on the outside and the remaining in various stages of construction. He observed the lovely Mrs. Beckett parked across the away and walk from her vehicle to the first of the completed models and turned the bottom sign around. Top sign read 'Model Home' while the just turned bottom read 'Open for Viewing'.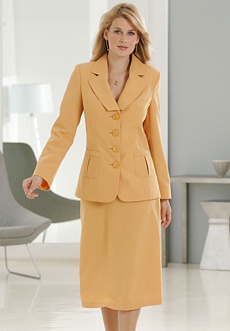 Mrs. Laurie Beckett
Looking so beautiful in her yellow dress, flawless legs looking so trim and sexy as she walked along in a pair of 3" white heels, Skipper got an immediate hardon as he got out of his car. Looking about, with construction going on in a distance but no one around in the near vicinity, he strolled up to the model home that Mrs. Beckett had entered. Looking up at the front of the model home, making sure that the unsuspecting beauty was looking out at the moment, he then flipped the bottom sign back around. Anyone driving up would now read that the 'Model Home is currently closed!'
Knocking at the entrance to the model home, then opening the door to enter, Skipper feigned surprise when the beautiful Mrs. Beckett came out from the kitchen area to greet him. "Skipper …………………what are you doing here!" a surprised Mrs. Beckett advised. "Mrs. Beckett??" he feigned. "Oh, I never expected to see you here …………………….I was just scouting out new homes in the area ……………hoping that I can help my parents out if I can get to the next level beyond college football! Wanted to get some idea on the cost of a brand new home!" he advised.
As everyone in the community, in fact the entire state and football enthusiasts across the nation knew that Skipper was a shoo-in to make it to the professional level. Laurie Beckett was no exception, having heard of how fantastic the handsome jock and soccer coach for her son's team was. He certainly was the heart-throb for all the mothers on the team, some even kidding naughtily how the handsome young stud made their legs turn to jello! Even with the obvious age difference, the mothers would swoon whenever their sons' handsome coach came on by.
In fact, just the past week at one of the practices, she couldn't help but giggle along with the other women when one had added "When I see that handsome young stud ………………….my legs first quiver like jello …………………then turn to peanut butter!" With the women all having a puzzled look, the gal advised "You know …………like they say………………….creamy and easy to spread!" Cunny throbbing as she shook the handsome jock's hand, legs quivering, Laurie felt her heart thumping with excitement.
Happily married for some fourteen years, always the faithful wife, Laurie suddenly felt like a young teeny-bopper in the presence of a handsome jock. Giving Skipper the layout and pricing info on the various models, Laurie then proceeded to give him a tour of the house. As she nervously led the way up the stairway to the second level where the bedrooms were located, little did she realize that Skipper's eyes and concentration were only upon her sexy legs and body. Though at work, she was in the house alone with her son's very handsome young coach and Laurie was beginning to tremble with both fear and excitement.
"Wow ………………………..that king-sized bed looks so inviting!" was the comment that had Laurie's legs turning to jello as she began to pant for breath. She quickly tried to change the subject as she walked over to open the door to the large walk in closet. It was large in size, but still a closet, as Laurie made the mistake of walking into it to get out of the proximity of the king-sized bed that Skipper was openly admiring. But with Skipper following her into the walk-in closet, it made it seem that they were just inches apart from one another.
Skipper could sense the nervousness of the beautiful woman and knew that he was the cause for her discomfort. The beautiful and once confident beauty was not a display of confidence at that moment, visibly trembling as he reached up to touch and caress her left arm. As she panted before him, Skipper displayed his confidence as his hand caressed her arm, fingers drifting down to grasp her soft petite hand and pedicured fingers. Then he was playing with her diamond ring and wedding band …………………….toying with the vows attached to them.
Trembling and panting as the handsome young man was now embracing her and nuzzling at her neck, Laurie felt her legs buckle as she shivered with excitement against Skipper's strong muscular body. Managing to pull her hand from his, raising both up to Skipper's chest, Laurie desperately made a futile attempt to resist the handsome stud. But now, with his lips clamped over her, his tongue flickering in her mouth, she the pushed up her pointed tongue against his.
Hands now up around the neck of her son's handsome young soccer coach as she was unable to resist the passionate kiss, Laurie shivered upon hearing the zipper at the back of her dress being pulled down. Trembling as her bra went slack as Skipper skilled fingers had easily undone the metal clasp, Laurie felt his large calloused hand caressing the bared skin of her back. And then her arms were being dislodged from around Skipper's neck and pushed down some as her dress and bra straps were being pushed over her shoulders, then down over her arms to puddle upon the closet floor.
"Ahhhhhhhhhhhhhhhhhhh …………………………oooooooooooooohhhhhhhhhhhhh!" Laurie gasped as Skipper bent his head to take a pink nipple into his mouth and began suckling upon it. Swooning, Laurie reached up once again to encircle her arms around her young lover's neck, needing to hold onto him for support as she quivered with pleasure. "Ohhhhhhhhhhhhhhhhhh ……………………….oooooooooooooohhhhhhh!" she gasped as her twin peak got the same attention. Laurie was now mere putty in the hands of a well-experienced womanizer, Skipper's playtoy and willing to do anything to please her handsome young lover.
Dress lying on the floor of the closet, lacy white bra at the edge of the closet and master bedroom, then came one white heel with the other at the edge of the king-sided bed. Pressing herself down onto the bed as Skipper was working her lacy white panties down over her trim hips, Laurie then made one last futile attempt as she panted out "No …………………….I ………………………..I can't ……………………….please …………………………….I'm married …………………………..I …………………I must be true!"
Panties drawn down her legs and slipped off her feet, Laurie trembled as the handsome jock smiled devilishly at her before bringing her panties up to his face. Lying naked upon the bed, right arm over her breasts and left hand covering her sex, Laurie shivered as her son's young soccer coach caressed her legs. Unable to resist, with hands putting pressure on the inside of her knees to rise and spread for her younger lover. With Skipper grasping her left hand to move it aside, her sex was open for viewing.
"Nnnnnnnnnnnnnnnnnnnnn …………………………….nnnnnnnnnnnnnnnnnnnnnnn ……………………..ooooooooooooooooooohhhhhhhhhhhhhh!" Laurie gasped in surprise, for this was the last thing she expected, never before experiencing a hot wet mouth clamping down upon her cunny. "Ahhhhhhhhhhhhhhhhhhhhhhhhhhhhhhhh!" she gasped loudly as Skipper's skilled tongue wiggled right up into her slick sleeve. Hips arching up into her young lover's face, her hands now grasping the back of his head as Laurie fed the handsome jock all the dessert he wanted.
For Skipper, this was the best breakfast he'd had since returning home for the summer. From the way this pretty morsel was squirming and thrashing about on the bed, he correctly suspected that she had never been eaten out before. And it was not very long before her sexy body went into uncontrolled spasms, with Skipper's skilled tongue searching and finding her ultra-sensitive clit. "Oh, Godddddddddddddddddddddddd …………………….oh, God ………………………………ahhhhhhhhhhhhhhhhhhhh!" signaled her mind-shattering orgasm, right into his slurping mouth.
Lying upon the bed in the aftermath of the most fantastic orgasm ever, Laurie's heart thumped wildly as the confident young man began to unbutton his shirt and display his muscular chest. And then her eyes drifted lower, watching intently as his fingers were undoing the belt of his trousers. Her jaw dropped as the thick rigid cockstem came into view. Then, as the handsome young jock crawled up between her widespread legs, there was no more thought of her husband nor that of her marriage vows.
The beauty's trim arms and legs eagerly encircled him as he gave her another passionate kiss. "Ooooh, Mrs. Beckett …………………….you're so beautifulllllll!" he whispered as he tongued her ear, purposely calling her by her marital name to have her mind aware that she was with someone other than her husband and that she was knowingly committing adultery with him. "Skipper ……………………….Skipperrrrrrrrrrrrrrrrrr!" the beautiful wife and mother exclaimed as he skewered his thick cock into her tight fitting slit.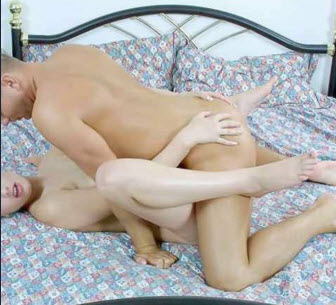 The new king-sized bed was getting its initial test in its sturdiness and comfort as the two lovers writhed about in their intimate embrace and illicit union. The once faithful wife was no more ……………………………not with her son's handsome soccer coach's cock sliding in and out of her clutching cunny! For the lovely Mrs. Laurie Beckett, her precious marital vows were being shattered by a cock far thicker and longer than that of her loving husband's, one that was far more experienced in its ability to send a woman skyrocketing off into outer space.
"Ah, yes ………………………….yes ……………………………………squeeze me …………………………squeeze me, Mrs. Beckett …………………………….keep squeezing my cock like that!" Skipper panted as he fucked in and out of her tight and horny pussy. By the way in which she was clutching him tightly with arms and legs wrapped around him, Skipper knew that it would not be much longer for the once faithful beauty. "Gonna cum ……………….gonna cum, Mrs. Beckett …………………cum ………………………..cum with me ……………………cum with me, Mrs. Beckett!"
And cum she did, like never before in her entire life, skyrocketing into outer space as her handsome lover filled her with his essence. Filled to the brim with hot cum commingling with her love juices, Laurie swooned, and then all went black. Fucked in oblivion, a fuck that Laurie Beckett would never forget, a fuck that would have her ever so willing to drop her panties once again for the handsome young stud. No longer the prim, proper and faithful wife, she was Mrs. Laurie Beckett …………………..ADULTERESS!
A bit later, upon opening her eyes, Laurie was puzzled and wondered just where she was. But then it all came back to her as the surroundings told her that she was in the master bedroom of the model home. Glancing off to the side, she observed her white heels scattered about on the carpet, with her lacy white bra partial on the bedroom carpet and partially in the walk-in closet. 'Oh, my God ……………………it's not just a dream ……………………….it really did happen!' she realized, looking down to find herself naked between the bedspread that Skipper had pulled from one side to cover her.
Laurie lay there on the bed, feeling very guilty at having violated her marital vows. But there was no denying the fact that Skipper Harmon had given her the best fuck ever. Whether it be just one time versus many, she had cheated and that could never be taken back. Picturing her handsome young lover, Laurie knew that she was mere putty in his hands and that she would cheat again on her husband, whenever and wherever Skipper wanted her.
Looking about the room, she thought 'I had better stash a bag somewhere ……………….with a towel to freshen up! And maybe Skipper would like to see me in ………………..a nightie!' Getting up to get dressed, she put on her lacy white bra but no where was her panties to be found. Slipping her dress on, Laurie set about to make the bed presentable, then stepped into her heels. 'Guess I had better pack a stack of panties in the bag too ……………………..just in case!' she thought.
Taking her last tour group about the botanical garden, Gayle Garvin looked at the time, feeling a bit nervous that her son's handsome soccer coach would be coming by in about a half hour. At the soccer practice the day before, her heart fluttered when Skipper Harmon inquired "How about tomorrow ………………..for that private tour that you promised me! About 12:30 in the afternoon, okay? That's the best time that you indicated, isn't it?" Swallowing nervously, she had meekly replied with a weak "Yes! Okay!"
Then the handsome Skipper had added "Since you're so nice as to give me a private tour, I'll bring us a picnic lunch!" And her son's handsome coach had moved off to chat with some other parents before she could say 'no'. Gayle felt jittery, feeling as if she was about to go out on a date with the handsome young man, not just giving him a tour of the garden. 'Would Bill get jealous if I told him of the tour I promised Kenny's handsome young coach? That he's bringing a picnic lunch for the two of us!' she wondered.
Looking at the time as Gayle licked her lips nervously, having thought about that promised private tour the entire night, and wondered 'Why didn't I mention it to Bill? Did I want to be having a secret date with Kenny's soccer coach?' Heart thumping wildly in her chest, she had to squeeze her thigh muscles to prevent her love juices from seeping out onto the crotchband of her lacy red panties.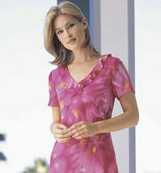 Mrs. Gayle Garvin
Gayle had to ask herself 'Why did I come to work dressed the way I did?' Wearing spiked heels was certainly not the best for touring the grassy areas. Was that the reason she had changed out of them for the group tours and planned on slipping back into them before the private tour? And she had never worn this elegant pink dress to work before, a dress more fitting for an evening out ………………………or to impress a guy on a date! And why the sexy red undergarments ……………………as surely she did not plan on revealing them to her son's handsome coach!
Locking up after her 'date' arrived, Gayle was quite surprised at the large basket that Skipper had brought along with him along with a blanket under his arm. Heart thumping with excitement, with Skipper suggesting lunch first rather than carrying the basket all around, Gayle led him to a nice grassy area. Red, white and blue plaid blanket laid out on the grass, she then knelt down upon it, then curled her legs up under her as she sat down with her son's handsome coach just a short distance away.
With the food obtained from a well-known and fancy deli, Skipper hadn't spared the expense. And a bottle of red wine had the beautiful Mrs. Gayle Garvin quite impressed as he poured her a glass. He could see that she was nervous, correctly guessing that Mr. Garvin nor her son knew of their meeting like this. Food and wine excellent, Skipper refilled their glasses and toasted the beautiful hostess.
Glass of wine taken from her and set aside, Gayle's lips trembled as the handsome jock inched his head closer to hers. And then they were kissing, first lightly, then it turned into quite a passionate kiss. Before she knew what was happening, Gayle felt his large masculine hand up under her skirt, touching and caressing her where only her husband had been allowed such liberties. Quivering as the handsome young man caressed her inner thighs, Gayle felt his hand tracing down the length of her curled leg. Then one white heel was being removed, followed by the other.
"No …………………Skipper ………………….no …………………….we can't ………………………you're Kenny coach ……………………and ………………I ………………………I'm married!" Gayle panted out. But lips sealed by Skipper's once, she could only shiver with pleasure as her tongue pushed up against his. Pink dress skillfully and quickly removed, Gayle and her handsome young suitor were now lying outstretched on the blanket. Not even an hour had lapsed and here she was, nearly stripped naked and about to commit adultery.
Breasts bared from the lacy red bra, Gayle sucked in her breath as her handsome lover clamped his lips over a pink nipple. She shivered as Skipper's tongue teased her bud to stiffness, and then he was paying homage to its identical twin. Then, the matching red undergarment covering her sex was being worked over her trim hips, sliding down over her trim legs. Lifting her right leg, she pulled her foot out of the wisp of clothing, then her lacy red panties were being stripped off her other foot.
Four hours earlier, Skipper had made his first conquest and now he was about to seduce another beautiful married woman, another one who had never before cheated on her husband. "Oooooh ………………oooooooh …………………oooooooh!" she panted under him as he proceeded to skewer her into the ground. "Ooooooh ……………..so big ………………….so biggggggggggg!" the beauty panted as he gave her his thick meat. "Bigger …………………….bigger than your husband's, Mrs. Garvin?" he asked tauntingly.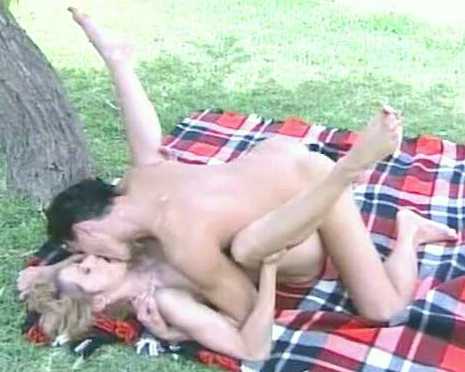 Shocked back to reality upon hearing Skipper refer to her as Mrs. Garvin while fucking her, Gayle was shocked at how easily she had been seduced by her son's handsome young coach. With reality setting back in, right in the very midst of being fucked royally, Gayle now tried to push as Skipper's muscular chest to preserve her fidelity. "No ………………….no …………….…………..stop ………………….……….get off ……………………….get off me!" she sobbed, feeling so guilty and not wanting it to continue any further.
Her struggles soon ceased as the slicing cock in her slit sent pleasure waves coursing through her body once again. Once again embracing her handsome lover, Gayle gave herself into the exquisite fuck session, arching up to get his lengthy cock deep into her. "Oh, Skipper ………………………….fuck me …………………………..fuck me ………………………..fuck meeeeeeeeeeeeeeeeeeeeeeeeeeeeeeee!" she screamed out. "Ahhhhhhhhhhhhhhhhhhhhhhhhhhhhhhhhhhhhhhhhhhhhhhh!" came her orgasm just as her lover filled her with his hot jizz.
Coming to after literally being fucked out of her mind, Gayle crossed her arms to cover her nakedness, she looked about as she sat up shivering upon the blanket. Realizing where she was and what she had done with the handsome young jock, Gayle was filled with guilty in having violated her marital vows for the sake of sexual pleasure. She then came to realized 'He never did want a tour of the garden …………………….the bastard had planned it all ……………………………and I was so gullible ……………….falling for his line ………………hook, line and sinker!'
Twat mussy from their fuck juices, she looked about for her lacy red panties. In a panic, looking on, in and under the nearby bushes, Gayle then realized that they were now the prized possession of Skipper Harmon. No choice, she had to use the corner of the blanket to wipe herself so as not to soil and stain her pink dress once she donned it back on. Once dressed again, she then folded the blanket up, putting the trash and empty wine bottle into the empty basket. Clean up done, she planned to make a beeline home, but first to pick up a bottle of douche on the way.
Soccer practice over and the kids running off to their parents' cars, Skipper called "Oh, Mrs. Lansing, can you hold up a moment!" With young John Lansing entering the car on the front passenger side, Skipper walked up to the driver's side and smiled at the radiant beauty behind the wheel. His twice depleted cock twitched with excitement once again as he peered down to view the ivory white thighs showing below the beauty's blue dress. "I was wonder ……………………….would it be all right if I stopped by and talk to John a bit for tomorrow's game? Practice was just so hectic today that I couldn't go over just how I wanted John to defend the other team's star player tomorrow!"
Setting it up to be at the Lansings' home a half hour before John's bedtime, Skipper was on a roll to complete his scorecard for the day. Having talked to John during practice to confirm that his dad was once again out of town, that would mean that Skipper would be all alone with beautiful Mrs. Gwen Lansing in her own home. He planned on bringing over a pie for dessert, then when it was John's bedtime, he'd ask the pretty mother for her parental insight the soccer team as he wanted to know just how he could improve his coaching skills.
Getting home, Gwen stepped out of her heels and got out of her dress, hanging it up in the closet. Instead of normally putting on the drab blouse and old pair of shorts as she normally did each day, Gwen opted for the summer dress, putting it on over her lacy blue undergarments that she had worn under her dress that day. Looking into the mirror, checking to see that the bra straps would not be visible through the fabric of the housedress, she bent forward, naughtily wondering if she dared give her son's handsome coach a peek down the front of her dress when he stopped on by. Off to the kitchen to prepare dinner, her mind reflected back on the image of John's handsome soccer coach. Little did Gwen realize that she next on Skipper Harmon's target list …………………..that he intended on putting the make on her right in her own home!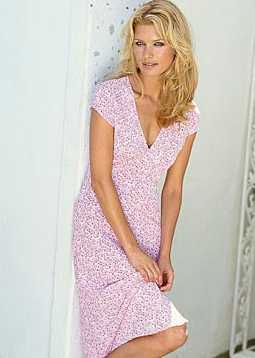 Mrs. Gwen Lansing
For Skipper, his plan of action worked out like a charm. With John and his sister off to bed, he now as sitting next to the beautiful Mrs. Lansing at the dining room table sipping on a cup of coffee. And when the conversation was over, Skipper made the pretext of heading on out the front door as the lovely woman walked behind of him. Door open, he turned, putting himself very close to the petite beauty. "You're so beautiful, Mrs. Lansing!" he advised the stunned beauty.
Taken completely by surprise, Gwen suddenly found herself in the strong embrace of her son's handsome soccer coach, the college student who was at least fourteen years her junior. Front door closed, Gwen found herself pressed up against the foyer wall, her head tilted up for the passionate kiss that ensued. And then Gwen was in the dark with handsome young man as Skipper flipped the nearby light switch for the foyer.
Moments later, with the door to the master bedroom locked, the beautiful Mrs. Gwen Lansing was lying naked in her marital bed. But her companion was not the man whom she had given her vows to fourteen years ago, the man with whom she had just celebrated her wedding anniversary just the weekend before. "Skipper …………………….please …………………….please ………………………..I can't ………………………….I just can't ………………………it's wrong!" she stammered out. But with Skipper silencing her with another kiss, all was lost as her hand slid into his jockeys to squeeze his thick manhood.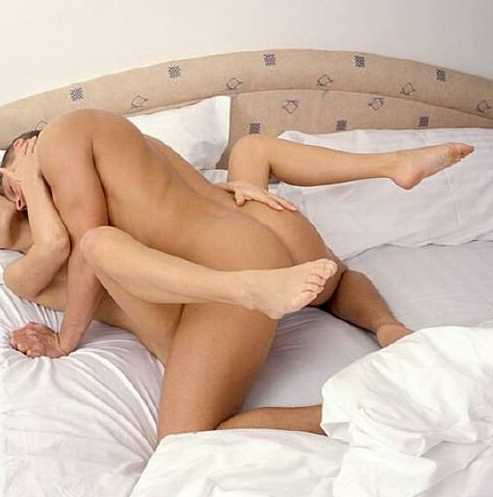 "Oh, Mrs. Lansing …………………..oh, yes ……………………..yes ……………..oh, yessssssssssssssss!" she heard Skipper pant out as he slid his thick tool in and out of her juicing quim. "Oh, Mrs. Lansing …………………….oh, Mrs. Lansingggggg!" Gwen hear her young stud. She realized what a turn-on it must be for a handsome young stud to bed another man's wife, swearing that his cock got even bigger within her sheath each time he called her by her marital name.
But she didn't care, not with this young stud giving her the fuck of a lifetime. Arching up, arms and legs wrapped around his humping body, Gwen shivered with pleasure, then she convulsed and cried out "Oh, Godddddddddddddddddd ……………………….I …………………………..I'm cumminggggggggggggggggggggggggggggggg!" And so did her young lover who's cock twitched and spurted, twitched and spurted, filling her to the brim with his potent seed.
A half hour later, with her young lover having departed, Gwen went to the bathroom and opened up the cabinet. 'Oh, God ……………………..I forgot to go to the drug store today ……………………..forgot all about it with David being out of town this weekend!' she sighed. Instead of being able to douche and prevent getting pregnant, she'd have to just keep her fingers crossed. Looking at the time, she wouldn't be able to get to Gilmore's Drugs before closing and all the other stores nearby were already closed.
Throughout the remainder of the summer, Skipper would be touring the model homes quite often with the lovely Mrs. Beckett. A lot of private botanical garden tours would be conducted by the beautiful Mrs. Garvin. As for the lovely Mrs. Lansing, she'd be admitting a visitor to her home when her husband was out of town and kids were asleep, or making a trip to Skipper's bachelor pad on the pretext of going out to the supermarket.
The next morning, Skipper received congratulations from everyone when it was learned that he had been mentioned as one of the favorites in the pre-season All American team in a national sports magazine. The red-white-blue star filled flags bordering the entire article was nothing in comparison to the red, white, and blue flags now adorning Skipper's trophy case. With what he had just accomplished, scoring three times in a day's time, All-American Stud was more a fitting tribute to bestow upon him.
One day, early the next spring, old acquaintances shook each other's hand in greeting each other. Not having socialized since that past summer, when the soccer season had come to an end, the three men were pleasantly surprised to see familiar faces. Each had just stepped outside for a cold drink and a much needed break when they stumbled upon one another. After a long drought, each were once again an expectant father and needing to relax a bit while their respective wives lay panting and perspiring in labor rooms next to each other.
That following day, everything was just peachy 'pink' for each of the three new dads as they stood next to the glass overlooking the newborn babies. And quite appropriately, side by side while wrapped in pink blankets, were there cute little baby girls: Caitlin Beckett; Kristi Garvin; and Lisa Lansing. Having compared notes, all the fathers had to chuckle when each relayed how this newborn had come as a surprise, that they had thought their diaper changing days were over long ago.
Wouldn't the men be surprised to learn that each of the three little girls were in fact step-sisters, for all had one thing in common ……………………….their father! This unexpected meeting renewed old friendships and the happy fathers planned on keeping in touch, even thinking ahead where they'd try to have the girls on the same soccer team when the time came.
End of Story.