"Oh, my God ...........how dare Timmy write something like this?" Marnie shuddered.
Using a special email for students, they could combine their English and Computer Science classes by sending their homework into her, giving Marnie the opportunity to review and grade their work as she pleased during the day or even while at home. But Marnie was not expecting such a response from the young teen who had moved from the inner city to this suburban community, for she was totally shocked upon reading what Timmy Sawyer had submitted. Marnie had told the class that merely wanted to get a handle on each student's writing ability, to write a creative story, as well as they're usage of the computer in spell checking things that they wrote, figuring that's what students would be needing out in the real world. So she had told them to write about anything, their favorite sport or hobby, even their dreams or fantasies as this exercise would not be graded. Timmy Sawyer had written of his fantasy, a part of it reading 'Oh, Mrs. Myers ...............I love you so much! I dream of you every night .....................making believe you're in bed with me ....................naked!'
For thirteen year old Timmy Sawyer, a rather brazen and brash young punk who had been sent by his parents to live with his grandparents in hopes of him not getting further involved with the local street gangs in the inner city. Timmy had just gotten outta there just in the nick of time, nearly getting caught with his buddies on their B&E of the supermarket, and there were more cops poking around the neighborhood to learn more about the gang members in the area. But Timmy was no dummy, in fact he was considered as the 'brain' and had gained entry into gang membership by showing them how to scam numbers from credit card users at the local gas station/convenience store nearby. Being the youngest gang member, and of course the smallest as some of the guys were eighteen, Timmy got to enjoy some forbidden fruit that he would never have dreamed of for years to come. And it was his being in the gang that Timmy got his first 'woman', not some skinny little twelve or thirteen year old who put out for all the guys to gain popularity, but such hot action came through one of the gang's favorite pass-time ..................gang rape!
Timmy was only twelve, three months short of his thirteenth birthday, when he had been taken under the wing of the gang members after showing them how make some bucks with his credit card scam. It was at a high school football game, sitting next to the gang leader Sal, when Timmy was eying up the beautiful blonde cheerleader in front of him and commented "Damn, she sure is fuck'n beautiful! What I'd give fer a night with her .........................sure would beat whacking off to her picture at night!" "You fuck'n whack off to her picture?" Sal asked. "Yeah man, they had the cheer team picture up on the store front window when the school year started! I couldn't take my fuck'n eyes offa her, so I swiped it so's I could keep looking at the beautiful blondie! But she's gotta be sixteen or seventeen and I's don't have a shot in hell with someone like that!" Timmy admitted. "Ya got real good taste there, Timmy! That there's Kassie Reynolds ............sixteen ..................a junior.............and real brainy, on the honor roll and everything!" Sal advised him. It was those comments that got him quite a birthday surprise from the gang for his thirteenth birthday present ................................the beautiful cheerleader was dragged off the jogging trial and held down for him by the gang. On that day of making thirteen years of age, Timmy got himself a beautiful teenager in high school and also took the screaming cheerleader's precious cherry, quite a birthday gift as well as an initiation award for becoming a full fledged member of the gang. After Timmy pulled his bloody cock out of the sobbing beauty, each of his buddies then had a go at the blond beauty. As a bonus birthday present, Timmy got himself the cheerleader's pink panties as a momento of this birthday celebration.
In just that short time with the gang, Timmy had gotten to participate in another gangbang, which Timmy enjoyed immensely as well. That second caper was beautiful 23 year old social worker that Sal had spotted when she had made a stop to check on the welfare of some family that lived a couple of blocks from the projects where the gang leader lived, not married as yet but sporting a diamond ring on her finger. Sal then went to doing his homework on the beautiful brunette, learned that she stopped by every third Wednesday of the month, the timing and all. A planned walk by, as the nervous beauty was about to check the back seat as she opened the car door, made her eliminate that safety check in order to get into the car before they neared. A block away, Timmy was waiting at the door to an abandoned garage, his job was to open the door when he saw the car approaching. Sal had been the one hiding in the backseat of her car, making his move as after she had gotten in and locked the doors before backing out of the stall. With a knife to her neck, the frightened beauty followed Sal's orders, pulled into the abandoned garage as Timmy pulled the door down once she turned on in. Being a bit short due to his age, by the time he got the door down and secured so he could join the gang, a loud shrilling scream of pain and fear echoed through out the garage. The beautiful bitch was on the filthy mattress that the gang brought several days earlier, being held down by the gang with arms and legs widespread as Sal stuck her with his whopper of a cock. This time Timmy was last one in due to being the newest member, but he still enjoyed it tremendously, even though it was really sloppy seconds by that time.
Timmy also got told the many stories of the nasty sorties that the gang had done prior to his arrival, their ploys and tactics, and how they planned things in advance so they wouldn't get caught and thrown in the DH. He got to learn about the various date rape drugs now on the market, how they worked, and who he could go to make make a buy. Also he learned of aphrodisiacs, drugs that would get a girl or woman so turned on that she'd be easy pickings once he touched her hot bod, even if she was supposedly determined to remain true to her boyfriend or even husband. One so-called aphrodisiac was called the Super Spanish Fly, which came in liquid form and when added to a drink of an unsuspecting young woman, she'd be all yours for the taking in about fifteen minutes or so. So with his share of the dough from the credit card scams the gang had pulled off, Timmy had gone to the various dealers and gotten himself stocked up on date rape drugs as well as a dozen vials of the Super Spanish Fly. Timmy had brought all his stash with him when shipped on off to his grandparents, so he was well equipped out in this hick town.
The beautiful Mrs. Myers was indeed the prettiest teacher at Northside and he sure had the hots for her bod. Like his bud Sal had told him after taking him under his wing, that "The best is a beautiful married bitch belonging to some punk, especially if she's rather innocent and naive! That's my favorite kind ...........................hearing them moan with pleasure as I'm dicking her, begging me to fuck her ........................damn, that makes me cum the most .........................especially at the thought of me knocking her up as I'm cumming in her without using any protection!" From that first day at school, meeting Mrs. Myers as his homeroom teacher along with two subjects, Timmy had the hots for her and was nearly always sporting a hardon in the classroom. In bed at night, lying in bed in the darkness, he'd have several tissues covering his cockhead as he jerked off to the image of his beautiful teacher. 'Married, beautiful, rather innocent and naive ...............................all the ingredients that Sal told me about for the best fuck! But how in the hell do I get into her panties?' he wondered. 'As Sal would phrase it 'Breeding a bitch belonging to another guy makes the fuck so much better!' and that beautiful Mrs. Myers sure does the trick for me!' Timmy thought, with his head down below nodding in agreement.
In his calculated mind, Timmy figured that he'd get reprimanded by Mrs. Myers when he emailed her that creative writing fantasy of wishing she was naked in bed with him every night, planning on just playing the part of the dumb inner city kid who was just following her instructions on submitting a creative writing story that involved his wild fantasy. As he had correctly figured, Mrs. Myers asked to see him after class the next day, telling him that it was inappropriate at what he had written in the story but she would not report it to the principal as she did in fact say to write whatever they fantasized about. She also added in the reprimand that "It's not unusual for a young teenager to have a crush on a teacher, like you obviously have with me at the moment! But girls your age would be more appropriate! You can't be having a crush on me due to our age difference, out student/teacher relationship, and plus I'm already happily married!" Timmy played the sheepish nerdy student that day, smiling later as his plan had worked to perfection, getting his beautiful teacher to know that he wanted to 'fuck' her badly.
Now four months after entering Northside, a total of six whole months of having his get by with a handjob, Timmy was desperate for the real thing once again. The girls in the middle school showed interest in him, but Timmy didn't want no young teeny-bopper twig of a girl to bone, he wanted a beautiful woman to fuck .............................and he had his sights set on the lovely Mrs. Marnie Myers! In the homeroom class, Mrs. Myers would ask questions of her students on personal things that they might want to disclose but didn't have to if he or she felt uncomfortable of talking about it. Also, the students would ask her questions, with the girls of course wanting to find out what married life was like .................did she plan on starting a family soon .................how did she learn how to cook ....................what college she went to ..................where's her favorite place for dinner ................etc. When Mrs. Myers was asked the questioned on her plans for the weekend, Timmy's ears perked up in hearing that "On Saturdays, my husband and I normally will go out for lunch somewhere, often to try out a new place or go to one of our favorite spots! But on Sunday, my husband is out golfing with his buddies .............as usual, so I sleep in till just after he's gone at seven, then it's household chores or puttering around in the garden ..................maybe run to the store to do grocery shopping!"
Having heard of the general area where his teacher lived in one of the homeroom sessions, it was simple for Timmy to put his computer skills to work and come up with the address for Mr. & Mrs. Matt Myers, that being 2120 Birch Street. Then with a map search of that address, Timmy was printing up a map of the shortest distance from his grandparents place to the Myers' home on Birch Street. After school the next day, Timmy used his skateboard to cover the two mile distance from the school to where Mrs. Myers lived so he could scope out her digs. Skateboarding on the street or empty sidewalks did not create any alarms for the neighbors, giving Timmy the perfect opportunity to check out her home along with the surrounding area. He saw that the back of the home bordered on a gully that served as a nature preserve, where one could walk without being observed. On the left side of the house was a short fence to keep any one from falling as the lot below was lower, with large decorative shrubs running from the garage down to the street level.
Having told his grandparents that he had made some friends and planning to meet up with them early Sunday morning, they were happy that he now had made friends and finally getting to feel comfortable. Using his bike a good portion of the nearly 3 mile trek from his grandparents' place, Timmy then chained his bike up and then used his skateboard for the final few blocks, then made his way down the gully so he could get to his destination unseen. With only his skateboard to stash at the top of the gully back of the Myers' home, his plan was coming to fruition in seeing the kitchen lights on in the house as he made his way to his planned hiding spot between the last two shrubs. Pulling on a black hood as he waited, Timmy felt confident on not being seen as the car backed up as he was wearing dark jeans and a camouflage jacket. The critical point would be when the garage door was coming down with about two feet to go and Mr. Myers' heading on off before the door was fully closed. If Mr. Myers waited, then all bets would be off for Timmy and he'd just have to wank off once again.
Right at 7 a.m., the garage door began to raise up and Timmy's heart was pounding in his chest as he took deep controlled breaths to keep his cool. As the blue BMW backed on up out of the driveway and onto the street, Timmy moved around the back of the first shrub to get himself closer to the garage door, then peered out to the street from between the leaves. To his fortune, Mr. Myers had not pressed the garage door remote till when he was nearly at the street curb. With the garage door only three fourths of the way down when the BMW was already in front of the next house, Timmy easily gained access into the Myers' home by diving and rolling into the garage before the door clanged to a complete shut. As he expected, the garage door into the house was unlocked and he slipped right on in. On the kitchen table was a note with Mrs. Myers' handwriting advising her husband to 'Don't forget to set the alarm at 7:30 for me! Signed, Marn!' with a smiley face drawn under her name. Then a different handwriting, that of Mr. Myers' said 'Back at my usual time, about 4 p.m., hon! Coffee's made and creamer's in your cup! Love you, Matt!'
Looking over to the kitchen counter, Timmy saw the coffee pot with the orange light lit up to indicate it was on, then observed the coffee mug next to it and assumed that was meant for his beautiful teacher. Making his way over to the coffee pot and mug, Timmy observed the white liquid at the bottom of the mug, the creamer that Mr. Myers had already poured in for his beautiful wife. Timmy's cock gave a twitch of excitement at the thought of adding some creamer of his own to the mug, but he had to refrain from that as he wanted to pour out his creamer in a better place .......................that of Mrs. Myers's hot little pussy! In reaching into the inside of his camouflage jacket for his vial of Super Spanish Fly, he opened the top and poured the clear liquid into the mug. Unable to resist, Timmy undid his fly and whipped out his throbbing boner, rubbing the underside of his sticky cock on the rim of her mug, then as a drop of precum formed at the tip of his hardon, he rubbed an inch from both sides of the mug to assured that his beautiful teacher's pink lips was getting a taste of him.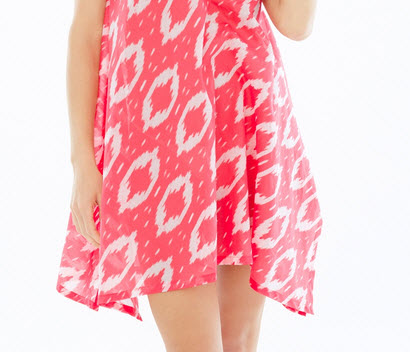 As it neared 7:30, Timmy made his way down the hallway and hid in the closet of a guest bedroom, of which he could peer out from the corner and through the slit near the door hinge to see out into the hallway. Hearing the alarm go off in the master bedroom, then movement and water going on in the master bath. Sound of the water being turned off, then movement in the hallway, and from his vantage could see his teacher clad in a dark pink nightgown as she made her way down to the kitchen. Once he heard her in the kitchen, that told Timmy that it was time for him to make his way out of the guest room and into the master bedroom, where he found himself a nice hiding spot in the walk-in closet. But prior to getting into his hiding spot, Timmy put a mini camcorder on top of her dresser and one on the window sill to capture his rape caper so he could send a copy to his old gang back in the inner city. Through the slits in the folding wooden closet door, Timmy found that he could see the entrance to the master bath off to his left side and out into the bedroom up to the far end of the bed, which he hoped would be just perfect for him.
It was some fifteen minutes later when Timmy swore that he heard his teacher's voice all the way from the kitchen, with her moaning out loudly "Oh, Godddddd ......................oh, my God ................................oh, God, I need it so baddddddddd!" A moment later, padded footsteps were coming down the hallway and Timmy could hear Mrs. Myers breathing heavily. As she stood by the side of the bed, Timmy watched as his beautiful teacher pulled her nightie up on off her sexy and flawless white body, giving Timmy an immediate hardon as he got to see her naked from the waist up as she moved both hands up to thumb her swollen pink nipples and panting out "Oh, Matt ...........I wish you weren't out golfing right now!" Then his beautiful teacher was getting up onto the bed, sliding to the middle of it, touching and playing with herself as the Super Spanish Fly had her out of her mind while climbing the walls. Seconds later, her beautiful left leg was up in the air as Mrs. Myers worked down her maroon panties down over her hips, then off her legs and being kicked away by her feet.

With Mrs. Myers delirious from the potent drug and with only the need of relief on her mind at the moment, Timmy saw her head tossing from side to side with her eyes closed as she moaned out in need, then watched as his beautiful teacher began to finger herself. From what Sal had told him, after twenty minutes of having the potent drug in her system, she'd be ready to blast off into outer space and a married woman could then care less if her husband was watching her get it on with another guy. With that advice in mind and from what he was witnessing as Mrs. Myers withered upon the bed, Timmy figured that he could now make his move out into the open. Having stripped himself naked while she was having her Spanish Fly laced coffee in the kitchen, Timmy gave himself a couple of strokes as he built up the courage.