Teenage Stud - X
(m/f, cons)
by
Black Demon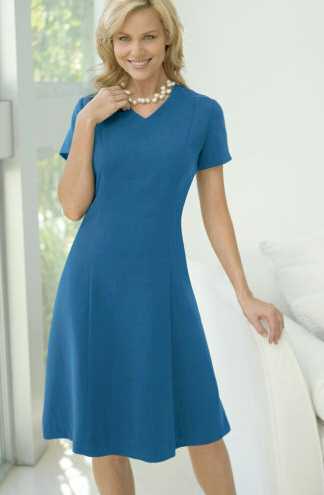 ______________________________________________
Standard Disclaimer!
This is a fictional story intended for Adults only!
______________________________________________
At eighteen years of age and a senior in high school, Tyler McAdams was an absolute jock and stud among all the girls at Wilson High. Having been kept back a year early in his school days by a father who had noticed just how athletic his son was among his peers, Tyler was really now a man among boys. With girls swooning from just a glance and a smile, Tyler's touch upon a pretty female was like that of magic, for in no time she would be minus her panties and spreading her sexy legs for him.
Tyler had lost count in the early part of his junior year as to exact number of cherries he had popped for he was just a stud machine and kept on popping'em whenever the occasion arose. Yes indeed, Tyler was some stud and he enjoyed introducing innocent young teenyboppers into the joys of sex. But with all the girls swooning and falling at his feet at school, Tyler was getting a bit bored with it all and really wanted something that presented more of a challenge.
Recently, Tyler did find that challenge he needed to stimulate his blood. He met that challenge and came out on top, providing him with the best sensation ever experienced in his young life. It had occurred when he had started dating a cute sixteen year old blonde sophomore named Cori Haster, of whom Tyler had promptly relieved her of her virginity on their second date. But prior to their second date, having knocked upon the Haster's front door, Tyler immediately took up the challenge once he laid his eyes upon Cori's beautiful mother.
Upon seeing the beautiful Mrs. Kristen Haster standing at the doorway, Tyler found himself sucking in his breath, speechless for a brief moment before introducing himself to her. Upon shaking her hand in greeting, getting to touch and feel her soft hand and manicured fingers, Tyler told himself that he just hand to have them wrapped around the hardon growing in his pants. Knowing that Cori was sixteen, Tyler figured that the lovely mother had to be thirty-seven or thirty-eight at most. Had it not been for knowing Cori's age, Tyler would have guessed her to be thirty-one or so.
Immediately his male instincts went to work, correctly assessing the lovely beauty to be 5'4" tall, 115 lbs. or so, with a lovely figure of 34C-23-33. And with her wearing a light blue dress and 3" navy blue heels, Tyler also correctly surmised that the beautiful Mrs. Haster had just gotten home from work. Though a mother and in her mid-to-upper thirties, Tyler suspected that she was quite true blue to her husband and not one who would ever cheat on her marital vows. And so, it was as if the gauntlet had been tossed onto the ground, a challenge that Tyler would personally seek to conquer.
For Kristen Haster, she too had sucked in her breath and swallowed upon seeing the handsome young man standing at the doorway. When the doorbell rang and her daughter yelling down to say that she wasn't ready and ask if she could get the door, Kristen had not expected anyone the likes of Tyler McAdams, for he was so much more handsome and matured than any other teen her daughter had dated. Her immediate concern for her young daughter was that 'Cori's so young and innocent! How will she ever be able to stop this young man from having his way with her? Will she even want to stop him?'
Invited in by the lovely beauty, Tyler was anxious to get to know her better ………much, much better! But just as he was about to enter the nicely decorated home, Cori came running down the stairway and was ushering him out on their date. Bidding 'goodbye' to her beautiful mother, Tyler extended his hand out to her even though it was unnecessary at this point but he just wanted to the chance to touch her once again. Tyler felt his cock immediately twitch upon touching her soft hand and manicured fingers a second time. Turning to wave on the way to the car, he took one last look at her before reaching the curb. Seeing how she was smiling and nervously pulling at her pearl necklace, Tyler confidently knew that he had her intrigued.
That night, on the guise of wanting to know about her family, Tyler learned from the unsuspecting Cori that her beautiful mother owned a fashion design shop in the city and previous had been a fashion model. Her father, two years older than her mother, was the regional sales manager for a large equipment firm and often traveling to visit the branches. He learned that Cori's parents had met in college, with her mother leaving school after the first year when her modeling career took off.
For Kristen, the life of a fashion model with all the glitz and glamour was fabulous, but she managed to keep everything in perspective. That glitz and glamour was just when she was on stage and working, but it was really more of a double life for her, actually preferring the calm homely lifestyle with love and romance that Jim Haster offered her. With Jim earning a decent salary at the firm he had started off with and Kristen's earnings as a fashion model, their courtship resulted in a lovely wedding soon after for the two lovebirds.
With the birth of Cori a year after their marriage, Kristen had continued modeling but on a more limited scale, taking only assignments near home so that she could be with her husband and young daughter. As to be expected in the high world of fashion, many a male hit upon Kristen with the hopes of bedding a young beautiful and sexy model. But Kristen would have none of that, putting the handsome males down nicely, and if need be 'flashing' her diamond ring and wedding band to signal that she was already taken.
Having notice how the lovely Mrs. Haster had sucked in her breath upon seeing him, feeling how her hand trembled upon his touch, Tyler's confidence was renewed as he sensed the effect that he had upon the supposedly very faithful wife of some sixteen to seventeen years. 'C'mon, Tyler, you know that you can finesse your way into that beautiful bitch's tight little panties! Just gotta figure a way to do it?' he thought, with the head between his legs twitching in an affirmative response also.
With Cori having only known him for a couple of weeks since they started dating, she did not know that Tyler normally cruised once football season was over. 'Hmmm, with her sexy mom owning her own retail shop, why not plant the seed in her own mind? Yeah, that's an idea, put that little carrot out there!' he thought. And so he went into spinning a spiel for Cori, telling her that he might go and work at the supermarket after school to help out with finances since his father's job status was affected by the recent layoffs in the auto industry and lack of overtime.
Saying that his cousin worked at the supermarket and could get him a job there, Tyler advised "Boy, I sure hate to be a bag boy at the supermarket! You know how it is to get ragged on by all the students stopping by! Say, does your Mom have any part-time jobs available at her shop? Clean-up? Delivery guy?" With Cori shrugging her shoulders in response, but advising him that she'd inquire, that was all Tyler wanted and thought 'Perfect! Now let's see if your beautiful mother's panties get wet at the thought of me being near her!'
A pizza ordered along with cold drinks, then hanging out with some of the gang at the regular hangout, Tyler then would take this sweet young thing on a drive up the hillside that served as the local lovers' lane. And with sweet young Cori looking exactly like a younger replica of her beautiful mother, Tyler had a hardon and imagining that he was with the lovely Mrs. Haster when she was a teenager. A kiss ensued and soon he was cupping her breast, teasing her sensitive nipple, both sexy body parts still growing to maturity.
Ten minutes later, taking in a tender pink nipple into his mouth had caused Cori to pant and swoon from the exquisite pleasure of having her breasts suckled for the very first time in her young life. For the well-experienced Tyler, he'd brought many a pretty young teen to this point and beyond, to that of making a young woman of her. But this time it was different as Tyler wanted to remember each and every detail of this seduction, for soon he would able to compare young Cori's response to that of her older version ………that of her beautiful mother!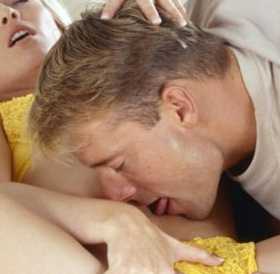 In the backseat of his car, Tyler was savoring the feel of the soft trim creamy legs of the young teen, wondering just how soon he'd be comparing this feel to that of her mother. Panties pulled down, getting his face into place, then came the squeals "Oooooooooooo ………………………ohhhhhh, Goddddddddddddddddddddddddddddddddddddddd …………………………ohhhh, my Godddddddddddddddddddddddddddd! Ahhhhhh …………………………….ahhhhhhhhhhhhhhhhhhhhhhhhhhhhhh!" Then his mouth was filled with her slick and sweet love juices as he continued to tongue her sensitive slit.
With the inexperienced teen still swooning from the mind-shattering orgasm, the very first that she was to experience in her young life, Cori Haster was about to become a young 'woman' at the hands of the masterful stud of Wilson High. But for the confident Tyler, breaking in this inexperienced teen would be just the very first step of his ultimate goal, that of introducing this lovely teen to the joys of sex and then later seducing her beautiful mother.
Yes, giving the lovely daughter her introduction to sex and that of introducing her beautiful mother to extramarital sex were the devious goals he had set to accomplish the task! Knowing that Cori had sex-ed classes in middle school, Tyler knew that he had to relieve her of the dreaded fear of getting pregnant. Feeling her eyes focused upon the condom being unfurled upon his dangerous manhood, Tyler held his sheathed shaft in hand as he got between her widespread legs.
"Ohhhhhhhhh …………………………….ohhhhhhhhh, it hurtsssssssssssssssssssssssss! Owwwwww …………………..ooooooooooooowwwwwwwwwwwwwwww!" came the high pitched screech of the deflowered young beauty as she became a woman. "Ahhhh ………..ahhhhh ……………ahhhh …………….ahhhh ………….oooooooooooohhhh!" came the teen's moans as Tyler sliced the bloody sheathed prong in and out of her torn tissue. "Oooooooh ……………….ooooooooooh ……………………………oh, yessssss ……………….oh, God, yessssssssssssssssss!" Cori screamed out in her climax, signaling to Tyler that it was time to seed the seduced teen.
Pumping in and out quickly, just several inches of cockstem and tip, Tyler reached down with his hand and shucked at the rib of the condom to roll it back on up towards the tip. Just as the inexperienced teen squealed out in the throes her mind-shattering orgasm, Tyler pulled out fully, but just for a few seconds to allow the safety condom to be rolled off completely. Then he was spearing back into the bloody pit bareback, gloating at the feel of her bleeding all over his throbbing hardon.
Viewing her inexperience combined with the mind-shattering orgasm that he had fucked her to, Tyler knew that she had absolutely no clue as to what he had just done. 'What could be better than seducing a young pretty gal, getting her to surrender her virginity to him, then to seduce her beautiful mother?' any stud would have to ask himself. But Tyler had already asked and answered that question already, with his devious mind responding with 'Yeah, getting both 'knocked up' at the same time would be the ultimate thrill, that's a winner for sure!'

Wiping the blood off his cock first, then holding the bloody condom before tossing it out the car window and into the nearby brush, the seduced teen would have no clue as to Tyler having deposited his potent cum deep in her fertile womb. Helping the devirginized beauty up to a sitting position, Tyler took pleasure in wiping her inner thighs clean of the bloody cum mixture, smiling to himself as the darkness helped to hide the goo that was continuing to ooze out of her well-fucked cunt.
That next morning, with Cori always sleeping in on Saturdays, Kristen was quite surprised to see her daughter up so early and sitting down at the table to join her for some breakfast before she headed off to her retail shop to make sure the opening went off without a hitch. Although her retail staff quite capable, Kristen still liked the hands-on approach as there were some old-time customers that insisted she wait on them or sought out her personal recommendations.
Over their short stack of pancakes that she had made, Kristen then listened as Cori asked about any part-time jobs being available at her shop, something more on the lines of driving the delivery van. At first Kristen thought that her daughter wanted to earn some extra money with a part-time job squeezed in between her many extra-curricular activities at the high school. But upon learning that the handsome stud her daughter had dated the night before was trying to find some kind of part-time job other than working at the supermarket, Kristen thigh muscles clenched involuntarily upon picturing the handsome young man in her mind.
Driving to work, heart thumping in her chest, Kristen was trying to get herself composed after telling her daughter "Oh, honey, we're pretty much have all the help needed, and old Jake takes care of the deliveries whenever time permits! Your friend Tyler seems like such a nice 'boy' and I'd be happy to hire him if there was an opening, but right now everything seems to be covered!" But deep down, Kristen knew that was far from the truth as just the other day Jake had been telling her just how difficult it was to keep up with the checking incoming stock plus doing the deliveries, with Jake indicating he enjoyed being on the road more than being cooped up in the store.
What Kristen really had been afraid of was herself. After that brief meeting when Tyler appeared at the door, Kristen had creamed in her panties upon inviting him in just as Cori came running down the stairway. And later in the shower, with her eyes closed, Kristen had pretended that her soapy hands coming up to cover her breasts were that of the handsome young Tyler's. Then later, while lying in bed next to her husband, Kristen fought with her inner self as she again pictured the handsome young man in her mind. After seventeen years of marriage, this had been the very first time she had thought of a male other than her husband in such a manner, and it scared her.
Unable to block out the illicit thoughts that began racing through her mind, Kristen then imagined the handsome Tyler McAdams sliding his strong calloused hands up under her nightie as he moved up to cover her petite body with his large masculine one. Heart thumping as she panted for breath, Kristen chastised herself for such illicit thoughts, wondering just how in the world she could even think of such a thing. In all her married life, never before tonight had she harbored such illicit thoughts, not until the handsome Tyler McAdams had unnerved her so.
On the drive to her store, having left things with her daughter in saying that she'd go over the help needed at the store, Kristen told herself to merely tell Cori that there were no part-time jobs available at the store right now. But she just could not get the image of the handsome young man out of her mind. And now with the opportune excuse of seeing and having the handsome young stud working in her store, Kristen knew that she would be playing with fire if she gave him a part-time job there. 'Kristen, remember that saying about playing with fire!' she warned herself, knowing deep down that she surely would get 'burnt' if she gave in to the tempting thought.
Throughout the day, Kristen just could not keep her mind on the business, where in fact she kept doodling with the thought having old Jake all the incoming freight, telling herself that the business would soon be picking up even more for the Christmas season. 'It'll ………it'll be good to have someone experienced before the holiday season starts rather than trying to train someone when it's already begun!' Kristen told herself, ignoring prior years' standard fallback into merely using large national delivery firms that had worked out well.
At home late that afternoon, Kristen advised her daughter that a part-time delivery job was in fact available and told Cori to ask Tyler if he was still interested. "It would be three times a week, three hours each day – Monday, Wednesday, and Fridays! This Monday would be the perfect day for him to start as it should be a slow day and I can explain how things work there!" she told Cori. With Cori getting ready to head off on her date that night with the handsome young stud, Kristen's heart thumped, wondering if she had done the right thing.
With Cori running to get the doorbell, as it was 6 p.m. when Tyler was to pick her up, Kristen's heart thumped as she wished that she could get to see the handsome young stud once again. Then Kristen could hear her daughter excitedly tell Tyler of the part-time delivery job available for him at the store, she then heard the masculine voice reply "Oh, great! Tell your Mom 'Thanks, so much!' for me!" At that point, unable to control herself, Kristen then walked in that direction on the pretence of going to stairway but really wanting to get a glimpse of the handsome stud once again.
Then, glancing towards the doorway, Kristen flashed a smile to the handsome Tyler McAdams. "Thanks for the job, Mrs. Haster!" she heard him call out, giving her the perfect opportunity to turn and walk over towards the front doorway where he and Cori were. "Oh, you're quite welcome, Tyler! Cori told me that you were looking for a part-time job and how you were trying to avoid working at the supermarket! Fortunately we need some help in getting the deliveries made!" Kristen replied. "Do you know where the store's located?" she asked.
Cori then spoke up, saying "I'll take a drive with Tyler tomorrow afternoon and show him where it is! Say, are you planning to go into tomorrow to work on the books?" As Kristen would normally spend a couple hours at the store on Sunday afternoons to catch up on bookkeeping and ordering, she replied "Yes, I believe so! I have a Women's League luncheon at 11 in the morning, so probably from 1 to 3, or so! In fact, that's a great idea if you two stop by when I'm there! I can then show Tyler the layout of the store as it would be much easier than on a Monday, which is a busy day!"
With the young couple having departed from the house, Kristen walked up the stairs to the master bedroom and turned on the lights, her entire body tingling from the handsome teen's touch after he shook her hand in thanking her for the job. Locking herself in the master bathroom, she took her right hand that was still trembling from the touch and slid it up under her blouse and bra, shivering as she transferred the teen's touch to her breast. Other than the past night in bed, never before had Kristen indulged in masturbation, but now her right hand was sliding down into her shorts and panties.
For young Tyler, he had loved seeing the beautiful woman once again, this time with her wearing a blouse and a pair of shorts. He had taken in her trim long and flawless legs as well as her pretty pedicured toes. Quite a different attire from the night before when she had just gotten home from work wearing a nice dress and heels, with both sights giving the horny young stud a massive hardon. As he drove with young Cori next to him, Tyler put a hand on her bare thigh, then let it wander up over her pair of shorts while his vile mind was actively churning with lust as he felt up the younger version of the woman he lusted for.
In bed that night, with her daughter still out with Tyler McAdams, Kristen tossed and turned next to her sleeping husband as she could just imagine how Cori must be swooning and in total awe of the handsome stud. She had to wonder how far her daughter would allow him to get or would she merely let him have her way with her. Lying on her side, back to her husband, Kristen slid her hands up under her nightie as she imagined it was the handsome teen's hands caressing her body once again.
Just before Cori's midnight curfew, after being the gentleman and opening the passenger door, Tyler pulled the well-fucked teen over to him for another passionate kiss. Parked next to the curb, Tyler leaned back against his car while embracing the sexy teen with her back to her home. Hands cupping the curvy asscheeks through her jeans, Tyler smiled to himself in seeing the slight movement of the white blinds to reveal the black background of the darkened room from where the blinds had been moved.
Tyler knew exactly where the master bedroom was located upstairs, as he had watched for the light to come on prior to heading out on their date. He knew that hidden behind the blinds was the lovely beauty that he had targeted, watching him feel up her cute teenage daughter. He smiled to himself as he mused 'Bet you wish I was holding your beautiful ass like I'm doing with your daughter, huh? Well, Mrs. Haster, don't ya fret none …………..cause I aim to be holding your tight little ass like this very soon …………………right when I shove my throbbing boner up that tight little cunt of yours!'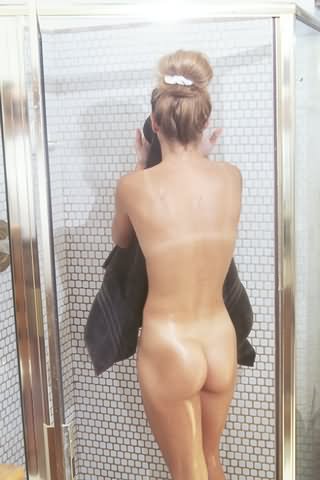 Early in the morning, before headed off to the luncheon, Kristen went into the master bath to take a cold shower to quell that itch between her legs. With her husband in and out of the bedroom that morning, she needed some much needed privacy, especially so she could use the round handle of her hairbrush to masturbate with. Throughout the luncheon, Kristen had to snap back to reality whenever one of the women spoke to her as her mind was wandering, thoughts only of the handsome young man who would be accompanying her daughter over to see the layout of the shop. On her way to the shop after the luncheon was over, Kristen's heart thumped madly in her chest. 'Thank goodness Cori will be there! I just don't understand what's come over me! Maybe it's the way he looked at me each time?' she thought.
At her desk, unable to concentrate on doing the books, Kristen found herself constantly looking at the clock on her desk. Before leaving home that morning, she had given Cori the spare key to the back entrance and had told her that 2:30 in the afternoon would be the ideal time for them to stop on by as she'd be done with the books and could show Tyler around! "I'll also show him what old Jake does, so Tyler could a back up in case the holiday season picks up and more help is needed!" she had told Cori.
Just before 2:30 p.m., the phone rang as expected as Kristen had told her daughter to call when then arrived so she wouldn't be startled by someone entering the store. "Hi, honey! C'mon on in! I'm up in my office!" she responded to hearing her daughter's voice saying they had arrived. Straightening out her dress and using her mirror for a quick check on her makeup, like that of a teenager going out on a date, Kristen awaited for her daughter and her handsome boyfriend to come upstairs to her office.
Hearing footsteps approaching, she looked up smiled in anticipation of seeing her daughter and handsome boyfriend enter her office. But a cold chill coursed throughout her entire body in just seeing the handsome Tyler McAdams come to stand at the doorway, smiling widely and confidently at her. "Wh ………………where's Cori?" Kristen stammered out, wondering where her daughter was. Weak at the knees, she trembled with nervousness as she extended her hand to welcome the handsome teen to her store and office.
"Oh, there were some of the girls getting together for a cold drink down at Starkey's, so I told her to take my car and join them! Told her I'd call when we're done here and then she could pick me! Thought it'd be much better that way, more professional, especially since it'd be more employer/employee type of thing …………………..don't you think so, Mrs. Haster?" Tyler said confidently. Tyler knew his presence alone had unnerved her, seeing how clearly obvious it was when the lovely mother stammered in her reply "Ye ……….yes, yes!"

Ever so confident as he felt her petite manicured hand trembling in his, Tyler stepped forward and pulled her to him as his left arm went around her trim waist to keep her from pulling away. As her pink lips parted slightly to utter an expected protest, be bent down to plant his thicker lips upon hers, darting his tongue in between her parted lips. A moment later, with their French kiss continuing, Tyler was reaching up behind her neck expertly begin the process of stripping the lovely and sophisticated woman of her clothing.
Before Kristen knew what had happened, the nice pick dress she had worn to the Women's League luncheon was puddled on the floor around her white heels. Worst, her lacy white bra was lying atop of her dress and all she could do was to gasp with pleasure as the handsome young stud suckled first upon her left breast and then began paying homage to its twin peak. "Ohhhhhh, oh Tyler, no! Please, please ………….this is wrong, we must stop! I ……………I'm married!" she managed to pant out, though not very convincingly.
Hands up against the handsome young man's muscular chest, though not pushing very hard against him, another French kiss ensued causing her knees to buckle just as Kristen felt thick thumbs being inserted into the waistband of her lacy white panties. Seconds later, those panties were tangled around her trim ankles as Kristen was easily being lifted up and placed upon the glass top of her desk. She could only tremble like a little school girl as the handsome young jock caressed her trim and flawless ivory legs as she clenched her thighs together tightly.
Panties now dangling around her right ankle, her legs now being spread apart by the muscular jock's shoulders, Kristen's marital vows were now in grave danger of being violated after seventeen years of a faithful marriage. No other man had seen her body unclothed and now this eighteen year old high school jock was doing intimate things that only her husband was entitled to. "Oooooooooh, nooo ……………………what are you doing?" Kristen panted out as she felt a hot breath at the juncture of her widespread thighs. 'Oh, God, he wants to perform oral sex on me!' she realized, something that her own husband not been allowed to do, having tried to get down between her legs that first month of their marriage.
"Oh, Godddddddddd ……………………….ohhhhhh, Goddddddddddddddddddddddd! Noooooooooooooooooooooooooooooooooo!" Kristen frantically cried upon feeling his breath right upon her sex. Reaching down, placing both hands at the top of Tyler's head, Kristen desperately tried to push him away as she raised her legs up to push herself away from this arrogant teen. With the glass atop of her desk, her spiked heels could not dig into the desk to push herself away from him, but instead her legs kept sliding right off the glass atop of the desk.

Mouth clamping upon her sex, Tyler slid his tongue right up into her slick groove, then came squeals that sounded so familiar to him. Having played back the tape recording he had done the other week in the backseat of his car, Tyler chuckled to himself 'It must be in the genes!' Having turned on that miniature tape recorder in his pocket before entering the office, Tyler would later get to listen to identical squeals being emitted "Oooooooooo ………………………ohhhhhh, Goddddddddddddddddddddddddddddddddddddddd …………………………ohhhh, my Godddddddddddddddddddddddddddd! Ahhhhhh …………………………….ahhhhhhhhhhhhhhhhhhhhhhhhhhhhhh!"
The hands and fingers that had been pushing at the top of the teen's head were now reacting in a totally different manner as her trim fingers were entwined in his light brown hair and palms pulling his head down between her legs. As Kristen continued to moan and squeal, the lapping and slurping sounds between her legs grew louder, evidence that her teen lover was thoroughly enjoyed his tasty treat. "Ohhhhhh, Tylerrrrrrrrrrrrrr ……………………..ohhhhhhh, Godddddddddddddddddd!" Kristen squealed as her orgasm peaked.
Looking at the beautiful woman sprawled out while dazed upon the top of her desk, Tyler pulled off his t-shirt to show her his masculine physique. Seeing her eyes focused upon him, Tyler smiled upon seeing her eyes follow his hand movements, right to the unbuckling of his belt. And when he pulled down his pants and jockeys, Tyler had to chuckle upon seeing her pink lips part in awe as she uttered a gasp at the sight of his big boner that was jutting out from his loins and doing push-ups for her.
Putting his arms under her trim legs, Tyler then reached forward to grasp the beautiful Mrs. Haster by her trim waist, pulling her towards him, right till her beautiful ass was at the edge of her desk. Now her sexy legs, with feet still clad in her white pumps, were widespread with the undersides of her knees resting atop the crook of his arms. "Ooooooooooooooooooooooooooh, you're too biggggggggggggg! Ooooooooooooooh, it won't fittttttttttttttttt!" came the high pitched shrill as he skewered his big a hardon into the beautiful blonde bitch.
"Ohhhhh ………………….ohhhhh ………………….ohhhhh ………………….ohhhhh ………………….ohhhhh ………………….ohhhhh ………………….ohhhhh!" came the moans as Tyler screwed in and out of the hot sexy and previously faith wife. "Oh, yes, Mrs. Haster! I knew you were a hot little number as soon as I saw you at the doorway that night! I saw you peeking out of the window last night! Were you dreaming of me last night when you went to bed? Did you dream of me touching you? Fucking you?" Tyler tauntingly asked as he continued skewering in and out of her slick slit.
Kristen heard the taunting questions but merely gritted her teeth and blinked back the tears of shame as she continued to receive the best fucking ever. But then she was stunned when the fucking abruptly stopped, half of the thick lengthy cock still stuck midway in her cunt, and she was again asked "Were you dreaming of me last night when you went to bed? Did you dream of me touching you? Fucking you?" Frantic, desperate to have the fantastic fuck continue, Kristen panted "Yes, yes! Yes, I went to bed last night thinking of you! I thought of you touching me …………………making love to me!"
"Making 'love' to you? Making 'love' to you?" she was asked. "Fucking me! I dreamt of you 'fucking' me!" Kristen had to truthfully admit to the confident teen. Then she was asked "Were you lying in bed next to Mr. Haster while you were dreaming of your daughter's boyfriend fucking you?" Blinking back the tears from the humiliating question, her cunny squeezing around the pleasure giving shaft, Kristen panted "Yes! Yes, I was in bed next to my husband while thinking of you …………fucking me! Please, please! Fuck me, pleassssssssseeeeeeeee!"
"Oh, yes, yesssssssssssss! That's it, that's it …………………fuck me, fuck me, fuck meeeeeeeeeeeeeeeeeeeeeeeeeeeeeeeeeeeeeeeeeeeeee!" Kristen screamed out as she shot off into outer space and the stars were bursting all about her. Never had Kristen felt anything remotely comparable to the pleasurable sensations she was experiencing from this illicit fuck with her daughter's boyfriend, a teen young enough to be her own son. And never before had she ever creamed in such a gushing manner as she was experiencing such exquisite pleasure from this handsome young stud.
Completed dazed and befuddled as she slowly descended back to earth, the teen's thick cock still embedded while slowly slicing in and out of her gripping cunny, Kristen was oblivious to what else was taking place at that moment. Blinking her eyes as she tried to focus on what was happening, Kristen looked up to see the smiling Tyler McAdams holding a cellphone up to speak while still having intercourse with her. 'What's he doing? What's he doing?' she wondered in total befuddlement.
Kristen was flabbergasted and her jaw dropped in hearing Tyler then begin to speak into the cellphone "Hey, babe, you still gabbing with the girls? Think we're about done with your Mom showing me how she got things laid out and what she wants me to do for her! You gonna be coming back to pick me up soon?" Then, with Tyler firmly grasping her tightly, the young bastard listened to Cori on the phone while picking up the pace to begin rapidly fucking in and out of her.
Seeing Tyler panting, feeling his cock throbbing within her as he was obviously about to cum, Kristen instinctively squeezed her thigh muscles. It was so wicked to Kristen, committing adultery with her daughter's boyfriend, all while he was taking to her on the phone. But what was even more wicked and horrifying came next as Tyler spoke in the phone "Hold on, hold on, I hear your Mom calling me!"
Phone down to his side, head thrown back, Kristen heard Tyler wail out "Cumming! I'm cumming, Mrs. Hasterrrrrrrrrrrrrrrrrrrrrrrr!" As she trembled and convulsed, Kristen felt the thick cock lurch deep within her body, then felt the hot splashes of his sperm ejaculating deep in her fertile womb. At that instant, Kristen suddenly realized 'Oh, God! Oh, my God, he's not wearing a condom!' But even in her horror, Kristen was overcome with another mind-shattering orgasm as Tyler continued spurting his potent seed till she was filled up to the brim with his potent cum.
Then, with the bastard's cock done with it's belching and beginning to soften some, Kristen heard him once again on the phone "Hold on, Cori, let me check with you're Mom to see if I'm done here today!" Phone held out away from him, but towards her, Tyler then asked her loudly "Am I done here today, Mrs. Haster?" Phone moved closer to her, Kristen realized that unless she spoke up that the silence would continue and her daughter would begin to wonder what was going on.
"Yes! Yes, that's it for today! We ………….we're done! Thanks for cumming in today, Tyler!" Kristen advised, trying desperately to have her voice sound normal, yet unable to refrain from blurting out the wicked comment. But that didn't end there as Tyler advised loudly "Oh, no problem, Mrs. Haster! Thanks for laying it all out for me to see today! I enjoyed cumming today and I'm really looking forward to cumming in (silently forming the word 'you' to her) …….again tomorrow! In fact, I know I'm going to enjoy cumming in (again silently forming the word 'you' to her) every Monday, Wednesday and Fridays from now on!"
"Cori, your mom is so fantastic! Can't believe how nice she is! You and your mom are so alike …………………in every way I can think of!" Kristen heard him say, with a thrust of his hips forward at the end of the sentence. Kristen knew there was another meaning to his actions, basically signaling or telling her blatantly that he had now fucked both 'mother and daughter' and that they were alike in more ways than one. 'Easy lays! Cheap blonde sluts who had so willingly dropped their panties for him!' were thoughts that immediately came to her mind.
As the deviant teen proceeded to pull his still long but dwindling cock out of her well-fucked twat, making a slight popping sound when his exit was complete, Kristen heard Tyler say "Charades! Okay, go ahead and finish up your game with your friends! About twenty minutes! Yeah, that's fine, no problem! Take your time!" Tyler backed away from the desk, and in the process brushed the pair of white panties off her foot, causing it to fall to the floor. Then Tyler was walking around the side of the desk as he spoke again "Since I've got some time, I'll go and get myself cleaned up some before you get here!"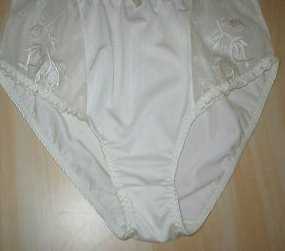 To her horror, the vile teen had his fingers wrapped tightly in her long silky blonde hair and was pulling her head over to the front of the desk. There was no denying just what this deviant young stud was wanting of her as Kristen realized 'Oh, my God, he wants me to perform oral sex on him!' Seeing his dangling penis covered with thick and slick mucous, Kristen's face cringed as she feared 'My God, he wants me to put his penis in my mouth ………………………with it still covered in filth!'
Kristen's petite and sexy body shuddered, her stomach churning revulsion as she was forced to accept the vile organ into her virgin mouth, as Tyler again spoke "Okay, call me when you leave there!" This too was a very first for her, having refused to do such a horrid and vile thing for her own husband, though he had begged her to kiss his 'thing' shortly after they had gotten married. It just seemed as if she could not refuse this handsome young man, even though she had reluctantly taken him into her mouth, Kristen was now avidly sucking to please.
Having just busted his balls in the beautiful wife, his girl friend's mother and new employer, Tyler loved seeing the transformation of the sexy woman as she was quickly becoming adept to cock sucking. "Ah, yeah, that's it! Oh, yeah, Mrs. Haster! Suck me, suck me, use that talented tongue on me!" he moaned with pleasure. "Oh, yeah! Oh, yeah! Ahhhh ………………….I'll be here at 3:30 sharp tomorrow! Will you dress nicely for me, like how you were when we first met? Cause when I check in here at your office, I want a nice welcome ……………………with you down on your knees greeting me …………..just like this!"
As it took awhile to his spent boner rigid once again, it was the perfect way to kill the twenty minute wait. Exactly twenty minutes after hanging up his cellphone, it rang and Tyler answered. "Yeah, I'm cumming out right now!" Kristen heard him say as she continued to swallow the copious amount of semen that he had ejaculated in her mouth. Stomach quivering from the slimy substance making its way down into her belly, the bastard was physically stepping back with his spent penis coming out of her mouth. She watched as the arrogant teen tilted his head to keep the phone between his shoulder and ear as he proceeded to get dressed.
Moments later, with her young lover having departed, Kristen turned and slipped off her desk as her legs quivered uncontrollably. She sucked in her breath upon seeing the 4" wide puddle of thick white liquid atop of her desk, love juices that had oozed out of her well fucked twat as she had been stretched as never before. Kristen shuddered as more of the thick goo was now oozing out of her stretched cunny and down both inner thighs. She looked down in awe, not believing just how much semen the young stud had pumped into her twat.
It was as if time was frozen and she was watching everything go downhill after breaking her marital vows in having committed adultery. Cheating on her loving husband, with a teen young enough to be their son, and worst the bastard was dating her daughter. But not everything was going downhill, just the rivers of cum going down past her knees and now at her trim calves. Cunny throbbing and muscles contracting, squeezing out even more cum from her flooded twat, sending more of the teen's slick semen to join the stream going down each leg. And then semen oozed into each of her white heels at the instep area.
Although her shop was a dress shop for women, panties weren't sold there and there were none to replace the ones taken by the brazen Tyler McAdams. She felt quite awkward, clenching her cunny tightly together, not wanting any more leakage flowing down her legs as she entered the drugstore to buy a bottle of some potent douche. She needed to hurry on home to use that bottle as Kristen realized how dangerous the time of month it was for her. Picking up a bottle of douche and proceeding to the checkout, Kristen then turned back to return the bottle where she got it, picking up a six-pack of the stuff as she'd need to take some into work as she knew that she'd be needing more during the course of the week.
Six weeks later, in the outgoing trash for the Hasters' household, there were two identical boxes crumpled up within brown grocery bags to conceal the hidden contents. Each contained the remnants of a 'Sure-Tell Home Pregnancy Test' and both had the very same results ……………..that of 'Positive'! For young Cori Haster, she had been too oblivious to realize that her bastard boyfriend and unsheathed himself each time and spurted his semen directly into her fertile womb. Cori was besides herself with worry, wondering just how she was going to break the news to her parents of getting herself 'knocked up'.
For Mrs. Kristen Haster, she had been too late in getting home with the douche that Sunday, as evidence by the home pregnancy test that showed the 'positive' results. Now she was trying to concoct a story for hubby, wondering just how she was going to break the news to her husband, getting him to believe that one of his condoms must have been faulty. Thus, she'd blame him for getting her 'knocked up' rather than to admit that she had cheated on him and gotten knocked up by the handsome teen dating their daughter!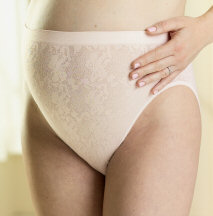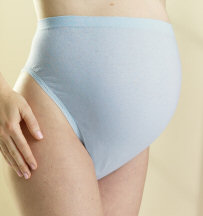 Seven months later in the Hasters' home, the body shapes of both mother and daughter looked identical, particularly in their belly areas. Each now at the stage of being eight and a half months pregnant, Jim Haster hastily finished the remodeling of the spare bedroom, converting it into a 'babies' room for the two expected youngsters. Preliminary tests on Kristen and Cori revealed that each were expecting little baby boys, causing Jim to wonder if his daughter's son would be 'uncle' to their baby boy. If only unsuspecting Jim Haster knew that both boys were also step-brothers to one another, both father by the same handsome young teenage stud.

End of Story.