Teenage Stud - XIII
(m/f, cons)
by
Black Demon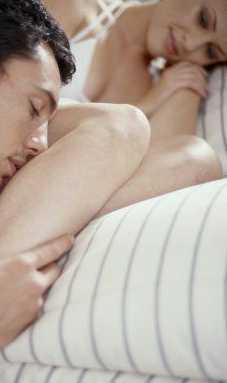 ______________________________________________
Standard Disclaimer!
This is a fictional story intended for Adults only!
______________________________________________
************ ***********
Note: The story below is a story in itself. However, it is also a direct spinoff of the earlier
story entitled: 'Teenage Stud 9 & 12'
************ ***********
Unbeknownst to 39 year old Mrs. Colleen Shaver, it had not been by sheer coincidence that Brandon Miles had stopped on by to see if her daughter had gone to meet up with their group of friends because he had forgotten his cell phone in his father's car and thought he'd just stop on over rather than pulling over to use a payphone. So timely as she had been struggling to get down two of the heavy boxes in the garage so she could get some of her art supplies that had been store away. Now she didn't have to wait for her husband to get home in order to get some needed muscle for the heavy work. She and her daughter Jill had tried at first but it was just too heavy for the two of them.
The handsome eighteen year old football jock was two years older than her daughter and seemingly so much more matured, initially causing Colleen some concern that her daughter seemed so head over heels in wanting Brand Miles to notice her. 'Very handsome indeed' Colleen had to admit, but she worried that it might just lead her young daughter to break her resolve to be chaste and untouched by a male until she married the man of her life, just as her mother had done. And of course, Colleen had sat her daughter down shortly after her fifteenth birthday to talk about the facts of life and how important it would be to wait until she met the man of her dreams and then become physically intimate when married.
Colleen had hoped that her daughter had taken heed of her advice, for it had served her very well as marital life with her husband Jim could not be any better. Even as she neared the age of forty, people mistook her for being ten years younger, and Colleen felt rather complimented and not upset when guys hit on her in the office. But she had no inclination of ever cheating on her husband and took her marital vows very seriously. Little did Colleen suspect that her resolve to remain true and faithful to her husband was soon to be tested, for the handsome young jock that was assisting her with the boxes had in fact been with the group and had learned that she and Jill had been trying to get the boxes down and that was why Jill had been a bit late in getting there. And it was upon learning that fact, the wily jock feigned getting a call to go and assist his mother as her car had broken down.
With the handsome teen getting the heavy boxes down for her and having built up quit a sweat, the least she could do was to invite him inside for a cold pop. As she got out an ice tray and a couple of glasses, Brandon chose to stand and lean up against the kitchen counter as she pored two glasses of pop. Standing next to the 6'3" teen she had to look up as he was nearly a foot taller than she was. It was then that Colleen confessed to him that "At first I was worried about Jill having a crush on you, thinking that you being two years older that it might lead to complications! But seeing how you two get along, I must admit that my initial feelings were totally wrong about you, Brandon! And Jill always says how much of a gentleman you are around her!"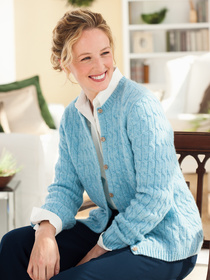 Mrs. Colleen Shaver
What occurred next took Colleen totally by surprise, so much so that she was absolutely speechless and unable to move a muscle. The handsome young teen had smiled widely at her and then responded with "Oh, you needn't worry about me making advances on Jill, Mrs. Shaver! Oh, she's a very beautiful and smart girl …………….don't get me wrong but she is just a young teenage girl! What attracts me most in the opposite sex ………..is a beautiful attractive …………..woman …………….like you, Mrs. Shaver! And I have a confession to tell you too! I was with the group when Jill showed up! When she mentioned how you two had been trying to get the boxes down with out success, I made up an excuse so I could come over her ……………….so I could be alone ………….with you!" Speechless and lips parted in awe of what Brandon had just said, Colleen couldn't move a muscle as the handsome teen was leaning over and his lips about to touch hers.
With her lips still parted when touched by the handsome young jock's, remaining so as the confident teen dipped his thick tongue between her lips, a shiver coursed throughout her entire body as they dallied with one another. Eyes closing as she shivered when the masculine stud took her into his arms and a passionate kiss ensued. His arms were around her trim waist as she instinctively raised her arms up to embrace the young jock. Mind totally befuddled and confused at this point, Colleen uttered a gasp of surprise as she was easily lifted up by the teenage stud. It was so wrong and she knew it, so why did she not put up any resistance as he carried her down the hallway to where the master bedroom was located. With her arms clinging around his neck, she merely buried her head in his chest and turned away from viewing the path to where there were headed.
From Brandon, holding this 5'4" 116 lb. blonde beauty in his arms was just a dream of his coming true. In meeting Jill's mom six months earlier, his nuts and gotten in an uproar and he was determined t one day get into her tight little panties. He had sensed her apprehension of her daughter being with him, rightly so as he was far more experienced and a couple years older. B But unbeknownst to the lovely mother, it was she whom he had the hots for. Young teenage girls didn't turn Brandon on sexually, they were just so naive and immature for his liking. What thrilled him most was a beautiful matured woman, with the excitement of sampling something that didn't belong to him …………………seducing a beautiful and faithful wife was the ultimate prize that he was after.
In the master bedroom, Brandon bent his head down to capture her sweet pink lips once again. And as the kiss ensued, he placed the beauty on her feet and immediately proceeded to push the white sweater off her shoulders and down her trim arms. Then he began to unbutton the top of her white blouse, getting the top one undone and moving to the one below before she raised her hands up to try and stop him from going any further. Brandon stopped the process of unbuttoning her blouse, taking the time to grasp her wrists and guide her hands down between them, moving his hand over hers to guider her thumb and forefinger to the tab of his zipper. Once her hand began to move downward on hits own, he then resumed the task of unbuttoning her blouse.
Blouse pulled from her slacks and fully unbuttoned, Brandon then began to work the garment over her shoulders and down her trim arms while feeling her manicured fingers being inserted into the opening of his jeans and moving over the bulge of his jockeys. After unhooking the clasp of her bra and beginning to thumb her budding nipples, Brandon then sucked in his breath upon feeling her soft warm fingers slipping under his jockeys to find and grasp his throbbing hardon. Another kiss ensued between them as they continued playing with one another, he thumbing her aroused nipples while she having pulled out his cock from the opening so she could pump it with her fist. Then, simultaneously, each began to undo the other's pants and slacks. With that done, each then had their fingers in the waistband of the other's undergarment , working them down the other's waist. Seconds later, his jockeys lay at his feet while her lacy white panties lay around hers.
Three hours later, the beautiful Mrs. Colleen Shaver lay naked upon the rumpled bed with an arm crossed over her breasts while the other shielded her teary eyes as she was racked with guilt. 'My God, how could I?' she asked of herself. Pressing her arm down over her eyes, Colleen tried to block out what had taken place in the master bedroom over the past few hours. But images of all the detailed scenes were formed in her mind and there was no escaping the fact that she had violated her marital vows, that she was now and 'ADULTERESS'! And with an eighteen year old teen! He's just two years older than Jill ………………..young enough to be my own son!' she chastised herself. 'Why? Why was I so weak? Why couldn't I resist the young man?' she asked herself. 'Young, muscular, tall, dark, and handsome …………………and fucks like a stud!' her mind replied to her.
'Oh, God ……………….how could I? The awful things we did …………..and the shameful way I behaved!' Colleen chided herself. Eyes closed and head bent in shame, she shuddered as her mind took her back to the moment he got her onto the bed ……………………..with his head between the juncture of her thighs! She remembered swooning at the exquisite pleasure of driving right out of her mind, that swirling tongue delving between her cunny lips was making her crazy, so much so that she didn't think twice about opening her mouth to admit the stud's probing member. 'God, how could I do such an awful thing?' she asked of herself, especially never having allowed her husband to put his head between her legs or having allowed his penis between her lips, telling him it was too depraved and disgusting.
'Depraved and disgusting' was how she had referred such acts to her husband but no such deterrence nor objection had been made to the handsome young stud who had come there to seduce her. Far from it as she had avidly sucked on his big 'thing', sucking hard and trying to taste his essence, and she got just that by allowing him to actually 'do it right in her mouth. Running her tongue over the back of her teeth, Colleen shuddered at the taste of the remnants of his manhood, her belly still feeling warm from the pint of cum that she had swallowed to keep from choking when Brandon had erupted in her mouth time and time again. Licking the inside of her mouth, then her lips, she savored the favor of Brandon's manhood.
When the handsome young stud had crawled up to loom over her, she had put up no resistance at all when he spread her legs wide, had not thought of preserving her marital vows when his big 'thing' rubbed up and down her juicy slit. "Oooooohhhhhhhh, Brandon …………………….you're so bigggggggg ……………..so biggggggggggg!" she had squealed when he entered her. 'So much bigger! So much longer! And so much betterrrrrrrrr!' were the thoughts that had gone through her mind as the handsome young stud began to fuck her in earnest. Hands clutching at his muscular back, fingernails dug into her lover as her legs crossed over his butt to draw him even deeper into her. "Oh, Brandon ……………….oh, Brandon ………………..yes ……………..yes …………so good ………………..so gooddddddddddd!" she ahd panted out from her most exciting fuck ever.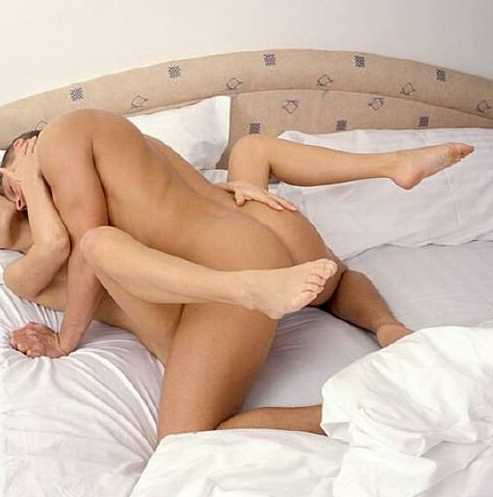 Never had her marital bed squeaked in such a way, nor had the headboard ever banged against the headboard during sexual intercourse before, but this handsome young stud was certainly taking fucking to a new level. And was he good, an absolute stud in bed, giving Colleen the best screwing ever. As he labored above her, sliding his big 'thing' in and out of her like a piston, it then dawned on her that the young stud was not wearing any protection at all. Realizing the potentially dangerous consequences that she faced, especially at this time of the month, Colleen had then panicked and tried to push Brandon off her. "No ……………..no ………………you're not wearing anything …………..you're not wearing a condom!" she had panted out in fear.
She tried pushing at his shoulders but couldn't get him to withdraw and Brandon kept sliding his long pleasure rod in and out of her, causing Colleen to stop resisting and she once again embraced her young lover, now willing to accept the possible consequences that might result from this illicit mating. As she soared to the ultimate climax of all time, she felt strong calloused hands on her trim hips pulling her up to him, then heard him panting out "Oh, Mrs. Shaver ……………..gonna cum ………………..gonna cum in you ……………………..gonna knock you up good!" And then the stars exploded as she soared into outer space as her young lover exploded deep within her body, flooding her with is hot baby batter, shooting so much that the slick semen began to leak out of their union joint.
Blinking back the tears of shame and remorse, Colleen had no reasonable nor valid explanation for herself as to how she could have been so easily seduced by the handsome young teen. And the way she had so wantonly behaved, like a slutty whore, begging the young stud to "Fuck me, fuck me, fuck meeeeeee!" Twice that afternoon, they had made passionate love in the bed that she shared with her husband, and each time she had been well seeded by the young stud. That second session was initiated as her handsome young lover was feeling up her backside, telling her "You've got such a beautiful ass, Mrs. Shaver! I just couldn't take off your beautiful ass when you bent over those boxes!" Colleen then found herself being maneuvered onto all fours, felt the strong hands gripping her hips to hold her still, then felt his fleshy stem probing to find its home.
With that Friday being a holiday, Colleen was at home and planning on making the Women's League meeting that afternoon while her husband planned on staying at home to change the oil in his sports car after polishing his prized vehicle. Her daughter had gone out early that morning and was to be back at lunch time to get ready for a scheduled volleyball game later in the afternoon. Colleen's heart thumped nervously upon finding Brandon Miles being invited into as he had apparently been kind enough to drive Jill home. As Brandon had unexpectedly been invited in for lunch, a large pizza was placed in the oven. And as she sat across from the handsome young jock who had seduced her that prior weekend, Colleen's willpower evaporated when Brandon's leg made contact with hers, leading her to drop her heel and stretched her bare foot out in response.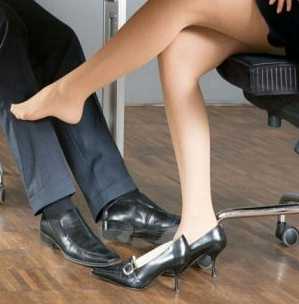 That afternoon, Colleen drove on pass the location where the Women's League meeting was being held. She drove on down the road, looked at the address on the note passed to her over lunch and found that she had approximately two miles further to go, then turned into the parking lot of the Sunnyside Motel. Recognizing Brandon's car and seeing an open motel room door in front of the vehicle, Colleen knew that the handsome young stud was in that unit and awaiting her arrival. Heart thumping in anticipation, she trembled with excitement when the young stud closed the door behind her and took her into his strong muscular arms. "You know I'm not going to use a condom, Mrs. Shaver, don't you?" he whispered in her ear. "I know ……………..I know ……………….I don't care …………………just make love to me!" she panted out in response.
From these two adulterous episodes in a week's time, it became apparent to Colleen that the young stud got his kicks from seducing older women, married woman in particular, with the deviant teen deriving sweet pleasure in knowing that he might just be impregnating another man's wife! Such conclusion was reached in the way the young stud kept calling her by her marital name, the likes of: "Oh, Mrs. Shaver, you're so beautiful! You're so tight, Mrs. Shaver! I want to fuck my baby in you, Mrs. Shaver! That's it, Mrs. Shaver, wrap your sexy legs around me! Cumming, Mrs. Shaver, cummingggg ……………….I'm going to cum in you …………..gonna knock you up with my baby!" But most of all, her conscious would be guilt ridden in the way she responded under the fabulous young stud, especially when she spurred him on while panting out "Yes ………………yes …………………shoot it in me …………….give me your beautiful little baby!"
Weeks later and just a few blocks away, Brandon Miles was yet on another mission of conquest, this time the target was the lovely Mrs. Margo Rawlings. The 40 year old beauty was the mother of one of his teammates whom Brandon had met on various occasions, both at the games and at the Rawlings' home when he had met up with her son John. Introduced to the elegant beauty, Brandon had sized her up to be quite a refined and mature woman and immediately the 'head' between his legs was insisting that he make it a point to get to know this lovely woman better ………………….…much, much better!
In a locker room conversation, Brandon had overheard John saying that his father was going to miss the game on Friday night as he was going out of town for a four day conference in Phoenix and wouldn't be getting back till late Sunday. Wheels began to churn in his mind and later he asked "Hey, John, that sister of mine is having a slumber party at my place with a bunch of her thirteen year old girlfriends! Any chance of me bunking over at your place after we leave the pizza joint?" "Should be no problem but lemme just clear it with my Mom first!" he was advised as John got on the phone to his beautiful mom. A moment later, he was told "No problem! My Mom says you're more than welcome to spend the night at our place!"
A successful realtor, Margo Rawlings certainly had noticed her son's very handsome and well-built friend and teammate, even having thought 'If I was a teenager again, I'd sure be vying for that handsome stud's attention! All the girls at school must be so jealous of the gal who lands him as a boyfriend! Gosh, with his good looks and physique, I bet a lot of the teenyboppers will be swayed by that handsome young stud into dropping their panties for the likes of him!' Little did Margo suspect that the horny teen had set his eyes upon her and that her marital vows would be in jeopardy that coming weekend. Still very much in love with her handsome husband of nineteen years, the man whom she had met in college and married immediately after graduation, Margo had rebuffed the many men who had hit upon her by merely holding up her left had and flashing her sparkling diamond ring and wedding band.
Anxious for the weekly get-together with the guys and gals in the gang to come to an end, Brandon was a bit disappointed to arrive at the darkened Rawlings' home. Brandon then learned from John that his mother must still be out at the country club for the Women's League dinner being held that night. And thus, for the next half hour the two of them watched a new video rental that had arrived in the mail that day. Upon hearing the garage door opening, Brandon felt his heart thumping with excitement and his cock throbbing in anticipation. From the den, Brandon observed the lovely blonde wife and mother enter through the door connecting the kitchen and garage. Seeing the 5'5" 120 lb. beauty step in wearing an emerald green blouse and black slacks, his once dormant cock had immediately doubled in size.
"Hi, Mrs. Rawlings! Thanks so much for letting me crash here for the night! There's ten thirteen year old girls sleeping over at my place and I think I'd go crazy if I had to stay there!" Brandon greeted and advised. "Oh, you're more than welcome here, Brandon! Anytime you've got a problem like that!" he was advised by the beautiful Mrs. Rawlings. Then the beauty advised that "Hey, guys, I picked up some pastries for you on the way home! Would you care for some hot chocolate or something to go with it?" Brandon immediately responded with "Hot chocolate sounds real good to me!" And he then planned on keeping an eye peeled on the kitchen, intent on going to help out when the chocolate was ready.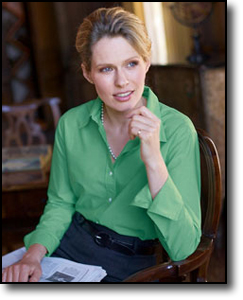 Mrs. Margo Rawlings
A bit over five minutes later, Brandon told John that he'd go help his mom bring out the hot chocolate. As the beautiful blonde thanked him for helping, Brandon smiled and took in the beautiful sight, noting the expensive string of pearls around her neck and the black heels that she was wearing. He also made not of the black belt that she wore, an item to be dealt with before proceeding on to unbuttoning her slacks. 'Damn, so elegant! So sophisticated! Just prim and proper as always! Jezz, I'm dying to get her butt ass naked with her holding my dick in hand! I wonder how prim and proper she'll be then?' he mused. Once her back was turned, Brandon dropped the little 'roofie' in the cup of hot chocolate that he intended on soon handing to John to consume. In fifteen minutes time, Brandon was planning on making a return trip to the kitchen, not for more hot chocolate but something hotter and sweeter than that!
With the roofie doing its job and John's head had slumped to his chest, Brandon looked towards the kitchen, his nuts contracting with excitement as the lovely beauty was busy tidying up and putting dishes away. Cup in hand, he headed towards the kitchen while turning off the dvd and monitor, licking his lips as he saw the blonde beauty with her back to him as she reached up to put a set of plates away. "Can I help you put away the dishes, Mrs. Rawlings?" he asked. "Thank you, Brandon, but I'm about done! Why don't you relax and watch the movie with John!" came the response from Mrs. Rawlings. "Aw, the flick turned out to be real lousy! It even put John to sleep!" Brandon replied as he moved to get some dishes from the dishwasher to hand to the lovely beauty.
"So, Brandon ……………has the transition of the move been smooth for you?" Margo asked as the handsome young stud handed her some dishes. "Oh, pretty much! Everyone has been really nice and I like I there!" came the reply. With her son's handsome young friend standing next to her, Margo swallowed nervously as an unwanted twinge of excitement coursed throughout her entire body. 'Why is my heart thumping so madly? You can't let a young teen like this ………………make you feel like you're a young teenybopper again! You're forty years old ……………..more than double his age!' she chastised herself for the sexual arousal that had obviously affected her. Margo took a deep breath, trying to compose herself by continuing on with the conversation and asking the teenage jock "John tells me you're a real 'Ladies Man' on campus! So, has any lucky little lady managed to capture your hear yet, Brandon? Any steady girl right now?"
Seeing the handsome hunk shyly put his head down and give a slight shake of the head to say 'no', Margo saw him with a rather devilish smile as she was then shocked to the core upon hearing him say "that's just the problem, Mrs. Rawlings ………………….I'm just not interested in a 'girl' or any 'girl' for that matter! Just too immature and silly for me! I'm only attracted to mature and sophisticated 'women' ………………like you for example, Mrs. Rawlings!" Shocked upon hearing that, Margo couldn't determine if it was just a mere example that he was using her for or whether he was hitting on her or not! But with his hand then reaching out to cover her left hand that lay atop of the countertop, Margo had her answer as he began to caress the top of her hand and was beginning to finger her diamond ring and wedding band.
Trembling nervously, but for some reason unable to pull her hand away, Margo could only look down to watch as the confident teen continued toying with her diamond ring and wedding band. Heart racing and thumping in her chest, her breathing shallow as if she was in somewhat of a trance, making her unable to move or say anything. Now the teen's fingers were under her hand and caressing her palm, making it quite obvious that there was no doubt of him hitting on her ….............right there in her own home! "And I'm very discrete, Mrs. Rawlings!" she heard him say. Her mind suddenly snapping back to reality, Margo stammered "Wha …..................what makes you ….........................you think that I …...........would even consider such a thing ….................with you! You …...................you're half my age …....................near my son's age!"
Brazen and bold at that point as he felt the beautiful woman trembling under his touch, Brandon edged forward to lean his head towards hers, then his extended tongue licked at her earlobe. He whispered in the ear that "I guess it's just the chemistry I sense between us! Just a feeling that you wouldn't mind me kissing you, Mrs. Rawlings ......................a feeling that you want me to kiss you!" Hearing her panting for breath at this point, Brandon then observed her eyes closing as her lips parted some. Seconds later, his lips were touching her soft pink ones and brazenly inserted his snaking tongue between them. And then as a passionate kiss ensued, her pointed tongue eagerly flicking out to meet his as her willpower to resist drained from her body.
Kiss finally coming to an end, Brandon was kissing the neck of the panting beauty as she panted out nervously that "We've got to stop! We shouldn't be doing this! John will get up and find us like this! Please, Brandon …..............we ………………….we must stop …...........................we'll get caught!" With his hands on her trim waist to prevent her from breaking away, Brandon then whispered "Don't worry, Mrs. Rawlings, John won't be waiting up till morning! I slipped a 'roofie' in his hot chocolate! It'll be eight hours before he gets up from the couch …..................................lots of time for us to be together!" Feeling the tension in her body ease, Brandon then boldly began pulling at the tucked in portion of her green blouse. Once done, he began unbuttoning the top button of her blouse.
Her eyes frantically looking out of the kitchen's opening towards the living room, keeping a lookout as the handsome young teen avidly suckled at her bare titties, seemingly attempting to try and suck some milk out of them. "Ohhhhhhhhhhhhh ….......................ohhhhh …...............mmmmm!" she moaned from the undesired pleasure. Panting in unbridled heat, afraid that her teenage son would get up and come into the kitchen, Margo grasped the handsome stud's hand to pull at him while advising "Not …..................not here ........................we ….......................we need to go to your room!" Green blouse pulled wide open and now held apart at the outer edges of her bared titties, Margo pulled the young stud down the hallway towards the guest room where he would be staying for the night. Her normally soft pink nipples were tingling from the cool air upon them, and they were now wet, reddened and elongated flints.
As Margo was about to enter the guest bedroom while pulling at Brandon's left hand, the confident young teen then used his right hand to grasp hers, pulling her back out of the guest bedroom to lead the way further down the hallway as he told her that "I been dreaming of you each night ………………that you and I were alone in your bedroom ………………..where I made love to you, Mrs. Rawlings! And that's what I want to do tonight ….....................make love to you there!" Margo was unable to put up any physical resistance as the handsome young stud pulled her along, only able to utter out token verbal resistance with "No …....................we can't …....................not there …......................now where I sleep with my husband!"
But a moment later, with the door locked and in the privacy of the master bedroom, Margo could only shiver under the touch of the teen's hands as they peeled her green blouse off her shoulders and arms. Then her lacy white bra had been unhooked and pulled from her. The strong muscular teen was next lifting her up and placing her atop of the king-sized bed. Black heels peeled from her feet, a thump followed by another as they were tossed onto the carpeted floor. Then her black slacks were being undone and being eased down over her trim hips. Slacks pulled down her legs and off her feet, the young stud was now after her last remaining garment ….......................her lacy white panties were successfully stripped off her legs …………………….then they were being held up to the brazen teen's face as he inhaled her fragrance!
Lying naked on her marital bed, her breathing shallow, Margo looked towards the left corner of the bed where the handsome young stud of a man was baring his muscular chest for her viewing. Seconds later, something more interesting was capturing her gaze, seemingly hypnotizing her as it waved up and down at her as the blood filled stem throbbed with excitement. And then the teen was fisting his boner, getting it to expand even more in width and lengthen even more, causing Margo to realize that 'My gosh, he's only a teen …...........................but so big ….....................so much bigger than my husband's!' Then she thought 'My God, what am I doing ….....................lying here naked on my bed and comparing this handsome young teen's genitals to my husband's …..............................and not insisting that he leave immediately!
But as the teen put a knee onto the bed as he moved towards her, Margo instinctively spread her knees and thighs wide to welcome the young stud. Panting heavily as her heart thumped in her chest, Margo's mind was filled with mixed emotions, her entire body trembled as the handsome young man proceeded to rub the thick head of his manhood up and down her slick juicing slit. As her young lover began to push ahead, Margo then realized how much thicker his 'thing' was and just how well endowed the handsome stud was. "Ah ………………ooooooooh …………………….oooooooooh!" she yelped as the stud's big boner's head pushed into her, stretching her wider than ever before.
Feeling the tightness of her cunny as Brandon fucked a couple of inches into her tight little gash, he felt quite proud of the fact that he was obviously giving her something that Mr. Rawlings couldn't ever compare to. Leaning into the beauty once again and hearing her moan from being skewered deeper that ever before, Brandon triumphantly gloated "Oh, Mrs. Rawlings ……………………..you're so tight …………………….so tight ………………………..so fucking tightttttttt!" Then, as he began to ride her, Brandon observed her grimace in shame from the loud squishing sounds as he sliced in and out of her gripping cunny. "Slissshhhh …………………slissshhhh ………………slissshhhh!" were sounds being burnt into the beautiful wife's memory forever, the sounds of her entering the world of adultery.
And soon to be etched permanently into this now unfaithful wife's mind was the moment Margo came to realize 'Oh, my God ……………………he's not wearing anything!' Pushing at the teen's muscular shoulders, her desperate pleas were then uttered "Brandon ……………….Brandon ……………………….you're not wearing anything!" As her young lover continued stroking his lovemeat in and out of her cunny, Margo was stunned to hear him reply "Oh, Mrs. Rawlings ……………………please …………………please don't make me pull out! I ………………….I go to bed at night dreaming of you having my baby! Please have my baby!" Mind totally befuddled, Margo couldn't think straight, wondering just how this deviant teen could even dream of wanting to impregnate her.
Then Margo wondered as to how she could deprive the young stud of making his dream come through, especially with him being such fantastic lover and giving her the fuck of a lifetime. 'But he's not your husband ……………………he's young enough to be your own son ……………….you can't ……………………..you can't encourage him to impregnate you!' Margo told herself. Sighing in resignation as she ran her hands up over Brandon's biceps and muscular shoulders, Margo then locked her ankles together to pull him deeper into her, then panted out "You ……….you ……………you don't have to ……………………pull out ……………………you don't have to pull out!" Having uttered out her approval, Margo then swooned as her young lover excitedly went about fulfilling his quest.
Also forever etched into Margo's mind would be the way she had cried out at the end for her young lover to "Shoot it ………………………..shoot it ………………………shoot it in me, Brandon …………………………I'll have your baby ……………………..I'll have your baby ………………………give me your beautiful babyyyyyyyyyyyyyyyy!" Locking her ankles tightly and squeezing her legs to draw him in closer, she then encouragingly panted out "Yes ……………………..yes …………………….yes ……………………ohhhhhhhhhh, yessssssssssssssssss ……………….fuck me, Brandon ……………….fuck me ……………………..give me your baby!" Exhausted from the mind-shattering climax, Margo then dozed while still clutching at her young lover.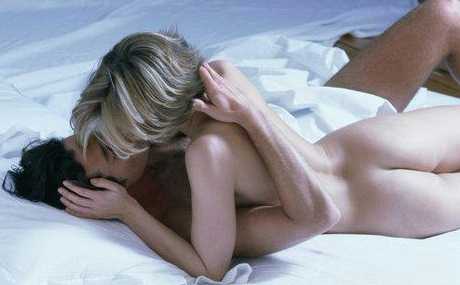 Stirring from her deep sleep due to the movement atop of her, Margo's eyes widened in horror in realization of what she had done, then she came to realize that her young lover was still atop of her …………………………..and still in her! But soon she felt Brandon stirring atop of her, not only that but his thick manhood also stirred and was expanding within her rapidly along with lengthening itself to its full hard and fuck-ready status. Instinctively, Margo clutched at the young with her trim arms and legs once again. And soon, she was again soaring to another mind-shattering orgasm, again having her fertile womb plastered with a layer of Brandon's hot sticky and very potent baby batter!
Early the next morning, Margo awoke to the smell of fresh coffee brewing, then looked about the master bedroom to find herself alone with the door closed. At that point, Margo realized that she was naked beneath the sheet covering her body. Lifting the top of the sheet and looking beneath it, she observed the bruises on her titties from the avid suckling her young lover had administered to them. Nipples red and swollen, Margo clenched her thighs and squeezed at her cunny, shivering at the feel of a sticky wet mess between her thighs. Turning to look at the alarm clock on her nightstand, Margo then realized that the stud's last fuck between her aching thighs had ended just an hour earlier, that she must have dozed off following yet another mind-shattering orgasm.
Having told her son that she'd be making them breakfast the day before, Margo slipped out of bed and put on the undergarments that lay on the floor next to the bed. She then went to the closet to put on a blouse and pair of shorts, the normal attire that she usually wore around the house. Sheepishly making her way down the hallway, Margo trembled upon hearing Brandon's voice greeting her "Good morning, Mrs. Rawlings!" Then her son voiced "Hi, mom! Boy, can't believe that I just passed out watching the movie!" "Good morning, guys! Sorry I overslept a bit but I'll have breakfast going in a jiffy!" she replied.
"Boy, falling asleep so early, I didn't even shower last night! Any chance of me grabbing a shower now before breakfast, Mom?" she heard John ask of her. "Sure, go ahead, it'll be a bit before everything is ready!" Margo told her son as she put the frying pan on and went to the refrigerator. With her son disappearing down the hallway while she put the sausages on the frying pan, Margo heard the water running from the shower but she also had heard Brandon getting off his stool and his footsteps approaching her. "Uhaaaa ……………uaaaaahh!" she sucked in her breath upon feeling his hands on her waist as he bent to nuzzle at her neck.
What happened next will always remain etched in Margo Rawling's mind, for how could she forget hearing Brandon telling her that "Those sausages look so plump and juicy!" And then he was taking the fork from her, telling her "I'll take care of those for you! You can take care of the juicy one I've got for you!" Feeling the strong hand on her shoulder that was pushing her down, till she was kneeling upon the floor, Margo then did the unthinkable. She unzipped the front of his shorts and went in search of the meaty sausage that he had made reference to. 'Do I really dare to?' Margo asked of herself, swallowing deeply with nervousness for she had performed such a thing before, something that she had previously chastised her husband as being depraved when he tried to get her to put her mouth on him.
With Brandon laboring above her, turning the sausages over, Margo was using her fist on his meaty sausage while bobbing her head up and down avidly on his swollen cockhead. And she blew the young stud, getting her very first taste of male cock, Margo heard hem pant out his pleasure in telling her "Ohhhh, Mrs. Rawlings ……………….so good …………….so good just like in my dreams ……………………….ohhhhhhhhhhh, suck it …………………..suck me ……………………………..oh, yeahhhhhhhhhhhhhh!" With the water being turned off and shower stopping, signaling that her son would soon be returning to the kitchen, Margo bobbed her head even more avidly to get her young lover off before they got caught.
Minutes later, Margo had her back to the teens sitting at the counter as she poured the bowl of scrambled eggs into the heated frying pan. Facing the stove, not wanting her son to see her flushed face, Margo shuddered in her plight as she wondered just what to do ……………………but realized that there really was no other option but to swallow all the slimy cum that currently filled her mouth! At that moment, Margo's heart was thumping madly in her chest as she panted to catch her breath, her body fuming with rage at what Brandon had just done to her. It was not him making her go down onto her knees to take his penis into her mouth, nor that he had done it and shot his 'thing' off in her mouth, but for forcing her to remain there till it was just mere seconds before being discovered by her son walking in on them.
Raising her right hand up to her face, she wiped the back of her hand over her chin while licking the salty remnants of her young lover's essence to savor his taste. Margo continued to fume in anger at her young lover as she looked down at the scrambled eggs cooking in the frying pan. She turned to look over her shoulder to where Brandon was sitting at the counter, and in seeing his smirking smile, Margo then came to realize that it was bastard's desire to flirt with danger in order to make his conquest even that much more exciting for him. Margo also came to realize that if she was to continue this illicit and adulterous affair with this handsome young stud, she'd be facing even more dangerous and insane situations of similar nature.
Indeed, due to Margo's inability to end the dangerous relationship with her young lover, her assessment that morning in the kitchen would turn out to be quite prophetic. With Brandon becoming a regular guest at the Rawlings' home, with him becoming a good buddy of John's, Margo just did not know what next to expect from Brandon nor as to when he would want to make love to her ……………………or more appropriately: when he wanted to fuck her! But there was one thing for certain, a sure thing as far as Margo was concerned, that the handsome young stud would be horny as hell …………….for her body ……………………and she was going to get nailed sometime during that weekend for sure!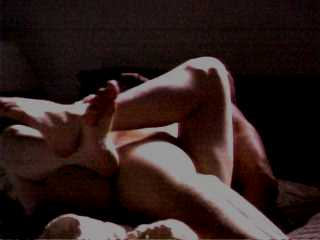 One memorable occasion for Margo was the night on which Brandon snuck into the darkened master bedroom after everyone had gone to bed. She awoke with Brandon's finger over her mouth to keep her silent, then he had signaled for her to slide off the bed to join him on the carpet of the master bedroom. In the middle of their illicit fuck on the carpet next to her side of the bed, her husband had gotten up to make his way in the dark to use the bathroom. Locked in each other's embrace while keeping still on the bedroom floor, they heard her husband closing the bathroom door before turning on the light. Then after the flushing of the toilet, the bathroom light was turned back off before her husband made his way back to bed in the dark. Once the snoring commenced minutes later, she and her young lover recommenced their fuck session on the floor right next to the bed on which her husband slept.
Another such memorable fuck session took place on a Saturday afternoon before some of her husband's employees and spouses showed up for the barbeque later that evening. Her son John was outside cleaning the pool and her husband was getting the grill ready. Brandon had volunteered to help get the ice chests loaded with beer and pop, thus he was also in the kitchen where Margo was getting the veggies ready. Fortunately, with the kitchen windows having a reflective tint to block the sunlight out, neither her husband nor son could observe her gasping for breath while bent forward over the kitchen sink as Brandon's long thick cock was skewering right up into her. Having already dressed for the party, her pink skirt and lacy red panties lay bunched around her white heels as the young buck gave her a good shagging doggie style!
End of Story.