Unholy Desires - X
(m/f, i/r, n/c)
by
Black Demon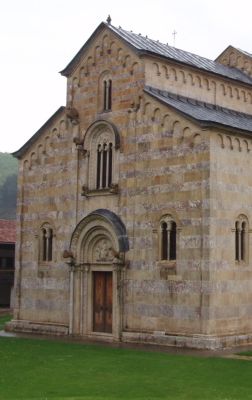 ______________________________________________

Standard Disclaimer!

This is a fictional story intended for Adults only!

______________________________________________

************ ***********

Note: The story below is a story in itself. However, it is also a direct continuation

of the earlier stories entitled: 'Church of Evil 10' & 'Unholy Desires 9'


*********** ***********




Wanting to expand their special peer group comprised of holy men such as them, both Father Ambrose of St. John's and Father Moore of St. Timothy's had a lot of time on their hands, and both wanted to get them on some sweet forbidden fruit. Those in the initial group, who could not afford to spend more time away from the church, would remain in that group and continue their meetings as scheduled along with their regular monthly retreat. With the fabulous ranch house retreat readily available at no cost, having been given to the church upon the death of one of its parishioners, it was the perfect to pull off their devious and very unholy deeds. Funds were needed to bring a company that could provided an excellent chef during the retreats along with a cleaning crew that also provided maid service, but the group or groups using the retreats would chip in from their church funds to finance whatever was needed. Currently there was a retreat for the first group set up for the second weekend of each month, so the thought was to now establish the next for every fourth weekend of the month.

HOGS Holy Old Geezer Society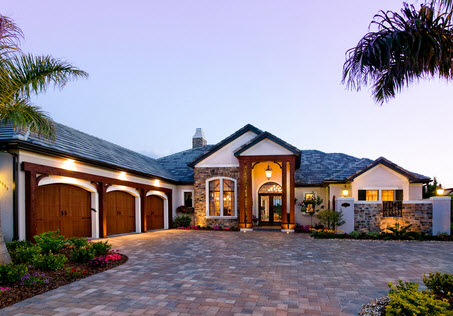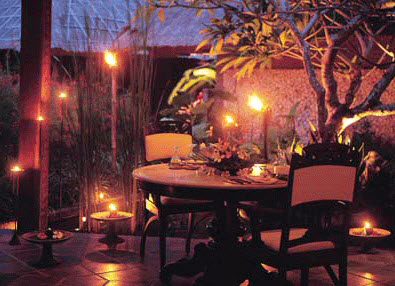 The large ranch house setting served as a very romantic getaway! And a small portion of the romantic outdoor setting in the evening for couples dining.


With Father Moore being the one with the special skills of hypnosis, it was he who had come up with a new idea in establishing the new group getting together for their initial retreat. To get things rolling, the members of the congregation from St. Timothy's would be from where the first 'chosen ones' would come from. Thereafter, the 'chosen ones' would come from the congregation of another member's church, with each needing to put together a collage of photos of his congregation that would make a good choice when selection time came. With the group of four coming to his location for the meeting, Father Moore put up a collage of members of his congregation up on a large television monitor that was connected to his computer. As Father Moore advised his colleagues "The collage of photos depicted on the screen are the members of my congregation that I feel qualify for what we all might have an unholy lust for ........................all are young and beautiful .......................all married within the past two years ...........................all primed and ready to get 'knocked up'!"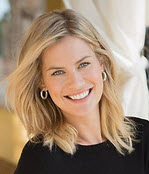 Using the mouse to click onto a beauty's photo that was in the collage of pictures, it would then show a screen with the beauty's photo at the top with personal information of her being described below, with such being: address; phone number; name of spouse; children if any; date of her marriage; employment; etc. As for the beautiful blond shown on the sample used in the explanation of what the rules were to be, Father Moore advised "Sorry, boys ...........................I put the picture up of the lovely Mrs. Alissa Philips as she's the one I've selected to be my 'wife' during our first retreat at the end of next month! I've had the hots for this lovely beauty for some months now, ever since those premarital sessions and then presiding over her wedding ceremony!" "In comparison to the first retreat that had been set up with our initial group, this will make things much easier to handle, and most of all not force you to get up to let the beauty meet up with her friends for breakfast! In her mind, she will be at the retreat for a romantic getaway with her loving husband ...........................so if you want to skip breakfast to keep on fucking her brains out ............................that's all up for you to decide!"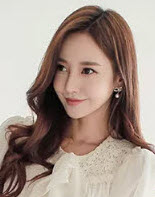 "So for the three of you needing to make a selection from these roughly three dozen beauties, there's a deck of cards on the table there, so let's go with high card gets the next choice!" advised Father Moore. It was newcomer, Father Joseph of St. Elizabeth of Hazelton with the king of spades winning the draw, and he intently began scanning the photos for the lovely beauty who would be his 'wife' in the upcoming retreat. Pointing to an Asian beauty up on the screen, Father Joseph advised "Damn, she looks so naive and innocent! Having spent a year in the Far East, I've got a 'thing' for sweet Asian beauties, and I'd sure like to give her a special holy 'communion' between those beautiful lips of hers!" With a click on her photo, it described the beauty as Mrs. Erica Gannon, age 25, married for 3 months and employed as a stenographer. "Father Moore, when you get thing setup in a post marital session, can you make find out if she's sucked off a cock ever before? I sure hope not as I'd like to be the first to have my cock in her succulent mouth .........................I think she'll be a real talented little cocksucker .........................I'm certainly going to try my best and accomplish that during the retreat!"

Father Thomas of St. Benedict's of Middleton had the next selection, choosing a blond beauty who was 27 years of age and married just seven months ago, the lovely Mrs. Allie Sawyer. Finally, it was Father Ambrose of St. John's Church having the final draw, that of 28 year old Mrs. Natalie Tilman, a beautiful blond who had been married for just over a year's time. Once that was concluded, each of the men went about making another selection, an alternative beauty to serve as his 'wife' during the retreat just in case his original selection could not be obtained during that particular weekend. At that point, Father Moore went on to explain more of the details as to what each should expect when that eventful weekend came about. Upon the arrival of the lovely beauties, meeting at the church before being transported by a luxury shuttle to the retreat, they'd be coming to a retreat sponsored by the church. With the holy men milling in back at the outdoor bar, Father Moore would then be meeting with each beauty separately, putting her into the state of hypnosis that had been implanted in her mind during a prior post-marital session. Once that was accomplished, in her mind she was now there with her loving husband for a romantic getaway. And when seeing any of the women with whom she had come with, the beauty would be picturing the male accompanying her friend(s) as that woman's husband.

With the meeting about to come to a conclusion, Father Moore looked at the time, then smiled upon hearing the doorbell chime. "Ah, Melinda ..........................you're right on time! We were just finishing up with our meeting, so your timing is just perfect! Come and I'll introduce you to my fellow cohorts from nearby parishes!" he advised while leading the way back to the meeting room. After introducing his guest to the others, Father Moore then advised the other men "I'd like to introduce you to Mrs. Melinda Matthews, a member of my congregation of whom I had the pleasure of presiding over her wedding ceremony just a month ago, and who is a registered nurse! Because our upcoming retreat is going to be relatively strenuous with all the activities planned, I've asked Mrs. Matthews here to give each one of us a physical exam to be certain that each and everyone of us is fit to engage in such physical activities at the retreat next month! As she's a registered nurse and just back from her honeymoon two weeks ago, this pretty lady knows just how strenuous our activities will be!" Having placed the needed hypnotic suggestions in Melinda's mind just last week during a post-marital session, this particular physical exam would be quite out of the ordinary, so Father Moore told the others "Line up guys, I'll go first and when she's done with me, next one in line steps into my place to make it easy on our pretty nurse here!"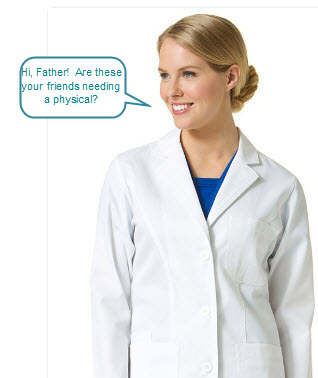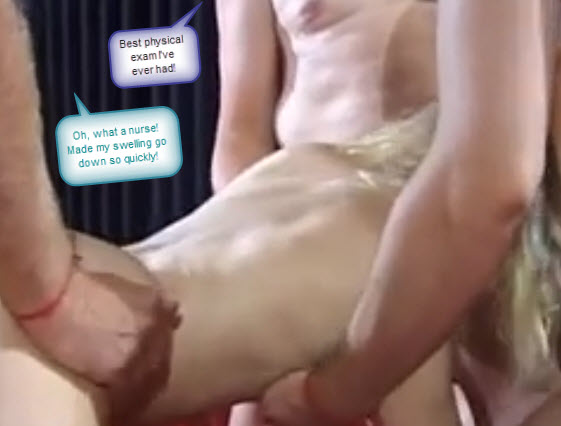 As Father Moore had expected, his cohorts all were in total shock to see the lovely blond beauty drop to her knees in front of him, her hands reaching out to unzip him. Reaching in with her petite left hand, the beautiful nurse fished around for his pulsating member and pulled it out into the opening, lifting it to inspect the underside before shucking at it till he was stiff and hard. As she reached into the opening of his pants with her other hand, Father Moore was panting to keep his composure, not wanting to pop off prematurely as the main action was yet to come. "You're looking fine, Father! Good to go in my opinion!" was the nurse's declaration, at which time he stepped aside to allow Father Thomas to step up into place. The same type of physical exam was then being performed on one of the holy newcomers, who was panting like crazy and sweating quite profusely, and one might have thought the old boy was having a heart attack as he groaned out "Oh, my Godddddddddddddddddd!" In the end, Nurse Matthews looked down at the semen streaked sleeve of her white uniform top while advising "You seem okay but a bit out of shape, Father! I think it best for you to get some daily exercise in ....................build up your stamina some ......................so you'll last a bit longer won't cum as quickly as you just did!"

Once the remaining two priests were declared to be quite fit for the retreat, Father Moore then took the lead once again, asking Nurse Matthews to "Repeat what you told me in your last post-marital session last week ..................................on how your honeymoon went! And while you're telling us ....................why don't you start getting out of your nursing uniform so you can then compare us old geezers to that of your handsome young husband!" "Well Father, as I told you last week ..........................................the initial part of the honeymoon was rather disappointing and embarrassing ...........................more embarrassing for my husband I guess, especially since he ejaculated prematurely both times ............................before even getting his penis into me! And then, when he did get it in and took my virginity .........................he ejaculated right at that very instant ................................making it quite a disappointment for me!" Out of her shoes and nursing uniform, naked before the four holy men, Melinda enjoyed the caressing touches as Father Moore laid down on the sofa and had her straddle his stiff cock. One of the excited Holy Fathers was working his cock up into her ass, another was lifting her chin and rubbing his cockhead up against her pursed lips, then her left hand was being wrapped around the last cock.

Two hours later, with Father Moore wiping the cum stains off the white uniform top for the beauty, Nurse Matthews was headed on home after the events of the afternoon had been erased from her mind. With all four men having their unholy lust sated for the time being, Father Moore received much praise and admiration for the entertainment that he had provided that afternoon, and for especially putting on display just how effective his hypnotic expertise could be. Father Thomas wheezed out "She's certainly right about me needing more exercise ...........................can't believe her using my cock as a thermometer .....................after I came all over her nursing uniform ............................and then letting me cum in her mouth!" Father Moore chuckled and then advised "In all that excitement, I neglected in having the beauty tell you which department if the hospital that she worked .................yes, the maternity ward .....................where she'll probably end up nine months from now ............................since I learned in the last post-marital session that she always makes her hubby put on a condom so she wouldn't get pregnant so soon after they got hitched!" "Holy shit .....................and we went and sent her on home to hubby with her twat overflowing with our holy hot cum!" one of the others chuckled.

It was Father Thomas who then volunteered to have members of his congregation serve to be on the selection list, so he would be putting together a collage of pictures like what had been shown earlier, and he'd see if he could do things in the same type of format that Father Moore had done. Once the collage was put together for them to make a selection from in a couple of weeks, Father Thomas was instructed to then have a post-marital session set up during a certain week before the next retreat, then Father Moore would be there to implant the hypnotic suggestions deep into their minds ................................................for when she would attend the retreat and mistakenly view the Holy Father she would believe that she was with her handsome young 'husband' to whom she had recently married! As it was Father's Ambrose turn to use his congregation for the first group's next retreat, he begged off in going third as it was to close in time, thus Father Joseph spoke up that the next selection would be coming from St. Elizabeth's in Hazelton.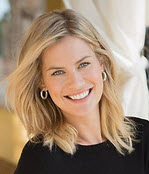 Mrs. Alissa (Bennett) Philips, age 28, married 2 months, employed as an underwriter for a large insurance company:

When she was engaged to be married, being a member of the congregation from when she was in high school, Ms. Alissa Bennett had reserved the date for her wedding at St. Timothy's and checked on the premarital classes that she needed to attend before the big day. Alissa was advised that Father Moore would be the one she'd be meeting with for the premarital sessions, which consisted of three sessions, the first together with her fiance and the other two separately with the pastor. With Father Moore rather new to the parish, having come from a smaller church some six months earlier, Alissa thought highly of her pastor who always seemed to be quite positive and advanced in his thinking, which she thought was excellent in this day and age. Her interaction with the elderly pastor had been rather limited to date and the first joint session with her fiance Ben had been nice and cordial, with Father Moore asking basic questions as to what they planned on doing once married.

Unbeknownst to Alissa nor to anyone in the congregation, Father Moore had developed quite a deviant streak over the years, an unholy lust for beautiful young married wives or brides-to-be. From that joint premarital session that he had with the lovely Miss Bennett and her fiance, while counseling the young couple, Father Moore was glad to have worn his holy robe as it served to hide his rising excitement as he gazed upon the lovely angel before him. 'Damn, it'd be like heaven being in bed with this beautiful little angel!' he thought while squeezing his thighs together. Upon saying his prayers that evening, Father Moore's prayer was a bit sinister in nature, asking for 'Just a little pleasure for an old holy boy like me ....................................let it work on out where I can be her 'husband' for just a weekend .............................so I can fuck a holy little baby up in her belly!' Closing his eyes for a good night's sleep, Father Moore could only dream of one thing, that of touching up the lovely naked body of Miss Alissa Bennett as she lay in bed with him, wanting the pleasure of having sex with the blond beauty and having her down on her knees to pleasure him between her succulent pink lips, as he'd then bless her by giving her a very special kind of 'communion'!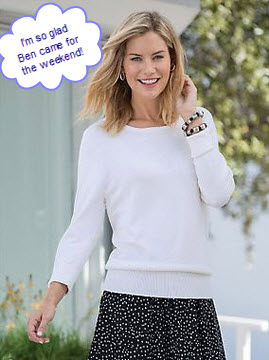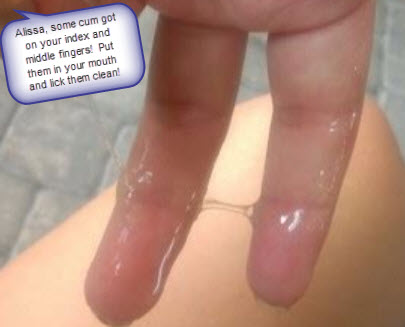 On that second premarital session with the lovely Ms. Bennett, this time she was all alone with the lecherous old boy, and Father Moore put his devious plan to work by using his expertise in hypnosis on the unsuspecting young beauty. While she was under the hypnotic spell, Father Moore learned that the lovely bride-to-still had her hymen intact, and that she was intent on entering her marriage as a true virgin! "Have you been naughty at all with the opposite sex?" he inquired, to which her response was "Only with my fiance a couple of times ............we touched each other ...............but only through our clothing!" Asked to provide him with the details, Father Moore learned that "We were sitting in the car and I didn't resist when he took my hand and placed it on his 'thing'! I rubbed it .................felt it get bigger and bigger ........................and I let him fondle my breasts through my sweater!" "Now pretend we are in the car once again ..................show me what you did to his 'thing' .................while I touch you up once again like he did!"

Weeks later, on the last premarital session with the lovely beauty, Father Moore learned that the lovely bride-to-be had been a bit naughtier with her fiance that past weekend. Asked for the details of it all, Father Moore was told that "I ..................I took his 'thing' out of his pants .....................wanked him off into some tissues that I held with my other hand! And then ....................I let him push my sweater up, along with my bra ......................and let him suck and lick my nipples!" Once he learned of that, Father Moore couldn't wait to have the lovely beauty recreate that event, enjoying the sight of her diamond ring sparkling atop on his bared cock as she shucked at it while holding tissues in her other hand. But as her hand slipped a bit just as he was about to pop, his holy juices saturated her left index and middle fingers before she covered his spurting cockhead with the tissues. "Alissa, some cum got on your index and middle fingers! Put them in your mouth and lick them clean!" Father Moore told the young beauty, smiling as she complied and sucked the slick cum off her fingers, then he set about pushing up her sweater and bra to bare her titties and suckle on them.

aLthough he tried his best, Father Moore just couldn't help edging even further towards the beauty, turning her head towards him, turning her head towards his drooping cock and told her to "Open your lips, sweetie ...........................ah, that's it ......................now run your tongue over it .......................lick it clean ....................oh, yeahhhhhhhhhhhhhhhhhhhhhhhhhhhhhhhh!" Heart pounding his his chest, the old boy just couldn't help himself at that point, instructing her "Now, sweetie ......................................take it into your mouth and suck it ..........................suck it dry!" With is pulsating cock in the warmth of the beauty's mouth, he then implanted more hypnotic suggestions into her mind, telling her that "You shall not be naughty like this with Ben .......................not until you are married and told that you can please him with your mouth once again! Is that clear, my dear?" "Yes, Father!" she responded when his cock slipped from her glistening lips.

Upon the beauty's arrival on the shuttle with the other women for the weekend retreat, Father Moore had her go up to the room to get comfortable, for he needed first to see to the other three members who had arrived with her by the luxury shuttle bus. Once the initial session with the three 'wives' who were to meet up with each respective 'husband' who had come to spend a romantic weekend with his beautiful 'wife', then could tend to the beautiful Mrs. Alissa Philips, and he was quite anxious to finally have a weekend all alone with his beautiful 'wife'. With his 'wife' coming down to meet with him for her initial session, the hypnotic spell had her believing that he indeed was her real 'husband' who had come to surprise her for a nice romantic weekend getaway at this ranch house resort out in the countryside. Having put on a white sweater, black skirt and heels, Alissa was quite happy at the surprise of having her husband come to be with her for the weekend, thinking 'I'm so glad Ben came for the weekend! He finally made some time for me ...................not just work, work, work!'

Arm in arm with her handsome young 'husband' as they headed on up to their room, Alissa trembled in nervousness, for she did not want to break the promise she had made to him .............................that of taking her his manhood between her lips .......................pleasing him that way and even letting him do his 'thing' in her mouth! Up in the privacy of their room, Alissa trembled as she slowly dropped down to her knees before the man she had recently married, reaching out to unzip his pants and then reaching in to fish out his growing manhood. In Alissa's eyes, she was looking up at her handsome young' husband' and holding his 'thing' in her left hand, shucking at it to make it excited and make it hard. But in reality, what was being captured on video was that of the beautiful young wife kneeling down before the elderly Father Moore, her fishing out his wrinkled old pud and then the beautiful sight of her sparkling diamond ring and wedding band atop of the old boy's cock as it was being shucked by the blond beauty. Although he had the pleasure of having her clean up his spent cock before during a premarital session, Father Moore had been dreaming for this day to come ....................so she could suck on his cock till he popped his nuts and spurted out his holy hot cum right into her lovely mouth!

"Oh, Alissa .........................oh, honey .........................oh, yeahhhhhhhhhhhh ...............................lick it like that .............................just like that ..............................oh, Lord ..............................oh, Jesusssssssssssssss!" Father Moore wheezed out as he looked down at the beautiful young wife looking up at him with tongue extended and running it over the rim of his cock. She was performing excellently, doing all he had asked of her in the hypnotic session downstairs. "Oh, sweetie ...............................I'm gonna cum in your mouth soon ............................and I want to see it in your mouth ..............................before you swallow it all down!" Father Moore panted out, then groaned loudly as he silently blessed the young beauty as he have her a very special holy communion. After the lovely Mrs. Philips and her friends departed from the weekend retreat, the HOGS would have a nice social hour to playback video recordings from each room, and Father Moore was anxious to show his holy buddies the fabulous cocksucking that he got from his 'wife' that weekend ...............how the young wife did exactly as instructed during her session before coming upstairs with him as his 'wife' ...............................the sparkling diamond and wedding band glistening atop of his cock, her pointed tongue swirling on his flaccid cockhead, her looking up him the entire time, and the puddle of this his holy cum filling her mouth before she swallowed it all down!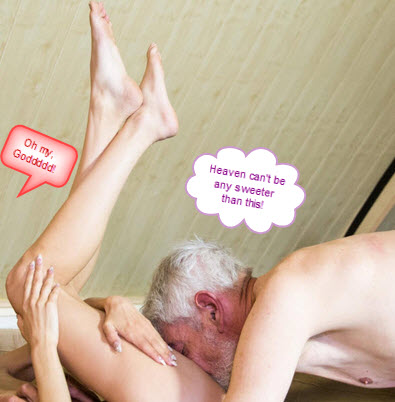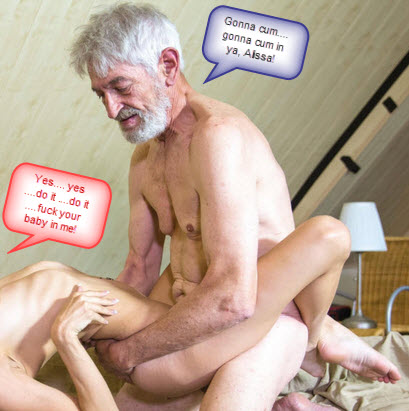 While still kneeling on the floor, licking at the holy fluid glistening her pink lips, Alissa raised her hands up as her husband helped her out of her white pullover sweater. Pulled up to a standing position, she moved towards the king-sized bed as her 'husband' suggested, all while he unclipped the back of her bra and was pushing the straps down over her shoulders. Lying on her back, licking at he slick lips once again, Alissa smiled up at her loving 'husband' as he caressed her legs while peeling off her black heels. "Lift your hips up some, honey!" she was told by her 'husband', then her bare feet pushed down on the mattress to comply, allowing her husband to pull her black skirt and lacy white panties down from hips to strip them off from her. Legs pushed upwards by her 'husband', Alissa sucked in her breath as her 'husband' was putting his face right up against her sex for the very first time, causing her to gasp out "Oh, my Godddddddddddddd! Oh, honeyyyyyyyyyyy ........................................ohhhhhh, my Goddddddddddddddddddd .......................................ahhhhhhhhhhhhhhhhhhhhhhh!"

Lapping up the sweet nectar that the newlywed was feeding him, Father Moore thought 'Heaven can't be any sweeter that this!' He then chuckled to himself 'And if that's the case ..........................Heaven can wait! In our session downstairs, she said that her husband has always worn a condom from day one, 'But now she's anxious for us to do without it for this special weekend ..................and see what happens!' Kneeling up and spreading her trim sexy legs wide, Father Moore then shuffled up into place, spearing his unsheathed holy cock into the young newlywed ..............................with his cock being the very first to enter unprotected up into the young wife's fertile womb! "Oh, Ben ........................Ben ........................you're to long and hard today ...........................oh, my Godddddddddddddddd .................................oh, so gooooodddddddddd!" the young beauty exclaimed while wrapping her sexy legs around him.

Humping away at the lovely young wife, Father Moore knew that the end was coming as he panted out "Gonna cum ...........................gonna cum in ya, Alissa!" Father Moore smiled and chuckled upon hearing her respond with "Yes .........................yes ............................do it, honey .......................do it .........................fuck your baby in me!" Hearing that, coupled with the exquisite pleasure being derived of being up inside the beautiful newlywed, Father Moore lost it all as he groaned out "Oh, sweetie ..................................oh, yeahhhhhhh ..........................here it is ................................gonna knock you up good ...................................gonna put a baby up in your tummy before the weekend is over!" Collapsing upon the petite beauty, each embracing one another as 'husband and wife', Father Moore let his holy cock soak up in the holy blessing that he had just bestowed on the the young wife. Finally having recuperated some, Father Moore sat up on his knees, spread the beauty's sexy legs apart, then leaned in the direction where all would be captured on video ...............................his withered old cock exiting the young beauty and the evidence of their illicit mating flowing out of the raped newlywed in evidence of what had just taken place.

Laying on her side in the afterglow of the best fucking ever, Alissa felt her 'husband' caressing her leg, then was surprised to find his rigid manhood up and ready once again as it pushed itself between the back of her prone legs. 'My gosh, so soon ............................what's gotten into Ben today? she wondered as her husband had never been so amorous and randy so soon after a lovemaking session. Pushed on over onto her belly, Alissa was wondering what her 'husband' was up to as he got between her legs and was pulling her up at the hips, then she found herself up on all fours with her 'husband' about to take her for the very first time in this position. "I'm going to fuck you like a bitch, sweetie!" she heard her 'husband' advising her from behind. "Oh, honey .................................oh, josh ..............................yes ..............................oh, yesssssssssssssssssss ...................................make me your bitch ................................fuck me like a bitch ..........................................oh God, yessssssssssssssssssssssssssssssssssssssssss!" Alissa panted out as her 'husband' gave it to her good. Moments later, feeling her 'husband' backing out from between her legs but with his hand on the small of her back to hold her in place, Alissa didn't realize that it was so the video cam could capture all cum dripping down from her well-fucked pussy onto the bedspread.

The next morning, Alissa awoke from the feel of her 'husband's' face nuzzling up against her sex, then was startled at the feel of his penis throbbing and growing in her mouth. Alissa then realized that they had fallen asleep in the '69' position that her 'husband' introduced her too after a number of fuck sessions during the night. 'My gosh, how many times did we have sex last night? I totally lost count ......................he was just so insatiable ..........................even falling asleep atop of me without withdrawing, then having sex with me again when he woke! I was so exhausted that I fell asleep when he spurted in my mouth and I had a wild orgasm when he stuck his tongue up in me! What a way to wake up ...................................with his penis still in my mouth .........................that salty sticky taste of him!' she shivered. With her 'husband's' penis growing in her mouth, Alissa couldn't help but think 'I can't believe I let him put his 'thing' in my mouth ..............................and let him do it right in my mouth!' 'Oh, God ...............................oh, God ....................................oh, my Godddddddddddddddddddddddd!' she shivered as her 'husband' wiggle his tongue up into her juicing slit, then Alissa was once again experiencing a mind-shattering orgasm from being eaten out as he 'husband' once again filled her mouth with his sticky love juice.

When the time came for her departure with her companions from church, Father Moore was quite certain that if this was indeed the newlywed's fertile time of the month, she would soon find his baby growing in her tummy. Aided by a bottle of the magic blue pills, the lusty Father Moore was constantly stiff and managed to dump some twenty plus loads of his holy semen far up in the beauty's fertile womb, and the holy bastard was indeed hoping to become a real 'father' some nine months from now. His feat during the weekend retreat surpassed the number of times the young beauty had sex with her real husband during their first month of marriage, and that including their week long honeymoon in Europe. Getting out of bed that final time, it was early Sunday afternoon to shower and dress for her return trip home. Alissa's knees were weak as she wobbled to the shower, for she was totally exhausted from all that fucking and her legs spread wide to wrap around her 'husband's' bucking ass. Under the hot shower, Alissa used her fingers to scoop out some of her 'husband's' cum and let the shower spray wash the goo off her fingers to float on down the drain, thus preventing her panties from getting sopping wet on the ride home.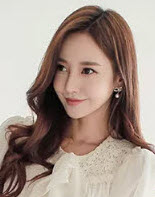 Mrs. Erica (Hyun) Gannon, age 25, married 4 months, employed as a stenographer for a court reporting firm:

Father Joseph of St. Elizabeth of Hazelton awaited for the lovely Asian beauty to come out of the office where she was meeting with Father Moore, being the first of the women to be prepped for he weekend retreat. Finally the door to office was opening and Father Joseph smiled widely upon being greeted by the lovely beauty "Oh, Tom ............................I'm so glad you managed to get off early from work today!" Knowing that the beauty's husband was Tom Gannon, Father Joseph knew that Father Moore had done a good job in getting her into the right hypnotic state as she was seeing him as her younger much handsomer husband! He also saw Father Moore's wide smile on his face, then the definite nod 'yes', the signal that she indeed had not ever sucked a guy's cock before and had been prepped to make this her first time doing so. Picking up the piece of luggage that she had brought with her to the retreat, he placed an arm around her trim waist as he escorted her up the stairway to their room on the second floor.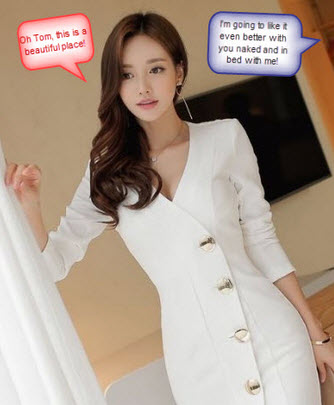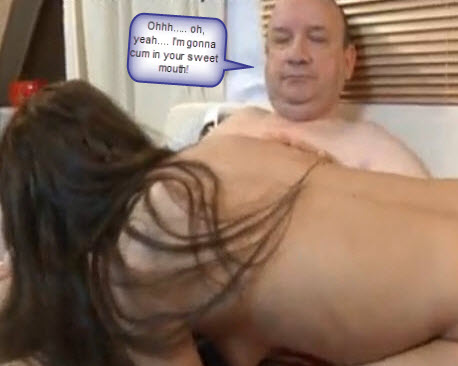 Escorted by her handsome 'husband' on up to their room for a nice romantic getaway, Erica pulled open the drapes and commented "Oh Tom, this is a beautiful place!" Erica chuckled when her 'husband' replied "I'm going to like it even better with you're naked and in bed with me!" Shivering as her 'husband' moved up behind of her, putting his hand on her trim hips and then began feeling her up, Erica leaned back against his manly chest as his hands had come around to begin fumbling with the buttons down the front of her white dress. One by one, the four large golden buttons were undone and her dress was opened up to allow her 'husband' to place his caressing hands on her bare flesh. Dress taken off her shoulders and tossed atop of the sofa, Erica closed her eyes as her 'husband' began to touch her up, rubbing his thumbs over her lacy bra to find and tease her stiffening nipples.

Lacy bra unhooked and removed, with her 'husband' now thumbing her stiff nipples, Erica panted out "Oh, Tom .........................ohhhhhhhhhh ..............................we need to close the drapes ..........................someone might see us!" Erica was surprised when her 'husband' replied "Let them watch ................................let's put on a good show for them!" At that point, Erica couldn't help but wonder as to 'What's gotten into Tom? He normally likes to wait till it nighttime to get frisky .....................not in the middle of the afternoon with the drapes open where someone might see us!' But the thought that someone seeing them making out in the room made a shiver of naughty pleasure coursing through her petite body, causing Erica to reach back to grasp and stroke her 'husband's' hardon through his pants. Wanting to show her 'husband' that she was game for this naughty tryst, Erica fumbled with the zipper to his pants, got it down and slipped her right hand inside. "Oh, my gosh ........................I've never felt you so ..............so big and fat like this!" she panted out while looking down at her 'husband's' manhood while continuing to shuck at it.

From the signal that he had gotten from Father Moore, confirming the fact that the sweet young beauty had never before taken a cock into her mouth, and that hypnotic suggestion implanted in her mind would have the young wife quite amiable into learning just how to become a talented little cocksucker. "Honey .......................will you kiss it for me? I've been dreaming of you doing that for me .......................all the time!" Father Joseph asked, wanting to make it seem to be her own doing, as that would be aided by the embedded hypnotic suggestion. Watching as the young wife swallowed nervously while she gazed down upon his throbbing meat in her clenched fist, Father Joseph smiled upon seeing the beauty's succulent lips part open a bit as she bent her head down some. Reaching over with his left hand, Father Joseph began stroking the back of her long silky brown hair, encouraging her to "Lick it, honey .................lick my cockhead with the tip of your tongue!" Second later, he groaned out "Oh, yeahhhhhhhh .................oh, yeahhhhhhh ..................that's it, sweetie ...................lick it like that ........................now swirl your tongue around the rim!"

"Ohhhhh ........................oh, yeah .........................I'm gonna cum in your sweet mouth! Gonna cum soon ..............................real soon ............................keep on sucking! Oh, God .............................oh, my Godddddddddd ...............................yesssssss ..................................I'm cumminggggggggggggggggggg ............................ahhhhhhhhhhhhhhhhhhhhhhhh!" Father Joseph groaned out after placing a hand on the back of her head to keep her from pulling away from him. With her cheeks bloated as she tried to pull her mouth off him, he could see that she had not swallowed his holy cum as of yet, that she was trying to get off of him in order to spit it out. Holding his hand firmly on the back of her head, he advised "Swallow it, honey ............................I want to see you swallow my cum!" He watched her hesitate a bit, but he pressed down a little firmer at the back of her head, then he observed her throat swallowing and her petite body shuddering in revulsion shortly afterwards. Releasing his hand to allow her to pull her mouth off his cock, he saw the young wife with glistening lips wide open as she panted to catch her breath. "Oh, sweetie ............................you've made me a very happy man ..................................having the honor of being the first male you've ever sucked off!" Father Joseph gloated while stroking her long silky black hair.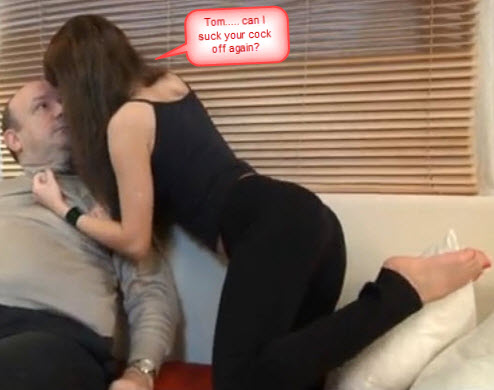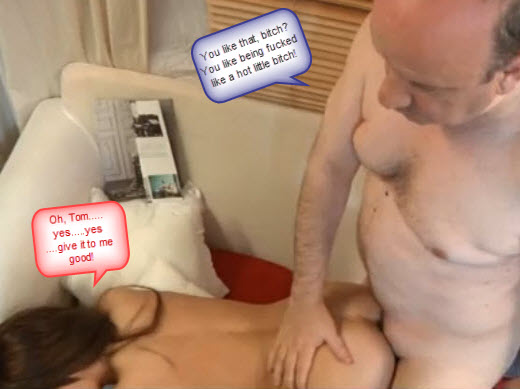 Not even having made it to the bed as he had first suggested, Father Joseph stroked the smooth sexy legs of the young beauty, then got her turned a bit before lifting her up onto all fours. Having taken that magic blue pill before they had come up to the room, he was feeling like a young stud as his boner was jutting straight out from his loins once again. Shuffling up into position behind her, thrusting forward up into her spreading slit, he panted out "You like that, bitch? You like being fucked like a hot little bitch?" Not hearing a response, he gave her a slap on the ass, then heard her pant out "Oh, Tom .......................yes ......................yes ...............................give it to me good!" Grasping her trim hips with both hands, he then gave her quite a shagging, making her pant out "Oh, Tom .............Tom ....................yes .....................yessssssss .........................oh, fuck me ..............................fuck me ................................fuck it to me goodddddddddd!"

Panting for breath ........................exhausted from the mind-shattering orgasm that had racked her entire body, Erica then heard the wet 'popping' sound when her 'husband' pulled his spent manhood out of her well-fucked cunny. Feeling the hot slime oozing out of her, beginning to run down the insides of her thighs, her eyes widened in horror as Erica realized that 'He must have forgot ..............................forgot to put on a condom!' Turning to look back at her 'husband', she told him "You didn't put on a condom like you were supposed to! This is the worst timing .........................I ..........................I need to go and douche .............before it's too late!" But Erica felt her 'husband's' hands holding her firm, then his was sliding up upon her, whispering "Let's take the chance, honey ..........................the perfect time at the most romantic place for us to start our family together! Let's just see what happens this weekend!" "Well, don't be surprised if I tell you that you're going to be a 'daddy' in six weeks or so!" Erica advised.

Another fuck session before going down for dinner, this time in bed going at it missionary style, Erica wrapped her legs around her 'husband' as he proceeded to give her the most avid fucking ever and filled her to brim once again with his hot seed. The dining area on the back patio had such a romantic touch to it, Erica held hands with her 'husband' while at the table, as were all her friends and their respective 'husbands' who had come to spend a romantic weekend at the retreat with his lovely 'wife'. A little dancing after dinner, then all the couples headed up to their rooms, each couple walking arm in arm and snuggling up against each other. Up in their room, Erica got into something more comfortable, a thin black pullover and a pair of black slacks. Mouth watering, for some unknown reason Erica could only think of one thing, then she leaned over her 'husband' to ask "Tom ...................can I suck your cock off again?"

"Oh, honey ...................you don't ever have to ask! Just go to it ...........................there's nothing I want more than for you to suck my cock off again!" Erica was told. Then she asked "How does a man like it best? What would make it even better than the last time ..............we did it? Please teach me what pleases you most!" Doing as instructed by her 'husband', Erica got down onto her knees between his wide spread legs, reached up to unzip the front of his pants and reached in to pull his manhood out. Using her left hand as instructed to shuck him hard, Erica could see why even a woman's husband would get excited in seeing his wife's diamond ring and wedding band glistening in the light as she proceeded to get him good and hard. Holding his cock bent back as instructed, Erica extended her tongue to lick the sticky underside, then reached out with her other hand to palm his swollen nuts before bending forward further to try and capture one of them between her teeth. All further instructions were followed: mouthing her 'husband's' throbbing cock; bobbing her head up and down while looking up into her 'husband's' face; letting him ejaculate his hot cum into her mouth; opening her mouth when he was done to show him all the slime; then swallowing deeply before opening her mouth once again .....................extending her tongue out so show that it was all gone!

About to depart that Sunday afternoon, wearing heels and the same white dress that she had arrived in, Erica needed to see Father Moore one last time in his office before taking the luxury shuttle back with her friends. But first to thank her 'husband' for coming to join her at the retreat and making it such a wonderful and romantic getaway, Erica dropped to her knees before her 'husband'. Reaching out to unzip his pants, fishing out his fat throbbing cock, Erica shucked it with her left hand so the diamond and wedding band sparkled from the light, then she looked on up while leaning on forward to take her 'husband's' pulsating member into her mouth once again. Extending her tongue to lick the underside first, then swirling it around the rim of his sensitive cockhead, Erica then proceeded to gobble it all up. As her 'husband' stroked the back of her hair while groaning out in pleasure, Erica began bobbing her head up and down faster, all while continuing to look up at her 'husband's' excited face. Cock having ejaculated its entire load into her mouth, Erica opened her mouth wide as the throbbing meat slipped from her lips, showing her 'husband' his spend in her mouth. Closing her mouth, swirling the goo about in her mouth, she then swallowed deeply. Seconds later, she showed her 'husband' that she had indeed remembered his instructions ....................that she had swallowed his entire load of slick semen!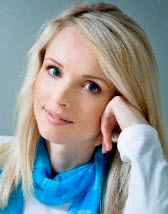 Mrs. Allie (Barton) Sawyer, age 27, married eight months, a legal assistant at the district attorney's office:

Meeting Kenny Sawyer during her junior year of college, Allie had fallen head over heels for the handsome young man who expressed the same feelings for her. Dating exclusively since then, graduating from college and both getting jobs, they had saved up for a nice wedding as well as some funds to set aside for a down payment on a house. They planned on scrimping and saving during their first year of marriage in order to get enough to buy a nice starter home in a new development. Work was always so busy with the court calendar's filled for months, requiring Allie to work overtime, the extra money certainly helped but not in the aspects of her love life. Married just eight months ago, Allie had wanted to spend time alone with her handsome husband, but his company had taken on a new construction project so it seemed as if they saw each other less than before they had tied the knot. Allie told herself that 'It'll just be another six months or so and we should have enough for the down payment!'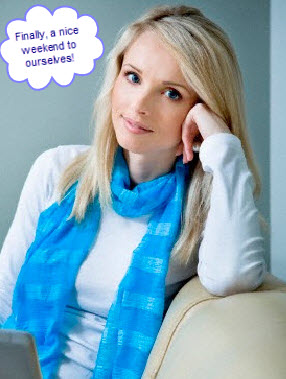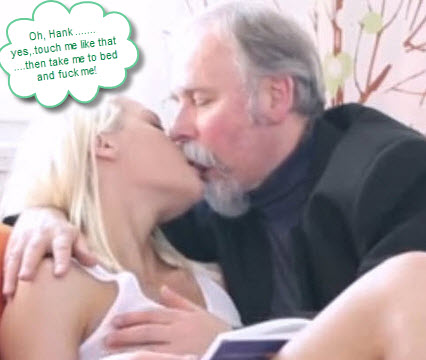 Arriving at the weekend retreat with friends from her church, Allie was pleasantly surprised to learn that her 'husband' would be meeting her here as were the other gals' husbands, all spending a romantic getaway at this nice cozy resort. Having met Father Moore in his office and being informed of the new developments, Allied could not wait for her 'husband' to show up at the beautiful ranch house getaway. Waiting in the lounge after getting out of Father Moore's office, Allie was so happy upon seeing her 'husband' step into the room that she ran up and threw her arms around him, leaning up for him to give her a nice passionate kiss. Such took place in the lounge area, with her 'husband' playfully grabbing her asscheeks, but in reality it was 65- year old Father Thomas of St. Benedict's in Middleton whom she was kissing so intimately. Allie did not see the smiling Father Moore signal the #1 to his holy cohort, confirming to Father Thomas that her making love to her husband still only consisted of one position ..........................missionary style and that Father Moore's hypnotic suggestions had her game to try anything that weekend!

Through Father Moore's expertise in the art of hypnosis, the deeply implanted suggests made of her viewing of Father Thomas' photos, Allie actually thought that it was her husband Hank that she was kissing so intimately and allowing to feel her up. With her 'husband' suggesting that they go up to their room and relax for a bit, Allie accompanied him and got a bit more comfortable by pulling off her sweater before picking up a magazine to read, thinking 'Finally, a nice weekend to ourselves!' As Allie opened up the magazine, her 'husband' slid on up to her, planting a passionate kiss on her lips while reaching over to fondle her right breast through her flimsy top garment. Closing her eyes as the passionate kiss ensued, Allie's mind was spinning as she thought 'Oh, Hank ...................yes ....................touch me like that ................then take me to bed and fuck me!'

'Hot damn, that Father Moore sure has the touch at that hypnosis stuff ................................she really thinks I'm her hubby and is letting me touch her up!' Father Thomas thought while fondling her breast through the thin white top she had donned to get comfortable. Sliding his hand into the top opening, he was then cupping her bare breast, feeling her sensitive nipple budding up from his touch. Thumbing the bud, feeling it stiffen and lengthen some, he then push the garment down some so he could bend over to take it into his mouth. Getting her flimsy white top up over her head and extended arms, he could now feast and suckle upon the bared twin beauties, then guided her left hand down between them so she could rub at his hardon. Then he felt her turn towards him while reaching over with her right hand, Father Thomas came to realize that 'She's going to unzip me!' A moment later, he wheezed out "Oh, sweetie .......................oh, yeah ......................oh that feels so good!" With the young beauty having pulled his pud out into the opening and stroking it with her left hand, Father Thomas shiver with pleasure as the fingers of her right hand squeezed upon his old wrinkled balls.

Taking the magazine from her hands and putting it aside, Father Thomas then slid his right hand down to the front of her shorts and rubbed her sex through her shorts and panties, continuing to do so till the young beauty was panting in heat. Moving his hand down further to just past the leg opening to her shorts, the lusty old boy then slid his fingers up into the opening, sliding them under the elastic leg band of her panties. He first traced the outline of her slit, then proceeded to worm his middle finger up between her puffy lips, smiling widely upon hearing the young beauty moan out in pleasure. Reaching down with his free hand, the holy father used his fingers to undo the button of her shorts, and when accomplished he slipped his slick fingers out of her wet slit and leg opening to now move on down into the top of the garments. Sliding his thick middle finger up into her slick slit, finger fucking the young wife, he sped up the pace of his fingering till she was gasping for air and panting "Ohhhhhhhhhhhhhhhh ...................................oh, yes ..................................oh, yes ......................................oh, honey .....................................................yessssssssssssssssssssss!" Suddenly the young beauty arched up against his palm, with his finger deep up in her snatch, quivering against him while gasping out "Ohhhhhhhhhhhhh ..................................ohhhhhhhhhhhhhh ....................................ohhhhhhhhhhhhh, Godddddddddddddddddd!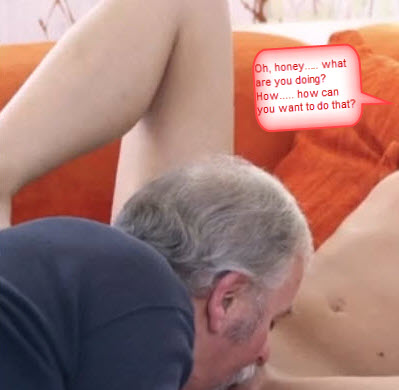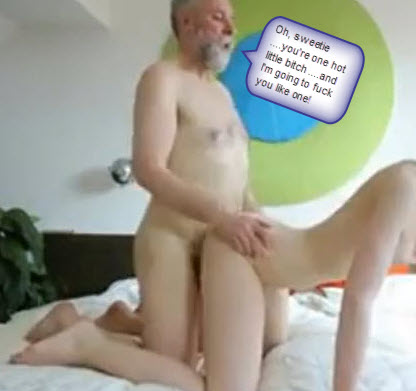 Dropping down to the floor so he could work her shorts and panties on down her sexy legs, Father Thomas grabbed the waistband of her shorts and hooked his fingers into the elastic waistband of her lacy white panties, thinking 'Damn, just as he said he'd have her ...............................may object to it a bit but only a bit of convincing and she'll be game to try out any position or sex act that I want her to engage in!' Down to her knees he pulled the garments, off the rest of the way and off her feet, then he pushed her knees apart to rub his bearded face up against her soft furry muff. As he began tonguing her slick slit, he heard her pant out "Oh, honey ............................what are you doing? How .........................how can you want to do that?" As he wiggled his thick tongue up into her, Father Thomas heard the young wife pant out "Oh, honey ..............................stop ..................................that's so dirty! How can you want to do something so filthy?" But not taking 'no' for and answer, Father Thomas clamped his hot open mouth on her sex and licked at her juicy snatch, hearing her moaning from above "Ohhhhhhhhhhhhhhhhhh .......................................ohhhhhhhhhhhhhhhhhhh, Godddddddddddddddddddddddddddddd!"

With her arching up into the face as she was doing, petite body shaking in uncontrolled spasms, Father Thomas knew that he had just eaten the blond beauty to a mind-shattering orgasm ......................as evidenced by all the sweet honey he got to lap up! With her panting for breath and trying to compose herself, Father Thomas got up from the floor and began to get out of his clothing. Once naked, Father Thomas scooped up the petite beauty in his arms and carried her over to the king-sized bed, then got her onto all fours as she panted out "What .............what do you want me to do?" Getting up onto the bed behind of her, reaching out to caress her soft smooth ass, he then told her "Oh, sweetie ...........................you're one hot little bitch ......................and I'm going to fuck you like one! Gonna make you my sweet little bitch!" Holding onto her trim hips, Father Thomas shuffled up between her widespread legs and expertly speared his holy cock right up into her gripping sleeve, causing her to pant out "Ohhhhhhhh, yes ...........................yesssssssssss ...............................make me your bitch ..................................fuck me like the bitch I really am!"

Cumming up in her hot little twat when she shuddered in her climax, Father Thomas kept his cock up in her messy cunt while trying to regain his composure. With the young wife still on all fours, head slumped down as she too tried to regain her senses, Father Thomas then let his dwindling cock slip out of her folds, then he shuffled about on his knees to get in front of her. Grabbing her by her silky blond hair, he pulled her slumped head up, then rubbed his slimy cock about her lips while telling her "Take it in your mouth, bitch ..................................lick me clean!" As she was about to make a verbal protest at the thought of performing the dirty task, Father Thomas gave her hair a hard yank, pushing his slimy cock into her mouth as she was about to yelp out in pain. Pumping back and forth would holding her head firmly with both hands, the blond beauty then complied as she began to suck him clean of the slimy mess. Having popped a blue pill while down in the lounge and waiting for his lovely 'wife' to come meet him, Father Thomas was pleased to see the effects taking place as his wrinkled old cock was coming back to life in the beauty's hot sucking mouth.

"Look at me, bitch ................................look up at me while I fuck your face!" Father Thomas wheezed as he held her firmly in place with both hands, fingers wound tightly in her long blond hair, pumping his growing cock between her reluctant lips. "Yes, that's it .........................I want to see you eyes when I cum in your mouth!" he advised, smiling as she shook her head 'no' with his cock still embedded in her mouth, causing Father Thomas to chuckle out "You're my 'wife' and you'll do what I want ................................and I want you to swallow it all when I's cum in your mouth! You're my bitch and you're going to do what I want!" Moments later, the time had arrived as he looked down into her frightened blue eyes, Father Thomas "Oh, Jesussssssssssss ...............................................cummingggggggggggggg ........................................I's cummingggggggggggggggggg ...............................................ahhhhhhhhhhhhhhhhhhhh .................................yeahhhhhhhhhhhhhhhhhhhhhhhhhhh!" With the young wife tossing her head about, trying desperately to take her mouth off his spurting cock, Father Thomas held her firmly and prevented her from uncorking her mouth from his throbbing boner. Not until she had swallowed all his jizz and had gone limp in his hands did he release her head, at which time she fell over onto her side while panting for breath.

For Mrs. Allie Sawyer, it would be quite an experience that weekend, especially as her 'husband' wanted for them to experience sex in all different ways and positions. Allie would be taught what the number '69' stood for that first night after they got back from their romantic dinner. With her ''husband' lying prone on his back, Allie got to saddle him and ride him home like a derby winner and he fondled her titties while erupting up in her. Lifted upon onto the counter, stripped of her shorts and panties, her standing 'husband' then fucked her right there. Pushed over the back of the sofa, Allie found herself getting fucked like a bitch once again, and the same went for when her 'husband' had her brace herself against the tiles of the shower stall. That first night was quite an experience for Allie, falling asleep in her 'husband's' arms with his cock still in her. But the second night was something she could not believe happened, exhausted from so much sexual activities, she actually fell asleep with her 'husband's' cock still in her mouth after she had sucked him off once again. Allie had learned much during their weekend of experimenting, even getting herself a hot facial from her 'husband, but there was one thing she just didn't care to do ever again ..............................that of having her 'husband' shoving his 'thing' up her ass!




Mrs. Natalie (Wilson) Tilman, age 28, married 15 months, middle school teacher at Kennedy Middle School:

Upon seeing the photograph of the beautiful Mrs. Natalie Tilman, Father Ambrose of St. John's Church had an immediate hardon as he began licking his lips at the thought of this lovely woman being his 'wife' for that upcoming weekend, as he thought 'Oh, Lord ...........................let me have some pleasure with this succulent little blond beauty! Jesusssssss .................................I wanna fuck my holy baby up into her! Oh, Lordie ................................if'n I's get to bed that beauty, she'll be walking bowlegged when I get done with her!' Inquiring with Father Moore about this lovely member of his congregation, Father Ambrose learned that she was Mrs. Natalie Tilman, age 28, married 15 months ago and was a middle school teacher at Kennedy Middle School. According to Father Moore's notes taken during one of the beauty's premarital sessions, she and her now husband had plans to wait two years after getting married to start their family together, thus Father Ambrose's intent of having sex without any protection might just get the lovely beauty started on her family but just a bit earlier than planned. And according to Father Moore's notes, although the beauty did have premarital sex, it had only been with the man she ended up marrying. Thus, the beautiful Mrs. Tilman had engaged in sex with only one man in her life. Father Ambrose was now determined to be the second man in her life ...............................and the one to have the honor of getting her knocked up!

With Father Moore and Father Ambrose having become close friends for some time, each being a member of the Circle of Holy Ones Monastery and of the HOGS #1 group, they had gotten to enjoy a glass of wine together on many occasions while exchanging rather rowdy stories and showing videos of their debauchery of beautiful young members of their respective congregations. Not embarrassed one bit, but instead proud to show off their respective videos, each could readily see the hangups or fetishes that the other had for a young beauty. Father Moore just loved eating a beauty's fresh clean pussy, while Father Ambrose obviously had a foot fetish. With Father Moore being the expert in hypnotism and the one in charge of prepping the young beauties for members of the HOGS, Father Ambrose knew that his good friend and fellow colleague would instill the needed suggestions in the young beauty's mind to make her receptive to his advances and kinky fetishes. The one thing that they both enjoyed, an aspect shared by all the HOGS, was impregnating a beautiful young wife with his holy semen! And when his desire to bed the lovely Mrs. Tilman was made known, Father Moore commented "Ohhhh, you'll love this beauty ......................nice long sexy legs ......................absolutely flawless ...........................and I myself have forced have been forced to keep from staring!"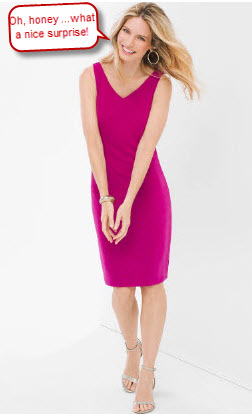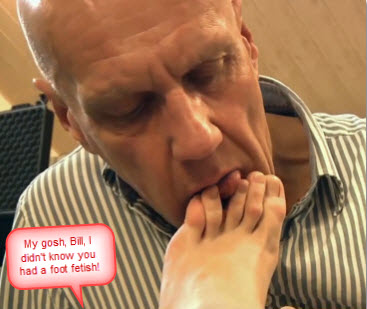 Coming out of the brief meeting with Father Moore, learning of the pleasant surprise that this had been set up as a romantic weekend getaway by her husband, Natalie was so happy to see her handsome husband waiting for her in the lounge area. Wearing a pink dress and open toe heels, Natalie was excited and gushing with happiness, smiling as she greeted her 'husband' "Oh, honey ....................what a nice surprise!" She embraced her 'husband' as he put his strong arms around her, leaned up as he was about to give her a very passionate and intimate kiss right out in the open there. Held close in her 'husband's' arms, Natalie shivered as her his wet tongue began tracing the outline of her earlobe, then heard him whispering his love in her ear by telling her "I want to lick your gorgeous body all over ...................every succulent inch of it ............................I've been dreaming of this for so long!" "And what have you been waiting for all this time?" she cooed back in return.

Natalie was surprised as her 'husband' began pulling her up the stairs, thinking 'I've never seen Bill this anxious before! And the way he kissed me out in public ..........................what's come over him?' In the privacy of their room, another intimate kiss ensued, then Natalie found herself being guided over to the king-sized bed where she was gently laid down upon it. Laying upon the bed with her 'husband' sitting next to her while caressing her left leg, Natalie looked up to see him licking his lips, then felt his hand sliding down to her foot till his hand was at the back of her ankle. Foot being lifted up, Natalie was stunned to see her 'husband' lean forward to rub the side of his face slowly up along the side of her foot and heel, then his tongue slipped in between the small opening space between her foot and insole of her heel. Next he was moving up to her toes, licking them also with her still on, sliding his licking tongue up under her toes with his tongue between them and her heel. Ankle strap undone, her beige heel being slipped off her foot, then her 'husband' was sliding further on down the bed. Left leg lifted at the ankle by her 'husband', Natalie watched in awe as he began licking her toes with is tongue, then taking them into his mouth. 'Oh, my gosh .............Bill was really serious about wanting to lick me all over!' she realized, as his exploring tongue was now dipping between her toes.

"My gosh, Bill, I didn't know you had such a foot fetish!" Natalie exclaimed as he had slipped off her other heel to pay homage to her right foot. Curling her damp toes as her 'husband' was actually licking his way down her right leg, now going beyond her knee onto her inner thigh, Natalie just could not believe how Bill had managed to control himself up until now ...........................especially at how crazed he appeared to be at this moment! Dress bunched up around her hips, panties fully visible to her 'husband', Natalie sucked in her breath as he began nuzzling at her panty covered muff ...................and then he was licking her through her panties! With her 'husband' now licking at the inner thigh of her left leg, Natalie realized that he had been quite serious about licking her entire body, and she was in awe as he made his way back to her left foot and toes. Breathing hard as she lay there waiting to see what was to come next, Natalie didn't have to wait long as her 'husband' was reaching with both hands to grasp the elastic waistband of the pink lacy panties that she wore. Once that garment was stripped off her legs and feet, Natalie gasped and squealed as her 'husband' dropped down onto the bed to clamp his mouth over her sex and began licking her there.

Dress unzipped and pulled from her, totally naked once her 'husband' unhooked the back of her bra and peeled that garment from her, the licking of her body recommenced and now her belly button was being lavished. Closing her eyes as her 'husband' made his way up to her pink nipples that had stiffened while her snatch was being eaten, Natalie shivered from the pleasures derived from the tongue flicking over them and even the sharp teeth as it captured a sensitive nipple and pulled at it. Raising her arms up to embrace her husband who was making his way further up her body and now licking at her neck, Natalie couldn't help but think 'Bill must be gaining weight .......................he seems far heavier than before .............................and even bulkier!' As she felt his rigid manhood moving further up her inner thighs as her earlobes were now being licked, Natalie reached down with her left hand to grasp the thick fleshy bone that was throbbing at her touch, and she couldn't help but think 'Bill must really be excited today! I've never felt it throb like this before ........................it's never been so thick and so hot like it is now!'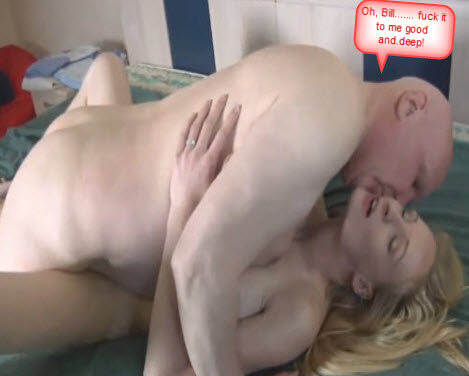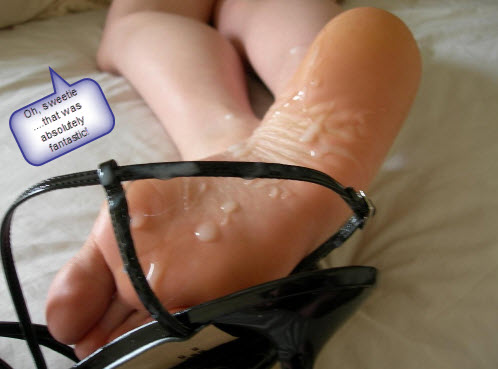 Guiding the throbbing tool to the right spot, shucking at it a couple of times as she could not believe how big it had gotten, Natalie sucked in her breath when her 'husband' became a part of her. "Oh, Bill ...............................fuck it to me good and deep! Oh, honey ..........................you're so big today ...............................and so deep inside me .........................oh, yesssssssssssss ...........................ohhhhh, so good ..................................fuck me ...........................fuck me ..............................fuck it to me good and hard!" Wrapping her legs around her 'husband', needing three attempts to be able to get her ankles locked together, Natalie thought 'Bill needs to get back into running like he used to in order to trim down some! He's getting much thicker around the waist! I'm going to tease him of having a spare tire around his belly so he'll get back into shape!'

For Father Ambrose, it was a real turn-on to having this beautiful woman thinking that he was actually her handsome young husband, that she had guided him by hand so he would fuck her. He sure aimed to please as he reared back to thrust his thick bone up into her hot little pussy, loving it even more when she wrapped her legs around him to pull him even deeper into her. From what she had panted out, Father Ambrose surmised that he was bigger built in comparison to her real husband ....................where it counted the most! Grasping her soft asscheeks, he proceeded to pound away at her sexy bod, planning on depositing his hot holy load up into her fertile womb ............................hoping that she'd end up with his holy little one! About to cum, he panted out to her "Honey ..........................I love you ...............................I want us to start a family together .........................now ...............................here at this romantic getaway!" "Yes ...................yes ........................I love you too .................make your baby in me ...........................fuck your baby in me!" came the beauty's response as she squeezed his ass with her tightening legs. "Ahhhhhhh, yeahhhhhhhhhhhhhhhhhhhhhhhhhhhhhhh!" he groaned out as he popped his holy nuts off in the lovely beauty, filling her to the brim with his holy seed!

Putting on a black dress and strap on heels, Natalie held hands with her 'husband' as they headed downstairs for dinner, still quite surprised at her 'husband's' virility during the afternoon ...............................making love to her a second time without even withdrawing his spent member from her flooded cunny! She had been quite amazed to feel it throb within her as it regained its strength, growing harder and thicker in just a matter of seconds, till it once again began sliding in and out of her gripping sleeve. And the amount of cum he had ejaculated up into her was quite amazing to Natalie, for she ended up using both hands to cup herself, needing to from the bed to the bathroom, in order to keep from dripping all over the carpeting. Deciding to shower at that point, Natalie was surprised by her 'husband' stepping into the shower with her, using the wash cloth to help scrub her clean ...........................then it was her turn to wash him! Prior to their exiting the shower, her 'husband' made her put her hands up against the shower stall, telling her that here was one spot that he had missed earlier ..................................causing Natalie to squeal on go up on tiptoes when her 'husband' licked her ass and inserted his tongue up in there! Panting for breath, Natalie was quite surprised at what she was only now getting to learn of her 'husband', making her wonder if there was even more to find out about this weekend.

As they sat down for dinner, across one another at the small table, Natalie wondered 'How much of a foot fetish does he have? I wonder what would happen if I'm a bit naughty here at dinner?' Having ordered drinks for each of them, while looking over at the menus provided to each of them, her 'husband' told her that "I'll think I'll go with the rack of lamb tonight!" Telling him that she was ready to order also, Natalie awaited for their server to come over to take their order, which would be the appropriate time to extend her leg out and grind the sole of her heel up against her stammering 'husband' as he tried to place their order! As her 'husband' stammered out the order to their server, Natalie then leaned forward to ask 'Are you okay, dear?", all while grinding the sole of her heel down into his crotch!' "Oh, yes .....................yes .............................I'm fine ..........................just .....fine!" her ' husband' advised with their sever still standing at their table, then he stammered out his order when Natalie tilted the sole of her heel back and poked at his bulge with the spike of her black heel. As her 'husband' looked down while she prodded him with spike of her heel, in seeing him looking down at his lap and about to bring his hands down from the tabletop, Natalie wanted to see how far she could go by advising "Keep your hands on the table, honey ...............................or I'll take my foot away!" Throughout dinner, Natalie watched her perspiring 'husband' as he panted out the whole time while she ground the sole of her heel down against his thick bulge.

Back up in their room following a nice dinner, Natalie lay back on the bed as she was getting into teasing her 'husband' by way of his obvious case of foot fetish, raising her left leg up high and telling him "Now come here and lick my toes through the opening ............................no touching with your hands ................just your lips and tongue, you naughty boy!" As he stepped forward towards the bed, complying with her instructions by licking at her toes through the open top heel of her left foot, Natalie then nudged his crotch with the sole of her right heel that she had extended from the bed before saying "You may slip the strap off the back of my heel ........................so you can slip your naughty 'thing' inside!" Heel dangling from her toes as her 'husband' unzipped himself, sliding his throbbing cock up between her heel and sole, "Now put both hands down at your sides!" With her 'husband' complying with her instructions, Natalie was amazed at how excited he had gotten as he continued licking at her toes while she rubbed his hardon between her sole and her flapping heel. Faster and faster she rubbed at his boner, heard his loud groan as he mouthed her toes, then she felt his 'thing' spurting out its goodies all over the sole of her right foot.

In the morning for both Saturday and Sunday, Natalie and her 'husband' had breakfast in bed, with him eating out her juicy pussy for his breakfast while he fed her from all that hot vanilla pudding straight out of his swollen balls! A couple of frantic fuck sessions followed 'breakfast' before they made their way arm in arm downstairs for lunch out on the back patio. Following lunch each day, they took a nice stroll about the grounds in search of a private spot, with Natalie finding her amorous and very lusty 'husband' wanting to fuck her outdoors, right out in the open where someone could stumble upon them. Returning to their room after a sweaty outdoor fuck session, they then shared a cool shower before hitting the sheets once again, fucking like rabbits once again ........................................till it was time to go downstairs for dinner on Saturday, when Natalie would grind her foot down on her 'husband's' boner once again! On Sunday, the went at it till it was time for her to depart for home! For Natalie, the amount of cum that had been belched up into her fertile womb that weekend was equivalent to what had inundated her womb for the prior three months total!


Six Weeks Later - The Results:

Upon their return home from the weekend retreat, each of the four young women would remember that it had been a retreat arranged by the church, but in her mind it strictly involved discussions as to how to make a marriage work between a husband and wife. For each young beauty, all that sucking/fucking/her 'husband's' sexual fetishes would be in the deep recesses of her mind, coming back to her at night in a fantasy-like dream! Life for each of them, with her real husband was back to the more stale and usual routine, not getting any 'head' or having the pleasure of spurting his seed up into his beautiful wife. It was only in her dreams did each young beauty recall the romantic weekend when her lusty 'husband' couldn't get enough of her ...............................fucking her brains out time after time till she could barely walk without wobbling! And some six weeks after having attended the weekend retreat, her husband would be in for quite a shock when told that he had apparently had used a faulty condom or not have pulled out in time.

Now just over six weeks post that romantic getaways for the recently married women with her 'husband' from the HOGS very first retreat in entertaining lovely young wives, Father Moore was rather astonished at reading the texts &/or emails coming in from those members of his congregation attending that first retreat. In the final private session with each beauty before her departure from the retreat, he had implanted the hypnotic suggestion deep in the recesses of her mind that only if she began having morning sickness some six weeks from that weekend was she to send him a text or email advising him as such. That she should then delete that particular text or email that she had sent, but to again send him a message once there was confirmation of her pregnancy, of which that message should also be deleted from her phone or computer. The first message had come just over a week ago from Mrs. Erica Gannon, that she had a bout of morning sickness that morning, indicated through a couple of home pregnancy tests, with an appointment made with her gynecologist that next week to make the confirmation. The next day, similar messages came in from both Mrs. Natalie Tilman and Mrs. Alicia Phillips. The following day, Mrs. Allie Sawyer advised that she too had come down with a bout of morning sickness - it appeared that each and everyone of them had gotten knocked up on that fateful weekend - impregnated by a member of the Holy Old Geezers Society!

Days later, with the four members of the HOGS meeting present that afternoon to plan another retreat, Father Moore would make the announcement that their first retreat had met with quite astounding results. Father Moore had expected one, at most two of the young wives, getting knocked up from the unprotected sex during the retreat. 'But all four of them? Jesusssssssss ................................unfucking believable! We're battling a 1,000 ...............................four for four .............................unbelievable!' Father Moore thought as he shook his head in disbelief. The image of Alicia Phillips, whom he had a crush on for quite sometime and her being his very first 'wife' on the initial retreat for the HOGS #2 group, was now knocked up with his baby. Closing his eyes, imaging how unbelievable it had been to strip her naked in the room, her spreading her beautiful legs for him ..............................so he could give her a good fucking .......................and which he did numerous times that fabulous weekend! Each of them would have a complete set of video discs of all the activity that took place in the room when he was the 'husband' of the young beauty he had knocked up - with each Holy Father getting to relive seeing how he would become a real 'father' some nine months later!


End of Story.