Unholy Desires - VI
(m/f, i/r, n/c)
by
Black Demon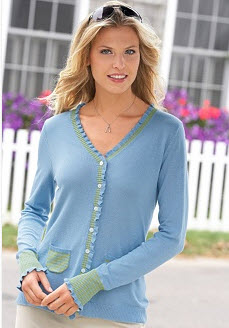 ______________________________________________
Standard Disclaimer!
This is a fictional story intended for Adults only!
______________________________________________
The lovely and naive Cheryl Erickson had no way of knowing what was in store for her the night she showed up for her required premarital counseling session with her church priest, Father Thomas Shanley. She was so grateful that the kindly old priest had obligingly agreed to see her after hours due to her work schedule. The wedding was now fast approaching and there was so much to get organized, plus having to fill her twin sister on the phone of all the details since she would be the maid-of-honor.

Arriving immediately after work, dressed in a silk blouse, skirt and 3" heels, Cheryl followed the pudgy old priest into his office. After exchanging a bit of idle chit chat, the counseling session began as Father Shanley went into the basics of marriage. Then the cagey old coot artfully distracted her with conversation as his eyes devoured her trim sexy young body. The old bastard couldn't stop ogling her trim shapely legs and feeling his old cock stir in his pants.

Father Shanley strategically worked the conversation around to the subject of sex, a topic that he very much enjoyed discussing with his unwitting female parishioners whenever the opportunity allowed. Considering his age, lack of physical attractiveness and his position as Catholic priest, anytime the opportunity presented itself he could and would artfully exploit his unsuspecting female parishioners, especially if that female was the likes of someone as beautiful as Cheryl.

Fidgeting about nervously in her chair, Cheryl trembled as Father Shanley pressed her to confide in him about her sexual experiences, both prior to and including those involving her fiancé. It was quite apparent that she was nervous as the kindly old priest then reassured her of having heard it all before. Then Father Shanley poured her a glass of wine, explaining that a glass of wine often would help those like herself to loosen up and discuss things more freely.
Listening as the fatherly old priest told her that unless she was truthful and forthcoming in her answers, it would not be possible to counsel her effectively and offer his blessings to approve the marriage. Gulping the wine for courage, Cheryl soon finished the entire glass, then managed to provide Father Shanley with a few more intimate details about her sexual involvement than she'd have otherwise provided. Looking up at the ceiling, ashamed to look the kind Father in the eyes, Cheryl had unwittingly provided him a tantalizing view up her skirt.
Although Cheryl was still a virgin, she confessed that her fiancé had tried on several occasions to convince her that the fact they were engaged allowed for them to have sex before their wedding night. Even so, she could not agree to do so although she willingly had compromised by tossing him with her hand. Actually, as it happened, there wasn't much tossing involved. Cheryl confided the fact that by the time she got his pants unzipped and fished out her fiancé's penis, he'd invariably shoot off in her hand. Then she advised that sometimes he'd even shoot off before she could it out of his pants.
The wine on an empty stomach had done its trick as Father Shanley had hoped and prayed. In fact, the young and innocent Cheryl Erickson seemed rather relieved to be opening up and sharing details of her premarital sexual involvement with her fiancé, as well as her concerns about his problem with premature ejaculation. Hearing all of this, Father Shanley's vile and evil mind was racing with lustful and impure thoughts.
Looking forward to her wedding night with both anticipation and trepidation, Cheryl was actually fearful that her husband-to-be might not be able to consummate their marriage if his problem with premature ejaculation went unchecked. She blushed and asked if Father Shanley could help, especially viewing his years of experience in premarital counseling as well as 'having heard it all'.
Father Shanley listened and as the young bride-to-be asked if he might, during his upcoming counseling session with the groom-to-be, broach the topic of premature ejaculation and diplomatically discuss and resolve the problem prior to their wedding night. He then assured her that he'd take care of it. But unbeknownst to the shy young beauty, he had a more immediate agenda in mind.
After quickly considering his options, Father Shanley decided to throw caution to the wind and go for broke. With the young bride-to-be excusing herself to use the restroom, he took the liberty of refilling the young beauty's wine glass. Hands trembling in lustful anticipation, he then fished out his bottle of prescription pain medication from his desk and added it to the wine, ensuring it was dissolved into the drink before Cheryl returned.
Although young beauty politely declined the drink, explaining the first glass of wine had gone straight to her head and she needed a clear head to drive home at the conclusion of the counseling session. Thinking quickly, Father Shanley countered that he needed to hear more about her fiancé's sexual problems if he was to help her as she had requested. As it was obvious that she was uncomfortable discussing such a sensitive subject, he then pointed out how the first glass had helped her overcome her fears of discussing the topic and that another would ease her inhibitions even more.
To seal the deal, the devious priest smiled and reassured her that she was in good hands, and that he'd ensure she wasn't impaired before letting her get behind the wheel to drive home. "If such happens, I'll drive you home in your car and have our custodian follow and bring me back to the church!" he advised. As the young woman downed the drugged drink, Father Shanley kept her distracted with conversation while anxiously counting the moments till the drug kicked in.

Unbeknownst to both the old priest and naive young bride-to-be, George Brown, the church custodian was just completing his rounds and about to leave when he noticed Cheryl Erickson's car in the parking lot. He knew the car on sight, especially having ogled the succulent young beauty when she came to and from church services. Thus, he decided to check and make sure everything was okay before departing, but more so to get a glimpse of the lovely young beauty.
As George approached Father Shanley's office, he saw the door ajar and moved quietly along the hallway wall. Door left ajar upon Cheryl's return from the restroom, George was able to overhear the sexually-explicit conversation between Father Shanley and young bride-to-be. He noted that Father Shanley seemed to be pressing the shy young beauty for intimate, graphic sexual details, something rather unheard of for premarital counseling.
All ears, George heard Cheryl Erickson confess to Father Shanley that it was her hope and dream that she'd be impregnated on her wedding night. He overheard that both she and her husband-to-be wanted that to happen, that was why she was so apprehensive that his problems with premature ejaculation might not only spoil the romance of their first night as man and wife, but delay their starting a family.

George, in spite of his age of 65, felt his cock spring to life in a way it hadn't in years as he eavesdropped on the conversation, inching closer to the door and peeking in on the unsuspecting couple. George noted that Cheryl's voice was beginning to slur and she seemed to be having increased difficulty focusing her thoughts as he fondled his huge black cock though his pants.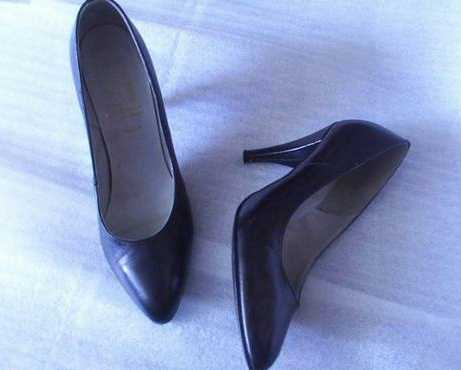 A short time later, George heard the old priest calling out to Cheryl, saw him nudging her and asking if she was okay. But there was no response as the young beauty now sat slumped in the chair. George stopped fondling himself and leaned in for a closer look, shocked and surprised but intensely sexually aroused as he observed the beauty's heels having been removed and scattered upon the floor. He then watched the priest take liberties with the incapacitated young beauty, watching as the portly old holy bastard slid his hands up under the beauty's skirt to caress her soft creamy white thighs.

George excitedly watched as Father Shanley's hands slid out from under the beauty's skirt, caressing her thighs and moving down her trim legs. He watched as the old priest then held the back of the beauty's trim ankles, leaning forward to lick at her tiny pink toes. 'God, damn! Father's got a sexual fetish ………………..a foot fetish!' George chuckled to himself in seeing the old bastard rub his face into the beauty's pink soles. Then the bastard was kissing and mouthing her pretty toes.

It was quite a sight to see occurring within the privacy of Father Shanley's office within the sanctuary of St. Timothy's Church. There was Father Shanley sitting directly across from a beauty and innocent young bride-to-be who was there attending a required pre-marital counseling session, obvious plied with drink and drug as she was out of it. Father Shanley with head back and eyes closed, as if deep in prayer. But with his panting for breath and body shuddering, it was quite apparent that the old priest was more involved in something far more sinister and lurid than in prayer.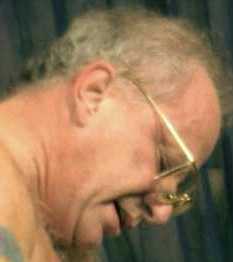 With Cheryl Erickson's high heels scattered in disarray on the floor, feet and ankles hidden from view, George correctly suspected that under Father Shanley's robe, the old bastard was getting himself a footjob. "Arggggggg ………………………..arrgggghhh …………………oh, Goddddddddddddddddddddddddddddd!" Father Shanley wheezed and grunted out his lust. With the good Father having sated his lust, George watched intently as the beauty's sexy feet came back into view from under the black robe. Only now, the pretty pink soles and pedicured toes were covered with some white holy sauce.
Gasping as he shot his load all over her feet, Father Shanley then went about the task of trying to figure out what needed to be done to make sure he covered his tracks. Then he was shaken out of his reverie as he heard the church custodian's voice commenting sarcastically "Pretty feet, huh, Father? Damn, ya's sure as hell tossed a good load on'em!" Turning to see George Brown standing at the doorway pulling a rag out from his back pocket and being tossed to him with "Here, Father …………use this first! I's go and git ya a wet washcloth!"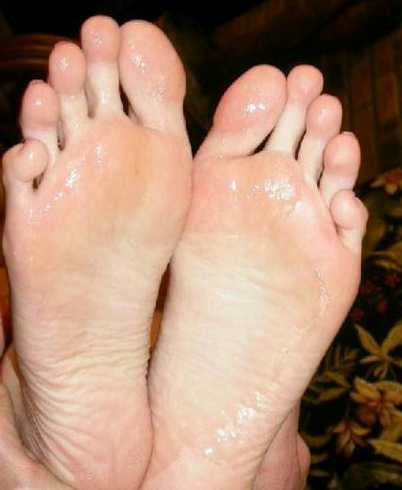 Upon his return with a wet washcloth, Father Shanley was struggling to regain his composure and attempt to explain away the incriminating scene the opportunistic black custodian had just witnessed. George just simply waved Father Shanley off and began to reassure him that there was honor among thieves. "Don't ya worry none, Father! I's always been taken by this little beauty! Can't says I's blame ya none ……………………ya's only human!"

Then, it was quite apparent that Father Shanley was thinking more rationally at this point, now that his sexual lust had been sated. With George unzipping his own pants, he then heard the good Father begin to tell him that the young beauty should be spared any further defilement. George laughed off the priest's plea, telling him to step aside and let a 'real' man show him what to do.

Father Shanley knew that the black custodian had him over a barrel and the cunning old codger knew it too. Thus, he complied and made room for the old custodian. His only hope was that the old codger would be content to satisfy himself short of actual sexual intercourse, informing him "George ………………………Cheryl confided in me tonight that she's still a virgin ……………………………………..that her hope and dream was to become pregnant on her wedding night!"
Although he had hoped to protect the young bride-to-be from further defilement, his own lust began to mount and overrule his better judgment as George Brown advised "Go and fetch the camcorder ………………………let's get it all on film with having a good time with this purty little thing!" As Father Shanley hesitated, he was then advised "Now would ya like me to blow the whistle ………………….tell's everyone in the congregation what I's stumbled upon in yer office tonight?"
Moments later, with Father Shanley busily filming as he dropped his pants and took his turn in feeling up the beauty's soft ivory legs, George pushed up her skirt and began to work her white lacy panties down over her trim hips. Then he heard the priest again caution him "She's a virgin, George! You can't rape her …………………….you can't take her virginity …………………she'll know!"

Panties drawn down her sexy legs and off her now cleaned feet, George unbuttoned her blouse and pushed up her thin lacy bra. For George, it was a dream come true experience, rubbing her pert nipples to hardness. Then, kneeling down on the floor between her trim legs, George stuck his thick tongue out and delved into her virgin fleece, enjoying the sweet taste of her nectar. He wanted the pleasure of claiming the beauty's most cherished prize of all, but he realized that Father Shanley was indeed right about raping her of her virginity.

Rubbing his bloated cockhead up against the virginal slit, George then advised "Don't worry, Father! I's ain't gonna bust her cherry ………………………..just wanna make sure I's git a chance of knocking up this purty little thing ……………………….jist gonna shoot my jizz up in her tight little twat! Ya's heard of the immaculate conception, ain't ya, Father? Well, that's what's gonna happen tonight!"
Father Shanley could not believe the old black custodian, or any man for that matter, could possess such a huge cock. He could only stare in disbelief as the custodian mounted and then leaned a bit into the lovely beauty, slowly working his thick bloated cockhead between her pussylips. Although the good Father made one last plea for compassion, reminding him that the young virgin was not on birth control and that he should pull out in time, the plea fell on deaf ears.
George had every intention of depositing his potent black seed where it would do the most damage. Pushing forward a bit, cockhead and an inch enveloped, George proceeded to saw in and out of the raped beauty. With the raped beauty emitting some juice, oiling the way for him to slide in another inch, George grasped his cock firmly in hand so as not to lose control and ram it up into the unconscious beauty. Four inches now, then he felt it, felt the protective sheath.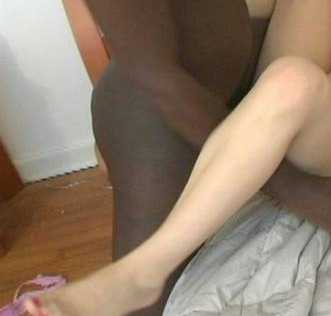 Daring not to thrust any further or harder, it took all of his willpower to merely saw in and out with the available space. "Oh, damn …………………oh, baby ………..ya's gonna be surprised, sweetie ………………………it's gonna be an Immaculate Conception taking place tonight!" he announced. Cockhead up against the beauty's hymen, fist holding cock firmly in hand, George groaned "Ahhhhhhhhhhhhhhhhhhh ………………………..ahhhhhhhhhhhhhhhhh ………………………………ahhhhh, shitttttttttttttttttttttttttttttttttttttttttt!"
With the custodian having zipped himself up and off with the incriminating tape in hand, saying that he had to open up the church as it was the night for choir practice, Father Shanley was left to do the clean up of the mess dripping from the raped beauty's slit onto the floor of his office. Using the wet washcloth that was already slick with cum, he proceeded to clean up the mess.
Never having seen the pink slit of a woman up close before, Father Shanley now had to get a good look. But like the custodian, he wickedly wanted to have a keepsake for later that he could enjoy. Going to the cabinet for a new videotape, he then proceeded to load the camcorder. Camcorder in place and rolling, having intently watched the custodian earlier, Father Shanley then leaned forward to clamp his mouth over her sex and began tonguing her slit.
Cock again rising to the occasion, Father Shanley then got between the beauty's trim legs, figuring that if George could do it this way he'd get off in the young innocent bride-to-be also. 'Immaculate Conception …………………………..I need to assist her just in case it does happen …………………….at least then there'll be a 50-50 chance that it'll really be a white baby! Yes ………………….yes..………………..she'll then have a real Holy Baby!' he thought, a baby actually fathered by the priest of her church. What could be holier than that?
Shuffling up between the beauty's trim sexy legs with cock in hand, Father Shanley fumbled about ineptly due to his inexperience. "Oh, my sweet little beauty, not only have I protected your virginity …………………but you shall have the honor of taking mine! And it's for your own good, my sweet Cheryl …………………….if you do end up with child ………………………it best you have a holy baby!" he whispered as the pressure of his bloated cockhead pushed forward into her mushy slit.
Having cleaned up the mess that the custodian had left him with, Father Shanley had thought he had done a good job. But now, feeling the hot mushy mess he had entered, he now realized just how much cum George Brown's balls had churned out into the virginal beauty's tight little twat. 'My, gosh ……………………….I better go to the church kitchen for that big turkey baster ………………..to suck it all out of her cunny ……….right after I'm doneeeeeeeeeeeeeeeeeeee!' Father Shanley shivered as he ejaculated into the beauty, a young woman whom would soon have her marriage blessed by this very man.
Having slipped out of his office and returning with the large turkey baster, a large plastic tube with a squeeze top rubber ball-like bulb, Father Shanley squeezed the air out of the ball top and inserted the pointed end up into the technically raped beauty. Slowly releasing the pressure on the bulb, his jaw dropped upon seeing the thick semen being sucked into the plastic tube. 'My, God ……………..………..there's so much in her …………..thank goodness I thought of this!' he realized as the raped beauty would surely had found things amiss if all this cream leaked out into the crotch of her panties.
Looking at the lovely beauty slumped fast asleep in the chair, seeing her pretty pink lips, a vile and wicked thought coursed through Father Shanley's evil mind. Holding the tip of the tube up so that the contents would not drip out onto the floor, he then placed it gently upon her bottom lip. A gentle squeeze on the ball top then pushed some of the tasty liquid 'goodies' out of the tip for a taste test. Father Shanley smiled in seeing the tip of the beauty's tongue instinctively lick at the tip of the tube as if looking for the source of the tasty filling.
Smiling upon seeing the young beauty swallow, Father Shanley's sadistic mind began churning further ahead as he thought 'Oh, my sweet little beauty ………........……..how quickly taken to it ………………………yes …………………..suck it …………….suck it all up …………………you must be hungry since you missed dinner!' Squeezing more and more of the slick goodies into the beauty's lapping mouth, Father Shanley chuckled "Yes, lap it up my sweet little beauty ……………........……lap it up! Next time it shall be even better ……………………..I shall feed it directly between your beautiful pink lips!"
Grabbing the wet washcloth, Father Shanley dabbed the bit of cummy overflow from the beauty's soft pink lips. Going into the adjoining room where there was a sink, he then proceeded to rinse out the washcloth as it was saturated with jizz and unable to absorb any more of the sticky fluid. Returning into the office, he then wiped her lips gently, then spread her legs once again to wipe the shiny glaze off her inner thighs and dabbed at her juicy pink slit.
Reaching for the lacy white panties, Father Shanley then lifted a trim ankle to put her foot into it, with the other to soon follow. Gently, he worked the garment up her trim legs and up over her hips into their proper place. Next, he retrieved her right heel and slipped it onto her foot but not before caressing it and recalling the pleasure he had derived in tossing himself over her pink soles and toes. Other heel replaced, he then pulled her bra up to cover her breasts and buttoned her blouse.
Lifting the petite beauty was no trouble at all as he carried her over to the nearby sofa. Obtaining a blanket from the adjoining room, he then opened it up to cover the drugged beauty. "Oh, you're such a sweet little angel!" Father Shanley muttered as he looked at her angelic face. Unable to resist the evil temptation, he reached over to turn her face towards him. Thumb on her chin, he shuffled forward as he unzipped himself once again. "Oh, yesssssssssssssss ..............................yes …………………….ahhhhhhhhhhhhhhh!" he shuddered as his withered cock slipped between her lips and ejaculated the last remaining drops that his balls could churn out, what leftover cum remained dribbled into the beauty's mouth.
With the lovely beauty totally out of it from the drugged wine, Father Shanley decided that the best course of action would be to move her to the sofa and allow her to sleep it off. There was no way to get her up and behind the wheel in her condition. He thought of having George follow them and give him a ride back as initially planned but it was so risky as he did not know if any of the beauty's neighbors would observe and wonder what was taking place.
Getting an alarm clock, Father Shanley set the alarm for 6 a.m. in the morning, figuring that the beauty could then drive the few blocks to her home and then get ready for work. He'd be sure to be up early and enter the office where she slept just when the alarm went off. He'd explain that the custodian had taken off early that evening and thus he then felt it best to let her sleep the night on the sofa. Then he planned on adding "I've given your problem some thought throughout the night and do believe that I can be of help to both you and your fiancé.
Then realizing that the camcorder that he had set atop of his desk was still recording everything, having set it up so he could record himself defiling the young bride-to-be, Father Shanley turned it off and put the incriminating tape into his desk drawer. His only wish was that George had not taken off and stayed to capture everything up close as he had done for the custodian. 'It'd be so fantastic to see it up close …………………….slipping into her vagina ……………………slipping out once I ejaculated in her …………………then to see it all ooze right out of her slit!' he thought.
Tucking the blanket under the dozing beauty, Father Shanley retrieved the tape from his desk to take back to his quarters, wanting to relive the events of that evening. Still, he had to worry about the fact that he had been caught in the act by George Brown. Although the black custodian had given him assurance of his silence, provided that he too could take his pleasure with the young innocent bride-to-be, he was still worried that his secret was known.
'Thank the heavens George could adequately keep control of himself and not destroy her virginity ……………………………there'd be no way to explain away all the bleeding that she'd discover upon awakening ……………….much less explaining away the pain between her beautiful legs due to the loss of her virginity!' Father Shanley thought. 'But what do I do to keep George from ever spilling the beans?' he wondered. 'Well, he knows ………..................…….and there's no way out of it! I definitely need to keep him happy and not cross him in any way!' he surmised.
'How do I keep him happy and working at church to assure his silence? Well, he certainly enjoyed himself with the likes of pretty Cheryl! Would he ……………..would he want to sample her again like tonight ………………....…..like I certainly would? Hmmm, maybe ……………………just maybe …………………….maybe I've found the right solution!' he mused, cock hardening at the thought.
'Where're those books? Hmmm, it's been so long since I had those psychology classes prior to joining the church!' Father Shanley wondered. Having majored in psychology, he recalled how the use of hypnotism was a way in which the subject would be under control, though he had failed miserably when it was his turn to practice on a subject. 'But if I convince young Cheryl that putting her under hypnosis being the ideal way to solve her problem, with one glass of the drug laced wine in her system, it'll make her think she was actually hypnotized!' he figured.
'Yes ……………………….another session like tonight! Then …............…………….she'll be married two weeks later! I'll tell her to give it some time ………………….wait till after the honeymoon …………………..then have another session, preferably when her husband will be away on a business trip!' he thought. 'Yes …………………..I'll then have a chance to fully have sex with her, penetrate her fully! And I'll have George film it close up …………………and do he same when it's his turn!' Father Shanley concluded.
'Well, I've already sinned …………………….…….actually committed a heinous crime …………….…..violated the sacred vows of the church ………………………..so what next?' Father Shanley wondered. What one would expect next from a man of the cloth was far different from what the portly old priest had going through his evil mind, for instead of remorse, Father Shanley's devilish mind was instead contemplating his future conquests from within his own congregation.
His thoughts went back to when Cheryl Erickson had first arrived, the chit-chat they had before getting down to business. Father Shanley had first asked about her family to put the understandably nervous young beauty at ease so she would more readily discuss her problems with him. "And how is Sherri doing?" he had asked of the 23 year-old woman's twin sister who was away at a prestigious college for a graduate degree.
"Oh, Sherri's doing fine! She'll be back next week for the wedding and naturally will be my maid-of-honor!" Cheryl had replied. Then Cheryl had informed him of the fact that they had even contemplated doing a joint wedding ceremony initially, telling him "We're so close and basically did everything together, even the graduate school bit, which I was fortunate to get done a semester earlier than Sherri due to the internship she had to do!" "But we finally realized it wouldn't be fair to the grooms' side and that the weddings be kept very personal to each of us!" she added.
"Yes, you two have always been so inseparable! You two are just a joy to see at church! Well, a joint wedding would certainly have been very interesting ………………….my very first!" Father Shanley had laughingly replied then. Now, the devilish old bastard thought and chuckled 'Yes ………………………yes, you two lovely young beauties have always been so inseparable! So, your beautiful twin sister should not be deprived of also having the identical chance for an Immaculate Conception!'
'But first to immediately clean up the storage room next to my living quarters! That was rather awkward with her sitting in the chair, having to bend my knees in order for me to get into her! The type of chair that a psychiatrist office has would be ideal to conduct future sessions ………………yes, then I can spread the beauty's sexy legs and slide right on up into her! And I had better get a chair with a vinyl type covering, one that won't absorb the escaping fluid!' Father Shanley thought.
'And George is very good at doing small construction projects! Hmmm, perhaps he can even build a hideaway entrance from my quarters since the closets in both rooms are actually back to back! That way, if there are other church functions taking place like choir practice, we won't be observed by anyone going to and fro!' he concluded. 'I'd better have George add in a small sink in the corner ………………..make it convenient to have wet washcloths to clean up the evidence ……………………..especially after seeing just how much of the stuff George's black balls can churn out!' Father Shanley added.
Lying in bed after having changed into his pajamas, Father Shanley was dreaming of the succulent little beauty as she lay soundly asleep in her drugged induced condition. He thought back to when she had arrived at the church and how he managed to touch the young beauty by reaching out to grasp her soft manicured hand on the pretext of admiring her sparkling diamond ring. His cock twitched upon wishing that the beauty's soft pretty hand was not on his fingers but wrapped around his throbbing cock.
Looking at the time, seeing that it was now midnight, Father Shanley's devilish mind told him that the succulent little beauty would be fully out of it for at least another three hours before the potent drug wore off. 'Perhaps I should check on her ……………….just to make sure that she is okay!' he told himself while shucking as his reviving peter. Getting up from the bed, donning his black priestly robe, he then made his way over to the office where the drugged beauty slept.
Slipping into the office quietly and locking the door behind him, Father Shanley moved towards his desk to turn on the lamp, not wanting to take the chance of the bright overhead lighting. Checking on the young beauty, to make sure that she was okay ……………………….right! So why did he bring the camcorder back with him and now was in the process of turning it on. And why did he need to bring along a fresh washcloth?
Touching her left arm, testing to see if she would stir, Father Shanley held her limp arm in his hand. Now holding her limp hand in his, Father Shanley gazed at the sparkle of her diamond engagement ring as it reflected the light off the desk lamp. Edging closer to the bed, he then turned to face the recording camcorder. Wanting to have a keepsake for later viewing, he unzipped himself and pulled his wrinkled old cock out from under his robe.
Previously, he held her manicured fingers gently to gaze upon and compliment the lovely bride-to-be on her beautiful diamond ring. Now the vile priest was admiring the sparkle of the diamond ring as soft beautifully manicured fingers were being wrapped around his throbbing old cock. "Ooooooohhhhh ……………………ooooohhhhhhhh ……………………oooooooooohhhhhhhhhhhhhhh!" Father Shanly moaned in pleasure as he fucked between the soft trim fingers of the drugged beauty.
"Uuuuuuggggg ……………………………..uuuuuuuugggggggg …………………….oh, ahhhhhhhhhhhhhhhhhhhhhhhhhhhh!" Father Shanley groaned loudly as he guided her trim fingers over his cockhead. "Ahmmmmmmmmmmmmmmmm!" he shuddered as the beauty's fingers became webbed together with his hot holy sauce. "Ahhhhhhhhhhh …………………………..ohhhhhhhhhhhh ………………………..oh, my sweet little angel …………………………….that was so gooddddddddddd!" he exclaimed as he kept his dwindling old cock wrapped up in her cummy hand.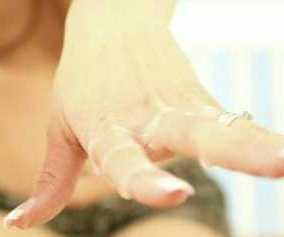 A few minutes later, sticky fingers unwrapped from his now shrunken wiener, Father Shanley held the beauty's hand before the camera screen as he then proceeded to use the wet washcloth that he had brought with him. Holding the now cleaned hand of the beauty in his once again, gazing at her once sparkling diamond ring that was now did not shine due to the cum covering it, then used the washcloth to wipe up the spunk off of it. He then got down onto his knees and between her legs. Pulling her panties down to her thighs so he could get his face between her legs, he placed her left hand on his head so the once again sparkling diamond ring would shine atop of his head as he ate her out.
Early the next morning, Cheryl blinked her eyes as she was awakened by the sound of an alarm clock going off. Opening her eyes, Cheryl was startled at the unfamiliar surroundings about her. She gasped at first, then realized that she was in Father Shanley office at the church. Cheryl found that she was lying upon the sofa in the office and a blanket was covering her fully clothed body. 'Oh, my gosh ………………….the two glasses of wine must have really done me in! 'Thank goodness Father Shanley is a man of the cloth and not an ordinary man who would take advantage of the situation!' she realized.
Standing outside the door to his office for the past five minutes while awaiting to hear the alarm clock go off, Father Shanley then waited another moment before knocking upon the door and calling out loudly "Miss Erickson! Cheryl!" Then unlocking the door and sticking his head in, he called out again "Miss Erickson! Cheryl! Time to get up! It's 6 a.m.!" "Oh, Father ………………………I'm so sorry! I …………………..I'm really not able to handle much alcohol!" came the beauty's response. "Do not worry about it, my child!" he advised her.
Father Shanley then went on to explain that the handyman had an emergency to take care of and thus, instead of trying to get her home he had decided it best for everyone that she sleep there on the sofa. He then advised her of the plans to turn the empty room across the way into one for counseling, a room that would put the members of the congregation more at ease in discussing any problems. Continuing on, Father Shanley then advised the innocent beauty of his psychology background and that he wanted to use the hypnosis technique rather than excessive wine to have a person divulge their true feelings more freely.
To get the young beauty to come again the next week for another session, Father Shanley broached the subject by asking her to help him regain his hypnotic skills by serving as his very first subject. As the innocent beauty readily agreed to serve as his subject, he also advised her that he would prefer that she stay the night that coming week as he was unsure of any after effects of the hypnotic session, though there should be none whatsoever. But, it was just for her safety and that she could advise him of any changes or modifications needed to the new room to be built out for counseling sessions.
As Cheryl walked to her car in the parking lot, she thought 'Father Shanley is so kind and understanding! I'm so lucky to have him for the pre-marital sessions!' She was surprised to see the church's handyman working so early as he was adjusting one of the sprinklers in the lawn area. "Good morning, Miss Cheryl!" the man greeted her with a wide grin on his face. "Good morning, George!" she responded, addressing him by his first name as other members of the congregation did. At first, she thought about explaining her being there so early but decided that she owed him no explanation, after all it was strictly church related and quite personal.
George Brown had never gone to work at the church this early on a weekday, but this was an occasion that was worth every second of it. Having an eye peeled on the office door after seeing Father Shanley enter, George waited for the lovely beauty to appear as he purposely tinkered with a sprinkler near the parking lot to assure that she would be headed his way. From the corner of his eye, he observed her trim ivory legs as her high heels clicked upon the cement walkway. 'Yes ………………..such soft sexy white legs!' George muttered as he licked his lips, recalling just how soft and smooth her creamy skin was when he held them the night before.
'Ah, yes ……………………..Miss Cheryl, yer a purty little angel!' George thought as he watched her open the car door and step into the vehicle. As the car started up and the beauty reversed, George chuckled 'Yer the perfect little angel …………………….so innocent and beautiful ………………………….one who surely's entitled to having the honor of an Immaculate Conception being bestowed upon her!' he chuckled. 'Damn, it sure as hell was tough holding back from busting her precious little cherry! But's it was fuck'n sweet in feeling her cherry and cumm'n right up against it! God ……………..I's hope I's knocked her up!' he excited thought.
Reminiscing of the hot flick he had viewed upon getting home, George chuckled 'Father Shanley sure is good and steady with that camcorder! God, he must have really enjoyed watching me get my cock into her tight little twat ……………………..he got down to the perfect angle where the camera got me getting into her all while her face is still visible in the frame! There be no mistaken the fact that it's her up on the screen gitting a big black cock up in her cunny! And jezz, with me cumming right up against her cherry, it was oozing right back outta her twat like a fuck'n sieve!'
'Hmmm, wonder what that little bitch would do if shown a preview of that hot little tape? Damn, bet that sweet little bitch would give anything to not have that tape gitting around ………………………………… maybe even willingly spread her sexy legs fer me ………………………hell, it'd be even better if she's unwilling but forced to spread'em fer me …………………………yeah, once she sees the tape, the little bitch will never report me raping her, heh, heh! ' he chuckled.

End of Story