Father Ambrose enjoying his 1st conquest - the lovely Mrs. Casey Thornton
"Tongue the Good Father's holy cock, my dear! Wiggle that tip of that talented tongue up in his pisshole!" the pretty young wife was told and did comply, then reached up as the Grand Master advised her "Now, once you have a man's cock in your mouth, reach on up and take Father's holy balls into the palm of your pretty hand ...............................roll the old boy's nuts ........................play with'em!" Moments later, with the young innocent wife stripped totally naked and up on the bed, Father Ambrose got up onto it as he caressed the tender beauty and got himself into position. Ready for the fun and game to begin, he nodded to the Grand Master to let him know that he was ready to go, and with that the Grand Master chanted out a few magic words into the young beauty's ear. He watched intently as the young wife blinked her eyes to wondered just where she was at that moment, and soon she'd find herself totally naked as he sated his foot fetish with her pretty toes in his mouth. "No .........................no ...........................stop ......................stop ...................how did I get this way? Where's my clothing .............................where's my clothes?' she had cried out in desperation as he fitted his swollen unholy cock between her pink folds. Father Ambrose recalled the look of sheer fright on the young beauty's face, at which time he thrust forward with all of his might, making her shriek out "Eiiiieeeeeeeeeeeeeeeeeeeeeeeeeeeeeeeee ......................................nooooooooo .............................noooooooooooooo ................................stop ..............................stoppppppppppp!" Casey whimpered and sobbed out as the unholy bastard was raping her, splitting her in two with his thick fleshy manhood. "Noooooooooooooooooo .......................................noooooooooooooooooo ........................................nooooooooooooooooooo!"

For Father Ambrose, hearing the beautiful wife's pleas and cries were just music to his ears, loving her sobbing as he thrust his holy cock even deeper into her clasping vagina. The beauty's sobs only made the old boy even more horny, causing him to thrust his boner deeper into while relishing her pretty toes to sate his foot fetish. "Father ...........................please ..........................please stop ..............................this is rape ...........................this is rape!" he heard the beauty's whimpering pleas below him, but there was no way hell that he would or could stop at this moment, not the way her tight cunny was milking at his horny boner. As the petite beauty began to trash about, trying to kick at him with her left leg, Father Ambrose grasped her left ankle to keep her still and from getting away from him. Bring her left foot to him, rubbing is face in the soft pink sole, Father Ambrose enjoyed the moment was sucking the pretty toes in his mouth was raping the sobbing young beauty. "Hmmmmmmm ...............................mmmmmmmmmm .................................mmmmmmmmmmmmm!" he groaned out, sliding slowly in and out of the gripping tightness, hoping and praying with all his might that he wouldn't go and pop his holy fluid any time soon. What a dream come true this was for the old boy, after having to follow the rule of abstinence in order to fulfill his vow of celibacy some forty years, he was now sating both his foot and rape fetishes at the very same time. As she fought desperately in trying to push him off her petite body, he then thrust forward to bury his bone up to the hilt, then proceeded to empty his vile lust into the beauty's fertile womb and filled her with his unholy seed.

In knowing Father Shanley quite well over the years, he knew full well of the old boy's secrets from taking his confessions to absolve him of his sins and visa versa, and knew for sure that the horny old bastard could be counted in for sure. 'Hell, the old boy was the one put my name in as a candidate to join the 'Circle' in the first place, telling me that he himself had joined earlier after getting the invite to attend one of those retreats. As it turned out, he had learned that Father Shanley had a very similar foot fetish like him, that he had disclosed his sin in confessional booth at a church in Burlington as he was all torn up inside as to sinning ways. From what had been relayed to him, Father Ambrose had learned that his holy friend was conducting a premarital session when he had given the young beauty named Ms. C
heryl Erickson (see: Unholy Desires #7) a glass of doctored wine, and then he had taken advantage of the young beauty after she had passed on out. Having learned before hand that she was still a virgin, sexual intercourse had been ruled out, with Father Shanley then getting his jollies off by sating his foot fetish. From what Father Ambrose recalled along with pulling up the beauty's picture on the internet, Father Shanley had peeled off the navy blue heels that the beauty had been wearing, the old boy had then pulled his jutting pud out from his holy robe and masturbated onto her soft pink soles .......................ending up spurting all over her pretty toes and soles!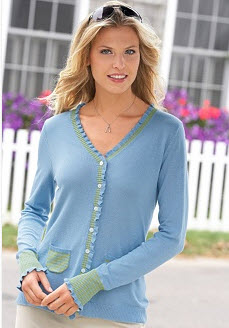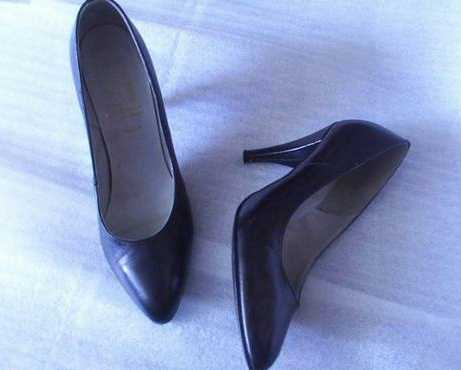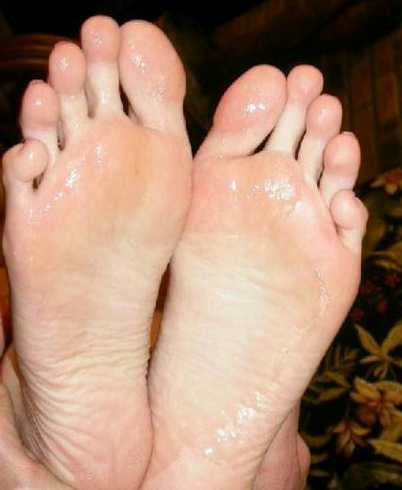 Ms. Cheryl Erickson, her navy blue heels, and Father Shanley's sating his lust.
Father Shanley was indeed very happy to get the call from Father Ambrose, eager to meet up with his holy buddy, to hear about his week long retreat at the monastery and to hear of his proposed plan for them to create something similar in the nearby area. His first sortie was accomplished by giving the young bride-to-be a glass of wine to relax her, but the drug laced drink was intended on make her pass on out, at which time he planned on carrying out his sinful ways. After she had returned from her honeymoon, another drugging had been done during a so-called post marital session, at which time the unholy bastard raped the blond beauty. Later, after having been invited to attend the Circle of Holy Ones retreat and seeing how effective hypnotic sessions could be, Father Stanley had the church pay for him to attend classes so he could become proficient on the use of hypnotism, supposedly to be used in sessions to assist members of his congregation. But in becoming an expert in the art of hypnotism, Father Shanley used his skills to take advantage of beautiful women in his congregation, saying that hypnotic suggestions would assist them in helping to resolve their problems whether marital or in difficult family situations. Taking the idea of gathering three or four to start the group if all were in the same geographical area, Father Shanley knew of one for sure to join in as that had been his referral into the 'Circle' and very possible his referral might also be recruited into their unholy group of lechers.
As Father Moore's St. Timothy's Church out in Burlington was the center-most location for the four holy men, a meeting was set up there for them to go over as to the how and where the retreat would be established and how frequently they'd be setting up the retreats for their enjoyment. At the age of 72, Father Moore had been taking advantage of the benefits provided by the holy robe that he wore for the past eight years or so, all at the expense of the congregation that he was supposed to help and assist. Becoming a member of he Circle of Holy Ones Monastery eight years ago had made him see the light, that for forty years plus 'it was better to give than to receive', but now the opposite was so much better! He had been the one to hear Father Shanley's sin in the confessional booth at his church, then had taken the initiative to refer the horny father to 'Circle of Holy Ones' and learned that the old boy had really enjoyed himself as he had joined the 'Circle' immediately after the retreat. After getting the call from Father Shanley telling him of the idea that Father Ambrose had come up with, along with the invitation to joining the group being created, he had only wished that he had come up with that idea years ago. In the last nine years, he too had seen the benefits to be gained in learning the art of hypnotism, got to learn from the best and was now deemed an 'expert' in the craft. 'Hmmm, as this will be our first meeting as a group ............................got to make it a memorable one for all of us old boys ..........................maybe dream up a name for us, like maybe like the 'Old Holy Boys Club'!
With each one needing to get daily things done around his respective parish, the meeting was set up at one o'clock in the afternoon at St. Timothy's, of which Father Ambrose would take the lead since he was the one to come up with the idea. The fourth member of the group was 78 year old Father Flannigan of St. Joseph's in Glendale, the horny old holy boy who had initiated Father Moore into the 'Circle'. With all of them knowing that each of them had something very much in common ..........................lust for a beautiful woman ........................they were able to get down into the nitty gritty as to each one's idea for the group. Each figured that he could get away for a two day period, like a weekend off for the normal person, using their deacons to step in and help out a bit more. A two day retreat would be ideal, then they could meet up each and every week, with one handling the coordination for one week of the month. As to site location, Father Shanley advised that a parishioner had recently passed away and left all his assets to the church, which contained a beautifully maintained and staffed manor and ranch out in the countryside that was roughly a two hour drive from St. Timothy's and perfectly situated for all of them. The ranch house manor had an immaculate Spanish interior design and the was romantically lit outside with tiny lights strung all about, with all being impressed with the picture of it being passed around. It was decided that whoever was in charge of that week's retreat would handle all the details, selection of the guests as well as the transportation to and from.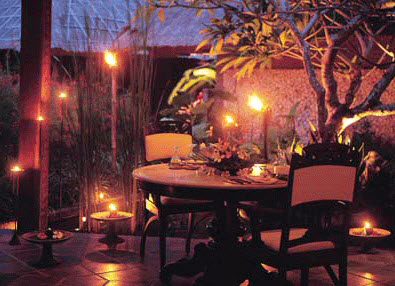 A small portion of the outdoor patio area
The regular caretakers would not be working on those days for days of a retreat, with an out of town outfit being hired for the two days, providing all the necessary meals and housekeeping. It would be made known that the ranch house would be rented out to various groups or couples, thereby eliminating any thought of some suspicious hanky panky going on at the premises. With most of the needed details covered, Father Shanley then warned of the potential problem that one could encounter when selecting a candidate for the retreat, relaying the problem that he had encountered that very first indiscretion. "My only suggestion in picking a candidate for the special two day retreat is to make sure she's not a virgin, which forced me to go to 'Plan B' that first time! It wouldn't be good for her to go back home with her cherry popped by one of us!" Father Shanley advised, getting a lot of chuckles from his holy buddies when they learned the holy father had creamed all over the young bride-to-be's beautiful feet to sate his foot fetish. As it was now nearing 5:30 p.m., Father Moore then stepped forward to advise that "As I suspected that our little meeting would go on for hours, I purposely did not cancel my last scheduled meeting for the day! There's white wine in the refrigerator along with chips up in the cupboards! I've also ordered pizzas to be delivered here at seven! As I'm going to meet my 5:30 appointment now ....................lovely 29 year old Mrs. Kimberly Walsh, who's been married two years, is depressed over losing both her parents last year and currently feeling neglected by her husband due to his job! She came to me all stressed out with her problem last week, the day after I got called on this new group being formed, I hypnotized her to calm her down and in that way she wouldn't hold back any details that might ordinarily embarrass her! Learning that her husband would be out of town this weekend, I scheduled a follow-up appointment for tonight, where she's to have told her husband to text her if anything as she'd be out with some girlfriends! In that session last week, the young beauty revealed that she wanted to start a family but her husband just doesn't give her the loving that she needs and on top of that her louse of a husband has a low sperm count!"

"I know Father Shanley has been working on perfecting his hypnotic craft and you've all witnessed how effective it can be from your visits to the monastery, but it's something that we all need to get down to perfection, and I have to keep working on it even with an 'expert' rating! So here's the plan for when she arrives for her appointment, you horny toads will stay in here and watch the video feed from the monitor, and when I get her under the spell I'll wave you in! You can then see some techniques that has proven to be quite effective, getting her to do things that would normally she'd never do when in her right mind ..................like taking off all her clothes for us! And of course, my holy friends ...........................I've got first dibs in getting this beautiful bitch down on her knees so she can learn how to suck cock .........................then you boys line up to have her sweet pink lips sucking on you! But don't go and pop on off as we've got do our job in taking care of this pretty wife's needs! It's gonna up to us holy bastards to give her the lov'n she's needing and to make sure she's ....................'knocked up' by the time she leaves here! Oh, in that session last week, I got her to divulge that this is her most dangerous time of the month .............................so we ain't gotta have to pray for an immaculate conception to take place here tonight!" Father Moore chuckled. "I'm gonna give the pretty little lady a small glass of wine to loosen her up some! And when once I've got her fully under the spell, that second glass of wine will have something a little special in it .........................and she'll be climbing the walls to get to heaven by the end of the night! I believe Father Ambrose has earned the honor of being the first man other than her hubby to fuck this pretty little morsel!" he added.

Hidden away in their separate room, the three horny priests watched the monitor showing the arrival of the beautiful Mrs. Kimberly Walsh dressed in a long sleeve white blouse with blue print, navy blue slacks and matching heels. They watched as Father Moore greeted the young beauty and indicated for her to have a seat so they could talk, then was handing her a small glass of white wine "Just a bit to help you relax, Kimberley! Now tell me, do you recall the details of what I outlined as to what today's session would entail?" "Yes, Father!" the beauty replied as she sipped on her wine. "So, did Tom make it out on his business trip and still getting back late Sunday?" Father Moore inquired. "Yes!" came her reply. "Just as a refresher of what I explained last week, your situation requires much holy prayer tonight, something quite special and thus I've invited three of my colleagues from nearby churches to help pray for you! It will be a night of concentrated effort in praying for you .......................that you will soon be impregnated .....................and you will give birth to a cute and healthy little baby!" "Now put your hands in mine, my child .................close your eyes and let us pray together!" Father Moore was heard telling his subject. But it soon became apparent that such was a ruse for Father Moore to extend the hypnotic suggestion that had been implanted the prior week, then they watched as Father Moore went to obtain another glass, empty a vial into the glass before filling it with wine. "Here, my dear, drink this and you'll feel much more relaxed!" she was told, and soon she was being put deeper into a hypnotic trance.

"My holy friends and I will do whatever it takes to make your wish come true ........................even to go beyond prayer to help you, my dear, sacrificing ourselves by even sinning for you ....................breaking our vows of celibacy .........................to have sex with you ..........................to give you our holy seed in order to impregnate you! What you shall remember in your conscious mind from here, my dear ....................is getting to meet my holy colleagues and that we prayed together the entire evening! That we held hands together and prayed ....................but that is all your conscious mind shall remember! All else that takes place here during this session shall remain in your subconscious ....................only to played back in your mind when you are fast asleep or what will seem like a dream from being in fantasy land ...............that you will conclude that such was just a naughty dream that you were having!" they heard Father Moore tell the innocent young wife. The three holy men watched intently as their colleague used his hypnotic skills in getting the young beauty to answer the most embarrassing questions: Q: 'Do you like sucking cock, Mrs. Walsh?' Ans: 'I .....I don't know!"; Q: 'You've never had a cock between your beautiful pink lips before?' Ans: 'No!'; Q: 'Hasn't your husband put his penis into your mouth?' Ans: 'No! He tried to make me suck on his 'thing' several times but I just couldn't get myself to do it!' Then they heard their holy friend begin to implant a rather preposterous notion into the naive beauty's mind, telling her that "There's been talk and I believe even a study that men with your husband's condition of having a low sperm count could potentially have it rectified some by added stimulation just before having sex .......................like that of oral sex ...........................you mouthing and sucking on his penis to give him that added stimulation as more semen means more sperm available to to do the trick and knock you up! You'll always wonder where you heard that from and wonder if it is in fact true, and it'll be something you will make sure you do as you believe that you'll get impregnated by doing so!"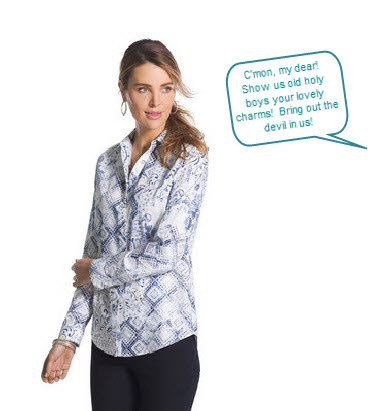 Mrs. Kimberly Walsh enticing the holy men with a striptease!
With Father Moore looking up towards the camcorder and waving for them to come into the room with them, the three men made their way over towards the door and entered to be introduced to the lovely young wife. Once introductions were made by Father Moore, with Kimberly learning where each of the holy men had come from to assist her with her problem, she was told by her pastor that "As we're all here to help pray for you, do whatever it takes to impregnate you, you should know that most men over 60 has the very same problem as your husband! In fact, men at out age often have a hard time getting things to work, if you know what I mean .........................or more bluntly put, getting a hardon! But the secret remedy that I told you will certainly do the trick in both situations!" Reaching out to take Kimberly by the elbow after grabbing a toss pillow, Father Moore then guided her over to the center of the room, tossing the pillow to the floor and guiding her to kneel upon it. With the mesmerized beauty frozen to the spot and not knowing what to do, Father Moore blatantly opened up the zipper to his black trousers as his cohorts looked on, then pulled out his semi-rigid pud that began to stiffen and harden just inches away from those succulent pink lips. "Here's what you do, sweetie ...........................first, you put your hands up here on my hips ............................now lean forward, part your lips and extend the tip of your tongue out! That's it ........................now lick the head .....................ahhhhh ......................that's it ...............now tease my pisshole! Oh, Mrs. Walsh, you're a natural ............................now suck on it ......................slowly bob your head up and down! Oh, sweet Jesus ..........................ohhhhhhhhhhh ............................just a couple more times ........................then pull back slowly and off before I pop off in your mouth!" she was instructed.

Cock stiff as a rock, glistening from the beauty having taking it in her warm wet mouth, Father Moore then grabbed her wrists so he could step away as any more of the fabulous sucking would have him popping his load right then and there. Father Ambrose was up next, deserving to be next in line as he had come up with the fabulous idea, then had to grit his teeth and steel himself to keep from popping off after that half minute of his bone sucked by the beautiful young woman. In one's viewing of the naive wife taking the first cock into her mouth compared to her second, her way in which she now avidly licked and sucked away had to be attributed to the hypnotic suggestions she had received as well as the potent aphrodisiac now coursing through her petite body. Father Shanley was up next, followed by Father Flannigan, with each of them huffing and puffing after being treated to having his cock sucked some till just before losing it all. Then Father Moore was helping the beauty up to her feet and guiding her to the side of the room where there was a small stage, then told the beautiful young wife "C'mon, my dear! Show us old holy boys your lovely charms! Bring out the devil in us!" To give her encouragement the holy men began to applaud and cheer, like they were high school boys, with several hooting out: "Nice and slow, sweetie! Give us a nice sexy striptease!"; "Lemme see them titties ya hiding, Mrs. Walsh!"; "C'mon, sweetie ..........get that blouse off!" Blouse unbuttoned and stripped off her body, the naive beauty merely stood there waiting in her lacy white bra, slacks and heels as if waiting for more instructions.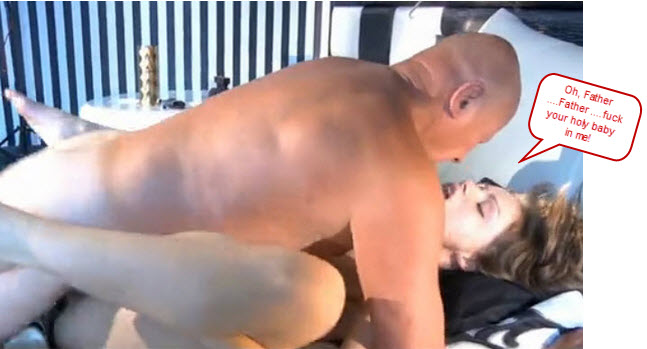 Father Ambrose getting to enjoy the charms of the lovely Mrs. Walsh.
"Just do it, sweetie! Just use your imagination as to what would please a man most, Mrs. Walsh! Show us what you think would turn on an old horny toad - use that sexy bod of yours to entice us! And that horny toad who gets it up first will have the pleasure of getting up between those long sexy legs of yours!" was the advice given to her by Father Moore. Blouse removed, having stepped out of her heels and then her navy blue slacks, the lovely Mrs. Walsh posed for the holy men in her lacy bra and matching panties. A moment later, the horny Father Ambrose was rock hard and up to help the young wife remove her lacy undergarments. Led to the nearby bed by horny Father Ambrose, the lovely Mrs. Walsh slid onto the bed while tugging on Father Ambrose's thick cock and pulling him into bed with her. The other three holy boys watched in awe as the petite manicured fingers guided Father Ambrose's bloated cockhead to her pink slit, watched as she guided it up and down before the cudgel began disappearing. "Oh, God, yesssssssssss .....................................fuck me, Father ................................fuck me with your holy cock!" the young wife panted out as Father Ambrose gave her a good fucking, one that the onlookers hoped to match soon after he emptied his holy seed up in her fertile womb.


St. John's Church in the town of Appleton had a rather large congregation, with three services conducted by Father Ambrose every Sunday, it being the central gathering place for the members of the congregation with several conference rooms available for gatherings.
With there being a lot of interaction among church members, everyone knowing of or at least having met one another, there were several groups set up to help members in various situations.

Such groups included that of a Fellowship Group for the Elderly, several teenage groups, and men and women's groups. Most interesting to Father Ambrose was the group for recently married women to discuss the joys as well as the problems encountered in the early years of marriage. In his youthful days and before entering the priesthood, Father Ambrose had always been fascinated by electronics, and used his skills in doing some rewiring of church facilities if there were no skilled church volunteers available to do the work. Through the internet, he was able to learn a lot of what new electronic gadgets had been developed, and was quite intrigued on the products that were being advertised in the catalog of the new 'Spy Guy' outlet that had several stores in the region. Having personally done the wiring during his spare time, the devious pastor could eavesdrop into their meetings from the comfort of his office, looking into the room where they met from three different angles at once as well as to hear everything that was being said.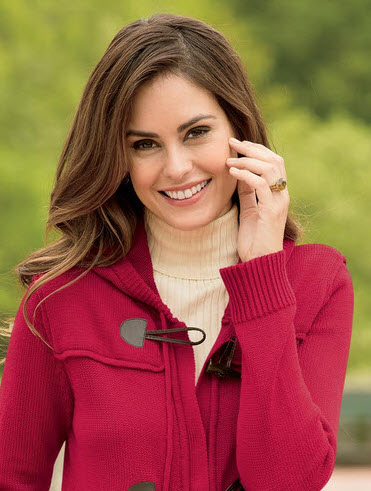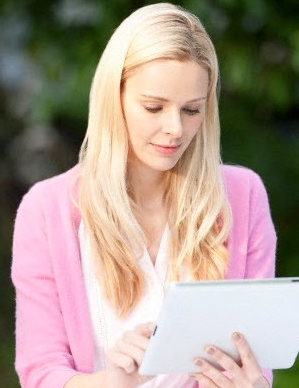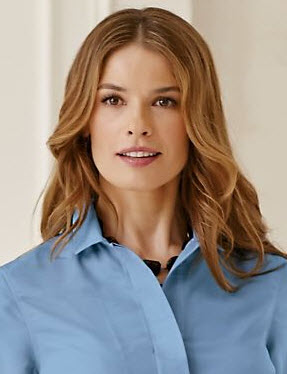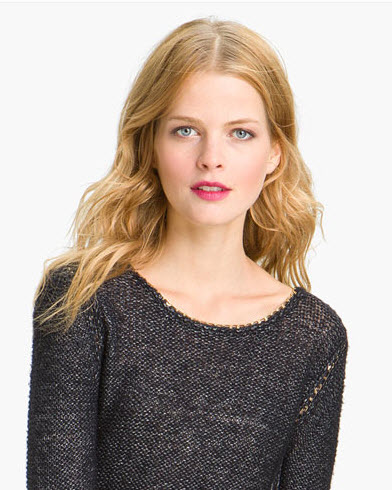 L to R: Mrs. Lacy Sherman; Mrs. Jenny Metcalf; Mrs. Taryn McKenzie; and Mrs. Karrie Cox


'Hmmm, in listening in on those meetings of women recently married up to the five year mark, the biggest problem most expressed was that it seemed as if the romance had disappeared with their respective husbands now too occupied with work or some other thing! Many had described it as if the spark had gone out of the marriage, to which all or most in the room totally agreed with! That would be a nice theme for that two day retreat ......................... back to dating once again ............................maybe pretending that she's single once .........................or fantasizing that she's being naughty and stepping out on her husband ...................gets to date a handsome young stud ........................dream of and being naughty with that handsome hunk ...................letting him seduce her into bed! Yes, perfect theme for that first retreat I'm setting up! With Father Moore the expert in the art of hypnotism, I'll give him a call tomorrow to find out what can and cannot be done, but what he indicated he just needs enough time to get the subject willing to obey all his commands!' Father Ambrose thought out. As there were up to three dozen women making those meetings from time to time, he had to narrow it down to four for this first retreat! In fast forwarding the recorded tape of last meeting to the next speed, just to get a glimpse of who had attended, he would need to figure out a way to make that decision ..................but such was done by the twitch of his cock that would make each selection!

Contacting Father Moore by phone, Father Ambrose told him of the proposed setup needed for the outside patio of the ranch house, telling him that lighting should be dim as if in
a romantic restaurant setting

with four privately set tables for two be spaciously set out.
"Father Moore, c
an a hypnotic suggestion be made to all four at one time or do you need to do it individually? What do you suggest?" he asked. "Well, it's best to first prep each subject first to get her receptive to any hypnotic suggestion! If I have some time with each one first, get her under the spell, then have all four together where they'll each receive the same hypnotic suggestion and respond in the same manner to that suggestion! That suggestion could be quite broad, making her receptive to dating some handsome hunk, while leaving the circumstances up to her imagination as to what would turn her on most ..............some might just find the fantasy of cheating with another man quite exciting!" came the response from Father Moore. "Next question, Father,

can you make a subject see the image of someone else each time she sees a person, like if she looks at the likes of a 70 year old geezer like me but instead sees a handsome 30 year old hunk?'' Father Ambrose asked. "Oh, I see where you're coming from .....................yeah, no problem, easily done when I have them in one room with a slide show of what each be seeing instead of you! You get me the picture of a young stud and I can get those young beauties to see the stud each time they look at you!" came the reply. "Good, I'll send you pictures of four such handsome young studs and have each of us send you a pic of ourselves so you can have it set up, I'll leave it to you as to assigning which pic goes to each of us!" Father Ambrose advised.

Looking at the outline he had created for the two day retreat, from Monday afternoon to Wednesday afternoon, it would begin with a comfortable shuttle picking the women up in the church parking lot at noon and transporting them out to the ranch out in the countryside. Once they were shown to their rooms and given a tour of the premises, each would be called down for a brief private meeting with Father Moore. Then an actual book author who had been a well-recognized marriage counselor from the nearby town would be giving the women a brief lecture of his findings as well as giving each a copy of his book. A round table meeting of the women and the author to follow, of which they will retain in their minds, thinking that it lasted far longer that it actually did, not retaining the group meeting they had with Father Moore giving them hypnotic suggestions as he presented the slide show to them. The women would be told that those four handsome young studs would coming to the retreat that night, then each was told who her dinner date would be that night. Then each the women would go to their respective rooms and prepare for dinner date, putting on one of the nice dresses she had packed along with heels, making herself looking sexy to impress her handsome young stud that would be calling on her.


L to R - images of how the women would view the holy men upon seeing them:
Father
(Tim) Flannigan

; Father
(
Matthew) Moore
; Father
(Thomas) Shanley

and Father (
Peter) Ambrose
In the group session with Father Moore, once the lecturer had departed, he would then bring the women back into to where their minds would accept more of his hypnotic suggestions. Following the outline of Father Ambrose who had masterminded this retreat, he first flashed up a current picture of each unholy bastard, used the pastors' actual first names, then flashed up a picture of a handsome young stud and that would be whom they'd be seeing instead of the old horny bastard. Through his hypnotic suggestions, each of the women would believe she was dreaming and living in fantasy land, each dreaming about about going on four dates soon ...........with each date being with one of the four handsome studs whose pictures had just been displayed on the screen. "Ladies, you will be on a whirlwind of a retreat, for each of you will be on four different dates in this two day period! You will be having dinner dates with two of the men pictured and picnic dates with the other two!" Father Moore implanted into their minds, making it all seem like fantasy land and just a dream, and that's how it'd all be upon their return home ................a nice fantasy! Also implanted into their minds was that "Because this is all just a dream, like you're in fantasy land, you'll want to do things that are tantalizing and naughty, things that you would never do in reality!"
Later that afternoon as the gals waited in the living room, all were excited to be meeting their blind dates, each feeling like they hadn't ever been on a date for quite some time. Comparing notes with one another: Lacy advised that she her date was Peter Ambrose; Jenny Kendrick advised that she'd be dining with her date Tim Flannigan; Taryn Whitman would be dining with handsome Thomas Shanley; and Karrie Douglas Cox was awaiting for Matthew Moore to come for her. Like back in their respective college days and each being in a sorority, they were giddy and making naughty comments to one another, like Jenny asking Lacy "Are you going to invite that handsome stud you're dating tonight back into your room for a nightcap?" And with Lacy naughtily retorted with "There's nothing to drink up in my room .........................unless he gets me so excited that I'm all wet ............................if that's the kind of drink he wants, then I might just invite him in for a nightcap!" More girl talk, naughty teasing of one another, it was if they were back in college and waiting for their dates to show up.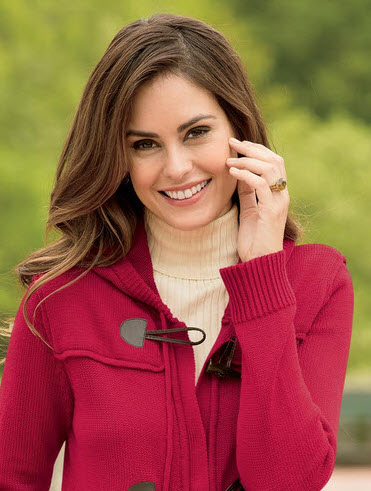 Mrs. Lacy (Monroe) Sherman (28), interior designer, married to husband Tom for two years with no children.

Lacy was excited to be going out on a blind date, to meet the handsome young Peter Ambrose, recalling the picture of the 29 year old in navy blue dress shirt tie and coat ......................unable to realize or recognize her 'date' being that of Father Ambrose, the holy priest of the congregation to which she belonged. Showering first to freshen up, Lacy combed her hair wondering 'I wonder what it'd be like to not be so prim and proper for a change? What would he think of me ..................has any girl done that for him ................is he hoping I will ....................does all guys hope for it ....................a girl putting out for him on the very first date?' Putting on a nice pick dress with white heels, she decided to bring along a light white sweater in case it got chilly as they'd be dining outdoors that evening. But before having slipped on her pink dress, Lacy had donned a pair of lacy pink panties and a matching bra, thinking that her date would certainly find them sexy on her and get him excited when he got her down to her undergarments. Checking the mirror to see that everything was in place, Lacy then rushed on down to see her girlfriends from church as all were waiting for their dates to arrive.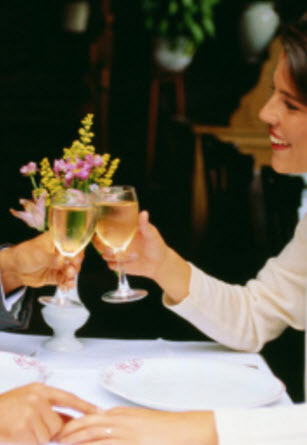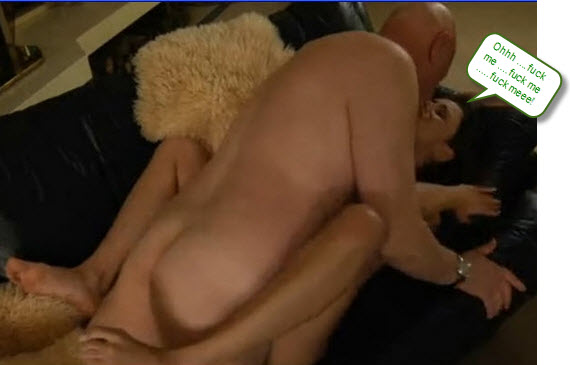 Lacy dining with Peter Ambrose, her date for the evening, then after being escorted up to her room


For Lacy, going out on a first date with a handsome young guy, had her so damned excited that she had to rub her thighs together as her slit began to get slick. And that nasty girl talk really had her creaming in her panties. As all their dates arrived at the same time and entered one by one, Lacy immediately recognized her handsome date and stepped up to introduce herself to him. "Shall we see if our table is ready?" he asked her as her date extended his arm to escort her in. 'What a gentleman he is! And so handsome!' Lacy thought as she slipped her hand into his extended arm. As their table was ready, the hostess escorted them to their table, and soon their order of white wine for each of them was being served. Soon a fabulous dinner was being served, along with more wine, and soon their fingers were touching and playing till they were holding hands on the table. In their conversation, a playback of what had occurred some seven years earlier, Lacy advised that she had majored in interior design in college and had just accepted a job at Knight's Interior Design. She listened as her date told her of his boyhood dream of becoming a pilot and flying for a living, to which she was led was her date's current occupation, not that of a man who had been in the priesthood for some fifty plus years.

Lacy swooned as she gazed up into the handsome face of her date as they danced together, a dance that had started out initially with her date extending his left arm out and his right hand on the back of her waist, ending that first dance with her head resting on his broad chest and both of his hands at the back of her waist. Pulled up even closer to the handsome hunk as the second dance commenced, Lacy wanted to be naughty and rubbed herself up against him as the danced, then she swore that she could feel something pushing up against her below her belly button. Rubbing herself against it, she felt certain it was actually throbbing up against her, causing Lacy to wonder 'How big is his 'thing'?' By the end of the second dance, the hands at the back of her waist had slipped on down and now each hand was cupping an asscheek, with Lacy shivering as those large hands squeezed her ass. Wondering what her friends would say or think of her in allowing her date to be naughty like this, Lacy looked about the room and found that she had nothing to worry about as the three others were just too occupied themselves. After a few more dances, with the last ending with Lacy and her handsome date kissing intimately on the dance floor, they then took the new glass of wine that had been set on the table for each of them up to her room for a nightcap.

Upon rising as the sun came up, Lacy thought 'Gosh, it all seemed so real! Wow, that's a dream I could have each and every night, that's for sure!' That dream was of her being single and available again, 21 years of age, but only far more flirtatious and naughty! Lacy chuckled to herself as she tried to piece together her recent dream of having a handsome stud come to take her out to dinner, being naughty with him on the dance floor, and then she had put out for him on their very first date together! 'Wow, what a dream!' Lacy told herself once again, for the things taking place in her dream were totally against her beliefs or surely not her normal behavior in real life. Lacy shook her head as to what her dream had allowed her to do: Getting so intimately involved on their first date; inviting him into her room; and then putting out for him on their very first date; allowing him to have sex with her without any protection - not once but three times during the night, even begging "Ohhh ........fuck me ........fuck me ........fuck meeeeeee!"; not only allowing him to call her a 'bitch' but getting excited about it; enjoy hearing him yell out 'I'm gonna knock you up, you little bitch!'; and of her wrapping her legs around his ass while panting out 'Do it! Do it, stud! Make me your bitch! Shoot it .........................knock me up with your little bastard baby!' Then she thought 'My gosh, what a wild wet dream I had last night .......................I'm all sopping wet down there .....................I'd better go and take a cold shower before meeting the girls for breakfast!'

Meeting the girls downstairs for breakfast, with each thinking that they had dined together the night before and then chatting about married life, no one mentioned about having that naughty dream that seemed so real to her. In looking at the time after having breakfast and making girl talk over another cup of coffee, one of the gals mentioned that "We probably should make our way over to the meeting room as the speaker is scheduled in about fifteen minutes! Reading the short synopsis on the retreat's outline, this speaker has a PhD in which she did a thesis on 'The problems encountered in getting a couple into marriage counseling!' as it covers what the willing participant should and should not do in getting the spouse to readily join in on the counseling sessions! It says here on the agenda that each of us will be given an assignment, where each of us need to think of what a single woman looks for in going out on a picnic date that's a first date with a handsome man! We're to give our thoughts on whether it's something that excites us or not! Each of us will be assigned to go to an area on the premises to look about and determine if such a picnic date would be exciting or not! Sure sounds a bit strange ...................why not have all of us take in each site together and give a group analysis? I guess they want to figure a way to turn this ranch into some kind of couples retreat!"

For the women, it was quite an interesting meeting as the first question to be discussed was 'if and when marriage counseling is needed' and 'whether it's needed just because one part feels that he/she is being neglected because the spouse is busy with his/her job or some other form of distraction'. As it was an open question/answer discussion, everyone participated as it was a topic of interest to each of them. The meeting went on for an hour and a half, then the speaker advised "Well, my time is now up and I appreciate you being here and your participation in the meeting! Before I leave you, your host has asked me to deliver an envelope to each of you, detailing your assignment for this afternoon as well as this evening!" Once the speaker was gone, the room went into darkness and the women heard a very familiar voice, one that had each of them quivering in anticipation as she awaited further hypnotic suggestions to be implanted into her mind. That hypnotic voice instructed to open up the envelope each had been given, to follow the map in the envelope and then to await for her date to show up for her picnic date. In opening up her envelope, Lacy then followed the directions, taking the northeast path that began outside of the eack patio towards a heavily treed area. Also in the envelope was a picture of her date for the picnic, the handsome Thomas Shanley who wore a grey suit in the photo.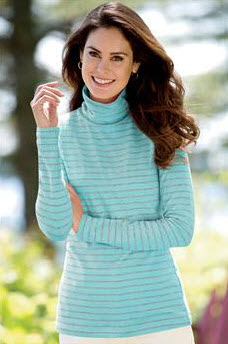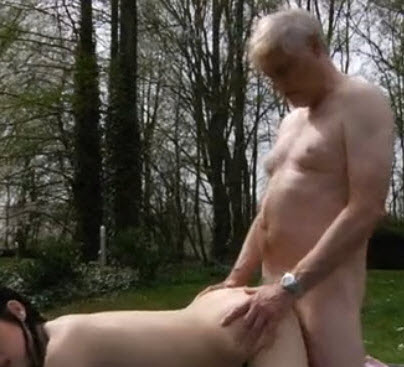 Lacy's picnic lunch date with Thomas Shanley on Day 2 of the retreat


Having heard that hypnotic voice back in the meeting room, Lacy was once again single and unattached at the age of 21, feeling quite promiscuous and naughty as she waited for her handsome date to show up. As it was overcast that morning and the forecast was that it'd be cool till late afternoon, Lacy didn't change for the picnic and went dressed as she was with a long sleeve baby-blue turtle neck pullover, white slacks and tennis shoes. Seeing a male holding a picnic basket in one hand and a folded canvas under his arm approaching in the distance, she recognized him as her date from picture, then waved at him and got a wave of acknowledgment back. Introductions made to one another, the handsome young man told her "Everyone calls me Tom! Thomas sounds so old!" With her date bringing a canvas to lay out on the ground for their picnic, Lacy helped in getting it spread out then sat herself on down next to the handsome guy. From the picnic basket her date pulled out a bottle of white wine and a couple of glasses, and soon Lacy was sipping on her glass of cold Chardonnay. Nibbling on some cheese and some finger sandwiches, Lacy asked "So what brings you here, Tom? Are you here on business?" "Well, I've always been interested in ranching or forestry from when I was young and this was a nice place to come and visit with my buddies! And I'm right here at this spot now because I was shown a picture of a sweet young beauty and asked if I'd like to go out on a date with her! And I'm sure glad that I jumped at the chance!" she was told. "My that's very flattering! And in my opinion, flattery gets you 'everywhere'!" Lacy teased. "Everywhere?" her date inquired. Lacy just smiled as a response before sipping on her wine.

With the picnic table in a secluded area and no one in sight, Lacy allowed her date to kiss her and then she made no attempt to stop him from pulling her blue pullover up and off her head and arms. Discretion thrown to the winds, she helped her handsome date out of his clothing as his hands her removing the lacy white bra that had been unhooked. Her pair of white slack were soon lying atop of a picnic bench next to her date's shirt and pants, then she was being positioned on all fours upon a mat, then she was about to experience an doggie fuck for the very first time. "Oh, yes .........................fuck me ....................fuck me .......................fuck me good!" she panted out as the thick cock slid up into her. Unbeknownst to Lacy, her date was really the elderly Holy Father Shanley who was far older that the pictured fellow that her mind was seeing, but he was sure a good fucker. Such was evidenced by the mind-shattering orgasm that he had fucked her to, along with his hot roe being so plentiful that he had filled her to overflowing as rivers of goo ran down the insides of her thighs.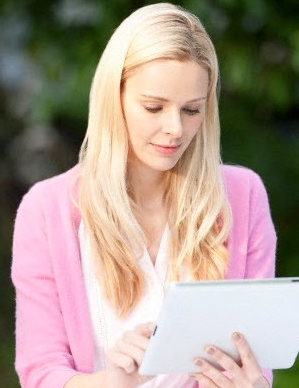 Mrs. Jenny (Kendrick) Metcalf (27), elementary school teacher, married 18 month to husband Brian with no children.

In her mind, Jenny had been drifting far far away on a cloud, enjoying the fabulous dream that had just commenced. 'Gosh, why am I so nervous and giddy in going out on a blind date? I've done it before without a problem! Well, it was always with a group so probably that's why since this is to be a dinner date for just two of us together! He looks handsome in his picture! Remembering some of her sorority sisters talk about letting guys kiss them on their lips and also the lips between their legs, Jenny wondered 'Is it as great as they said it was? Maybe I oughta find out just how great it really is? How did the girls phrase it ............................letting the guy 'eat' me out?' Jenny smiled and shook head negatively as she knew 'Who am I kidding ...................never ..................no guy is ever getting to kiss me down there! Never ......ever! Not ever going to happen ........................not even if I fall head over heels and marry a guy ....................he's not getting between my legs that way!' But as this was just a dream 'Why not fantasize what it'd be like?' Jenny asked herself.


As Jenny and t
he gals waited excitedly for the arrival of their blind dates, they compared notes with one another as to who each was was expecting as her date for the evening. Just like college girls, they were giddy and silly, teasing each one another as to how sex and naughty the other looked. Jenny blushed a beet red when Taryn teased "How about you, Jenny? That handsome dude who's coming for you tonight might want to have his dessert in your room when dinner is over! You going to invite him up and feed him some sweet dessert up there?" After having those same naughty thoughts while getting dressed, now being teased about, Jenny felt warm as she blushed even further. But not wanting to seem like a naive blond bimbo, Jenny retorted with "I certainly don't want to give him the impression that I'm a cheap little slut by doing that on our first date .........................but , you know me, I just hate to see someone go hungry!" That retort had all the girls chuckling as they kept on teasing one another while waiting for their dinner dates.

As Jenny had always been admired for her long flawless legs, she had put on a nice yellow dress that was came up inches above her knees to show off her prized attributes, along with a pair of white heels that would make her legs appear even longer. Asked by her handsome date as to her current status and plans for the future, with her mind transported back some seven years or so Jenny advised "Well, single and unattached at the current time, which you must already know as I'm here having dinner with you! As for my future, I'm hoping to be an elementary school teacher as that's what I majored in college!" In asking her date as to his status and future plans, Jenny was advised that "From when I was a young boy, my goal was to help people as much as I could, to major in science to to become a doctor or a medical researcher!" That was all true up until his first year of college before he abandoned those plans to join the seminary, at the age of twenty, some fifty years ago, and now his plans for the immediate future was that of getting his grubby hands on an innocent young wife such as her ........................to get into her panties and fuck the hell out of her .....................as he planned on doing before the night was over!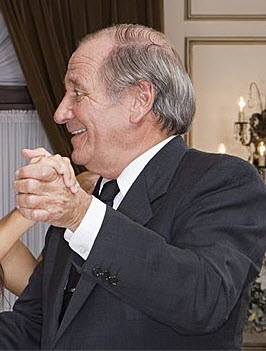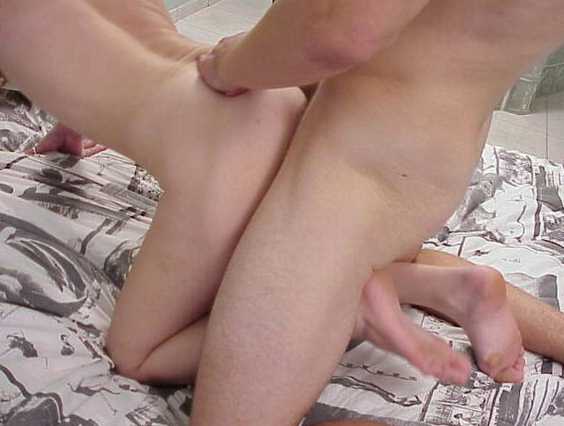 Jenny on her dinner date with
Matthew Moore

and shortly after he escorts her upstairs


Having implanted those naughty suggestions into her innocent and naive mind earlier that day, Father Moore knew that the bolder he got with this young wife, the hotter she'd get. The blond beauty felt that the spark had gone out of her marriage, that now it was as if she was floating about in a fantasy being single and unattached at the moment, and with this being just a dream she could be quite naughty and promiscuous. Taking a seat next to her at the table rather than the one across from her, the horny Father found that she did not object or pull her leg away when he slid his hand under the table cloth and onto her bare knee. As they sipped on some wine, Father Moore slid his wrinkled old fingers along the inside of her thigh, going up under the hem of her skirt, to which the young wife made no objection. He felt the juncture off her thigh, the leg band of her panties, then he could feel the outline of her short curls under her panties. Rubbing at the crotch band of her panties with his middle finger, he soon felt it becoming moist and quite slick to the touch, knowing that he had the young wife creaming in her panties.

Another thing that the young wife had revealed to Father Moore during her afternoon hynosis session with him, was the fact that she had allowed no man to put his face between her legs. Even her husband had been refused the two times he had attempted to put his face there, once during their honeymoon and then a few months later, for Jenny felt it was just too gross a thing to do. Through hypnotic suggestion, Father Moore had implanted the desire for Jenny to find out just what she was missing, craving to learn how it felt to be 'eaten' out by a man. She had indicated that her sorority sisters in college had jokingly talked about the subject, but Jenny felt that it was just something that she could not bring herself to ever do, so the devious Father had planned on being the very first to 'eat' her out as she was his dinner date that evening. Implanted deep in her mind was the desire for a guy to talk dirty to her, real dirty and nasty things, such things that would have been so abhorrent and disgusting to her in reality! Dancing up close to the tall beauty, grabbing and kneading at her ass through her dress and panties, he told her 'Let's cancel dessert and go on upstairs to your room, sweetie! I'll wanna have my dessert up there ...........................I wanna 'eat' that sweet little pussy of yours!" He could feel her petite body quiver with nervousness upon what he had told her, then turned his head to the side and began licking at the inside of her earlobe, whispering "That's just what I'm gonna do to your tight little pussy ..................gonna put my tongue up in there and lick it till you cream right in my mouth!"

"Ohhhhh, Matt ..........................oh, yes ......................yessssssssssss .....................eat me .......................eat meeeeeeeeeeeeeeee!" the young wife squealed up in her room once the holy bastard got her undressed and on her back. Father Moore wished that her hubby could see his beautiful wife at this very moment, having learning in that afternoon session that had tried to get a taste of some nookie but had rebuffed twice and hadn't gotten up the nerve to try again. Flicking his tongue up and down her juicy slit, he felt her arch up into his face as her long trim fingers grasped at his hair at the back of his head, then she jerked on up and rubbed her muff against his face. Keep his face glued to her crotch, gripping her ass tightly in his hands, the holy bastard then got to taste her sweet slick nectar. Nursing his pent-up lust from having met her in person that afternoon, tempted to take advantage of her right after having put her under his hypnotic spell, he had decided to wait till after their dinner date at which time he would be the very first man to have her besides her husband. Under the spell, she had revealed the fact that she had sex a year before getting married but that was to her then fiance whom she later married, so she had only been intimate with one man in her entire life. Father Moore also learned that she tried to talk her husband out of going on the business trip this week, telling him that this was the ideal time to start their family, that she would back out of this retreat if he had.

Having stripped off his suit and everything else, Father Moore climbed up on the king-size bed and pushed the beauty's knees up before spreading her legs wide, then shucked at his holy cock while saying a prayer to make the young wife's wish come true ..........................having a baby fucked up into her tummy to put her in the family way. Getting his cock rock solid and into position, he grasped hold of her trim hips and lunged up into her tight cunny and was about to thrust his meaty cock up into her tight little slit. 'Oh, Lordy ...................Lordy ......................Lordy ..................................what the hell's wrong with me ..........................I'm not thinking at all! Thinking with the wrong fuck'n head, that's for sure!' the holy bastard realized. So involved in the scheme of things outlined by Father Ambrose who was in charge of this little caper, he just realized that he was the one handling all the critical aspects of getting the women into a hypnotic and receptive state of mind, and thus he could change the script to his liking. 'Getting to be the first one to nail her other than her husband is definitely a memorable achievement, but in her pretending it's all in a dream, that's no fun!' he thought. And so Father Moore bent over to whisper a few added suggestions into her hypnotic mind before snapping her back to reality.

Father Moore moved up some, grabbing both her wrists to put her arms up over her head and pinning them there, then watched intently as the young wife began to come out of her hypnotic state. "Father ......................Father Moore! What .....................what are you doing here ...............................in my room?" the young beauty asked, totally puzzled. And upon discovering that she was totally naked as he was, she frantically asked "Where's my clothes .........................where's my clothes? Oh, God ...........................where's my clothes?" With his cock throbbing madly, he then pushed the bloated head up against her slit and let it pulsate more, causing the young wife to sob "No ..................no .....................please .........................please don't rape me! Please ........................I've never been with anyone by my husband!" "Oh, I know you want to give your husband a baby, Mrs. Metcalf ...................so I'm going to fuck a holy baby up into your tummy!" he taunted, getting her to fight even harder to preserve her virtue. Keeping her arms pinned over her head while her long legs thrashed about, Father Moore's expertise had him timing his thrust perfectly, his fat cock making her scream "Noooooooooooooooooooo .................................nooooooooooooo ...........................stop ....................stop .......................pleaseeeeee .......................take it outttttt!" Rearing on back, the old boy thrust forward with all his might, knowing full well that the beautiful young wife would no way in her right mind be allowing him to fuck her ...................more so how unappealing he is old body was to her ................especially if he succeeded in 'knocking her up'!

The pretty blond wife did not enjoy his fucking her one bit at all, as evidenced by her sobbing and whimpering throughout the rape, tossing her head from side to side with legs thrashing about as she tried desperately to dislodge him. "Please, Father .....................please, this isn't right ..........................this isn't right .......................you shouldn't be doing this to me! Stop, please ...........................stop ..........................stoppppppppppp!" she had begged of him, but for Father Moore that was just music to his ears, encouragement to fuck her deeper and harder. To add to the beauty's agony, he taunted her "How does it feel to have a holy cock up that hot little pussy of yours, huh, Mrs. Metcalf? Damn, you've really got hot little snapping pussy down there! Yeah, keep that up and you'll be draining my holy balls dry, sweetie!" He just loved the fight she was giving him, adding to his stimulation as he humped at her both harder and faster, going at it till he was nearly ready to pop his load. "Gonna do it, sweetie! Here I cum, Mrs. Metcalf ...........................gonna knock you up good ..............................gonna fill you up with my holy seed! Argggggggggghhhhhhhhhhhhhhhhhhhh ...................................uuuughhhhhhhhhhhhhhhhhhhhhhhhhhhhhhhhhh ..............................ahhhhhhhhhhhhhhhhhhhhhhhhhhhh!" he groaned out as his fat cock began belching out his hot and still very potent semen, driving the sobbing beauty to near hysterics.

With the aid of those magic blue pills that could get an old boy to rise up to the occasion, Father Moore downed one each time he began to get the urge, then was up to rock and roll some fifteen minutes later. He just loved sucking on those long pink nipples of hers, closing his sharp teeth around each and pulling at them, making her whimper and and sob "Please, Father .......................please stop .......................please!" "Oh, but my dear, Mrs. Metcalf ...........................we need to make certain that you leave the retreat with a little holy baby growing in that little tummy of yours!" he told the sobbing beauty, then proceeded to rape her once again. After his third time raping the blond beauty that night, getting her up on all fours so he could fuck her like a bitch, emptying his load into her while gloating "Cumming in you .....................you're my little bitch, Mrs. Metcalf!" Totally exhausted as he watched his cum oozing out of her raped slit, Father Moore then put her back into a hypnotic state. The lovely Mrs. Metcalf would wake up in the morning with this just being a a bad dream and placed far back in the recesses of her mind,a dream that would be a recurring one for her once the retreat was over and she was back at home. But when back with the other gals and not in their hypnotic state, they merely had dinner the night before, but if in their single and unattached dream state Jenny had dinner with her handsome dinner date and slept him that night.

Jenny had met up with the girls for breakfast that next morning, attended the meeting where the
speaker went over her PhD thesis on 'The problems encountered in getting a couple into marriage counseling!'

Then it was time to find that picnic spot where she was to meet up with her date, a handsome Tim Flannigan who looked about 30 in his his picture.
Anxious to meet her handsome stud who was to meet her at the picnic table down by the stream, Jenny found that she was a bit early in getting to the designated spot and decided get started on doing her report as to what one anticipates on going out on a picnic till her date arrived. She thought of her date the night before and how he had slurped up the juicy dessert she had served up to him. Recalling the picture of her date for the picnic, Jenny wondered '
Does he still have that beard like in the photograph? I've never been out with anyone with a beard before? Of course Ive never kissed a guy with a beard before ................I wondered how that would feel?
I don't think any of those girls in the sorority were dating a guy with a beard back in college ...................wonder if its any different being kissed down there by a guy with a beard?' Then she naughtily thought 'Well, I could find out how it feels and go back and tell them at next year's sorority reunion! That ought to give them them the shock of their lives .............................naive Jenny Kendrick giving them low down on what's it's like being eaten out by a guy with a
beard and one who doesn't!'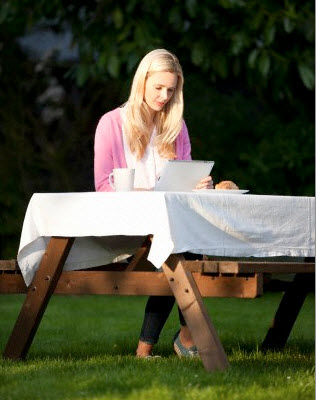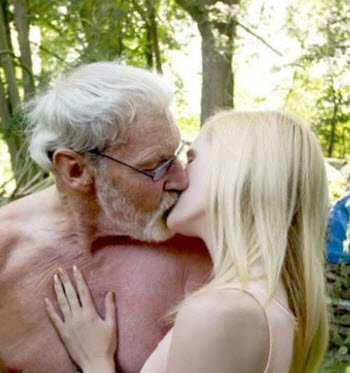 Anxious, Jenny arrived early for her picnic date with
Tim Flannigan
With her date putting the picnic basket atop the table, she help with the set up of the plates and utensils that he had brought along. Feeling overdressed at this point, Jenny commented at how warm it had gotten, then shed her pink sweater so she could entice her hunk of a date by showing him some skin. She then encouraged her date "Why don't you get more comfortable?" With her date a bit reluctant to go bare-chested so soon on their first date, Jenny boldly challenged him with "Take your shirt off and I'll feel more comfortable in taking my top off!" Feeling promiscuous and as there was no one around, Jenny snuggled on up to her handsome date who had taken his shirt off and kissed him intimately, sliding her hand up his bare chest as she felt his calloused hands sliding up the under the back of her blouse. She was glad that the handsome stud was no longer hesitant on their first date, raising her arms up as he was pulling her top up over her head and extended arms. Seconds later, with her lacy white bra laying on the grass next to her discarded top, Jenny threw her head back on moaned with pleasure of her date had captured one of her pinkies in his mouth and his flicking tongue was making her quiver with excitement.
Leaning up against one end of the picnic table while enjoying the intimate kiss and feeling up of her body, felt her date's hands were in the elastic waistbands of both her black slacks and lacy white panties, then those garments were being worked on down over her trim hips and sliding down her legs. Slacks and panties bunched up around her ankles as the handsome stud suckled at her titties while feeling up her ass, and Jenny's hands were quite busy as she undid his belt and was undoing the front of his pants. Strong hands lifting her up and setting her butt down upon the white table cloth covering the picnic table, Jenny put her hands on the table to brace herself as her tennis shoes were being peeled off her feet and tossed aside, then her pants and panties were soon to be joining them on the grass. "Ohhhhhhhh, my Godddddddddddddddd! Ohhhhhhhhhhhhhhhhhh ...................................ohhhhhhhhhhhhhhh .......................God ............................my Godddddddddddddddddddd .......................................yessssssssssssssssssss ................................yessssssss, eat meeeeeeeeeeeee ...............................oh, Godddddddddddddddddddd!" she shrieked out, strong hands pushing her legs wide and high up in the air, as her handsome date began to eat her out. Lying flat on he back on the picnic table, the loud slurping from between her legs, the hairy grizzle on her inner thighs and rough furry nuzzling up against her short curls had Jenny picturing a large bear had found its honeypot as it slid its lengthy tongue up into her slit. Mewling and shuddering uncontrollably, Jenny squealed as a mind-shattering orgasm rocked her petite body, concluding that 'It's so unbelievable .......................like being eaten by a wild animal!'
After a very brief rest upon the table top, strong hands grasped hers to pull her up to a sitting position, then she was being eased down from the table top while being told "I brought a very picnic snack for you too!" With her date having stripped down to nothing like her, Jenny was down on her knees rubbing her face up against that thick muscle jutting out from his loins, getting to do something that she would never do in her real life. As her date stroked her long silky blond hair in encouragement, Jenny then bobbed her head down over the pulsating muscle, getting to sample the taste of a male's cock for the very first time. Jenny was unaware of the picnic basket being moved a bit closer to the edge of the picnic table, for such would allow the embedded hidden cam to capture her introduction the fine art of cocksucking. After several bobs of her head, feeling the thick flange push down to enter her throat, Jenny then clamped her teeth lightly over the fleshy stem. She then drew her head back slowly, deliberately letting her teeth scrap against the lengthy piece of meat, causing her date to emit a loud "Ohhhhhh, jezzzzzzzzzzzzzzzzzzzzzzzzzzzzzzzzzzzzzzzzzzzzzzzz!" Stopping the pullback when her teeth met that back of the swollen flange, Jenny then proceeded back down on the thick stem, letting her teeth scrape against the sensitive boner the other way to cause her date to groan "Ohhhhhhh, fuckkkkkkkkkkkkkkkkkkkkkkkkkkkkkkkkkkk!" A few more bobs and then strong hands were at the back of her head to keep her there, then Jenny didn't know what she was to do with all the slimy goo filling her mouth. Realizing that it was the snack her date had brought for her, Jenny swallowed once and then again, feeling the warmth in her belly as her date's goodies slowly slid on down into her tummy.
Sitting up against the side of the picnic table, they then snacked on the various items contained in the basket, sipping on white wine between intimate kisses. As they wanted to get to know one another better, they decided to move to a more shady spot as the sun had come out of he clouds to make it a bit hot. They did not have to go very far, merely crawling under the picnic table for the shade provided there and they could continue their date there. Her back on the grass as she lay under the picnic table, Jenny raised her legs up and wide to rest her heels on the wooden benches, then with open arms welcomed her handsome date as he joined her under the picnic table. Closing her eyes, Jenny told herself 'Only in a dream could I do something so insane .........................making believe I'm single and unattached again .....................able to be so naughty as to get naked in a public place and spread my legs for a guy I've just met on a blind date! And I'm about to get myself fucked by a guy who hot and horny for me ....................a guy who's lusting for my body!' "Fuck me, stud ...........................fuck it to me hard ........................fuck my brains out!" Jenny panted out to the handsome young stud. "Oh, yesssssssssssssssss ........................yesssssssssssssssss ..............................fuck it to me ................................harder ...................harderrrrrrrrrr ........................yesssssssssss! Ahhhhhhhhhhhhhhhhh ....................................ahhhhhhhhhhhhhhhh ................................I'm cummingggggg ............................I'm cummmminggggggg! Cum in me ............................shoot it in meeeeeeeeeeeeee! Oh, God .......................fill me ..........................oh, yesssssss ........................keep shooting in meeeeeeeeeeeee! Ahhhhhhhhhhhhhhhhhhh!" Jenny cried out and passed out from the mind-shattering orgasm.
Now mid-afternoon and back in her room, escorted back to the ranch house after her date fucked her brains out twice under the picnic table, Jenny needed a much needed cold shower after that date as well as to wash the grass stains off her ass. Closing her eyes under the shower, all of which was a part of the fabulous she was having, Jenny thought 'Hmmm, a get together with the girls for an hour long meeting to be headed by some woman who authored a book on 'Keeping the Spice in a Marriage'!' As the soothing water bead done on her petite and well-fucked body, Jenny slipped a finger up into her very slick slit, then rubbed her thighs together while remembering how fantastic it was to wrap her legs around the stud humping away at her under the picnic table. 'I wish all my dreams were like this every night, being single and unattached once again, dating one handsome stud after another .......................being so carefree and dropping my panties like a hot little slut ................getting my brains fucked out!' she giggled to herself. Getting her pastel green dress off the hangar, Jenny held it up against her as she had a dinner date with handsome young Thomas Shanley that night. She then checked out her pair of black slacks, wondering if it was clean enough for the picnic date, another first date, that she had scheduled with a Peter Ambrose for noon the next day.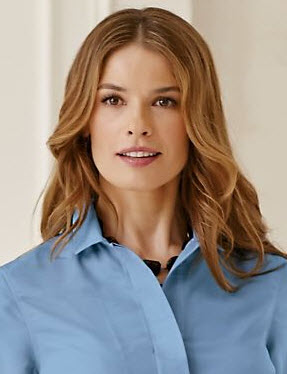 Mrs. Taryn (Whitman) McKenzie (29), legal assistant, married to husband Ron for nearly three years with no children.
Carefree and single, wanting to act out and not be the little goody two-shoes Ms. Innocent as her friends from high school days referred to her as, she seemed to be floating in a nice pleasant dream that had her back to college and just over twenty years of age. Drifting back to her single days, Taryn had always wanted to have the nerve to do things that were wild and out of her true nature, to shock everyone by showing that she had a hidden streak that begged to be let out where she could be a wanton little slut. Had it not been for the hypnotic spell that she had been put under, Taryn would have no such thoughts concerning the opposite sex, for she would certainly live up to the marital vows that she had exchanged with her loving husband of three years. In reality, she and husband Ron felt that they were now well-established in each of their jobs and financially secure after purchasing a home in an upper middle income subdivision, they were now about to embark at starting a family with Taryn having gone off the pill some six weeks earlier.

Although Taryn had surrendered her virginity to her husband on their wedding night, the hypnotic spell had told her of being naughty early in high school and had her cherry popped by a high school football jock. Drifting about in her dream, accompanied by five single friends from her church, they were all about to meet up with some handsome studs at this dating resort. Meeting the handsome young man who she'd be dining with this evening, recognizing him from the picture she had been shown earlier, Taryn felt a shiver of pleasure coursing through her entire body when he put a strong hand around her trim waist as he guided her to the dining room. Her date was nice and tall, so very handsome that Taryn couldn't help but to wonder as to the kind of stud he'd be in bed, wondering if he found her attractive and want to fuck her brains out.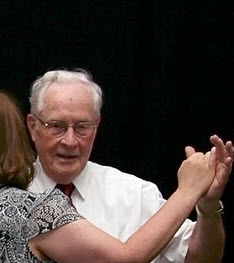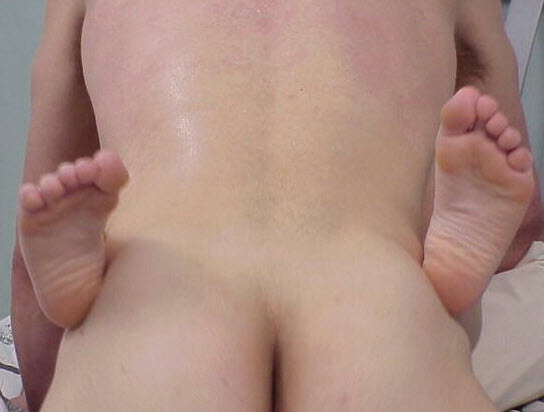 Taryn dancing with Thomas Shanley on their dinner date and soon after he escorts her up to her room

Enjoying a fabulous dinner with her handsome date, Taryn soon found herself in his strong arms as they danced to the music, shivering as she was pulled in close to his manly body. Dessert and an after dinner drink, followed by two slow dances, Taryn pressed herself close to the handsome young stud, then heard him ask "Would you like to take a walk around the premises?" Heart thumping in her chest, Taryn found the nerve to act out and be quite naughty for a change, whispering in her date's ear "No ...................I rather you take me up to my room and fuck my brains out!" "Hmmm, that will soon be remedied! And is there anything else you'd like up in your room, my slutty little whore?" the handsome stud whispered into her ear. "Well, come to think of it, there is one other thing I'd like you to do for me ...........................that being ...............................to fuck that big cock of yours up into my virgin ass!" she responded.

It was such a thrill for Taryn to have her snatch eaten out for the very first time, and that tongue up in her cunny had her whipping her hair about as she withered about on the bed as she panted out "Ohhhhh, yessssss .......................eat me ......................eat me ............................oh, God, yessssssssssssssssssssssss!" Her petite body rocked about, quivering uncontrollably as a mind-shattering orgasm shook her to the core, then her handsome young lover was shuffling up between her limp widespread legs, bloated cockhead being rubbed up and down her pulsating cunny. "Yes ...................yes .........................do it .........................fuck it up into me ...............................fuck me with you big cock ..............................give it to me hard! Go and fuck my brains out!" Taryn panted on out, pushing her hips forward in hopes of enveloping the thick cockhead between her quivering lips.

"Oh, yes ........................stick it to me .........................deeper ...............................deeper .................................ohhhhhhhhhhh, that's it! Drill me, stud ..............................drill me ......................drill me with that big cock of yours!" Taryn panted out as her lover gave her just what she was begging for. The hypnotic preparation had Taryn believing that she was just fantasizing, it was all a dream and that she could throw caution to the wind, that there would be no consequences for actions. That being the case, Taryn panted out to her humping lover "Shoot that hot cum in me! Fill me up with your jizz .......................see if it'll knock me up with your baby! Give me all that hot baby batter you've got stored up in those swollen balls!" she panted out naughtily.





Needless to say, Father Shanley was so turned on by this lovely married beauty begging him for his holy cum that he knew that he wouldn't last very long in the saddle, but he wasn't worried as he had brought with him a supply of blue pills to get him ready for the next round in no time. From his job of administering the marital vows exchanged by couples being married in the church, Father Shanley found it so delightful to be destroying this sweet beauty's marital vow of being faithful to her loving husband, for he was right on the verge shoving his holy boner up into her tight little snatch in hopes of father a little one with this married beauty. 'Oh, sweetie ..................I'm going to pump you full of my precious holy seed tonight .......................make your wish of starting a family come true! In nine months time, I hope to see that your prayers come true where you and your husband become proud parents of a baby boy or girl! Believe me, I won't hope back one little iota of the baby batter that you are seeking!' he gloated out in triumph as his thick cock sliced up between her slick folds. "Ughhhhhhhhhhhhhhh ........................................Goddddddddd, yessssssssssssss .............................ohhhhh, my dear Mrs. McKenzie ..........................gonna make your prayers come true ..................................ahhhhhhhhhhhhhhhhhhhhh!" The utterance of her marital name was not comprehended by the lovely wife, for she was in the throes of a wild orgasm and enjoying the feel of the hot

liquid eruption within her.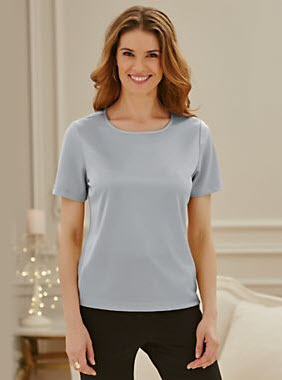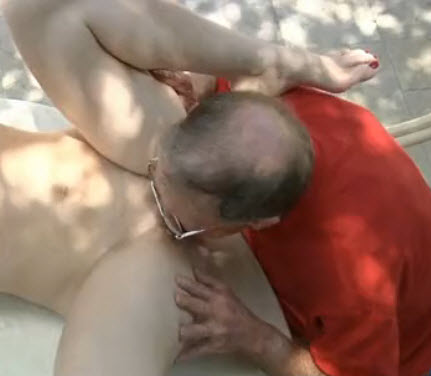 Taryn dressed before heading off on her picnic date with Matthew Moore


For Taryn, this was merely a wild fantasy that she was currently engulfed in, seemingly so real as she was right in the middle of a wild naughty dream doing things that she would never dare do in real life. With her loving husband, she was always played the role the so prim and proper woman, but how she wanted to just let loose and be a naughty sex-crazed little nymph. But now in this world of fantasy, Taryn could be free in allowing her handsome stud of a 'date' strip off her blouse and black pair of slacks while out on for a picnic, let him spread her out on the table top so she could give him a real tasty treat. Clean white sheet atop of the picnic table, Taryn lay back while arching up her hips and moaning out "Ohhhhhhhhh ........................................yessssssssssss .................................yesssssssssssssss! Ohhhhhhhhh ............................eat me .................................eat my naughty little pussy! Oh, God ..................................oh, my Godddddddddd ...............................your tongue is driving me crazy! Ahhhhhh ...............................ahhhhhhhhhhhhhhhhhhhhh ...................................ohhhhhhhhhh, yesssssssssssssssssssssssssssssssssssssssssss!" Taryn withered about on the table as her lover avidly ate her out to a mind-shattering orgasm that rocked her entire body, causing her to quiver uncontrollably, her trim hips arching up into the hot slurping mouth.

For Father Moore, it couldn't get much better in delving into such an unholy act, licking the sex of a beautiful woman who was faithfully married to her husband. The hypnotic spell that she was under had allowed him to disrobe the beauty, to get her up upon the top of the picnic table, to rub his old wrinkled old face up into her soft curls between her legs and his thick tongue up into her sex. Holding onto her trim hips as the married beauty withered about under him, hearing her begging and mewling for him to 'eat' her out, and from now Father Moore swore to himself that this was the only type of holy communion that he would be craving from here on in. The clenching and spasms in her thighs, the gush of sweet honey onto his flicking tongue, was ample evidence for horny Father Moore that he had just made this beautiful married woman orgasm right in his mouth. 'Oh, sweet Jesussssss ...............................this is truly the nectar of the Gods ...............................so sweet and delicious!' he thought as the beautiful Mrs. McKenzie squirted once again onto his flicking tongue while screaming out "Oh, Goddddddd ..............................yessssssssss .......................................yesssssssssssssssssss .............................ahhhhhhhhhhhhhhhhhhhhh!"

Moments later, Father Moore was gazing down upon the most tantalizing sight that a holy priest like him could only imagine in his wildest of fantasies - that of the beautifully manicured fingers of Mrs. McKenzie's left hand closing into a fist to grip his holy throbbing dong! The sparkle of her diamond ring along with the marital symbol of her matching wedding band, moving atop of his throbbing hardon that the married beauty was shucking, making it the thrill of a lifetime for the Holy Father and had him sucking in his breath to keep from spraying his sticky spunk all over her trim belly. Reaching out frantically, clasping his hand over her shucking fist, Father Moore made her stop to keep from cumming prematurely. Holding her hand firmly to stop her from shucking at his cock, Father Moore gritted his teeth to keep from losing it all at that instant, then upon guided her closed fist between the bodies till his swollen cockhead was parting the folds of her pink slit. He then guided her hand up and down as he pushed on forward a bit, thus his cockhead was rubbing up and down the length of her sex, then he leaned on in till his bloated cockhead was enveloped between her slick folds. Grasping her trim hips in his hand, although the young beauty thought a handsome young lover throwing her a good fuck, Father Moore then proceeded in showing her a good time with his very old and wrinkled but quite excited holy cock.

"You do like FUCKING, don't you, sweetie?" Father Moore asked while slicing his fat baby-maker back and forth within her gripping sleeve, determined to unleash a torrent of hot potent semen that had built up in his wrinkled old balls. With this being all a dream and fantasy in Taryn's mind, she was no longer the prim and proper wife as she arched up time and time again to coincide with the thick cock slicing within her, thus she could feel her lover's swollen balls slapping up against her asscheeks with each plunging fuck. Panting in response to her lover's question, Taryn panted out her reply "Yessssss ....................ohhh, yes .............................fuck me ..........................fuck me .........................fuck it to me ............................fuck me like a little whore! Ohhhh, I like being so naughty .................................naughty like a nymphomaniac .............................keep fucking your big cock in me!" It was so exciting for Taryn, fucking in the outdoors and atop of a picnic table where a passerby could observe her having sex in public, enjoying the expertise of her robust lover. "Ohhh, sweetie .........................can I cum in you?" she heard her lover ask of her. Wrapping her arms around his neck and her legs around his humping ass, Taryn panted out her reply "Yes .........................yes ........................squirt it in me ...............................cum in me ...................................knock me up with your little bastard baby!"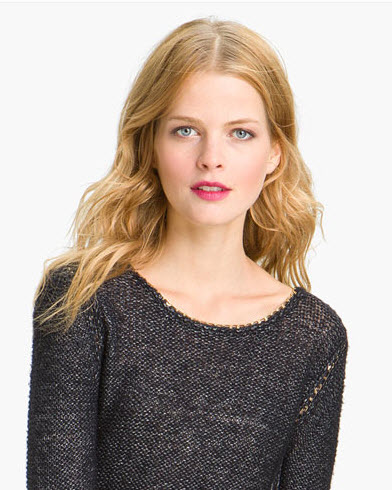 Mrs. Karrie (Douglas) Cox (28), pharmaceutical sales rep, married to husband Brian for fifteen months with no children.

Hypnotized and in a bit of a nightmarish dream, her uninhibited mind could now act out all her fantasies and do things that she could only dare do in dreams, especially as her nightmare had begun with catching her husband cheating on her. Now her dream had her out at a resort with a bunch of girlfriends and hooking up with some handsome young studs on blind dates, to be an aggressive little bitch and no longer the always prim and proper Mrs. Karrie Cox. Wearing a nice green dress and white heels, Karrie walked arm in arm to be seated out in the outdoor dining area of this nice little resort, enjoying the roomy atmosphere where there was some privacy as the tables were spaced a distance apart from one another, allowing her to be a bit naughty at dinner if she so desired. Tim Flannigan was her blind date and Karrie found the young man to be quite handsome and all she could do was to wonder if he was a stud in bed, a chance of getting even with her cheating husband by letting another man ejaculate his hot lust into her body, even better yet if it turned out that such would allow her to present her cheating husband with another man's baby in her tummy.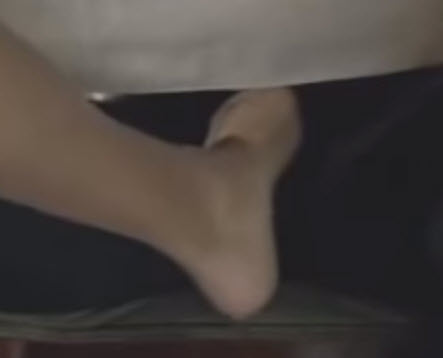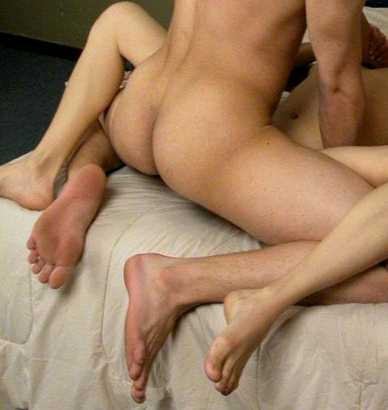 Karrie being naughty both during and after her dinner date with
Tim Flannigan

Seated for dinner and shortly after having been served their drinks, Karrie initiated her very first naughty act, that of slipping off the white heel on her left foot. After raising her left leg and pushing her foot on forward, the gasp and sucking in of her date's breath told Karrie that he was indeed pleased her her naughtiness. As she pressed forward a bit more, Karrie felt the growing pulsating response under the ball of her foot, then she observed her handsome date's hands fumbling a bit beneath the table. A moment later, Karrie was pressing her foot forward against a thick fleshy boner that had just been released from its confines. Seeing her date closing his eyes and putting his head back to savory the pleasure of feeling the footjob she was giving him, Karrie then told him bluntly that "I think I've discovered what I want to have for my dessert tonight! I hope it's still nice and hard like this when I have my dessert served up to me!" To Karrie's delight, her handsome date told her "Oh, I'll be happy to serve up this special dessert when you're down on your knees and you can blow out the candle!"

Following a fabulous, but passing on dessert, it was not ten minutes later that Karrie was up in her room with the handsome stud and she was down on her knees sucking on her dessert. Having another man's penis in her mouth as being the very first, thus depriving her cheating husband's from being the first, Karrie bobbed her head up and down upon it and avidly swirled her wet tongue around the bloated cockhead. To deprive her husband even further, Karrie was determined to deprive her husband of one further honor ....................that of being the first man to shoot his hot cum into her sucking mouth! Moments later, with the handsome stud moaning out loudly with this thick fingers wound tightly in her long blond hair, Karrie was unable to pull back off the bloated manhood even if she wanted to. For the very first time in her life, a man was about to ejaculate his slimy spend into her mouth as she knelt subserviently before him, and Karrie tried to prepare herself for the unexpected. But the so powerful an eruption in her mouth was not expected, nor was the copious amount of slimy goo that filled her mouth to the brim, forcing Karrie to swallow as there was just no where for it to go.

Having eaten her fill of dessert, basically forced fed to her by her date as she trying desperately to spit out the filthy goo, it was now time for Karrie to feed the handsome young stud as she lay back upon the bed with her legs widespread. "Oh, my God ..........................oh, my God ...........................ahhhhhhhh ...........................oh, Godddddddddddddddddddddddddddddddddd!" Karrie squealed out as her date's thick tongue wiggled up into her slick sensitive slit, of which her husband had attempted to do to her many a time but she had always refused. And now another man had beaten her cheating husband out of acquiring the honor of being the first man to eat her out, with Karrie arching her hips up as she squealed and fed her lover his dessert. Having fed her lover the sweet honey from between her sexy legs, Karrie sucked in her breath as her lover shucked at his once again thick tool, watching intently as it began swelling in on up. "Put it in ....................put it in me!" she panted out, then was asked by her lover "Shall I put on a protective condom first?" "No ...................no ......................don't! Fuck me without a condom ......................knock me up with your baby! I want to teach my cheating husband a lesson ......................what better than to tell him I got knocked up by another man!" she panted out. "Yes .....................oh, yes .........................fuck me .......................fuck me ..............................fuck a baby in me!" Karrie panted out, determined in her dream may her cheating husband pay.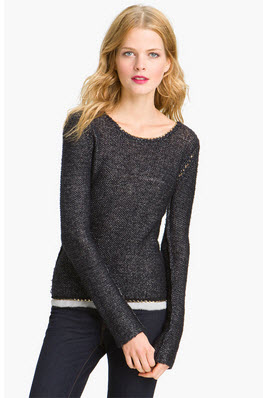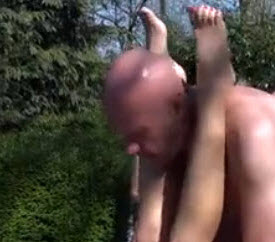 Karrie on her picnic date with Peter Ambrose

Still in a dreamlike state, Karrie looked forward to a picnic date with another handsome young stud, and she was still determined to get even with her cheating husband. Father Peter Ambrose, her old bald-headed picnic date was fully aware of her state of mind and that she was picturing him as a handsome young stud, knew of the hypnotic spell that had her determined to punish her husband for having cheated on her. With this beautiful young wife in a randy and tormented state, Father Ambrose knew that she'd be an easy mark once he got her to a secluded area, especially with her believing that her husband had cheated on her and that payback was on her mind. Hand in hand, Father Ambrose led the blond beauty over to the picnic table that was in a nice secluded area, and soon the lovely Mrs. Cox was devouring her delicious lunch .............................on her knees with Father Ambrose feeding her his hot swollen cock! "Oh, yes, Mrs. Cox ........................that's it ...............................that's it ............................lick it ...........................tongue my pisshole! Damn, you're a natural born cocksucker .................................tell that husband of yours that you got some practice in ......................let him know his cock is not the first in that pretty mouth of yours!"

With the beauty having devoured down her liquid lunch, Father Ambrose stripped the long sleeved black blouse from the young wife, her canvas shoes followed by her black pair of slacks and then her undergarments. With the lovely Mrs. Cox a member of his congregation, Father Ambrose had long nursed his lust for this succulent blonde beauty, and now she was his to devour. After eating out her tasty snatch, getting the lovely wife to arch up and scream out in ecstasy with a mind-blowing orgasm, Father Ambrose then raised her trim sexy legs to place them onto his shoulders. Having downed a blue pill after that fantastic header that the young wife had given him, Father Ambrose's boner was stiff and ready to go once again. Lansing his thick boner up into the slick slit of the young wife, Father Ambrose smiled in triumph as the beauty panted out "Oh, yes .....................so good .......................so good ........................so much bigger than my husband's ..................so much better!" With the lovely Mrs. Cox on her back atop of the picnic table, Father Ambrose pulled her to the edge of the table, thus allowing him to slam the length of his holy bone all the way up into her tight little cunny. "Oh, sweetie .........................damn, you're tight, Mrs. Cox .........................cunt's like a snapping turtle down there! Oh, yeah .........................oh, yeah .....................gonna fill up that hot little cunt of yours with my jizz!" "Yes .......................yes .......................cum in me ..............................cum in me ..................................fuck your baby up in me! I want you to knock me up ..............................it'll be payback for my husband cheating on me!" she told him while arching up to get his cock fully enveloped within her body, and then he unleashed his pent-up lust in hopes of fulfilling her desire to get herself knocked up.

End of Story.