When Karen had later come out of her drug induced sleep, she was scared out of her wits upon finding herself out in some deserted and dilapidated old shack of a building out in the countryside, realizing that she had apparently been drugged and carted off into some abandoned place where no one would find them. When she saw her captor come into view, his leering and sneering face told it all, that she was about to raped by this big black bastard and maybe killed so that he could cover up his crime! Her fears were immediately being answered when the black bastard stepped of forward and brazenly undid his belt and unzipped his jeans before her stunned eyes. And then the bastard proudly whipped out his 'thing' for her to see, sneering at her with "Yeah, sweetie ......................................git a good look at it! Twelve solid inches of some prime dark meat! Yeah, sweetie ...........................gonna 'ruin' ya good once I shove this up that tight little pussy of yers ........................hubby's gonna wonder what kind of pit he fell into the next time he puts his little pecker in ya!" Next came the horrid display of the bastard holding his long drooping dong at the base, then Karen watched the horrid 'thing' begin to harden and stiffen up till it got fully erect and rock hard stiff, scaring Karen to no end at the thought of being raped by that awful 'thing'! As the bastard stepped towards her "Please ………….please …………..I can't ……………I can't take anything like that! Please ………….please …………..you'll kill me with that!" Her legs forced wide apart with the bastard shuffling up between them and then rubbing his awful 'thing' up and down the length of her sex, Karen shrieked out in pain as the bastard went and brutally thrust his manhood up into her and gloating "Awww, baby ….............................……..yer so fuck'n tightttt! Gonna 'ruin' ya good, sweetie! No white boy's ever gonna satisfy you from now on, bitch!"
"Aieeeeeeeeeee …………….……..aieeeeeeeeeeeee …………….……..aieeeeeeeeeeeee ………...........................…..noooooooooooo! Help! Help me …………….someone ……...............................…….please help meeeeee! Aieeeeeeeeeeeeeee …………………ahhhhhhhhhhhh ………………aieeeeeeeeeeeeeeeeeeeeeeeeeeeeeeeeeeeee! Stop ……………stop …………….stop …………….pleaseeeeeee! No …...….....................….no ….....................................…stop ……...............……..stopppppppppppp ………..................………noooooooooo ……..........……..it hurts ........................................it hurtssssssssssssss!" Karen had sobbed out but the bastard cared not for her feelings at all and just determined to sate his demented lust upon her body. Suffering through her initial rape ordeal, Karen finally came to realize that the more she sobbed and pleaded for the demented bastard to stop, the more excited and energized he became while raping her with his donkey-sized cock! When she finally came to realize that aspect, Karen decided to just grit her teeth and endure the shameful rape of her body. But all that changed when Karen felt the throbbing cock begin to twitch inside her body, she frantically plead "No ……........……no ………..............…….don't ……...................……pull it out! Don't ……...............………don't ……................…………please ……................…………..don't cum in me …......................…….don't cum in meeeeeeee .................................pleaseeeeeeeee!" But to her dismay, the bastard atop of her merely laughed at her plea and chuckled out "Oh, you beautiful bitch! Oh, sweetie! Yer so fuck'n tight! Gonna give ya all my hot nigga seed! Gonna fuck a little black baby in ya, bitch! Oh, baby, gonna give ya a present to take back to yer hubby …….....…………ahhhhhh …....................…….arggggghhhhhh ..................................................ahhhhhhhhhhhhhhhhhhhhhhhhhhhhhhhh!" And then it happened, causing Karen to sob out in shame as she feared that the bastard would impregnate her with his filthy seed, hearing him groan out loudly before belching out his hot sticky filth into her fertile womb.
Returning home a day ahead of her husband, after a long hot shower to cleanse herself Karen looked at her bared body in the mirror, taking note of any bruises or scratches that had resulted from her ordeal in captivity. Having made note of several bruises on her breasts, many fingerprint like bruises on both hips, Karen concluded that she had to keep her undergarments on at all times over the next few days till the bruises faded. With her nipples red and raw from the bastard's constant suckling upon them, even wearing soft bra cups over them were quite agitating, with the irritation bringing back awful memories of the bastard taking them into his mouth first before nibbling at the sensitive tips with his sharp crooked teeth. Now in the safety of her home and hearing the voice message her daughter had left for her regarding her sudden need to move, Karen could reflect back upon her ordeal in captivity for the past few days, realizing that she had just joined in on the statistics of women who do not report a rape. It was far too late at this point, first she didn't report the rape in that city where it occurred before flying home, and now of course she had just washed away any evidence along with having used a potent douche to wash out the filthy slime. Karen could now understand just why a woman would not want to report a rape, for she'd have to endure the shame of explaining all the details related to the how and what happened to her, and then of course her husband would have to be told of all those gruesome details. Loving her husband dearly, Karen feared that revealing such shameful details would eventually bring about the end to their happy marriage, thus she concluded that her rape ordeal would have to remain a deep harbored secret within herself. What went through Karen's thought process in regards to telling her husband were the likes of 'Will he want to even touch or hold me again if he knew I was repeated raped and sodomized by an elderly black bastard? Will he even want to kiss me again knowing that I had to suck off the black bastard time and time again, letting him do his 'thing' in my mouth, and then being forced to swallow all the filthy scum each time?'
For the next three weeks, Karen's thoughts constantly took her back to her rape ordeal at the hands of the elderly black apartment manager, often shivering at the recollection of the unwanted pleasures that had coursed throughout her entire body from the mind-shattering orgasms that had overwhelmed her. But Karen realized that she'd need to wait another three weeks or so to determine if she needed to go to the next step, that of having an abortion should the vile rape have resulted in her being impregnated by the black bastard. Perhaps it was due to being out of captivity and in the safety of her own home that Karen guiltily began thinking back on those times when unwanted pleasures had overwhelmed her mind and body as shameful and degrading things were being done to her by her demented captor. The episode that constantly came to Karen's mind, one that was so vile and horrid yet wickedly exciting, occurred when her captor allowed her to call her husband to tell him that she'd soon be returning home from her sister's. So demeaning yet wickedly exciting as she was able to now look back upon it from the safety of her home, Karen panted for breath at the recollection of how it had felt when the bastard had mouthed her sex and inserted his long thick tongue up into her, all while she talked to her husband on the phone. Closing her eyes, Karen shivered as leaking juices began to wet the crotch band of her panties, recalling how her entire body had quivered from that mind-shattering orgasm that rocked her body just as she told her husband 'I love you, honey!' Also in looking back at this point it time, what she had done to save herself made her shiver, recalling her role playing while forced to sexually please her captor by telling him "Yes ………............……yes ……….........….send me home to my husband ………..........……….with your black baby in my belly! Fuck me! Fuck me! Fuck your black baby into me! Knock me up …...........………knock me up you with your bastard baby! Oh, yes ……………..deeper …......…………harder …..........…………fuck me like a whore! Yes, yes …..........………..shoot it …........…………shoot it deep in me! Yes …..........……..yes ….............…..fuck your baby in me!"
Accompanying her husband to a company function being held at an exclusive resort, a shiver of excitement coursed through her entire body just after they pulled up in front of the lobby, when the elderly black valet opened the car door for her. Karen had noticed the way the old boy had eyed her up, first trying to get a peek up the hem of her dress when she stepped out of the car, and the way in which she had reacted by spreading her legs wide to give him a good view. After dinner with her husband deep in a business conversation, whether it was intentional or not on her part, Karen wandered back to where the valets were located. There she bumped into Willie Norton, the elderly black valet who had opened the car door for her and who had eyed her up and down. Using the excuse that she was cold and hoping to get her sweater from the car, but it was a lame excuse and she wasn't fooling the old boy at all as he knew what she really wanted .............................a big black cock up her juicy twat! In the back seat of her husband's car, the old boy went down on her, making her cry out "Ahhhhhhh ………...................……..ahhhhhhh ………............................…ohhhhhhhhhh ……........................…ohhhhhhhhhhh! Ohhhhh, Goddddd …..........……………ohhhhhhhhhhhhh! Aahhhhhhhhh……………...........……yesssss …….............………..yesssssssss! Arrghhhhhhhhhhh ………….............………ahhhhhhhhhh!" And when the old boy gave it to her good, she had screamed out "Awwwwww …………….......…….awwwwwwwwwww! Ohhhhh ………….............…….it hurtsssssssssssssss …………................……ohhhhhhhhhh, so biggggggggggg! Yes ……………...............…oh, God ….........…………….yesssssssss! Fuck me ……...........……..fuck me ……..................……….fuck meeeeeeeeeeeee! So good …….........................………so good ……….....................…….ohhhhh, so gooddddddddddd! Oh, God ….......................…..oh, God ………….......………yes ……...............………..yes ……….......................….fuck meeeeeeeeee! Ahhh, God …………………..I'm cummingggggggg! Cum with me ............................................shoot your hot cum in meeeeeeeeeeeeee!"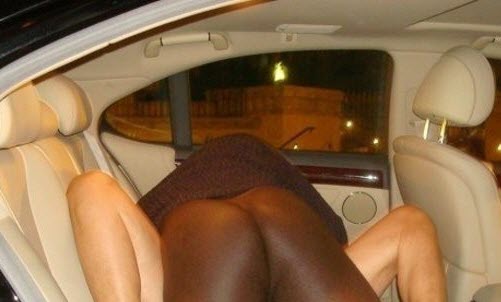 A bit later back in the resort's ballroom where the company function was being held, she found her husband still involved in a conversation with the same people, Karen then got his attention and managed to get him over to the dance floor. As they moved and swayed on the dance floor, everything was just so fluid, especially the slick cum oozing out of Karen's well-fucked slit into the crotch band of her peach colored panties. Embraced in the arms of her handsome husband, Karen then tilted her head up and an intimate kiss then ensued as she darted her pointed tongue between his lips. With her husband apologizing for getting caught up in business talk and for not paying attention to her, Karen told him that it was quite alright as she had enjoyed a walk around the plush resort, but no mention of the fantastic fuck that was thrown to her by the elderly valet in the backseat of their car. Nor did Karen mention having had the valet escort her back to the lobby of the resort as she had gotten a bit disoriented, having thanked the man a bit off the path in a darkened brushy area while on her knees and by taking his thick black cock into her mouth, sucking him off to completion. What Karen had just done would have been unthinkable just a month ago, but having survived her rape ordeal had changed her completely, for now she seemed obsessed with wild and wicked sexual pleasures. And what she had just done was to wild and wicked, causing Karen to cream even more into the crotch band of her panties. 'How much more wicked could things get on this night?' Karen wondered .......................excited at the thought of perhaps letting her husband have his wish for the first time, that of letting him go down on her, let him eat her out ........................................knowing that not all of the valet's cum had as yet seeped out into the crotch band of her panties! With her husband never having gone down on her, Karen wondered if he would know that the juices oozing out of her was the black valet's sticky jizz.
After her indiscretion with the valet, Karen had to extend that wait and watch period for six weeks once again, the time lapse needed to determine if she had been impregnated by a man other than her husband. Karen then made the resolve and swore to herself that her one voluntary indiscretion would be the only one with no more to follow. After three weeks went by, Karen could breathe one big sigh of relief, that of not having been knocked up from her rape ordeal with the vile apartment manager. Now it was just having to worry about having been impregnated by the valet who had nailed her good in the backseat of her husband's car. Three more weeks and then Karen breathed another sigh of relief as her indiscretion also had not gotten her impregnated, promising to herself that there would be no more such indiscretions, but that did not or could not stop her from thinking of the wicked sensations and pleasures she had experienced through both events. Adding on another six weeks, making it three months from her indiscretion with the resort valet, Karen felt much more relaxed about things and was positive that she had returned to her old self and would never again fall prey to having another such indiscretion. With her husband having friends over for a card game, Karen decided it best to leave the men alone and go out to do some gardening and went into the garage to get her gardening tools. Opening the garage door to look for her pruning shears, Karen then got the surprise of her life upon seeing the black valet from the resort walking towards her, with Karen losing the resolve she had made the instant he touched her. Garage door closed, with her husband and friends inside the house playing cards, Karen and the elderly black valet once again occupied the back of her husband's car .............................with Karen creaming all over the big black cock just as it spurted it still very potent load up into her fertile womb!
A decision to go to her gynecologist to get herself on the pill, once she had learn that her first indiscretion had not left her pregnant with a black man's baby after all, was now was paying out in dividends as she no longer had to go through the period of waiting. But at this point Karen knew that she just did not have the fortitude, not after being unable to resist the temptation once the black valet had merely touched her hand, knowing full well that she would eventually give into the temptation and have sex with another man ..................................another black man! Her thoughts during every spare moment available were just filled with naughty thoughts that involved her having sexual trysts with black men, letting them do whatever they wanted of her, fantasizing on those acts were especially humiliating and demeaning! Karen would often picture a big burly black man ordering her to 'Git down on yer fuck'n knees, bitch! Unzip me! Now reach in and pull my cock out! Lick it, bitch! Again, right around the head! Yeah, that's it .........................now say ahhhhhhhhhhhhh! Now suck on it!" Karen would then picture the bastard clasping the back of her head tightly with his calloused hands, preventing her from pulling away, forcing her to stay there on her knees as the bastard proceeded to face fuck her with his thick black cock and forcing her to take him all the way down her throat. And of course it would not end there, not until the black bastard got his rocks off and ejaculate in her mouth and forced her to swallow all his filthy goo. And then Karen would often picture herself on all fours, her body shuddering as she felt the large calloused hands holding her hips steady, then she'd tremble an scream when the bastard would brutally shove this thick black cock into her butt ..........................causing her to pant out "Yesssssssssssss .........................................oh, yes .......................butt fuck me .........................butt fuck me, you black bastard!" After each such fantasy, Karen would find herself panting for breath, her body perspiring from it all and her pussy juices leaking into the crotch of her panties.
Things went quite well for Karen over the next few months, having stemmed any wicked temptations in the bud, and also having less and less of those naughty thoughts as she kept herself busy by taking on several volunteer assignments at the Women's League. But then one of those volunteer assignments took her out to the Paradise Country Club where she was to meet up with the golf pro to arrange a beginner's golf class for member's of the Women's League. Going to the pro shop to meet a Mr. Artie Martin, the local golf pro who would be the one to conduct any classes there, Karen was advised that the pro was working on some of the golf carts out in the maintenance shack. With the pro shop's clerk calling the pro on his cell phone, the pro advised the clerk to have the assistant run her down to the maintenance shop on a golf cart. Karen was glad to get a ride on the golf cart as it was some distance to where the maintenance shop was located, with the assistant advising her that regular maintenance guy was out ill for the past few days and that had the pro doing some double duty as he knew how to do repair to the carts. Entrance to the maintenance shop pointed out to her by the golf assistant before he headed back on the golf cart, Karen entered to find the golf pro lying on the floor under a raised golf cart while the loud noise emitted from a rivet gun made it impossible to make her presence known. Once the sound of the loud echoing rivet gun ended, Karen then called out "Mr. Martin!" Out from under the golf car slid the golf pro, making Karen nearly speechless when the 6'5" man stood and extended his hand to greet her, causing her to shiver as she exchanged a handshake with the tall black golf pro who was shirtless and glistening with sweat.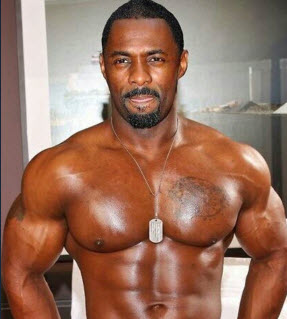 Mr. Artie Martin
Finding herself all alone in the maintenance shop with the muscular golf pro, it must have been the aurora that surrounded her and made the man know exactly what she was wanting of him ...................................a good hard fuck! With the door to the shop locked by the pro, all Karen could do was to stand there in awe as the confident man approached and took her into his strong arms. Karen discovered that the man was not only a pro at golf but a pro indeed in the art of undressing a woman, for very soon her clothing was draped over the steering wheel of a nearby golf cart. Karen had never ridden a golf cart until today, but she was quite positive that the manner in which the golf pro had her riding it was all wrong, for she was facing the bag racks in back of the cart with her knees resting on the seat cushions while straddling his thick jutting prong. "Yesssssssssss ...................................oh, yessssssssssssssssss .......................stroke ittttttttttt ...............................stroke that golf club of yours in me .............................stroke it deep in me! Oh, Godddddddddddd .................................yessssssssssssssssssss ......................................yessssssssssssssss ....................................fuck meeeeeeeeeeeeeeeee ...............................fuck me gooddddddddddddd!" Soon, the way in which the golf cart rocked from side to side, one would definitely think that the cart was in desperate need of some repairs. Later after climbing off the golf cart, Karen found herself being taken into an adjoining room that had some furniture, and she soon was kneeling down in front of a green armchair as the pro instructed her with "That's it! Now grip the club with two hands! Now bend your head to look over the top of the club and look at the ball!" A moment later, Karen had her head bobbing up and down of the golf pro's personal club, wondering if he'd warn her when he was about to cum!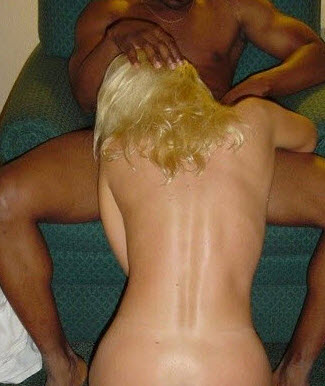 Naturally Karen was racked with guilt after having cheated on her husband once again, but she wouldn't trade that time in the maintenance shop for anything in the world. One thing that Karen would always remember would be the way in which Mr. Martin described to her what a 'hole-in-one' was. He had described it to her when they were riding that golf cart together, the moment that he had thrust up into her when she had straddled him, telling her "Ahhhhhhhhhhhhhhh .........................................now that's the best 'hole-in-one' a guy can ever have in life!" It was another first in her life for Karen, one that she would certainly not ever forget, that of hearing the golf pro yelling out 'FORE' before his errant shot of cum hit her right in the back of her throat with Mr. Martin yelling out "Cumminggggggggggggg ...........................................cumminggggggggggggggg ...............................................cumminggggggggggggg, bitch ...........................................here it cumsssssssssssssssssssssssss .............................................ohhhhhhhhhhhhhhhh, yeahhhhhhhhhhhhhhhhhhhh ...............................................yeahhhhhhhhhhhhhhh .............................cumminggggggggggg in yaaaaaaaaaaaaa!" Karen wondered as to how good a golfer she could be, especially with the golf pro promising all the lessons she wanted for free, but then she wondered actually if any of those lessons would take place on the golf course or once again in the maintenance shop! 'Well, the maintenance shop sure sounds good enough for me, especially as I don't like being out in the sun for too long! Maybe I'll arrange for a bi-weekly golf lesson with Mr. Martin!' Karen thought to herself, her cunny creaming at the very thought of once again handling the shaft she had gotten to use and using those same balls that she had rolled about in the palm of her hand.
Fighting the temptation for a bit, Karen then began taking Mr. Martin up on those free golf lessons every first and third Wednesday of the month, knowing full well where those lessons would eventually end up, knowing that they probably would never make it out onto the greens. Twice a month for the next two months, Karen would sate her lust for some black luving at the country club. Then another one of her volunteer assignments came and would once again to take her further down the road to sexual depravity, one that involved her doing a written proposal of what kind of funding would be needed from the Women's League to help getting an older house up to occupancy status so that a family in need could move in. It looked to be quite a task as the Women's League could help with the funding but a lot more would be required in the overall project, like getting contributions in material from building supply houses and then trying to get contractors to donate their time to work on the house. Although a daunting task, Karen dove into the project as she wanted to keep herself very busy and leave no time for fantasizing about anything. Going through the folder of possible contractors who might be willing to help with project by donating time and providing one's expertise, things began looking up after a dozen calls had been made when Mr. Mort Wilson of Wilson Contracting said that he was willing to take a look at what the project involved before making a commitment, telling her the first thing needed would be to mark off what needs to be removed and replaced in the structure versus what is salvageable.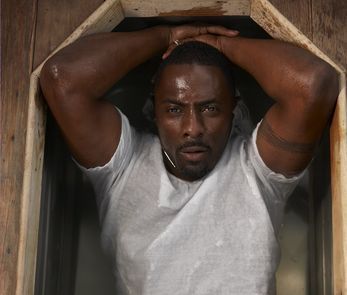 Mr. Mort Wilson
Arriving at the project right at 10 a.m. to meet Mr. Wilson to show him the place, Karen pulled up to see a truck with Wilson Contracting Co. stenciled onto the door of the pick-up truck that was already parked there. With the board that had been covering the front window area removed and standing against a railing, it was easy for Karen to figure that Mr. Wilson had gone in on his own to get a head start in checking the place out. As the window sill was low, there was no point in trying to open the front door that was barely hanging on to its hinges, and thus Karen stepped over and into the run-down house. Karen was glad that she dressed appropriately by wearing a pair of jeans and tennis shoes, blouse already tucked into her jeans, for she certainly would have ruined a dress and scuffed up a pair of heels had that been worn. Hearing some light pounding coming from upstairs, that of a hammer against wood, it was apparent that Mr. Wilson was trying to determine as to what needed to be replaced and what was salvageable. "Mr. Wilson!" she called out loudly but there was no verbal response with more pounding on wood coming from the upstairs. Another shout out of his name but still there was no response except the pounding of wood, causing Karen to head on up the rickety stairs so she could introduce herself to the contractor. With the railing itself a bit shaky, Karen slowly made her way up the stairway while staying next to the wall for safety, her heart thumping for fear that the stairway might just give way under her. Perspiring from that shaky walk up the stairway, Karen stood at the top landing as she tried her calm her nerves down, but in peering into the nearby room where the sound of pounding emanated from she observed the big broad shoulders of the muscular contractor. Karen continued to perspire, only now it was not due to the fear of the stairway giving way but due to the sight of the tall muscular man whose ebony skin glistened with sweat, watching as he went about inspecting the premises and at times purposely making a hole in the wall to apparently indicate what needed to be replaced. After having stood there in awe for several minutes and looking at the man's glistening muscles, Karen saw that he was now looking in her direction, saw his broad grin as he holstered the hammer into his equipment belt and begin to approach her.
At 48 years of age, Mort Wilson had come a long way from the housing project that been considered as the worst in all of Detroit. But in growing up in such an environment, it was a matter of survival of the fittest, where being big and strong were the assets that help Mort thrive and make it out of there. Being good at sports also was a big plus, with Mort's talent getting him a free ride out of the slums to a big time school where he ended up playing linebacker and making a name for himself. An injury ended his dream of making it in the pros and poor grades ended his dream of getting a college degree mid-way through his junior year, which was far more than it should have been as the athletes on scholarship were basically given free rides when it came to grades. He had been busy checking out the premises shortly after his arrival on campus during his freshman year, lifting some weights that he had found down in the basement, before spotting the blond beauty near the doorway. With the look of awe on her face, a look that Mort recognized very well from his life experiences, this cock began to throb and stiffen in his jeans. He was 18 years of age then and had just gotten onto campus after having taken a three hour Greyhound bus ride to get there, told upon checking in that his three roommates in the off-campus housing for athletes would be coming in the next day due to flight cancellations due to weather conditions. He was also told that the tutor for them would stopping on by a bit later to give him a layout of the campus. The tutor assigned to help him throughout his freshman year, a student at the university, was a volunteer to ease the transition of new incoming students on campus. Mort recalled that incident quite vividly, remembering that very same look that he first got to observe on the face of 22 year old Ms. Terri McGowen, a senior majoring in education and engaged to be married that next summer.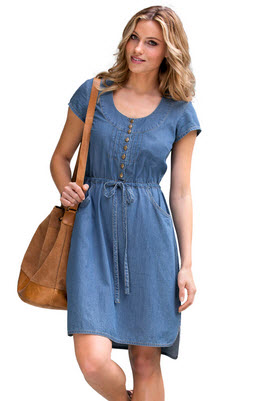 Ms. Terri McGowen
A flash back to that encounter with Terri McGowen, Mort remembered being down in the basement of the off-campus housing with his earphones on while lifting weights and building up a sweat. When he took notice that he was no longer alone in the basement, Mort saw the blond beauty at the bottom of the stairway with a look of total awe on her face, her mouth open as if she was hypnotized and in a total trance. Putting down the the dumb bells in his hands, taking off his earphones, he smiled widely while making his way over to where the babe stood by the stairway. Standing a foot away from her with no words exchanged thus far, Mort reached up with his left hand to grasp the shoulder strap of the large leather bag she had been toting with her and set it down upon the basement floor. With his right hand, Mort reached on out to pull one of the blue straps that were part of the bow tying her dress tight about her trim waist. With no words exchanged, he then stepped closer, reaching behind of her to pull the zipper down the back her dress. Moments later, with still no words exchanged, he had be blond bitch totally naked and holding her soft ass cheeks in his hands as his pants and jockeys lay on the basement floor around his ankles. Finally the first utterance came from the beauty's pink lips, not verbally saying anything to him as it was more of a loud shriek "Aieeeeeeeeeeeeeeeeeeeeeeeeeeeeeeeeeeeeeeeeeeeeeeeeeeeeeeeeeeeeeeeeeeeeeeeeeeeeeeee!" A moment later, Mort wondered as to what was all that warm sticky fluid getting onto his right fingertips, then he came to realize that it was blood ...........................the bitch was bleeding! He had just popped the bitch's cherry! Thinking back to that freshman year in college, he remembered often seeing the blond tutor going to classes at times while holding hands with her fiance. He had often wondered about her and whether her marriage to the punk white boy had worked out, especially whether or not that punk could satisfy her in bed, for that pretty little bitch had really turned into a hot little nymph before graduation rolled around that next May. With her coming to tutor him twice each month, she would stay to burn the midnight candle with him to go over his studies, but it was him doing the tutoring by the end of the evening before she left for her dorm .................................................with her pussy and mouth each having been filled with a load of his hot cum!
Like that first time on him seeing that look on a woman's face, no words were uttered as he neared the woman standing in the hallway, not even when he reached out to take the clip board from her hand and tossed it to the floor. Fully confident at the point, it was then that Mort spoke up in telling her that "As ya can see, I's been marking the area that needs total replacement! Tearing those areas apart or putting a hole in the area is what the construction crew will look for when they come to do repairs without anyone having to explain things in detail to them!" Mort gazed at the beauty up and down, then added that "Jist like the white blouse yer wearing ..............................the way I'd signal that it's no good any more and need to be replaced is by .............................................doing this!" "R------r---r---i---p----p---p---p---p---p---p!" was the sound of the front of her blouse being shredded by his strong black hands that reached up and grabbed the front of her blouse. Material being torn and button flying all over the place to roll about on the floor, Mort just smiled widely as the stunned beauty still did not utter a sound but was not panting for breath. His large hands cupped her bra covered titties, thumbs massaging the lacy cups to feel the buds begin to stiffen under his touch. Undoing the bra that had its clasp in front and between the two cups, Mort then fondled her bare titties as the thick pink nipples rose up stiffly to nearly an inch into the air. Suckling on one breast, capturing the long pinkie between his teeth, Mort then moved to pay homage to its identical twin. Tongue flicking on the twin beauties, Mort then advised "These babies are in absolutely perfect shape .............................absolutely perfect!"
Lifting up the petite beauty, Mort carried her into the upstairs bathroom that was just a bit to the left, he then set her down upon the bathroom counter top. Peeling off her tennis shoes and tossing them aside, Mort then had her jeans undone and zipper pulled on down. He then worked at getting both her jeans and lacy white panties on down over her trim hips at the same time. Dropping his pants and jockeys down around his ankles at the same time, his black boner was now at full attention as he reach forward to take her soft ass cheeks in hand, advising her "It's always good to check out the plumbing, never know if its there's a problem such as being clogged up! As ya probably know, plumbers always use what they call a snake to clean out any clogged pipes!" "Ohhhhhhhhhhhhhhhhhhhhhhhhhhhhhhhhhh .........................................................ohhhhhhhhhhhhhhhhhhhhhhhhhhhhhhh ........................................................ohhhhh, my Godddddddddddddddddddddddddddddddddddddddddddddddd!" were the first words uttered by the blond beauty upon having gotten up to the second floor of the house to be renovated, but the snake being used at this instant was the big black snake that the contractor carried with him at all times between his thick muscular legs. Swung around in his strong arms, the contractor then continued checking out what needed replacement in the house to be renovated by now pounding upon the drywall in the bathroom, only it was her soft ass cheeks that were being buffeted up against the bathroom wall. The wall behind of her certainly needed replacement for it caved in to show the round indentation that her butt had made in it. "Awwww, sweetie .........................................now to give it a good flushing to make sure there's so leaks! Ohhhhh, yeah ..........................................cumming ...................................cummingggggggggg in ya, bitch .......................................ahhhhhhhhhhh .................................................ahhhhhhhhhhhhhhhhhhhhhhhhhhhh!"
By mid-afternoon Karen had to admit that Mr. Wilson was quite through in checking things out, especially when it came to the plumbing aspect, to which she could personally attest to by the soreness in her ass and goo that kept on clogging up her throat. With a couple more round indentations caused by the deteriorating condition of the drywall, it was easy to conclude that all the drywall in the house needed to be replace, especially if her ass bumping into it could cause such damage. She was really pleased that Mr. Wilson agreed to provide the free labor of both he and his work crew, but there was one condition made the contractor, Fridays would be set aside as inspection day where he'd personally show her what had been down and what still had to be done. As she drove home that day, Karen knew that she definitely needed to get home before her husband, especially as she was wearing the over-sized white t-shirt given to her by the contractor for having ruined her blouse. Her still very stiff nipples tenting the t-shirt and the outline of them clearly visible, crotch of her jeans sopping wet and discoloring the front of it, all due to Mr. Wilson taking her undergarments as souvenirs in exchange for the t-shirt he had provided her with. Breathing heavily, Karen could not get over the exciting shiver she had experienced each time that nipples had rubbed up against the muscular body was all grimy from working up a sweat, and that exciting feeling was tenfold each time Mr. Wilson's snake had slid up her body or down into her throat.
It was quite ironic as to how things turned with Karen volunteering with the Women's League to keep her mind off of naughty fantasies with black men, but instead the assignments only led her into real life encounters with big muscular black studs who were very well-endowed. She no longer had much idle time on her hands, not with her twice a month 'free' golf lesson at the country club, and now a weekly inspection of the house being renovated. But upon receiving another new assignment, Karen read the request for the Women's League to consider making a donation to upkeep one of the State University's off campus housing for athletes, Karen saw that the request had been made by a well known husband and wife team that were both alumni and strong boosters to the university, and with the wife also of high standing in the Women's League itself. Apparently both the university and alumni association had made as much contributions as possible to the housing and upkeep of the three athletes living in this off campus facility. With the national college federation in charge of college support to athletes, the request had been made by the wife who was also a member of the Women's League, hoping that any contribution from the Women's League would not be questioned by the federation. Reading the written request for any kind of funding available from the Women's League, Karen then looked at the questionnaire that was required to be checked off for the funding consideration to be made. For this assignment, Karen's job was basically to inspect the premises and interview the students in the rental, then submit her assessment to the Women's League as to whether it was a worthy cause for the organization to participate in.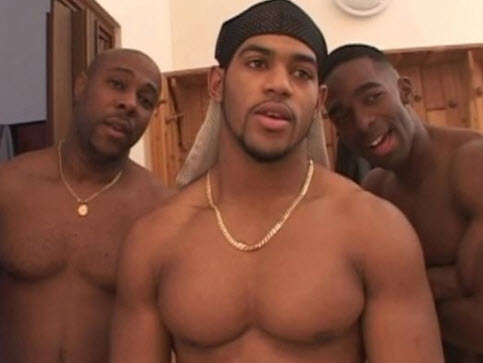 Abe Monroe, Butch Wilson, and Benny Johns
The request had taken some time to first go through the university to see that there would no complications with any of the overseeing intercollegiate rules committee or to see if donations from the Women's League to such a cause would be limited in any manner, Karen saw that there was only an indication of the form request stating that athletes were yet to be assigned to that particular off-campus housing when the request had initially been made. Thus, Karen had no idea as to who were the athletes currently living at the premises for this semester, and there was no phone being furnished by the university as students normally brought their own cell phones with them. So Karen felt that there was no point in wasting a lot of time calling the university just to get the names of the current students residing there at the premises, especially as she knew the campus of State U. quite well and the name of the street the premises was located on was adjacent to the main road on campus. And because it wasn't too far away from home, Karen figured that she just pop on by and if no one was there, she'd merely leave a nor or stop by at another time. Parking her car out front, Karen knocked on the front door and had to suck in her breath a shirtless black young man came to the door to see who it was that had come calling. Stammering a bit, Karen introduced herself and explained the reason for her visit, to which a smiling Benny Johns opened the door to extend a hand out to greet her before turning his head to yell "Hey, Abe .......................Butch .............................git yer black asses out here! Now!"
With the stairway leading upstairs to where the bedrooms were located, some lighting improvement was certainly called for as Karen held onto the railing in case of a misstep, following Benny Johns who was leading the way while his roommates trailed behind of her. In chatting with the young men, Karen got to learn that they were all basketball players, all three of them having been recruited from the junior college ranks to play for the university in the upcoming season. But as Karen reached the top of the stairway, her heel got caught upon the rug and she nearly fell forward straight into the hallway wall. Fortunately Benny Johns grabbed her left wrist in time while Abe Monroe reached out from behind to grasp her right elbow. Breathing a sigh of relief, Karen then trembled with nervousness as she realized that she was being held by two handsome young black college jocks, and that she was all alone with them in this off-campus housing. Speechless, unable to move on her own will-power, Karen could only pant for breath as both her hands were being drawn away from her body with her fingers on both hands coming to rest on the bulges sported by Abe Monroe and Benny Johns. And then Karen felt fingers fumbling on the hook on the back of her dress, and seconds later there was no doubting that the sound was that of the zipper of her pink dress being pulled on down by Butch Wilson.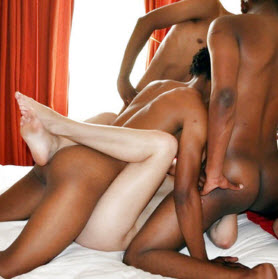 Into the nearest bedroom she had been taken by the three handsome black young men. Before Karen knew it, the two bulges that her hands were clasping upon had been bared and she proceeded to fist them while extending her tongue out to lick at each of the two bloated cockheads. Void of her dress and undergarments, with Butch Wilson stripping her dress and panties from her after peeling off her white heels, that young man shuffled up the bed between her widespread legs. As the young stud sliced his thick cock up into her juicing slit, Karen then wrapped her trim white legs around him, locking her ankles together to spur him deep into her. Butch Wilson had her creaming like crazy when she arched up into him as he began pumping his thick jizz into her. But when Butch fell away after pulling out of her, it was Abe Monroe getting into the saddle while Benny Johns continued to get a good tonguing from her. Another fantastic orgasm as Abe Monroe shot off into her, then it was Benny's turn to get into the saddle. Three fantastic orgasms, one from each of the college studs who now lay nearby on the bed with her to recuperate from the mind-blowing fuck sessions. This day would certainly not be forgotten by Karen, one that would end in the late afternoon, but only after she got to take on the threesome all at the same time: with with her straddling each college stud for a second fuck session, another getting to bugger her up the ass, while she gave the third one head. So of the three studs got to enjoy her pussy, ass and head before she departed that day!
End of Story.