Young Stud on the Prowl - I


(m/f, cons)

by

Black Demon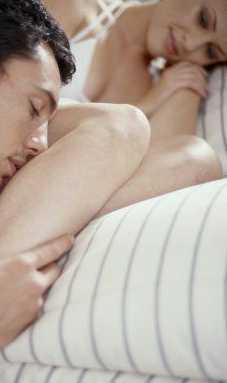 ___________________________________________________

Standard Disclaimer!

This is a fictional story intended for Adults only!

______________________________________________

Sighing in disbelief at having his father tell him to skip school for day, that his mother would make the call to the school to advise he was sick, Tim Faber groaned at the thought of being delivery boy for super market owned by his parents. Living in this upscale neighborhood, parents owning the local and very popular market, Tim hung normally got to hang around with his peers without having to work. But on this day, the regular delivery guy had some type of emergency surgery while his backup was on vacation off in the mountains for a hunting trip. From star running back and jock one day, making first team all-conference one day, to delivery boy the next had Tim feeling rather humiliated and sorry for himself.

Faber's Super Market was one of the more modern super markets, catering to the upscale neighborhood in which sale prices didn't matter as much as the convenience of getting the best brands available at still reasonable prices. And with the clientele being very tech savvy, the recent introduction of customers shopping via the internet had sales taking off as Faber's also provided free delivery to homes in a three mile radius, thereby covering the entire suburban neighborhood and allowing the prim and proper housewives even more free time to their day for a spa treatment or expensive facial. Wanting to be looked upon as one of his peers, seen driving the market's delivery truck just seemed to Tim as a real put down, bringing him down from status his peer's enjoyed.


The delivery truck was equipped with a freezer, refrigerated section, and a section kept at room temperature so as to keep the quality of all the items being delivered to the customers.

On the computer screen displayed on the dash, it would have the name and address of each customer along with the customer's phone number, then showed the number of bags being delivered and where each bag was located in the truck.

Of course, in this upscale neighborhood, good tips could be earned by the delivery person.

Requested time of delivery was noted on each order, with customers being promised that the delivery would be no more than 15 minutes after the requested time.

Deliveries were not to be left at the front door, so as there would be no spoilage, thus assuring that the customer would be at home at the scheduled delivery time. Thus, there was no way that Tim could not being seen by the people accepting the delivery, many of whom would be a parent of one of his school mates. Tim dreaded the thought of having one of his buddies or a girl at school say 'Heard you made a delivery to my home yesterday!' Getting in the truck and scanning the computer screen after having made his first delivery to an elderly couple, then flipped back a couple spaces as the name and address looked quite familiar to Tim, that of the order placed by Mrs. Leigh Merson.

Licking his lips as the image of the beautiful woman appeared in his mind, Tim's cock began to rise up in the confines of his jeans. Being in the same senior English class as Kathi Merson and hanging out in the same group of friends, Tim had been in the Merson's home that past summer and had met the beautiful mother of his cute classmate. Several times after meeting Mrs. Merson, Tim had stopped by to pick up Kathi as the group of them getting together, with each time Tim longing to once again meet her beautiful mother. And the third time was the charm as Kathi was running late when the beautiful Mrs. Merson answered the door to greet him and invite him into her home.


Following the trim beauty into her lovely upscale home, Tim felt the front of his pants tenting once again as he eyed up the back of the nicely dressed sophisticated woman, wondering just how it'd feel to have her in his arms.

At his age, Tim certainly had his teenage hormones raging for certain, where getting into a girl's panties was always the primary objective.

Good looking and with him being a jock, the high school gals swooned around him, just dying for a date with him and were quite willing to drop their panties for him.

Tim certainly was not one to pass up on such an opportunity, thus making him far more experienced than any of his peers.

Now after much practice, his fuck stamina was of no match to any other stud, as he could hold off as long as needed till he made the most frostiest of bitches scream and cream around his throbbing boner before popping his hot gooey load of baby batter up into her fertile womb.





But at nights, Tim did not dream of those cute young high school girls, not even reminiscing of all the fun enjoyed in getting them to drop their panties for him so he could get between their trim legs.

No, what Tim went to bed dreaming about were those beautiful and sophisticated women that he would happen to meet earlier when picking up his young teenage date ……………………that of the girl's mature sophisticated and elegantly dressed mother!

The mothers, generally in the late thirty's to early forties were what Tim craved and desired the most, giving him a fucking hardon whenever he thought of such a beautiful woman and the exquisite joy that could be available between those trim sexy legs.

She being married, a mother of at least one teenager, respected in the community ……………………….but all that made it all the more exciting for Tim!





Sexually active from when he turned fifteen, Tim had made his very first conquest of such a mature beauty after he had turned sixteen.

Thinking back that that first conquest, Tim closed his eyes as the image of the lovely Mrs. Julie Branson formed in his mind.

Back then, the lovely beauty was 38 years of age, a sixth grade teacher at Middlebury Junior High ………………………………………..and his former 6th grade teacher!

He had dreamt of her for so many years, innocently at first while in her class, more like that of a young schoolboy crush on his beautiful teacher.

Over the next two years, he'd seen her shopping at the mall several times, but he always stayed out of sight but followed and spied upon her at a distance.

Tim did not know that she had a daughter his age, that she had been attending an all-girls private school, the very same one that her lovely mother had attended.

But Tim met Melanie Branson upon entering Middlebury High, where they were classmates in the same homeroom and math.





Shocked upon hearing of Melanie Branson being his former teacher's daughter, Tim deviously hoped that in developing a relationship with young Melanie would somehow allow him to see his former teacher once again.

As Melanie was not very mature, rather pudgy and not attractive in Tim's eyes, she definitely not his type but Tim's ulterior motives had him befriending the unsuspecting young girl.

He could see that she was definitely attracted to him, thus it had not been difficult in befriending her, especially as they would be walking home in the same direction.

Tim had told Megan that he had had her mother as his 6th grade teacher, that she had been his most favorite teacher of all, thus he anxiously awaited the moment that he could meet the woman that had filled so many dreams.

It was just before Christmas that Tim got the opportunity he had been hoping for, when Melanie invited the group of classmates she was close to over to her house when the last day of school came before the Christmas break. Her mom was at home as the middle school got out a day earlier. Pizzas had been ordered and to be delivered for lunch before the gang headed on off to watch a movie at the local cinema. Having had a rapid growth sprout shortly after 6th grade, the still very beautiful and elegant Mrs. Branson stood in awe as she looked up at him, not believing her eyes as she commented "Tim ……………………my goodness ……………………..how you've grown ……………….you're all grown up now!" Then she gave him a hug and Tim couldn't help but to put his arms around her trim waist and inhale her sweet fragrance, with of course his cock immediately beginning to throb with excitement.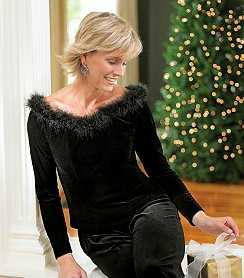 Mrs. Julie Branson

While the gang of teen ate the pizzas and chatted away, Tim couldn't take his eyes off his former teacher, all while thinking that 'She's even more beautiful that I remembered!'

And then Tim got flustered, realizing that Mrs. Branson had caught him staring at her, blushing as he turned away in embarrassment.

'Damn, she looks so fucking beautiful, so elegant in that black outfit with the furry top!

Jeez, what I'd give to have her in my arms again ……………………….and not have to let go of that soft sexy bod of hers!

God, I'd like to kiss her …………….on the lips …………………and French her!

Oh, man, I'm getting a fuck'n boner just thinking about it!' he thought.





What Tim did not know, and would not know till much later, was that his former teacher was quite flustered herself in meeting him once again.

When Tim was in her class, Julie had always thought of him as being very bright and a handsome youngster.

Now he had grown up to be a very handsome young man, making Julie swallow with nervousness as Tim reminded her of her first love when she was sixteen and a freshman in high school.

Closing her eyes, Julie thought back to her beginning days of her freshman year in high school, and how she had gotten her very first kiss from her first love.

In glancing over to where Tim sat, Julie was seeing her first love once again, her body tingling with excitement.

And then it was Julie's turn to get flustered and blush, for she came to realize that Tim had caught her staring at him this time.





With Tim driving a car, he and another guy were driving the group to the theatre and were then to give everyone rides home.

After getting to the parking lot, just ten minutes away from Melanie's home, Tim then feigned getting

a call on his cell phone.

Moving away from the group, but talking loud enough for them to hear, he spoke into the unconnected phone "Your car went dead?

Where?

Okay, well hang in there …………….it'll probably take me about twenty minutes to get there!"

Then he told Melanie and the gang "Hey, I gotta go and help out one of the guys on the team!

His car broke down so it'll probably take a couple hours to get it fixed or to the garage!

I'll be back and meet up with you at arcade after the movie is over!

So, don't worry about your ride home!"





Ten minutes later, upon hearing the doorbell ring, Julie Branson put the dirty dish back down into the sink and wiped her hands on the dish towel.

She wondered who it could be, not expecting Melanie nor any of her friends back so soon, and looked out through the door's peephole.

Seeing that it was Tim, she immediately unlocked the door and opened it.

Tim appeared shy as he handed her a gift that he had hidden behind his back, telling her "I wanted to give this to you earlier but …………..I guess I was too embarrassed to do so in front of the gang!"

Instinctively, Julie tried to give comfort to the handsome but quite embarrassed young man by giving him a hug and thanking him for being so thoughtful, telling him "Thank you so much, Tim!

You've always been so thoughtful!"





But that gesture of giving her former student a hug was a terrible mistake as the young man held her firmly in his grasp.

"Tim ………………….Tim ……………………noooo!" Julie uttered out as she tried to disengage his strong arms from around her body.

Then, as she began to protest more, Julie could only shiver nervously as the handsome young man's lips were upon hers and his tongue was seeking entrance between them.

Closing her eyes as this reminded Julie of that embrace with her first love and the first intimate kiss they had shared together.

Transported back in time, wanting for this kiss to continue forever, Julie allowed him entrance and then her pointed tongue was dallying with his as they embraced one another.

Tim could feel the beautiful mother and his former 6th grade teacher trembling in his arms, could feel her heart thumping against him, but this illicit contact made it all the more thrilling for Tim. The elegant and sophisticated beauty was now putty in his arms, giving Tim the opportunity to lock the front door behind of him and slowly guide the trembling woman towards the living room. That long embrace continued as he took his time in this forbidden seduction, not wanting to spook her and have things come to an abrupt halt. But deftly, with experienced fingers, Tim had undone the hook at the back of her black furry top and had unzipped it all the way down.

Her head spinning, Julie felt as if her entire body was spiraling down into large whirlpool, and then her body shivered with delight as was clamping over her bared left breast and being avidly suckled. "Ooooh …………………..oooooooooooooh …………………………….ooooooooooooooh!"Julie swooned as she ran her trim manicured fingers thru her love's soft wavy hair. "Ohhhhhhhh …………………………yessssssssssssssss!" she panted out as the right twin nipple began to swell from the teeth clamped around it while being teased by the flicking tongue. At this point, unaware of her furry top and bra being removed and strewn about on the living room's carpet, Julie lifted her hips up some to allow her young lover to work her black slacks down over her trim hips.


Working swiftly and deftly with skilled hands, not wanting the spell to be broken, Tim had peeled her black heels off and tossed them aside as he worked her slacks over her bare feet.

And then she was once again lifting her hips up once again, this time to allow him to strip her lacy black panties over her trim hips, down her sleek legs and off her bare feet.

It was just an unbelievable dream come true for Tim, that of having his former teacher, the woman of his dreams naked beneath him on her living room couch.

Feeling her arms around him, her trim fingers running through his hair, Tim got into position between her long sexy legs while caressing her soft creamy ass and letting his throbbing hardon brush up against her soft golden fleece.





And as he placed the dome of his bloated cockhead up against the center of her being, his cock stiffened even harder upon hearing Mrs. Branson's trembling voice pant out "No ………………..oh, no ................Tim …………………don't ……………………….this is so wrong …………………….we can't ………………………..you ……………you my former student …………………………….young enough to be my son!"

Then she cried out beneath him "Ohhhhhhhhhhh …………………………………..noooooo …………………………..nooooooooooooh ……………………..oh, Tim …………………..you're so biggggggg!" At that point, enjoying the exquisite feel of her tight cunny squeezing upon him, Tim panted out pleasure "Ohhhhhhh, Mrs. Branson ……………..oh, so good …………………………….so fuck'n good ……………………………so much better than in all my dreams!"

Rearing back some, then slicing between her slick folds, Tim skewered his hardon all the way into the hilt as he felt her sexy legs wrapping themselves around his asscheeks to pull him tight to her.





Definitely wrong, totally illicit, but this was absolutely best fuck of Julie Branson's life.

Her mind was spinning about, knowing that this was totally wrong, but it felt so good to rub the tips of her nipples up against Tim's masculine chest as she squeezed her legs tight to get him to fuck her even deeper.

Married now for 17 years, never having even once considered stepping out on her marriage to Dan, yet she had succumbed to the seduction of a 16 year old teenager ……………….and worst, a former student of hers!

He had given her the most fantastic orgasm ever, and he was taking her up to the heights of another, yet his prowess and energy seemed limitless.

As the thick pleasure giving cock sliced in and out of her gripping cunny,

Julie swooned and cried out "I ………………I'm cumming …………………..I'm cumming againnnnnnnnnn!"





It was once ……………………….twice ……………………..and then a third mind-shattering orgasm that racked her petite body time and time again before her confident young lover ejaculated his hot scalding baby juice deep up in her

fertile womb.

Ten minutes after her young lover had collapsed upon her body, her arms and legs still wrapped around his muscular body, Julie found herself looking up at the ceiling of her living room.

Then the horror realize just what had taken place in her own struck home, but as she tried to push the heavy body from hers, Julie shuddered with guilt upon feeling his thick cock twitch within her still clasping cunny.

Not only had she committed adultery, she had just had sex with a young teen …………….a former student of hers, but he had ejaculated his semen in her womb!

Worst of all, this was the most dangerous time of the most for her!





Due her hands pushing at him, Tim groggily rolled his back up against the back of the sofa , allowing the beautiful woman to slide out from under him.

His eyes then began to focus, seeing his former teacher grabbing up her heels and clothing, while mutter loudly "Oh, God …………………….what have I done!"

And then she was racing down the hallway.

Next came a loud slamming of a bedroom door.

Getting up from the sofa, Tim made his way down the hallway and tried the door knob to find it locked.

Pressing his ear up against the door, he could hear Mrs. Branson crying and sobbing.

"Mrs. Branson!

Mrs. Branson ………………..let me in!" he called out to her.

"No!

What we did was wrong ………………………..so wrong!

Please leave!

Please …………leave, Tim!" came the sobbing reply from behind the bedroom door.





"I'm sorry!

I'll …………………I'll leave you alone, Mrs. Branson!" Tim softly whispered, too soft for her to hear him, then turned and made his way down the hallway to retrieve his clothing.

Taking his time after leaving the Branson home and going to his car, Tim then headed on off to meet back up with the gang.

Closing his eyes, taking a deep breath, Tim swore that he could still smell the sweet perfume of his former teacher as well as to feel how great it was to have her pointed tongue dallying with his.

'Unbelievable!

Fuck'n unbelievable!' he told himself of the successful seduction of his former teacher as Tim relived every moment of their sexual encounter on the living room sofa.





Having bought a disposable cell phone, so that one's caller I.D. would not reveal his identity, it took Tim several attempts early that next week before it was Mrs. Branson who answered.

On prior attempts, with Melanie or Mr. Branson answering the phone, he would immediately hang up.

After say her name on the phone, there was silence at first on the other end of the line, then he heard her stammer out "Tim …………………..what we did last week was so wrong …………………………so very wrong!

I feel so ashamed ……………………so ashamed that it happened!"

"Mrs. Branson ………………….please ……………I need to see you again!" Tim advised.

"No ……………………..absolutely not!" came the reply, then the sound of the dial tone as Mrs. Branson had hung up the phone.

<>





Two days later, after getting her on the phone once again, Tim pleaded to meet with his former teacher once again.

She refused to have him coming over to the house, saying it was just "too dangerous!"

Finally, after much pleading on his part, Mrs. Branson agreed to meet with him but the question was where they could be alone to 'just talk' and not have anyone seeing them together.

It was then that Tim advised "One of my buddies work as a desk clerk at the motel on 8th and Townsend Blvd. called the Green Lantern!

I could get a room there!"

"No, Tim ………………………I'll meet at a place just so we can 'talk' privately!" she chided him.

"Yes ……………just to talk ………………I promise!" Tim advised.

<>





And so, with Mrs. Branson telling her daughter and husband that she was going out shopping the after Christmas sales for the day, she dressed very conservatively so as not to give the handsome young teen any ideas that her meeting him was to be anything but a private 'talk'!

A thick white sweater, blue jeans, short 2" black heels were the attire that she chose for the day.

Entering the motel unit that Tim had given her on the phone, Julie backed away when her former student stepped towards her, making sure that she kept him at arm's length.

Then Julie made him sit across from her at the small dinette table, thus assure that he kept his distance.

Actually, having succumbed to the handsome teen that past week, Julie was so afraid of she herself losing her determination should he touch her once again. <>





After getting her former student to understand the guilt that ate at her, how ashamed she was that it had happened, Julie got Tim to reluctantly agree that they should never meet and be alone together after this day was over.

But as she got up to leave, his touching and then grasping her hand had Julie's determination and will power fading off into the sunset.

Her knees were getting weak, her entire body trembling as she was pulled into his arms and then his lips were upon hers ……………………………..with a deep passionate French kiss ensuing once again!

And then what Tim was whispering in her ear made so much sense, that "We won't meet again like this or be alone together ……………I promise …………….like you asked of me ……………………from 'tomorrow' on!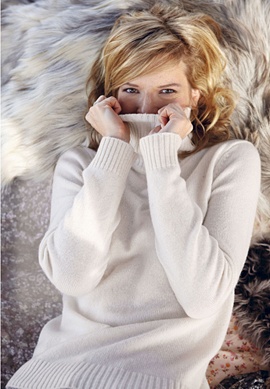 What had gone unsaid, but was clearly understood, that it was mid-morning and that they had the rest of the day before she was expected back at home.

Guided to the motel room bed and being eased down onto it by the handsome teen, Julie giddily pulled up the folded portion of her wool sweater up to her nose while acting like a young teen herself.

Julie shivered as her former student slid his hand up under her sweater, touching and caressing her bare skin, then she felt his hand slide around to her back and move up to the clasp of her bra.

"Oh, Tim ……………………………..oh, Timmmmmmmmmmm …………………….oh, yesssssssssss ……………………………oh, yessssssssssssssssssssssssssss ......................................oh, God ...................yessssssssssssssssss!" she panted out as her sensitive nipples were mouthed and sucked upon, then teased mercilessly by his flicking tongue.

Giving into the wishes of her young lover, telling herself that this day would be the absolute last time, Julie Branson wanted to please her former student as well as to enjoy the pleasure of his intimate but forbidden touches.

Julie was astounded at the confidence of the young man, feeling like she was the inexperienced teenager instead, lifting up her hips to allow him to work the tight pair of jeans over her trim hips.

Jeans gone, so then were her heels, and next were her wool sweater and lacy white bra to leave her in just her pair of lacy white panties.

From that point on, it would be many a first for Julie, like being eaten out for the very first time …………………right through her lacy panties!

And then, just as she was about to climax being eaten through her panties, her young lover pulled it aside and sent his tongue wiggling up her snatch to make her scream out in ecstasy.

Another first came soon after, that of her taking a male's penis into her mouth, and also to having one ejaculate in her mouth and down her gulping throat.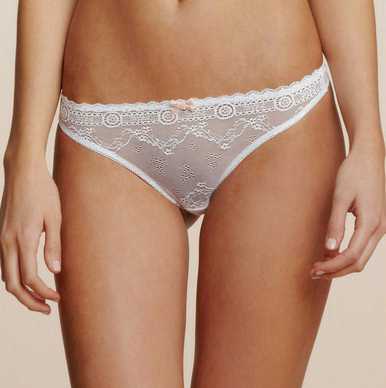 Not wanting to lose any precious time together, they bypassed lunch without a thought of food, instead wanting to spend each available second in one another's arms and joined only as a husband and wife should.

Certainly not a way in which teacher and student, even though a former student, should be interacting together as such would certainly raise eyebrows.

And such would surely bring about disgrace in the community to the adult teacher should their intimate relationship ever become public knowledge.

For Mrs. Julie Branson, her young teenage stud was remarkable, his stamina and lust for her body just unbelievable.

As for young Tim, his youthful energy and the lust for his beautiful teacher had him rock hard from the get go.

And that famous blue pill, dropped in his can of Coke to dissolve every couple of hours, certainly had him rising to the occasion.

Fucking and sucking, sucking and fucking, showering together, and fucking in the shower had been the agenda for the two lovers that day. <>





That had been the last time they had shared together, for Tim realized just how dangerous it was for his former teacher and thus respected her wishes that he not call her any further, and that they no longer saw one another.

For the first few weeks after that, Julie jumped each time the phone rang, praying that it was not Tim, yet feeling a bit disappointed later that it had not been him.

Julie still remembered that day in the motel room, how he had taken her panties from her as she was about step back into them, and how wet the crotch of her jeans had gotten by the time she got home ………………with her young lover's cum that filled her to the brim kept on oozing out each time she stepped on the brake!


Then, just before the school year came to an end in early June, Tim nudged and asked Melanie Branson "What are you thinking about? You seem to be in dreamland!" "Oh, I'm so happy, my wish from when I was five years old is finally coming true! I'm finally going to be a big sister to a little baby brother or sister!" came the excited reply from his friend. "When?" Tim asked. "The last week of September is the predicted time for the baby to come?" came the reply. In calculating back nine months from her mother's due date, Tim smiled as her date of conception clearly fell during the time he seduced her at home and their trek at the motel. Later, early that next school year, Tim read in the newspaper of the newborn to the Branson's as they welcomed the birth of their son Timothy Branson.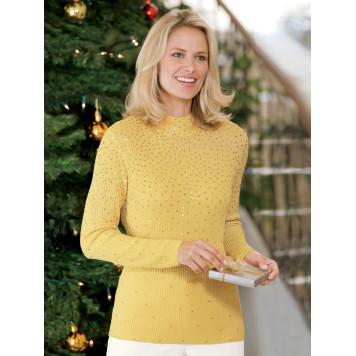 Mrs. Leigh Merson




Back to the present day, Tim looked at the grocery list of items to be delivered to Mrs. Merson, saw that there would be four bags of groceries to be delivered to her home. In going down the list, there were eight steaks in the refrigerator, fresh mushrooms along with fresh greens. In seeing the items on the list, it was easy for Tim to decipher that the Mersons' would be having company over for dinner. Then there was that note on the bottom of the delivery list, indicating that Mrs. Merson would not be home till 10:45 a.m., thus requesting an 11 a.m. delivery or shortly thereafter. In going through the entire list, Tim then made contact with those scheduled after 11 a.m., making contact with each of them to see if the delivery could be made either before 11 a.m. or after 3 p.m. Smiling as the delivery schedule had been cleared between 11 and 2:45 p.m., Tim felt his cock twitch with excitement in the confines of his jeans.



Living in an upscale neighborhood, his parents rather wealthy, Tim always had money in his pocket and a healthy allowance plus a good sum furnished to him every Christmas so he could buy presents for his friends.

Having thought it out, a nice gold heart on a chain would be the perfect type of gift to give to a sophisticated and mature beauty, shocking her most of all in getting it from a 16 year old teen.

It would certainly have telling him that such a gift was inappropriate from a teenager like him, that she was a married woman, but most of all to let her know that he certainly had a crush on her and that in all probability fantasized about her at night.

All those unspoken words would be immediately transmitted to the beautiful woman, allowing Tim to make his move all that much sooner.

Parked at the nearest intersection, a half block from the Merson's home, Tim watched and waited for the blonde beauty to arrive home.

As the car turned onto the driveway and garage door rising up, Tim watched Mrs. Merson get out of her car to walk in back to retrieve some packages from the trunk, licking his lips to see her in a blue dress and 3" white heels.

Looking at her trim and flawless legs as she bent over, Tim felt his hardon threaten to bust through the front of his jeans.

The she disappeared at the back of the garage to enter her home as the garage door was lowered and closed.

Not wanting to be early on the delivery, he looked at his watch and proceeded to wait till just before 11 a.m. to get her groceries ready for delivery, and the special gift of his that was intended on disarming the lovely beauty.





Looking at her watch, Leigh Merson saw that it was nearing 11 a.m. when the delivery of the groceries order would be arriving, just enough time to make a quick change into something more comfortable.

Having set down the packages she had brought in with her, Leigh went down the hallway to the master bedroom to change.

Stepping out of her heels, she got out of her dress and put on a white pair of slacks and an elegant gold pullover.

Then she slipped on a pair of tennis shoes that she wore indoors before heading back out into the living room.

Wanting to be certain that everything would be perfect, Leigh turned on the decorative lights and that of the Christmas tree to double check that everything was in working order.





As observed that everything was in working order and seemingly perfectly placed, Leigh smiled widely at the accomplishment.

Then the doorbell rang.

Looking up at the clock on the wall, it was exactly 11 a.m. and Leigh thought to herself 'My goodness, right on time!'

Walking over to the front door, she unlocked it opened the door with a greeting "Merry Christmas, Mr. Boyer!

You're right on ……………Tim!

It's you!

Aren't you supposed to be in school today?"

Leigh immediately recalled that day when she had caught him staring at her in her home, and then the exact opposite had when she was looking over at the young teen while thinking 'My gosh ………………….he's so handsome!

No wonder Kathi and her girlfriends were all go swooning and going ga-ga when talking about this high school jock!'

Blushing at the recollection, she heard him say that "Yeah, I had to cut school today as Mr. Boyer had an emergency and my dad me to help out for the day!"





As Mrs. Merson offered to take a bag from him, Tim advised "No, I've got it ………………they're pretty heavy ……………….just lead the way and I'll put them down for you!"

Then, after setting down the packages on the kitchen counter, Tim advised "The steaks are in this bag here ………….best to put those in the refrigerator right away!

I've got two more bags in the truck …………………..I'll be right back with them!"

Quickly making his way back to the truck to get the two bags of groceries, he then slipped a nicely wrapped gift containing the heart-shaped pendant on a gold chain for the beauty.

Once back in, Tim deviously turned the locks on the front door, then proceeded to make his way back to the kitchen to make his move on the lovely unsuspecting beauty.

At first refusing the $10 tip from Mrs. Merson, but she insisted, and Tim then got to extend his stay by advising "I've got a lot of time before my next stop ………………let me help pass the items over to you!"





Having saved the best for last, Tim then presented his nicely wrapped gift to the married beauty, loving the nervous and apprehensive expression on her face as she asked "What is this, Tim?"

"Just something from me to you!

Open it!" he replied.

Tim watched as Mrs. Merson nervously began to undo the bow and wrapping, open the jewelry box, and he heard her suck in her breath before exclaiming "Oh my!

Tim, it's beautiful but …………………there's no way I can accept something like this from you!

It's so expensive …………………….and ……………something you should be giving to a girlfriend!"

"Please, Mrs. Merson …………………..you're so beautiful …………….it's just something I had to get for you!" he responded, deliberately making it seem as if it was just a case of puppy love.





Just as Tim had hoped, Mrs. Merson then tried to let him down gracefully and not put him down in the rebuff of his Christmas gift, telling him "Tim …………..it's just something that's too personal!"

Hiding back his smile, Tim asked in a shy and innocent tone "Why?"

He loved seeing Mrs. Merson nervously stammer out the reasoning that "Well, Tim ……………….for one, it's way too expensive …………..and …………….it's not an appropriate gift to give to me since ………………I'm a married woman!"

Acting disappointed, Tim blurted out that "Yes ……………I guess so ………………….its ……………..its just that I keep thinking of you ………………..and how I'd eventually like to be married to someone as nice and beautiful as you!"

Then he quickly added "Would you just accept it from me as a 'friend'?"





Just as he had hoped, Mrs. Merson relented and rather reluctantly agreed "Well, just so long as you understand that ………………I'll accept it only on that condition!"

As her trim manicured fingers visibly trembled as she tried to undo the catch and put it on for him, Tim advised "Here, let me help you!"

As she turned to allow him to put it on for her, Tim smiled in triumph for now he could get right up close to the succulent beauty.

Fingers brushing at her neck, moving her silky blond hair a bit, Tim bent down some to nuzzle at her neck and to lick her earlobe, causing the married beauty to loudly suck in her breath.

Then she panted out "Tim ……………..this is just what I was afraid would happen!

Please, I'm married …………………and you're too young ……………..just a teen ………………with a teenage crush on me!"





Sliding his left hand down over hers, first to caress her trim fingers, then Tim began to toy with her diamond ring and wedding band.

Continuing to nuzzle at her neck as the beautiful wife trembled and panted, Tim then pushed the back of her left hand towards him.

"Haaaaaaaaaaaaaaaaa!" came an audible gasp from the trembling wife when her fingers came into contact with the bulge in his jeans.

"See, Mrs. Merson ………………………..I'm not just a young boy!" Tim advised as he bit and licked at her earlobe.

Tim smiled with his success, his cock throbbing as her trim fingers squeezed at his bulging crotch. Then he felt her fingers tracing over his bulge and Tim knew that he had her right where he wanted her.

He knew making his move now was the critical aspect of seducing this married beauty, that getting her into the master bedroom and onto her marital bed now would only bring about more resistance and possibly foil the planned seduction.

Looking about, with his seduction having commenced in the kitchen where they still were standing, then Tim gazed at the dining room table just outside of the kitchen.

Smiling to himself, cock throbbing under her squeezing fingers, Tim devilishly thought 'I'm going give this sweet little lady a fuck she ain't ever gonna forget ………………………..right on that nice sturdy dining room table!'

'Ooooh ………………….and I'm really gonna enjoy sticking it to her ………nailing her right to her dining room table!' he figured.





With experienced fingers, Tim deftly unzipped the back of her blouse and also undid the clasp of her lacy white bra in the process.

Nuzzling at the swooning beauty's neck, Tim's hands were down upon her trim hips, caressing her body through her gold blouse and white slacks as his fingers began pulling up the bottom of her long sleeved blouse till it was bunched up around her waist level.

He hear Mrs. Merson suck in her breath as his hands slipped under the long gold top and make contact with her bare skin.

"Oh, Tim …………………..Tim ……………..you need to stop!" she panted out to him.

But Tim knew that she was just saying that for formality in order to maintain her 'prim and proper' status, for why else would she tell him that while all the while continuing to squeeze at the bulge in his jeans.

"Oh, Tim …………………….oh, Tim ………………………ohhhhhhhhhhhhhhh!" the lovely blonde wife trembled against his body as his calloused hands slid up all the way, right under her loosened bra to cup her soft fleshy breasts.

"Ohhhhhhhhhhhhhhhhhhhhhhhhhhh!" she moaned as he thumbed her nipples to erection.

With the lovely wife swooning under his touch, back of her head resting on his chest while still fondling his throbbing hardon, Tim slowly edged her over towards the sturdy dining room table.

Then, taking her hand off his crotch for just a moment, Tim had the faithful wife's arms over her head as he stripped the long-sleeved blouse from her and then got her to put her arms down so he could remove her lacy white bra.

Moments later, Leigh found herself looking up at the chandelier above the dining room table, looking up at it from a new angle in her home ………………..directly under the center of it!

'Oh, God, what's happening …………………………..what's come over me?' she shivered, as the handsome young teen peeled off her tennis shoes and was working her slacks the rest of the down her legs and off her feet.

Closing her eyes as her young lover bent down to suckle at her right breast, tongue swirling around her stiff nipple, Leigh caressed the back of his head while running her fingers through his wavy hair.

"Oooh ………………….ooooooooohhhhh!" she moaned with pleasure, her entire body shivering with excitement.

At this point, the faithful Mrs. Leigh Merson only wore the diamond ring, wedding band, and the gold heart chain around her neck.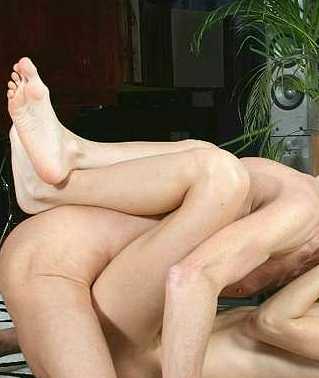 At and on this dining room table each night, Leigh Merson would put out a nice spread of food for her husband and two teenage children.

But on this occasion, it was quite a spread being laid out on the table ……………….her!

And now, with legs raised up and balls of her feet pressed down at two corners of the table, Leigh was raising up her hips ……………………………for she was now being 'eaten' on the dining room table by her teenage lover.

Hands grasping the edge of the table, she panted out "Oooooooh …………………….ahhhhhhhhhhhh ……………………….Timmmm ……………………..oh, Timmm ……………………ahhhhhhhhhhhhh ……………………..ahhhhhhhhhhhhhhhh …………………oh, God …………………….oh, Goddddddddd …………………….ahhhhhhhhhhhhhhhhhhhhhhhhhhhhhhh …………………..arggggggggggggggggghhhhhhhhhhhhhhhhhhhhhhh!"





Having eaten out the lovely blonde wife till she screamed and came in his mouth, Tim stripped off his clothing and climbed up onto the dining room table, grasping her trim but limp legs and wrapping them around his waist as he guided his thick cockhead up against the center of her being.

It was when he pushed his big bloated boner up against her that she fearfully panted out "Tim …………………we can't …………………..we can't …………….I'm married ……………………..and …………………..and you're young enough to be my son!"

And went he pushed forward, skewering several inched up into her, the frightened beauty panicked "Tim ………………..Tim ………………….it's too big ………….you're too big for me ……………………………ohhhhhhhhhhhhhhhhhhh!"





"Oh, Tim ……………..ohhhhhhhh!" came the whimper from beneath him as he thrust once again up into her, now getting in eight of his ten incher.

And boy was she tight, like the virgins he had deflowered over the past few years, making it quite obvious to Tim that the lovely Mrs. Merson never had a cock so thick as his up in her cunny and probably not one as long either.

It was obviously painful for her to take

his thick cock as evidenced by the way in which her manicured fingernails were digging into the back of his shoulders.

"Oh, Mrs. Merson ………………….I love you so much!" he advised, wanting to make it seem as if it was more than just a planned and calculated seduction on his part.

"Oh, Tim ………….oh, Timmmmmmmmm!" she mewled, before he planted a deep passionate kiss on her pink lips while thrusting up the last remaining inches up into her tight sleeve.





From that instant on, it was quite an erotic sight upon the Merson's dining room table …………….that of two lovers copulating energetically with the blonde beauty's arms and legs wrapped tightly around her young lover's body.

If anyone was to be viewing in on the Merson's dining room at the moment, they'd get to see how an energetic young stud's stamina was at full force when getting to mate with a mature woman ………………………….quite a no-no as this once faithful beauty was married to another man!

And then they'd hear the once faithful wife telling her young lover that "It's so deep ……………….so good …………………oh, so good …………………………oh, Tim …………………….make love to me!"

And then the young was panting out "Oh, Mrs. Merson ………………………….I'm ………..I'm about …………………to cummmmmm!

Oh, oh ………………….do I need to ……………..pull out?"

The scene of the woman tightening her arms around her young lover, locking her ankles together told the story, just as she frantically replied "NO …………….NO …………………….don't pull out …………do …………………..do it in me!"

And then the once faithful wife was screaming out "Oh, yesssssssssssss …………………….yesssssssssssss ………………………shoot it ………………………….fill me, Tim …………………shoot it all in meeeeeeee!"





Now that he had seduced and conquered the married beauty, Tim easily scooped up the unresisting beauty from the dining room, then carried her down the hallway and into the master bedroom.

Having already seduced her in her home, right on the dining room table, Tim expected very little resistance of getting to fuck her right on her marital bed, the prime and ultimate goal or prize for any young stud seducing a happily married woman!

What could be more delightful or exciting to a young stud upon seducing a married woman, having her violate her marital vows, and more so upon the bed that she shared with her loving husband!

And this was certainly what Tim was wanting, with the lovely Mrs. Merson, as evidenced by the rock hard boner that he was once again sporting for her.





Twice more that day, right on the Merson's king-sized bed those two times, Tim gave the married beauty a fuck session that she'd surely never forget.

On that first occasion, while embracing the panting beauty as he was humping away at her, Tim whispered "Oh, Mrs. Merson ………………..I love you so much!

Ooooooh …………………………I want to make us a little baby!"

The sudden stiffening of her body under him had Tim holding back his chuckle, for his comment had obviously sunk home, making the beautiful bitch come to realize the potential consequences that this illicit mating could bring about!

But on kissing her passionately once again, having her respond with her tongue against his, it was evident that she was willing to face the consequences as her arms and legs tightened around him.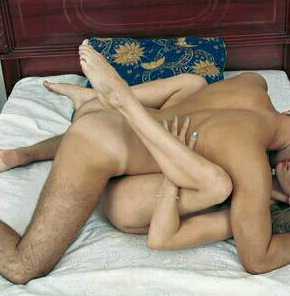 It would be a brief affair with the lovely Mrs. Merson, coming to an end right after the New Year, with her wanting to break things off as her conscious was bothering her badly.

Mrs. Merson told him of her decision, at the motel room that he had her come to meet him, telling him that it had been a New Year's resolution that she had made for she feared that their affair would somehow be discovered and more so because the guilt racking at her continuously.

But that New Year's resolution would begin right after their meeting at the motel, right after their last day together ……………in bed!

For Tim, the end of the brief affair with the married beauty was quite expected, and perhaps welcomed as he could now plan on seducing another such married beauty, getting her to violate her marital vows.

An added pleasure would come near spring break, when Kathi Merson relayed to him in English class that "I can't believe my mom and dad are starting a second family at this point in time!"

Inquiring further, Kathi relayed that "My mom's expecting a baby near the end of September or early October!"

Tim smiled, thinking how this sounded so familiar to him, how a classmate or buddy would express surprise with he or she about to become a big brother or sister to a new addition in the family.

Three years in a row in fact, that the end of September or early October happened to be the expectant timing, with that thought causing Tim to chuckle and smile widely.

But that timing was not the only such period a classmate or buddy would become a big brother or sister, just being the most consistent period lately of each recent year.


End of Year.