Mrs. Carolyn Rhimes
"But ..................but .......................it isn't right! You ..........................you're just a boy ...........................young enough to be my son!" Mrs. Rhimes stammered out. Tim then looked down to her left hand, seeing the sparkle of her diamond ring and wedding band glisten as she stroked his throbbing manhood, saw her head turn to see what he was watching her do and then heard her gasp in apparent surprise seeing that she was stroking him up and down instinctively. Smiling, Tim then asked "Does that seem like a little boy's to you, Mrs. Rhimes?" Moving a bit so he was up against her back off to the left side, allowing her to continue handling his hardon, Tim slid his hands down over her shoulders so he could cup her ample titties through the long-sleeve blue pullover she wore, immediately feeling her nipples swelling and pointed buds hardening under his touch. And then Mrs. Rhimes as closing her eyes, leaning her head back against him, all while continuing to fist his raging hardon as Tim thumbed her budding nipple through her sweater and thin lacy bra.
With the beauty panting heavily, all hot and bothered from under his touch, Tim scooped up the petite beauty into his muscular arms and proceeded on carrying her over towards her marital bed. As she continued stroking his throbbing cock, Tim whispered in her ear, telling her "Oh, yes, feel how stiff that muscle is! Keep stroking it like that ......................massage it with your soft pretty hand ........................make the swelling go down!" Then he asked of her "Still think I'm a little boy? Bet it's bigger than Mr. Rhimes, isn't it? Hmmm?" Looking into the panting beauty's blue eyes, Tim again asked "Is it bigger than Mr. Rhimes'?" She then nodded 'Yes', that it was in fact bigger than her husband's, then as she pumped him Mrs. Rhimes stammered out "Yes .............................yes ..........................bigger ............................it ........................it's so much bigger!" Then her index finger was teasing at his piss hole, getting at the slick leakage to spread it about the dome of his bloated cock head.
For 39 year old Carolyn Rhimes, she could only pant nervously while in the arms of this handsome sixteen year old high school stud who seemed far more matured than her own son, still unable to let go of his rock hard penis that continued to throb in her fist. Soon, Carolyn was looking up at the familiar ceiling above the king-sized bed, only this was not her husband hovering above her but her son's handsome teammate on the football team. With the young stud in the process of taking her blue pullover off, she then had to lift up her left arm to do it, but first grasped his hardon with her right hand before releasing the grip of her left. Once done, she switched back to using her left hand to grasp the swollen cock to allow Tim to pull the blue pullover off her right arm and up over her head. Lacy black bra removed, she gasped with pleasure as the young stud bent over to suck at her titties, taking each swollen nipple between his clamping teeth. Then, seconds later, the deft hands of the young teen was pulling her grey slacks off her feet. Another couple of seconds, and her sheer lacy black panties lay atop of her grey slacks that were puddled on the bedroom's carpeting.
Spreading her trim flawless legs upon the king-sized bed, as she had done numerous times before, only this time it was not her husband crawling up between them. Having let go of her grasp when Tim removed his clothing, Carolyn grasped him once again when the teen told her to "Guide me in, Mrs. Rhimes!" Cunny juicing madly as she brought the bloated cock head to the center of her being and rubbed it up and down her sensitive slit. Just as her young lover was pushing down upon her, she clamped her fist tightly around his cock, preventing him from thrusting into her as she panted out "Tim ......................Tim ........................you need to put on a condom! In the nightstand ...............in there ........................there's a box in there!" But then the young stud was telling her "Please, Mrs. Rhimes .............................please don't make me use one!" Not thinking rationally at that instant, just wanting to please her handsome young lover, Carolyn let go of the tight grip preventing Tim from thrusting up into her. A split second later, her mind told her 'NO' but it was too late as she only managed to grasp the base of the thick fleshy stem, for a good six inches had been skewered up into her tight cunny. Stretched wider than ever before, after having handled the handsome young teen's massive boner, Carolyn knew that Tim would skewer her deeper than ever before if she let go of his cock. Fingeres going limp and pulling out from between their bodies, Carolyn was then penetrated far deeper than her husband had ever been.
For both of them, this was quite a sensational fuck as attested to by the Rhimes' marital bed that had never before had such energetic action upon it. Even the bedsprings were squeaking for the very first time as the energetic young stud slammed home the salami into the once faithful wife and mother, an illicit coupling that would have shocked anyone knowing the very prim and proper Mrs. Carolyn Rhimes as she panted out "Oh, Tim ........................oh, yes ...............................oh, so good ..................................so gooddddddddddd .............................................oh, yessssssssssss ............................yesssssssssssssssssssssss .............................yes ......................yesssssssssssssssss!" Headboard thumping against the bedroom wall, bedsprings squeaking loudly, the handsome young stud gave the prim and proper wife a fucking she'd never ever forget! "Ahhhhh .............ahhhhh ..............ahhhhhh ..............ahhhhhh .............ahhhhh ..............ahhhhhh ..............ahhhhhh .............ahhhhh ..............ahhhhhh ..............ahhhhhh .......................!" were the chants to be heard in the Rhimes' master bedroom of the once prim and proper beauty each time her young stud thrust to and fro, in and out of her slick clasping cunny.
Entire body rocked by a mind-shattering orgasm, of a magnitude never felt before, Carolyn swooned as her young lover plugged her again and again, sending her over the edge once again to an equivalent earth shattering orgasm. Feeling the big calloused hands of her young lover grasping her butt and pulling her to him on each thrust, Carolyn wrapped her legs around the handsome stud and locked her ankles together to pull him even deeper into her. Running her hands over his muscular shoulders, she cooed "Oh, Tim ...................................oh, Tim ................................yes ................................ohhh, so good .........................................so good ..................................so deep .................oh, my Goddddddddddddddd .............................................oh God .................................oh, my Goddddddddddd ................................yessssssssssssssssssssssssssssssssssssssssssssssss!" As another mind-shattering orgasm rocked her entire body, Carolyn's arms and legs clutched desperately to her young lover, and seconds later he was panting out "Ohhhhhhhhh, Mrs. Rhimes .................................I'm gonna cummmmmmmmmm soon!"
Feeling the beauty's petite body quivering in the throes of her orgasm, Tim was amazed that she suddenly began pushing up at him, for she was now in a panic at the realization of the consequences of their illicit mating. Hands gripping her asscheeks tightly, Tim panted out "Oh, Mrs. Rhimes ........................please ...........................don't make me pull out! Pleaseeeeeeeee .................................I want to make a baby with you!" Feeling her hands stop pushing against him, Tim panted "Oh, yessssssssssss ................................thank you, Mrs. Rhimes ...............................thank youuuuuuuu ........................................ahhhhhhhhhhhhhh ..............................ahhhhhhhhhhhhhh ...................ohhh ..............................ohhhhhhhhhh ..............................................arrrrgghhhhhhhhhhhhhhhhhhhhhhh ...............................ohhhhhhhhhhhhhhhhhhhhhhhhhh!" As the beautiful woman clung to him, her trim sexy legs tied around him, Tim ejacualted spurt after hot spurt of his baby-making jizz deep up in her fertile womb.
Physically exhausted from their energetic bout of lovemaking, Mrs. Rhimes and her young lover fell asleep in one another's arms, waking up an hour later to engage in a passionate kiss followed by another illicit mating session. Although worried about the consequences, telling her young lover that she had to get up and douche, the married beauty did not put up much resistance when Tim grasped her wrist and told her "No ...................please ................don't ........................make my dream come true ..................................getting you pregnant ..............................with my baby!" Her laying back down told Tim what he wanted to know as he rolled over to get between her trim sexy legs once again. Feeling her warm trim fingers wrapping around his throbbing hardon and guiding him to her slit, Tim smiled in triumph as he speared his fleshy lance into her once again. Hours later, after two more times of waking with the beautiful Mrs. Rhimes in his arms and skewering his horny cock up into the sexy wife's hot cunny, Tim finally made his way back to his bedroom so as not to get caught when his buddy woke in the morning to find him missing.
Unable to sleep from that point on, Tim lay awake in bed while closing his eyes to relive each moment that he had spent with the beautiful Mrs. Rhimes. About an hour and a half later, his buddy was knocking upon his door telling him "Hey, Tim ..............time to get up, man!" Having showered together with his buddy's beautiful mother at 4 a.m., following their last fantastic fuck session, he had wanted to go back into bed with her. But Mrs. Rhimes put her hands on his shoulders, telling him that he had to go as they might get caught together if they went back to bed. Tim was already packed and ready to go, feigning sleep when buddy came to get him up, telling him that 'My mom's got breakfast going for us!" Going out to the kitchen, having left his packed gym bag by the front door, Tim saw his buddy's beautiful mother glancing at his direction nervously while cooking at the stove. "Good morning, Mrs. Rhimes!" he greeted her and received back a "Good morning, Tim!" He saw that she chosen to wear the same grey slacks and blue pullover, the very same clothing that he had complimented her on before stripping them from her, making it seem as if there was a hidden message in it all ....................that she was wearing the clothing of an unfaithful wife .......................an adulteress!
Seated at the counter with his buddy to eat the breakfast meal, the beautiful wife and mother remained in the kitchen with coffee mug in hand as she adived "I'm not hungry and I'm watching what I eat right now! You guys enjoy your breakfast!" With his buddy Robbie scoffing down his food as he wanted to take a quick shower before they headed on off, Tim saw Mrs. Rhimes nervously look at his direction, then slightly shook her head 'No!' as if reading his mind that he wanted another quick romp in bed with her. With Robbie putting his dirty dishes into the sink, Tim signaled for his buddy's beautiful mother to come over to him. Once her son disappeared down the hallway, Mrs. Rhimes slowly approached him but all the while shook her head 'No!' He took her wrist, guiding her hand to his crotch, telling her to "Unzip me, Mrs. Rhimes! Take it out for me!" She shook her head 'No!' but her fingers were working his zipper down, then her manicured fingers were slipping into the opening to do as he had requested of her.
"Tim ..............we can't .......................Robbie will be out soon!" came her nervous plea. Then Tim shocked the lovely woman with his next request of "Suck it for me, Mrs. Rhimes!" Seeing her eyes widen and scared look on her face, Tim knew it was true when she told him "I ..........I can't ..................I've never .......................done such a thing!" "Please, Mrs. Rhimes .........................let me be the first .................................the only one!" Tim pleaded while placing a hand on the back of her head and pulling her down towards his waving bone of flesh. "But .............Robbie ...........might catch us!" she argued. Tim countered with "We can hear the water .................when it goes off .......................when the bathroom door opens!" The beautiful woman didn't argue further, taking his word for it, doing as he requested to cause Tim to groan "Ohhhhhhhhhhhhhhh, yesssssssssssssssssssssssss ......................................ohhhhhhh, soooooooo goooddddddddddddd .............................................oh, yes, Mrs. Rhimes .............................................ohhhhhhhhhhh, suckkkkkkkkkkkkkkk meeeeeeeeeeeeeeeeeeeeeee!"
About ten minutes later, his buddy Robbie was re-entering the kitchen just as his beautiful mother was disappearing into the laundry room/bathroom adjacent to the kitchen. "Thanks for breakfast, Mom! Tim and I are going to head on out to meet up with the gang! Be back in the afternoon!" Robbie called out to his mom who had disappeared into the laundry room. "Thanks for everything, Mrs. Rhimes! I really enjoyed staying over!" Tim called out. 'Whew, that was sure close!' Tim had to admit to himself, for a few seconds later his buddy would have seeing his beautiful mother going down on him or maybe have observed the cum on her pink lips and cum webbing her fingers as well as the string of jizz connecting her chin to the stream of goo that had spilled over onto the front of her blue pullover.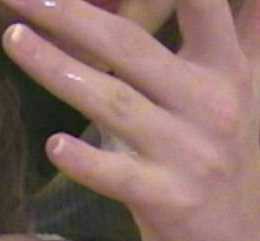 It had certainly been a night for Tim to remember, as well as for the beautiful Mrs. Rhimes. But to Tim's dissappointment, the next two sleepovers proved uneventful as Mr. Rhimes was also there. On the third occasion, Tim was quite anxious upon learning that Mr. Rhimes was out of town. But his hopes were dashed that night, upon making his way down the darkened hallway to the master bedroom, only to find the door securely locked. It was obvious that the beautiful wife and mother was racked with guilt, telling herself that such would never occur again. Busy with school and other sports, it was six months after that fateful night that Tim ran into Mr. & Mrs. Rhimes at the local supermarket, and Tim's jaw dropped some in surprise to see Mrs. Rhimes round swollen belly. "Congratulations! When's the baby due?" Tim inquired. "About mid-November!" Mrs. Rhimes quickly replied, looking quite nervous when she spoke. But Tim cetainly would not be surprised if the baby arrived two weeks earlier, just about nine months after having seduced the lovely beauty in her bedroom. Sure enough, Mr. Rhimes got to believe that came just a bit earlier than planned, never suspecting that the baby was not in fact his own. On October 28th, when little 6 lb. 5 oz. Kim Rhimes came into this world, the unsuspecting Mr. Rhimes merely thought that that the baby came a couple of weeks early and not knowing that the baby's birth was actually nine months to the day that she was conceived in the sacred marital bed that he shared with his beautiful wife - though not with him!
Tim's mind now came forward in time, to just two week ago after having turned eighteen at the first of the month, a memorable time as he got to nail down his most recent conquest. He had first noticed her in the lower rows of the bleachers during a j.v. football game that preceded the varsity's, then had come to learn that she was the mother of one of the cute j.v. cheerleaders. Checking things out, Tim learned that her daughter was fifteen year old Jessica Jennings, young and cute but certainly not what he was after. But 'What if I was to ask Jessica out on a date?' he pondered. Chuckling, Tim knew that her beautiful mother would certainly become worried, especially with he being three years older than her young and naive daughter. 'Yeah, that's how I'll go about getting her ..................getting into beautiful Mrs. Jenning's tight little panties!' Tim mused at the thought.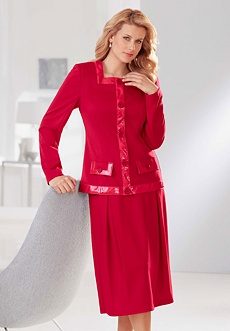 Mrs. Sherri Jennings
It was quite evident that Mrs. Jennings was worried about her young daughter going out with Tim from that first date, following them to the doorway and reminding Jessica loudly of her curfew. The same thing occured when Tim went to pick the 15 year old up on their second date to take in a movie and grabbing some pizza after. At the pizza parlor, Tim inquired of Jessica about her mother's apparent concern of him taking her out. Just as he had hoped, young Jessica advised him that "Yeah, you noticed that, huh! She's nervous because of you being three years older than I am! She even began telling me about the birds and the bees like those classes in junior high!" Then Jessica added "And she was even waiting up for me to make certain I came in timely that first time we went out!"

With the topic having turned to her mother, young Jessica unwittingly furnished Tim the information that he was looking, telling him that her mom meant well but has always been lecturing her about dating. Inquiring as to what her mother did for a living, Tim learning that Mrs. Jennings was a realtor and had to work a lot of Sundays showing open houses. So, for her days off, Tim learned that Saturdays were one and that Mrs. Jennings normally took Wednesdays off also as she was Chairwoman of the Women's League that met in the middle of each week for a luncheon that was normally held at some local restaurant. 'Hmmm, so with Wednesdays her day off so she can attend the luncheon each week, that might have her coming home early in the afternoon - and she'll be all alone! Now that football season is over and no practices, maybe I can cut a couple of classes next week Wednesday and pay the beautiful Mrs. Jennings a little visit!' he thought.

As for Sherri Jennings, she could read the look of lust on the handsome teen that her daughter had begun dating. But what Sherri clearly misread was to whom horny Tim was directing his lust at, not realizing that it was she who was the target that the young teenage bastard was after. Tall, muscular and handsome, captain of the football team and every girl's wish to get a date with. Sherri couldn't blame her young daughter for wanting to date the handsome high school jock. Sherri had never realed her secret to anyone, that she herself had dated the handsome high school all-state football player back in her day, that he was two years older than her and she had surrendered her virginity to him in the back seat of his car. Her parents thought she was going out with her girl friends, never knowing of her dating a high school senior when only in her sophomre year. But Sherri's overall sexual experiences were rather limited, for everything was off with the handsome jock once he left for college, then she had remained chaste till meeting her husband.

Sex for Sherri had been very enjoyable, but as the saying went 'Put a bean in the jar each time you have sex the first year - then take one out each time after the first year of marriage - and you'll never have an empty jar!' Sherri had to wonder about her husband as he wasn't eager for sex any more, only wanting to sit and watch whatever game was on television and drink a beer. She tried to keep herself attrractive, thought she was doing so, especially with being hit upon often by male clientele. But for Sherri, having given her marital vows in church meant a lot to her and she certainly had no intentions of becoming an 'adulteress'! She still loved her husband very much, sorely wishing that he would pay more attention to her, wishing that he would once again find some energy between the sheets.

That next Wednesday, having cut out of his classes when lunch was over, the timing happened to be just perfect as he observed the white BMW pulling up into the driveway of the Jennings' home. Parking across the street, he observed the beautiful woman getting out of her car and opening up the back door. She was dressed in a red outfit and pair of gold heels. Getting out of his car, Tim crossed the small residential street and walked up the driveway as Mrs. Jennings was emerging from back of the car with two bags of groceries in her arms. "Here, let me help you with that, Mrs. Jennings!" Tim called out as he rushed over to take a bag from her.

Startled to see the handsome jock at her home, Sherri asked "What are you doing here, Tim? Shouldn't you be in school right now?" She was equally shocked to hear Tim advise her that "I was hoping to find you at home, Mrs. Jennings! I know you're concerned about me dating Jessica ..............viewing that I'm three years older than her! I just wanted to assure you that my intentions are quite honorable!" Caught totally by surprise by the teen's visit, along with what he was telling her, Sherri made the mistake of inviting him in, saying that "I'm glad you understand my conerns as a mother! I was once that age too and know the temptations! I appreciate you stopping by to tell me that! Would you like a cold drink?" After telling her "That'd be nice!" Tim followed her into the house, through the door from the garage leading past the laundry room/bathroom and into the kitchen, the first thought of concern when through her body upon hearing the garage door closing. She had not closed it nor had asked Tim to do so, realizing that the handsome teen had done so on his own, and now this high school jock was in her home - alone with her!

Grocery bags set down upon the kitchen counter, Sherri then stammered nervously "Would ...................would you like something cold the drink, Tim? Ice tea? Pop?" "Ice tea sounds great, Mrs. Jennings!" the handsome teen replied. Getting the picture of ice tea out from the refrigerator, Sherri poured to glasses, then walked toward the counter where Tim was standing. Sipping from her glass, Sherri then asked "So, you do understand my concerns since you're a senior and Jessica is just a freshman in high school? You do understand that I'm also concerned as Jessica really hasn't been but one or two so-called dates before you came along!" Then she added that "Young teenage girls are very impressionable, especially at Jessica's age and when just starting to date boys! They often get the wrong idea or concept as to how much is expected of them ...................how much they need to ................do ............to keep the ................date interested in them!"

"You're referring to 'SEX', aren't you, Mrs. Jennings!" Tim boldly inqured while smiling widely, enjoying seeing the lovely woman tremble visibly from his emphasis on the word 'SEX'. "Don't worry, Mrs. Jennings, cause I didn't date Jessica for that reason! Oh, she's a cute girl and all ........................but far too young for my liking!" Tim advised the nervous beauty as he put his glass down onto the countertop and stepped towards the beautiful woman. He could see her trembling noticeablly as she put her right hand out, indicating for him to stop, while edging herself back along the length of the counter to put some distance between them. But Tim pursued her slowly, taking a step towards the beauty each time she took a step backwards. He backed her up further, right through the open doorway leading into the adjoining laundry room/bathroom comination, till her backside bumped into the low white three drawer cabinet, causing her to near fall backwards onto it.

The stunned beauty reached back with her right hand to catch and brace herself to keep from falling while her left hand went up into the air instinctively as she tried to balance herself. Grasping her left hand to help steady her, Tim loved the feel of her soft palm as her manicured fingers clutched at his hand instinctively. Steadied once again, the prim and proper wife looked up at him nervously, then her gaze went down to ther hands as Tim toyed with her diamond ring and wedding band. "I want to make love to you, Mrs. Jennings!" he said boldly as he lifted her at the waist a few inches till she was atop the the three drawer dresser. Bending down some as he eased himself forward, he put his lips onto Mrs. Jenning's trembling ones, then tested her resolve as he tested her resistance by pushing the tip of his tongue up against her trembling lips. As her lips parted slightly, Tim then insterted his thick tongue between them, delving right down into her mouth. A deep passionate kiss then ensued as the faithful wife's resistance faded.

For Sherri, her mind was completely befuddled at this point, shivering at the touch off this handsome young teen as his large calloused hands slipped under the hem of her dress to begin carressing her soft smooth thighs. Then those carressing hands her moving down to her calves, down further to her ankles before the gold heel was peeled off her right foot before falling to the bathroom floor with a loud 'thump'. Seconds later, a similar 'thump' could be heard as her matching heel on her left foot was peeled off and tossed to the floor. Her heart was thumping in her chest as the strong hands slid back up under her skirt. "Lift up for me, Mrs. Jennings!" she was told as the handsome young stud was grasping at the waistband of her panties. She complied and her panties were worked out from under her. Then the handsome teen was stepping back some so he could get her panties down her legs. With her lacy red panties dangling from the toes of her right foot, the young stud stepped back between her legs, then she was being pulled forward till she was at the front edge of the three drawer dresser.

"Ahhhhhhhhhhhhhhhhh ..................................ohhhhhhhhhhhhh ...............................ohhhhhh ............................ohhhhh, my Godddddddddd!" she shuddered as the confident young stud stepped forward and speared his jutting prong right into her flowering cunny. "Oh, my Godddddddddddddddddddd ............................ohhhh, Tim .........................you're so biggggggggg!" Sherri squealed out as she was being stretched far wider than ever before. "Ohhhhhhh ....................ohhhhhhh ..................ohhhhhh ....................ohhhhhhh ..................ohhhhhh ....................ohhhhhhh ..................ohhhhhh ....................ohhhhhhh ..................ohhhhhh!" she chanted each time the handsome young jock slid in and out of her clasping pussy.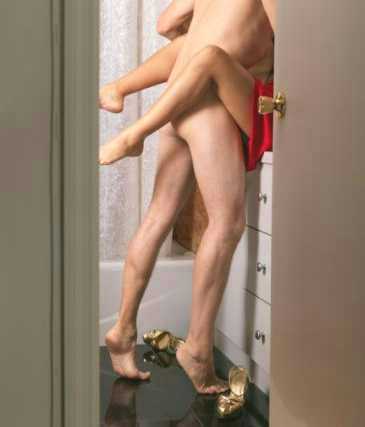 Sitting there on the top of the dresser for the past twenty minutes, Sherri just could not move a muscle as her young lover's cum continued oozing out of her now widely stretched cunny. Her cunny was still pulsating, but in clenching her thighs together in hopes of stemming the messy flow of her young lover's goodies, such caused even more cum to ooze out of her to puddle on the dresser top before flowing slowly over the edge and right down the center of the white dresser drawers. Sherri looked down between the V of her legs in awe and disbelief at the fact that she had just allowed an eighteen year old high school student to seduce her, right in her own home, destroying the sacred marital vows that she had exchanged with her husband many years ago. 'Oh, God ..................how could I have allowed such a thing to happen? And doing so without making him use a condom! Worst yet .................it's the most definitely the most dangerous time of the month!' she chastized herself. Still, there was no denying the fact of having gotten herself the most fabulous fuck in her entire life from the handsome young stud. Sherri shivered as her mind played back her young lover's moan of ecstasy, exclaiming "Ohhhhh, Mrs. Jenningsssssss ...............................I'm cumminggggggggggggggggggg! Cumminggggggggggggg ...........................in .........................youuuuuuuuuuuuu!" The thought made her shiver with excitement once again, causing her cunt muscles to clench, thereby sending anothere big blob of cum oozing out onto the dresser top.
Resting her head and back of her shoulders on the bathroom wall, still trying to recouperate from unbelievable fuck the young stud had thrown to her, Sherri looked down at bruises forming on her swollen titties. She remembered how her young lover had undone the back of her dress after the first fuck session, with his deflating cock still within her, he had pulled her dress down and then that taken off her lacy white bra before going to town at suckling her swollen pink nipples and biting at her tits. Then she had felt the energetic young stud's cock begin to swell and inflate within her cunny, leading to another unbelievable fuck session on top of the dresser. Bruises were beginning to form, in the shape of Tim's teeth marks, and Sherri knew it'd be a week before they disappeared. Little did she know that the young bastard had done that on purpose, biting down hard enough to leae his teeth marks on her titties, serving as a daily rememberance of her unfaithfulness in her marriage. And of course, his image would fill her mind whenever she looked at her bruised titties. Sighing in resignation as she leaned back, Sherri thought 'My God, how many orgasms did I have? One after another, each time he buried his lengthy cock into the hilt ...................unbelievable! I guess I had better entice Bill into making love to me in the next week or so .........................just in case that young bastard went and knocked me up!' Looking back down at the thick puddle on the dresser top, knowing that a lot of it had flowed down the front of the dresser, Sherri had to wonder just how much more was deep up in her fertile womb.
On Friday night, dressed casually in a pair of blue slacks and a long sleeved lavender blouse, Sherri was planning on staying in the kitchen when Tim came to pick up Jessica. She did not want to see the smirk on the teenager's face from having carnal knowledge of her most intimate parts, feeling so guilty at what she had done earlier in the week. But when the doorbell rang, Jessica had called down "Mom ............can you get the door and let Tim in! Entertain him a bit while I get my hair done ..................I need about five minutes for my hair ...................and don't grill him with too many questions!" Husband out with the guys after work on Fridays, her son out with some friends to take in a junior high game, it was just she and Jessica at home. Heart thumping in her chest, Sherri had no choice but to go to the front door and admit the handsome young stud who had seduced her earlier in the week. And upon opening the door, Sherri the wide smile forming on Tim's face when she advised him that Jessica was going to need about five minutes or so!" Seconds later, in the foyer of her home, Sherri was in the arms of the handsome hunk as they engaged in a deep passionate kiss.
Five minutes later, Jessica came rushing down the stairways as she profusely proceeded to apologize to Tim about being late, then opened the front door calling out "Bye, mom! Don't worry, I'll be home on time!" Sherri was thankful that her daughter did not look back as she bid her goodbye, but she also took the precaution of turning about with her back facing her daughter as she neared, fearful that Jessica would then see her smudged lipstick. Smudged partially from the intimate kiss that she had shared with the handsome teen, but more so from the shameful act that she had been made to perform when Tim pushed her down onto her knees. Alway having refused to do such a vile thing, even getting upset with her husband when he had suggested it early in their marriage, Sherri found that she just could not say 'no' to the handsome young stud's request. "It's filthy! I've never done such a thing!" was all the resistance she had put up when the confident teen rubbed his bloated cock head upon her cheeks and nose, then across her lips as he instructed her to "Suck it for me, Mrs. Jennings!" Her lips had then parted and for the very first time ever, she had a throbbing male's cock in her mouth. "Hurry, Mrs. Jennings .............before Jessica comes downstairs!" she was told as the smirking teen proceeded literally to fuck her face. Not only would Jessica have seen her lipstick smudged, but her daughter would have seen the string of cum connecting her chin to the runoff that soiled the front of the lavender blouse that she wore. Unaccustomed to the salty slimy taste of male semen, Sherri nearly lost it all when the first swallow of the gooey cum made it's way down to her belly.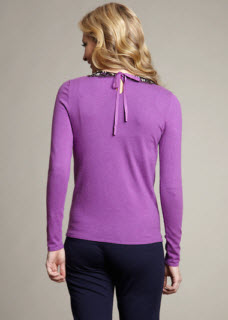 With Tim and her daughter gone, Sherri breathed a sigh of relief that her daugher had not come downstair just a moment sooner, for she would have gotten the shock of her life upon seeing her mother on her knees while giving a blowjob to her boyfriend. Shivering at the thought of it, she then shuddered at the taste of the slimy goo in her mouth, her belly queasy as it threatened to expel hot slimy lake in her belly. 'My God, how could I have done such a despicable thing?" Sherri asked of herself. Closing her eyes, Sherri shivered as she played back those five minutes of sordid behavior, on her knees on the living room carpet with her daughter's boyfriend sawing his throbbing cock in and out of her mouth, then he was telling her to "Look up at me, Mrs. Jennings! Let me see your beautiful blue eyes!" Complying with his request, she had looked up at him with her mouthful of his bloated cock, then recalled what his had asked of her, that being "Come home right after your luncheon next Wednesday, Mrs. Jennings! I'll cut out of my afternoon classes ...................and then we can make love in your bedroom upstairs!" "Will you come home right after your luncheon?" she was asked, and shamefully she had bobbed her head up and down to indicate 'yes', for she was unable to say a word with her mouth full of cock.
Now Sherri was regretting that she had nodded 'yes', that she would allow him to fuck her on her marital bed, the ultimate sin of them all. 'My, God ..........................he's wanting for us to make love upstairs ..................in the very bed that I share with my husband!' Sherri thought. Then she came to realize 'What teenage boy wouldn't want the ultimate pleasure of bedding another man's wife right upon their sacred marital bed?' 'Do I dare allow such a sinful thing to happen?' she wondered. 'The guest room would certainly be much better ...................at least not in the master bedroom!' but Sherri knew that the horny young teen would not be dissuaded from his ultimate goal and she could see him pulling her into the master bedroom, even making her pull down the sheets for them. Standing before them mirror up in the master bedroom, Sherri looked at herself, unable to take her eyes off the dark wet stain running from the neckline, chastising herself that 'Only a slut would do such a vile thing ..................letting a male put his penis in your mouth ......................letting him do his 'thing' in your mouth .........................and then swallowing his slimy goo!'
End of Story.