Young Wife in Trouble - III
(m/f, i/r, cons)
by
Samurai Stud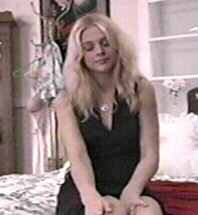 _______________________________________
Standard Disclaimer!
This is a fictional story intended for Adults only!
______________________________________________
************ ***********
Note: The story below is a story in itself. However, it is also a continuation
of the earlier stories entitled: Young Wife in Trouble 1 & 2
*********** ***********
"Hey, Hideki ……………….time to get up ………………you've got to hear of my latest caper! Man, this little blonde is beauty is so sweet and sexy …………….even won some beauty contest before she got married! The pretty little bitch worked in the sales department and had been pushing to get in management. With her sex appeal, the male customers were throwing business her way just on the hopes of scoring. Not that I could blame them as I was dying to get into her tight little panties myself!" Ichiro advised his good friend.
"You won't believe how I pull this one off, Hideki! She was marrying some guy in the upper crust of society and it was obvious that his family looked at the bride-to-be like she was from the other side of the tracks! Looking at the difference in dress between the two families, the new Mrs. Holmes would certainly have a tough time being accepted! Dancing with the bride at the reception, I told her the Assistant V.P. job in sales was all hers …………………..provided she spent an afternoon with me when she got back from her honeymoon!" Ichiro added.
For Mrs. Kris Holmes, newlywed wife of Mr. Frank Holmes, she desperately wanted to prove that she was not just some air-headed blonde bimbo who couldn't succeed very far. Kris was smart enough to know that thus far no one had paid any attention to her brains but only was interested in her for her looks and sex appeal. Sure, she had used her looks to her advantage but it was just to get her foot in the door and then she would prove that she could do the job.
After seeing all the high society prudes of Frank's family at the wedding and being quite tipsy, Kris knew that she would never be really excepted into the family unless she became a spectacular success. Dancing with Mr. Higuchi at the reception and hearing his audacious proposal, Kris thought that he was merely joking when she told him that she would do so only if he got up to he microphone to make the announcement. Moments later, Kris was in total shock when Mr. Higuchi made the announcement of her promotion to Assistant Vice President.
During her honeymoon, the thought of the pudgy Mr. Higuchi putting his clammy hands on her body had Kris shuddering with disgust. 'Could she go through with it? Was it worth, letting the devious Asian bastard have her just for the promotion? God, I didn't think he was serious and just making a drunken come-on to me! Cheat on Frank just to show that I can succeed in business ………………….right after our honeymoon is over? Oh, God ……………….he makes my skin crawl!' she shuddered.
Throughout the week of her honeymoon, all Kris could think about was bind she had gotten herself into. With everyone in both Frank and her family hearing the announcement of her promotion, it would certainly be a blow if it all fell apart at this point. Now, a day back from the honeymoon, she bit down on her bottom lip as Kris told herself to turn around before it was too late. To continue on would be the violation of her marital vows to Frank just so she could get ahead and dispel her in-laws view of her being just an airheaded bimbo. Using her attractiveness and sex appeal was one thing but now it was put up or shut up!
Heart pounding in her chest, Kris turned into the parking lot and pulled up into a stall. Getting out of her car, determined to land that all job and Ass't VP title, she then proceeded into the hotel and up to the room where Mr. Higuchi was staying. Finding the room number that she was looking for, a shudder of revulsion coursed throughout her body as she raised her hand up to knock on the door.
Opening the door and seeing the succulent blonde beauty standing before him, Ichiro immediately felt his cock rising to the occasion. "Ah, Mrs. Holmes! Come right in! I am sure you will do very well in management ………………….and I shall make it a point to show you just how to increase production! But first …………………….let's see just how thankful you are to get this job, Mrs. Holmes!" he advised.
Seeing the young wife tremble as she entered the room, Ichiro knew that he had her over a barrel and that she was willing to do anything to keep the job. He knew that the innocent beauty had been wrestling with her conscience as to where or not she wanted the promotion bad enough to sacrifice her body to him. But the fact that she had come indicated that she would be submitting to his demands. Wanting to shock the sexy blonde wife even more, Ichiro bluntly said "You have such beautiful pink lips, Mrs. Holmes! From the moment I saw you, all I could think about was having you on your knees and wrapping those soft lips around my cock! C'mon, time to show me how much you want the job!"
Cringing with disgust at the vile demand of this pudgy old Asian, Kris thought she would be sick to her stomach at the gross act that was being asked of her. Never having being asked by her loving husband to perform such a filthy thing, Kris now wondered if it was all worth it, especially if she had to degrade herself by get down on her knees to perform such a degrading and demeaning act. Worst yet was to hear the vile Asian taunt and mock her "Oh, we should have invited Mr. Holmes ………………………I'm sure he'd be proud to see his beautiful wife earning her big promotion!"
As the blonde beauty stood trembling in fear before him, biting at her bottom lip, Ichiro's eyes took in the lovely wife dress in her black dress and heels. He knew that she was having second thoughts on violating her recent marriage vows but also knew how much she wanted the job. "Just get down on your knees, Mrs. Holmes ………………….and the job will literally be in your hands to blow or not! Heh, heh!" Ichiro laughed as his cock twitched in anticipation.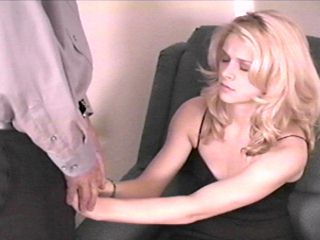 A chill of horror coursed throughout her petite body as Kris fought back the urge to slap the evil face of the snickering Asian bastard, dropping down to her knees and reaching up to undo the front of his pants. Stomach churning with disgust as she forced herself to pull down the zipper, Kris forced herself to reach into the dark hole of depravity. Cringing as her manicured fingers came into contact with the sticky tube of hidden flesh, Kris encircled his member and began pulling it out into the opening. As the smell emanating out from his crotch hit her nostrils, Kris turned away to keep from getting nauseous.
The look of disgust on the beauty's face told it all as she now grasped his lengthening cock with both hands, making it obvious that she was repulsed by him. But that made it all that much sweeter for Ichiro as he chuckled "Like I said 'You've got the job right in those lovely hands of yours! Heh, heh ……………………..now open those beautiful lips of yours, Mrs. Holmes!"
"Please …………………nooooo! I ………………I haven't even done that for my husband!" Kris advised as she handled the sticky tube of flesh in her hands. Pumping at his thick and ugly cock, wanking it faster and faster, Kris desperately hoped to bring him off with her hands and escape from performing the degrading act being demanded from her. But with the evil man grasping the back of her head and pulling her forward, Kris shut her eyes just as the bloated cockhead brushed up against her tightly clenched lips. Shuddering with disgust, her lips were forced apart to admit the foul tasting tube of flesh.
This was the feeling of the ultimate conquest for Ichiro, that of having another man's beautiful wife down on her knees to suck him off. Holding her head firmly in his hands, Ichiro thrust his hips back and forth, sliding his long fat cock in and out of her gagging mouth. "Oh, yes …………………..that's it, Mrs. Holmes! Oh, baby …………..Ichiro's going to make you a good little cocksucker! Ohhhhh, babyyyyyyyyyyyyyyyy!" he groaned.
With her mouth getting sticky from pre-cum leaking out of his pisshole, Kris realized that the awful man was intent of spewing his load of filth right in her mouth. Determined to take her mouth off of him ……………before he did his thing ……………..Kris tried to pushed at his thighs and pull her head back. But with her head held firmly and the mouth fuck speeding up, Kris felt the sticky spend thickening and becoming more plentiful.
Looking down to see his cock sliding in and out of the beautiful blonde's pink lips, hearing her gag in disgust, Ichiro tried to steel himself to prolong the pleasure. Grasping her long silky blonde hair, fucking in and out of her tight mouth, Ichiro gritted his teeth as the pleasure was getting to him. "Ah ………………………ah …………………..ah …………………………..arggghhhhhhhhhhhhhhhhhhhhhhhhhhhhhhhh!" he groaned as it was just too much and he blew his wad into the mouth of the choking and gagging beauty.
Eyes widening in horror, mouth suddenly filled by the man's ejaculating filth, Kris realized that he was not about to allow her to pull her mouth off in order to spit it out. And there was no more room to accept any more of the sticky goo. It was either swallow it down or choke to death on the sticky filth. Stomach churning, body shuddering in disgust, Kris swallowed and felt the hot slimy goo begin to slither down her throat to slowly make its way down to her churning belly.
"Ah, Hideki …………………you should have seen the little blonde bitch when I finally pulled my cock out of her sweet sucking mouth! It's so pleasurable to see another man's beautiful young wife choking and gagging with her mouth full of my cum!" Ichiro chuckled. Laughing, he added "Damn, you should have seen the pretty little lady with her head over the trashcan, trying to cough up all my jizz and about to puke her guts out!"
For Kris Holmes, she found that her ordeal was far from over as her evil boss pushed the straps of her dress over her shoulders. Stripped of her dress and bared to the waist, pushed down upon the bed, Kris knew that she was about to be possessed by the pudgy Asian bastard. Clad only in her pantyhose, she tried to press her body into the bed in order to keep the evil man from removing her last protective garment. The last thing she expected at the moment was to have him merely rip open the crotch of her pantyhose.
Seeing him stroking his reviving penis, Kris pleaded "No ………………….no, please ………………..please ………………..not without a condom!" The horrifying thought of presenting Frank with a dark-haired, slant-eyed little bastard, made her shudder. Then came the snickering laughter as Mr. Higuchi tossed a foil packet upon her belly. If she wanted to keep from getting knocked up, she'd have to learn how to get the protective condom onto the throbbing cock, a duty that her husband always took care of himself.
Lying back and closing her eyes, Kris tried to place herself miles and miles away, trying not to feel anything. But the feel of the soft pudgy body crawling up upon her body could not be dismissed as her body cringed with revulsion. Legs spread wide, Kris bit down on her lip as she felt the fumbling at the vee of her legs, feeling her pantyhose being torn wider as the fleshy bulb rubbed up against her tight slit.
Seeing the perfect American beauty laying there at his mercy, Ichiro couldn't refrain from taunting the lovely young wife as he grasped her trim hips and yelled "B-A-N-Z-A-I !" With that triumphant cry, Ichiro sent his thick spear lancing into the woman's tight slit! Feeling her tight grip on his invading cock, he only wished that her stupid wimp of a husband was there to witness his wife's submission. Fucking in an out, speeding up the fuck, Ichiro hated the damned condom covering his cock.
Blinking back the tears of shame, Kris felt sick and miserable in having the pudgy Asian sliding his sweaty body over hers, his thick condom covered cock sliding in and out of her. Fingers gripping tightly at the bed, she tried to steel her body, not wanting to feel any pleasure at all. Then suddenly the heavy weight was lifted off and cock pulled out of her body. "No ………………….no ………………no, what are you doing? Don't …………………don't ………………..you can't ………………………you'll get me pregnant!" Kris pleaded as she watched the protective condom being pulled off.
Though she had tried to will her mind far away and to not feel a thing, Kris could not dismiss the wickedness of it all along with the thick bared cock pushing back into slick slit. Cock far thicker than her husband's, the fact that it could impregnate her without the protective rubber sheath, Kris could not stop her cunt muscles from instinctively squeezing upon the strange intruder. With each squeeze producing a throbbing response, her cunt muscles began to clench faster and faster, getting a rapidly throbbing response in return.
Desperately trying not to show any emotion, telling herself not to respond in any manner, Kris could not deny the piston of pleasure pumping in and out of her now gushing slit. Though repulsed by this pudgy Asian, Kris had to admit that this man was way more energetic than her husband who would normally be asleep after cumming. This devious Asian had already cum in her mouth and was now going at her with the stamina of a young teen. Furthermore, he was far thicker and longer where it count most.
Unable to hold back her emotions any further, Kris wrapped her arms around Mr. Higuchi's flabby body, then threw her legs around him and locked her heels together. Arching up to meet his strokes, cunt squeezing at the thick invader, Kris was sent skyrocketing into outer space. "Oh ………………ohhhhhh ………………….oh, God ………………….yes ……………….yes …………………….fuck me ……………fuck me ……………………….fuck mmmmeeeeeeeeeeeeeeeeeeeeee!" Kris screeched as she creamed as never before.
"Ahhhhhhh, yes ………………..you sweet American bitch …………………..ahhhhh …………………….ahhhhhhhhhhh ……………………..ohhhhhhhhhhhhhhhhhh!" Ichiro moaned as he exploded his hot creamy load into her fertile pussy. It was certainly a conquest to remember, hoping that he would leave her something that would always remind her of this day ……………….a little slant-eyed baby! A twitch of his now depleted cock brought about a moan of shame from the well-fucked beauty, Ichiro then taunted the agonized beauty with "Ah, Mrs. Holmes ……………………….you will please Ichiro very much …………………….when your belly starts to swell!"
Listening to his friend's exclamation of disbelief and yet admiration, Ichiro advised "Once I introduced that lovely American blonde beauty to our important accounts, the orders came rolling in!" Listening to his friend's inquisitive questions, Ichiro responded "Of course, that hot little blonde was one ambitious bitch who was willing to do anything to get ahead, especially when I dangled the title of full vice-president of sales if she doubled the production goal!"
"Ah, my friend, you should have been there when I took her to meet the head man of our largest account! This Mr. Gibson was one big black dude who I knew had an eye for juicy white meat! When I called him to set up the appointment, I told him she had just been back to work a few days from her honeymoon! I hinted that the young blonde beauty might just be persuaded to tell us about her honeymoon and that she'd blow his mind right there in his office!" Ichiro advised.
For Mrs. Kris Holmes, the young newlywed quivered in nervousness as she entered Mr. Gibson's office ahead of Mr. Higuchi. On the way over to meet this important client whom Mr. Higuchi would be introducing to her, Kris was a bit nervous and inquired how she should go handle herself. Kris shuddered when her devious boss placed his clammy hand on her knee and slid it up under her skirt. With his pudgy hand caressing her thigh, Kris shuddered when he advised her "Sweetie, you just use those pretty pink lips of yours like I taught you the other day and you'll definitely blow him away!"
It was at that instant that Kris knew that promotion was bases strictly on sex appeal, not in just her looks but also what was being expected of her. Now it was quite clear as to how she was to increase the sales production, not by her knowledge or ability, but how she please the customers sexually. Kris shuddered in disgust as her evil boss continued caressing her with his sweaty hand, finger tracing her pouting lips through the thin lacy garment protecting her.
After entering Mr. Gibson's office, Ichiro advised his friend that he instructed the young newlywed "Why don't you sit atop the desk, Mrs. Holmes, right next to Mr. Gibson! I told him you're just back from your honeymoon and that you're going to tell us all about it!" "Ah, Hideki, you should have been there ………………..seeing the sweet little blondie tremble ………………….then nervously begin to tell us about her honeymoon!" he chuckled.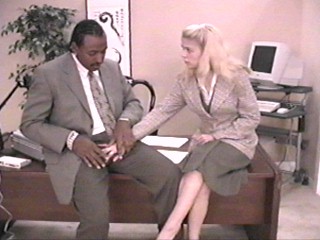 Kris felt so embarrassed and humiliated in being treated like a cheap little whore as she forced herself to blurt out some of the intimate details of her recent honeymoon to sate the men's vile lust. She was even more embarrassed, blushing a beet red, when Mr. Higuchi told Mr. Gibson "Can you believe that her foolish husband didn't get her to blow him!" Then the moment of truth came when Mr. Higuchi advised her "C'mon, Mrs. Holmes …………………………..get down on your knees and show Mr. Gibson what I taught you the other day ……………how to use those beautiful pink lips of yours!"
Though embarrassed and humiliated, a wicked sensation occurred as Kris felt a shiver of excitement in being treated merely as a sexual object. Married not more than two weeks ago and just back from her honeymoon, having already provided sexual favors to her evil boss, she was now about to exchange sexual favors to another man in return for his making her a success in business. Never before had she had a black man touch her intimately and now she knelt before this man as he unzipped himself.
For Troy Gibson, this was one unbelievable turn-on, getting a young blonde newlywed tell her about her honeymoon and now about to give him a blowjob right in his office. Seeing the innocent beauty kneeling before him, Troy couldn't help but to taunt her, making her feel like a cheap little whore as he advised "Open wide, Mrs. Holmes ………………say 'Ahhhhhhhhh'!" "Oh, damnnnnnnnnnnn!" he groaned loudly as the blonde beauty complied and wrapped her soft pink lips around his sensitive cockhead.
Reaching forward to grasp the back of her head, afraid that she would have second thoughts and pull away from him, Troy pumped in and out of her hot sucking mouth. Hearing the slurping and gagging sounds as the young beauty took his bloated cock, Troy pumped faster and faster as it was the best blowjob for him ever. It was even more of a thrill to have her boss sitting across the way, grinning widely and telling his employee "That's it, Mrs. Holmes! Blow him away! I'm sure Mr. Gibson will only be too happy to double his company's order with us!"
Fucking the beautiful face of the young blonde newlywed, hearing her gag in response, Troy held her firmly for fear of having the pleasurable suck-off end abruptly. He certainly did not want to have his hot potent load spurting up into the air should she pull away from him. Faster and faster he fucked into her sweet mouth, determined blow his wad down her throat and make her eat his jizz. Gritting his teeth, Troy tried to hold back as long as possible, wanting the pleasure to continue forever.
Then Troy heard Ichiro's encouraging words "Cum in her mouth! Make the bitch eat it! Teach her how to be a good little cocksucker!" That encouragement, along with the gurgling and gagging sound coming from between his legs, it was too much for him as Troy wheezed "Ahhhh …………………….ohhhhh …………………..ohhhhhhhhhhh ……………………..cumming ………………………eat it …………………..eat it all, Mrs. Holmes!" Holding her held still, Troy felt his cock spasm time and time again, spurting out blast after blast of his hot thick jizz.
Bent over the trashcan, trying to cough up all the hot roe that she had eaten, Kris blinked back the tears upon hearing her boss chuckle "You have to forgive her, Mr. Gibson! This young newlywed still has not acquired the taste for the delicacy of a man's creamy cum in her belly as yet! You and I will have to keep giving her lessons …………………..like they say, 'Practice makes Perfect'!"
Two weeks later, after being called into Mr. Higuchi's office and congratulated on having doubled the sales on Mr. Gibson's company, Kris learned that Mr. Gibson had called and offered to turn over all his company's business. Happy that she had obviously perform well and satisfied the man, Kris then learned that he wanted more in return for turning over all his business …………………..much more!
"Ah, Hideki ………………..other than doing it myself, it is quite pleasurable to witness a blonde American beauty allowing a black man to touch her body, allowing the man to possess her! The fellow call me later, will to turn over all his company's business in exchange for more to the sexy Mrs. Holmes!" Ichiro advised. Then he laughingly added "I set up a meeting and took the young beauty up to his room! It was fun, like being a pimp and whoring the blonde bitch out to a big black stud! I only wish her husband was there to see his lovely wife let a black fuck his cock up into her tight little cunt!"
Ordered by her devious boss to strip, Kris reluctantly obeyed and slowly began to disrobe. Stepping out of her dress, she swallowed nervously as she was now clad only in her bra, panties and heels. With her boss and Mr. Gibson taking it all in, Kris then bared her breasts for the men. Finally, fully naked and up on the bed, Kris trembled in realizing that she would be cheating upon her loving husband once again …………………this time with a big black stud of a man. Though knowing that she would be ashamed of herself, Kris couldn't help but to clench her thighs together as her slit was becoming quite slick with her juices.
Legs widespread as she lay upon the bed, Kris gasped and shivered as Mr. Gibson rubbed his face in her soft golden fleece. "Ahhhhhhh …………………….ahhhhhhhhhhhhhhhh ………………..mmmmmmmmmmmmmmmmm!" she mewled as the man's thick wet tongue pushed into her slick slit and began to lap at her juicing sex. "Ohhhhhhhhhhhh …………………oh, God ………………….ohhhh, Godddddddddddddddddddddddd! Ohhhhhhh ……………………..argggggggggghhhhhhhhhhhhhhhhhhhhhhhhh!" she squealed as her juices flooded her twat. As the hungry man flicked his tongue along the length of her slit, then teased her sensitive clit, Kris fed the hungry man her sweet and slick love juices.
Returning to earth from the mind-shattering orgasm after being eaten out by the hungry Mr. Gibson, her eyes widened in fear as Kris watched the man beginning to disrobe. Swallowing in nervousness, not having had a chance to get to her gynecologist for a birth-control prescription, Kris stammered out "Please …………………you need ……………….need to use a condom!" It was bad enough that she was worried about her boss having impregnated her but she certainly did not want to compound that worry with having a black man's seed in her. Then she heard Mr. Higuchi chuckle and saw him approach the bed to toss her a foil packet, commenting "You really don't need it Mrs. Holmes ………………….cause I'm betting that I already did the honors!"
Having recently had some practice with unraveling a condom, Kris tore open the packet. Seeing the thick black cock that Mr. Gibson possessed, Kris knew that she had better put the raincoat on it for the hefty weapon would surely knock her up if she were not already pregnant with a slant-eyed little bastard. 'Better that than one with short curly hair!' she thought.
"Oh, God …………………..it's too big ……………….it won't fit!" Kris exclaimed in a panic as Mr. Gibson tried to push the bloated head of his condom-covered cock into her tight slit. Far bigger than anything that taken before, Kris feared that his monstrosity would literally split her in two. Feeling his large hands grasping her trim hips tightly, she knew that at this point there was no turning back and that Mr. Gibson certainly would not take 'No' at this point in time!
"Ow ………………owwwwwww …………………..stop! Please ……………………its too biggggggggggg! Aieeeeeeeeee ……………….aieeeeeeeeeeeeeeeeeeeeeeeeeee!" Kris screamed out as Mr. Gibson forced his over-sized cock up into her. "Ohhhhhhhhhhhh …………………….oh, Godddddddddd ………………………….it's so biggggggggg!" she squealed as the lengthy cock was shoved all the way up into her.
"God, Hideki ……………….you should have heard the bitch squeal when he boned her with that big black cock of his! Then he flipped on to all fours and the blonde little bitch was facing me when he shagged her doggie style!" Ichiro told his friend. "It was quite a sight! Looking at her face, the black dude was obviously stretching that tight little pussy of hers! You could see the pain in her face when he slammed that black salami up her twat!"
Finally getting accustomed to the size of the man as he pummeled her, Kris could not help but to feel the pleasure emanating from between her legs and spreading throughout her entire body. "Oh, please ……………………….oh, please ……………………don't …………………..don't ……………………don't stop …………………….pleaseeeeee!" Kris whimpered as she rocked back and forth on his thick shaft. Now all she wanted was the pleasure to continue and never stop.
For the much experienced Troy Gibson, he knew that the beautiful little bitch would be begging for it once he got it up into her. Having gotten the pretty Mrs. Holmes to that point, he slowed the fuck and came to a complete stop, then pulled out of the now whimpering bitch. Pulling off the protective condom, he heard the Asian laugh from across the room and chuckle "Give it to the hot little bitch! If I haven't done the trick I hope you knock her up with a little black bastard!"
Unable to put up any resistance, just wanting the fuck to continue, Kris could only moan in pleasure as the thick cock slid back into her ………………..only this time without the much needed protection. With the thick cudgel sliding in and out of her juicing slit, Kris could only moan "Ohhhhhhh ……………………oh, yes ……………………oh, yes ……………….fuck me ……………….fuck me ……………fuck meeeeeeeeeeeeeee!" Creaming all around the thick cock, Kris then rocketed off to the stars, then everything seemed to burst around and deep within her. And burst it did, especially the cock within her that sent streams of hot potent jizz directly up in her womb.
Having relayed that episode to his friend, Ichiro continued on "I learned that her foolish husband was leaving her all alone so he could go on a fishing trip with his buddies last weekend! Bet you can guess what I set-up, huh, Hideki?" After hearing his friend's guess, Ichiro responded "Yep, what better place than right in her own home ……..on the very same bed that she shares with her stupid husband! Only this time, I figured it'd be the ideal situation to land this one big account that kept putting us off!"
That day, Kris nervously awaited at her home for Mr. Higuchi to arrive, expecting to serve lunch to a potentially important customer. Introduced to Mr. Marcus Turner, Kris soon learned that her boss had brought the man over to have lunch and seal the deal! Only, the type of lunch that the client wanted to dine on was fine cuisine that was served raw …………………her pussy!
Lying naked on her marital bed with legs spread wide, Kris blinked back the tears of shame as this stranger whom she had just met rubbed his face up against her mound and began to tongue her out. Kris mewled as the man's entire mound was up against her snatch and his long thick tongue slipped into her. "Ohhhhhhhh …………ohhhhhhhh ……………….ohhhhhhhhhhhhhhhhhhhhhhhh!" Kris moaned as she began serving the man his lunch.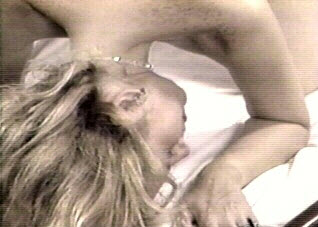 After having intercourse with the client, Kris found herself being turned on all fours. Expecting to taken like a bitch in heat, Kris was not prepared for what was about to come. Hips held tightly, she frantically tried to scramble away, pleading "No ……….please ……………….not there …………………….not there …………..I've never done that! Stop ………………….stop ……………….aieeeeeeeeeeeeeeeeeeee!" Kris screamed as the man brutally shoved his thick black cock up into her virgin ass.


End of Story