Young Wife's Dilemma – I
(m/f, i/r, n/c)
by
Black Demon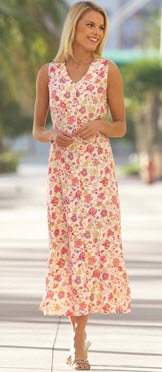 _______________________________________
Standard Disclaimer!
This is a fictional story intended for Adults only!
_______________________________________
Griffith Jewelers, owned by the shrewd and wealthy Mr. Alfonso Griffith, was located in the main shopping mall of New Orleans. The store was very successful, as Alfonso or 'Big Al' as he loved to be called, knew the secret to success in the jewelry business, especially in the large mall. The secret lay not only in having the finest jewelry available, but in seeing that his stores were staffed with attractive female sales personnel. Attractive, young and white!
Big Al stayed out of the limelight and far behind the scenes. He knew it was better for business that he stayed in the back office, at 5'11, 230 lbs. and black, the unattractive businessman knew his physical presence in the store could only detract from the high-class façade of Griffith Jewelers. However, Big Al personally saw to the hiring of each and every sales person. If he were to pay a salary and high rate of commission to anyone, it would have to be a young beautiful white woman. He wanted his money's worth, and looking at beautiful women made the business that much more fun and exciting.
As Big Al gazed through the one-way mirror into the store, he licked his lips at the sight before him. He was staring at the attractive young blonde that he recently hired as his new assistant manager, her prior experience in jewelry sales giving her a good grasp of the business. "God, I'd sure like to get that sweet little thing in bed!" he groaned as he stroked his hardening cock. Big Al opened her personnel folder: Kerri Fleming, 25, 5'3", 115 lbs, long blonde hair, married to Larry Fleming for three years, and a one-year old baby boy, Nathan. This pretty gal always greeted him with respect, calling him 'Mr. Griffith' or 'sir', feeling it disrespectful to call him 'Big Al'.
He thought back to his interview with the young woman, when she had first interviewed for a sales position. He was in fact over staffed at that particular moment, but he couldn't let this beauty get away, in more ways than one, especially after seeing her sexy white legs in her black heels. Big Al looked at the folder and at his prey through the mirror. Al had a thing for attractive white women, but he found attractive married white women the most desirable of all, and in particular, one as naïve and alluring as this tight little blonde. God, he had to get into her pants. He stared at her long trim ivory legs, his mouth and cock both drooling in anticipation.
He was determined to get into the sweet young wife's tight little panties. With the sales positions filled, he had decided that he would instead hire her as assistant manager. He would literally have the sweet young thing 'under' him soon. The current assistant manager, a beautiful brunette with milk white complexion, was four months pregnant and showing. He laughed as the dumb bitch was unknowingly pregnant with his little black baby. Thus, he felt she was due for a promotion and would ship her off to manage a suburban store. And now he could lay the groundwork for some 'fresh' white meat to feast upon.
Over the next few weeks, Big Al worked closely with his new trainee, going over her many duties and responsibilities. The cunning jeweler and always been careful to hide his lecherous inner self from his employees. The naïve assistant manager never caught on to his subtle peeks down her blouse or how he'd press himself against her tight, firm young body as he leaned in to read over a document or to help her arrange a display case. Al was a realist, knowing that none of the attractive young employees had even the slightest romantic interest in him, he knew he couldn't really blame them. But, their disinterest in him only piqued his desire to possess them just that much more. Smiling to himself, the young Mrs. Kerri Fleming would be an especially satisfying conquest. He would make certain of that, already well into his plan to defile and possess his unsuspecting new trainee.
Kerri had been elated to get the job as Assistant Manager, unaware when she applied that the opening even existed. She was thankful for her prior experience, feeling it played a major part of her landing the job. She had not given much thought to her boss, the owner of Griffith Jewelers, not realizing how closely she would have to work with him.
She was appreciative of her boss's confidence, knowing that several of the current sales women had qualifications for the position, thankful that it must have been her prior experience that gained her the job. She was quite appreciative of his patience during her three week training period. He was always friendly and very professional, and she wanted to like him and wanted very much to prove she was worthy to be assistant manager. She wanted to also show her capabilities to her subordinates. But, no matter how much she tried not to think about it, she was physically repulsed by him. Although she had never found blacks to be particularly attractive, she found Alfonso Griffith to be particularly unattractive. She reminded herself over and over again that he was her boss and mentor, and it was strictly a professional association.
Kerri was very happily married to her husband Larry and proud of their baby boy. She felt a bit sad in having to leave for an overnight buying trip. But it was part of her job as Assistant Manager. Larry would take care of the baby during the evening and drop him off at the sitter's the next day. She felt a bit uncomfortable going on this trip alone with her boss, but brushed aside the thought of anything going amiss on the trip. Mr. Griffith had never approached her sexually in any way, there was just something about him that made her uncomfortable. She dismissed the thought, for she was devoted to Larry and would never cheat on him, especially not with anyone as repulsive looking as her black boss.
The first day of the business trip went very well. She felt relieved that her boss had remained a perfect gentleman and the buying trip was a success thus far. Returning to the hotel, they were to freshen up and meet for dinner to go over the next day's schedule and strategy. As this was a dinner business meeting with her boss at the hotel's elegant restaurant, Kerri showered and put on a neat black business suit, with a white blouse and 3" black heels. She omitted the nylons as her ivory white legs made her more attractive, though she had no intent on giving her boss any wrong ideas.
It was an elegant dinner, first drinks, then appetizers, followed by more drinks. An expensive bottle of wine, ordered by Big Al, and Kerri's glass was never empty. Kerri , however, was used to social drinking but very moderately at that. She was unaccustomed to the constant flow of drinks and numerous toasts by her boss. But she did not want to be rude nor seem unwilling to drink a toast with her boss, thus consuming more alcohol than she was accustomed to and at a much faster rate.
Dinner was excellent, but Kerri was feeling quite lightheaded from the effects of the alcohol. Then, after dinner drinks, with soft music playing, couples began to move to the dance floor. Kerri was shocked when her boss held out his hand and asked her to dance with him. She could not be rude and refuse his request to dance and cringed as his pudgy black hand touched hers. She shivered as she walked to the dance floor with her elderly black boss, feeling as if all eyes were on her, all wondering how a pretty southern belle like her could stand the touch of an old repulsive black man.
When Kerri had stood up to move to the dance floor, she was naturally followed by her boss. However, she was unaware of the three valium tablets that he slipped into her drink. As they danced, Kerri felt quite uncomfortable as her boss danced close to her. However, her boss remained a perfect gentleman and she was relieved to be back at the table, needing her after dinner drink following that dance.
Then the conversation turned to their personal lives. Kerri expressed how much in love she was with Larry and how she adored her baby boy. As they talked, Kerri accepted another dance request from her boss. As she stood, she felt quite woozy but her boss' hands held her steady at the waist. Following the dance, Kerri advised her boss that she had a bit much and had to call it an evening or she wouldn't get up in time for the morning presentation. Big Al paid the dinner tab and escorted his lovely assistant manager to the elevators. Up the elevators to their floor, Big Al had to keep an arm around the waist of his woozy assistant to keep her steady.
Reaching their floor and arriving at Kerri's door, Kerri could barely open her purse. Kerri obtained the card key for the door but in her condition Big Al had to open the door and escorted her in. As each room was a suite with a complete bar, Big Al settled Kerri down on the sofa and advised Kerri he'd pour them a nightcap. Kerri wanted to refuse and get this repulsive black man out of her room but did not want to seem impolite to her boss, wanting desperately for him to leave as she could barely keep herself awake.
Big Al returned with a strong after dinner drink from the bar. He chatted to the young wife, intently watching her fight the effect of the valium, her head weaving and bobbing slightly. He watched her finally dozing as he continued to talk, then took her glass just before it slipped from her slender white fingers. Big Al got up and looked at the sleeping beauty, deciding to let the drug take full effect. With his room directly across the hall, Big Al took the opportunity to leave the sleeping beauty for a few minutes. With her card key in his possession, he would return with his video equipment. Video equipment that he had packed in a suitcase, just for this special occasion.
Returning to the young wife's room, Big Al observed the drugged young beauty in the same position as he had left her. Once the two video cameras were set up to focus on the king size bed, Big Al turned on all the lights in the room. He wanted to be certain there would be no doubt as to who would be the beautiful star in this upcoming video. Big Al went to the drugged beauty and easily lifted her in his arms. With the cameras recording, it would begin with Big Al carrying the unconscious young blonde onto the center of the bed. Fully clothed, Kerri was gently laid upon the center of the bed. He wanted it all recorded, with him stripping off the black blazer, then he began to slowly unbutton her white blouse. He then slipped a pudgy black hand into the blouse and caressed the firm mound through the lacy bra, fingering the hardening nipple.
Pulling the white blouse from the black skirt, the blouse was pulled open to reveal the milk white body of the drugged young wife. Reaching under the petite beauty, the lacy white bra was quickly unhooked and pulled up over the pink capped mounds. Big Al licked his thick lips and bent over to suck upon each of the tender pink nipples, teasing them with his thick tongue until each rose in hardness.
A moment later, Big Al had moved the petite beauty a bit to remove her white blouse and bra. He then took in the pair of sexy white legs and sexy black heels. Reaching down, he savored the removal of each sexy heel, revealing Kerri s sexy white feet. Big Al paid homage to the sexy white soles and toes of this unconscious beauty, tonguing every inch and crevice.
Then Big Al scooted up to work upon the black skirt. In no time the skirt was unhooked and unzipped, slowly being drawn over the trim hips and down the slender white legs. He stood to admire the unconscious beauty, now only protected by a thin strip of lacy white panties. Then he bent down to reveal his prize, the mound of the lovely young wife's golden treasure. And Big Al would soon lay claim to this prized treasure.
Licking his slobbering lips, Big Al just had to get a taste of this sweet honey. So white and pure, he smiled thinking of what her husband would say if he could see his lovely young wife at this very moment, with a repulsive old black man about to get a taste of his sweet honey. Kneeling up between the trim white legs, Big Al nuzzled his face in the soft golden fleece and inhaled the intoxicating fragrance of the beauty's sweet treasure.
Now to taste the sweet honey nectar, as Big Al's thick tongue darted between the slick folds of the tender young wife. Then he licked and nipped at the hardened little clit, causing the slick to become even juicer and Big Al began to slurp his rewards. He smiled as the unconscious beauty stirred a bit from the stimulation stemming from between her loins. Then he quickly shed his clothing before the cameras.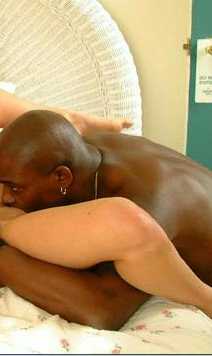 Big Al then scooted back up onto the bed, licking at the sweet nectar on his lips and chin. He looked down the unconscious beauty, stroking his hard but drooping 8" cock, as it oozed some thick goo in anticipation. He was about to claim this innocent young wife's precious treasure. He wished her loving husband was here to see his precious wife get 'ruined' by a repulsive black bastard. Perhaps he could give her baby boy a little playmate in nine months.
Placing his cockhead at the entrance to the golden treasure, he rubbed it up and down to juice up his thick black tool. Grasping the trim white hips before him, Big Al took aim "Oh, Mrs. Fleming, if only your husband could see this precious moment!" With that remark, the pudgy bastard claimed his prize, burying his drooping black cock into her previously unsoiled golden mound. "Ahhhh, Mrs. Fleming, wait till you see yourself being 'ruined' on tape! Gonna plant a little black baby in your precious white tummy! Ahhhhhhhh ………...................……..yeahhhhhh!" groaned Big Al. Soon his cock was buried to the hilt, farther than her husband had ever been, right at the entrance to her fertile womb.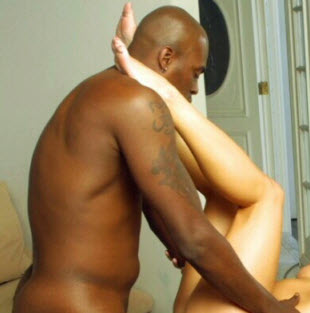 An hour later, Big Al smiled down upon the soiled young wife as she lay unconscious on her bed. Soiled with two hot loads of his potent black baby juice, her tight little pussy filled to the brim with the filthy goo. He began to dismantle the rods holding the video cameras and pack up his equipment. Then Big Al set about to pick up and hang up the young wife's blazer, blouse, and skirt. He then slipped the lacy white panties over the beauty's sexy feet and back up her trim white legs. Opening her dresser drawer, he found Kerri's nightgown and put it on her limp body. Then, the task of getting her under the covers. Then, he called the front desk to see if a wake-up call had been placed. As there was no wake-up call, he set it for 30 minutes before the young wife was supposed to meet with him, knowing that she probably would not be ready in that short time.
Before exiting the young wife's room, Big Al gazed at the 'ruined' little beauty. Chuckling, he couldn't wait to show the naïve little bitch the video recording of her defilement. Knowing he had to make it appear that Mrs. Kerri Fleming was not out cold, he had placed her slender ankles upon his black shoulders, bending the sweet beauty in two, as the video recorded his humping into the innocent beauty. He held her wrists above her head to give the appearance of her being awake.
But the clincher would be his kissing the beauty, then lifting up a bit and yelling for the microphone "Oh, yea, ……................…ohhhhhh, squeeze me with your tight pussy, Mrs. Fleming ……....................….ohhhhh, yeahhhh ……...........................…..ohhhh, ohhhhhh ………........................…ohhhhh, Mrs. Fleming …….....................…..ohhhhhhh, yeahhhhhhh …………...............……….you're going to get my nigga juice soon …...…………..aaarrrrrrrgghhhhhhhhhhhhhh!" The cameras had recorded his big black ass tensing and shivering as he emptied his load deep in her womb. When he withdrew, he made sure to bring his drooping black cock out very slowly, turning his body so the cameras would make out Kerri's face along with the slimy black cock being pulled out of her golden treasure chest. Then the cameras would show the dwindling black cock nuzzling itself into the soft golden bush. Then, Big Al crawled up to the young beauty's face to have the video include the soft pink lips around his oozing black cock.
Early the next morning, Kerri reached over to the ringing phone. Groggy, she listened to the recording of the wake-up call. Looking over at the digital clock, Kerri groaned. Her head hurt and she had to meet her boss in half an hour. Never had she felt a hangover like this. She groaned again, trying to remember what happened, knowing she shouldn't have drunk so much. She briefly recalled her boss escorting her to her room and they were going to have a final nightcap. "Gosh, I hope I didn't make a fool out of myself last night! What must Mr. Griffith think of me drinking so much? I hope he doesn't think I'm a lush!" she prayed to herself.
Scrambling, Kerri rushed about, trying desperately to get ready to meet her boss in the hallway. Looking at the time, there was absolutely no time for a shower, though her body felt sticky and grimy. A couple of minutes after 7 a.m., she heard a knock on her door and knew it was her boss since she was late. Opening the door, she apologized and asked for a few extra minutes "No problem, my dear, take your time! I'll wait out here!" her boss graciously told her. Minutes later, Kerri breathed a sigh of relief as she opened the door, thankful her kind boss was so understanding.
Kerri apologized for being late and for having drank too much the evening before. Her gentleman of a boss hushed her saying she behaved perfectly and she was not late at all. He told her he had immensely enjoyed her company over dinner and drinks, saying he liked to get to know all about his assistant managers, liked to know they're happily married.
The day went by quickly and business went quite smoothly. On the flight back to New Orleans, Kerri was quite relieved and thankful for all the praise Mr. Griffith laid upon her. Upon landing at the airport, Mr. Griffith then escorted her to her car wanting her to get to her car safely. She waved goodbye to her boss as he waved back, telling her "Your husband is quite a lucky man to have such a young beautiful wife as you!" But she did not hear the comment her boss muttered to himself "Young, beautiful and 'ruined' by a nigger's cum and quite possibly knocked-up!"
Larry Fleming greeted his lovely wife as she returned home from her first business trip. He kissed her and swept her off her feet, carrying her to their bedroom. He was in the mood for love, having missed his loving wife. "Oh, honey, let me shower first. I had to rush this morning and I really need a shower!" Kerri tried to put her husband off for awhile. Her husband was getting playful and pulled her lacy panties down and playfully nuzzled his face in her golden mound. Then he darted his tongue into her slick groove. Kerri groaned from the pleasurable stimulation, feeling the juices flow onto Larry's teasing tongue. The smell wharfting up from between Kerri's soft, milk-white thighs was unusually strong, and the taste of her slick nectar tasted gamier and somehow different. But Larry was undeterred as he licked feverishly at her stiffening clit.
The young couple had a homecoming to remember. They were so excited to see each other again, though being apart for only one night. Larry just loved how sexy his wife tasted and how juicy her slit had gotten as he licked her clit and groove. And now they had the whole weekend to enjoy each other.
On Monday morning, Larry kissed his wife goodbye as he headed off to work. Kerri kissed the baby goodbye, as Larry would drop him off at the sitter's. Kerri had dressed in a teal green suit and had just put on her matching heels when her phone rang. She was to meet her boss at the office in half an hour but it was Mr. Griffith on the line saying he was in the area and had something important to show her. It couldn't wait for the meeting and he'd pop in within ten minutes. Kerri was puzzled at the strange call, not wanting her repulsive black boss to come into her home.
Actually, Big Al had awaited the departure of Larry Fleming's car before making the call from his cell phone. Then he'd let the little beauty stew for a few minutes before springing the big surprise on her. He rubbed his twitching cock through his trousers, thinking of spreading those sweet white thighs again, only this time the beautiful southern belle would be pleading and crying to save her dignity.
When the doorbell rang, Kerri reluctantly opened the front door. She admitted her repulsive looking boss into her home, for he was her boss and it would certainly be rude to refuse him entry. Kerri led the way to the family room when her boss asked if she had a video recorder. Mr. Griffith told her to sit on the sofa as he started the important videotape. As the TV was turned on and the videotape inserted into the recorder, her boss came over and sat uncomfortably close to her on the sofa. Her boss had the remote and hit the play button.
As the video started, Kerri gasped as she saw naked bodies on the screen. Her boss was actually playing a porno flick here in her home. Her eyes focused on the screen and Kerri recognized the faces on the screen, gasping loudly "Oh ................……my, ……............……my, Goddddddd …............……….noooooooo!" Kerri was now shaking in fear and frozen to the spot on the sofa.
Big Al smiled at the young wife's dilemma, enjoying the anguish of seeing herself being 'ruined' on film. "Oh, my God …..........…my, God ....................….you .............................…you raped me .........................….how could you?" Kerri stammered, as she watched the video showing the fat black body atop of hers. Tears flowed from her eyes as she heard her boss's voice on the tape yelling "Oh, yea, ……....................…ohhhhhh, squeeze me with your tight pussy, Mrs. Fleming …......................….ohhhhh, yeahhhh ……….................................ohhhh, ohhhhhh …....................………ohhhhh, Mrs. Fleming ……..............…..ohhhhhhh, yeahhhhhhh ………....................…….you're going to get my nigga juice soon ……………..aaarrrrrrrgghhhhhhhhhhhhhh!" The tape had been professionally spliced and no one would believe she was unconscious at the time of the rape.
"What's your loving husband going to say when he sees this tape, Mrs. Fleming?" Big Al taunted, enjoying the sobbing of his beautiful blonde wife. "Oh, please, please you can't show this to my husband! Please, you raped me …….please!" Kerri sobbed. "Your hubby will never believe that if he sees this tape. He's going to throw your pretty little butt out on the street! Think he'll ever want to touch his precious little gem again, knowing it was 'ruined' by an ugly black bastard? What do you think he'll do, Mrs. Fleming?" he plied.
Having seen the tape herself, it certainly did not appear she was unconscious when she was being raped. Her arms held above her head and her feet upon his black shoulders would have everyone assuming she was conscious, especially with Mr. Griffith yelling for her to squeeze him with her tight pussy. "Oh, please ……please…..please give me the tape!" Kerri begged.
"Baby, you can have that tape to keep as a souvenir. But if you don't want hubby to get a copy in the mail, you'll first have to chew on this!" Big Al spoke, as he stood and unzipped, withdrawing his filthy black cock. "Oh, my Godddddddd …….............................…nooooo …......................……ohhhhhhhhhhh" gasped the horrified , realizing what was being demanded of her. She shuddered in absolute revulsion, wanting to throw up at the thought of putting her lips on such a gross looking cock, a black one at that.
Big Al grinned as he saw the naïve little bitch cringe and shiver in disgust, viewing his black drooping cock as the most disgusting sight she ever laid her beautiful eyes on. 'Well, we'll see how she cringes when she gets a taste of this black meat!' he thought to himself. He knew she would never touch his black cock on her own, no matter what he had on her, that he would have to first get her started. With that, he wrapped his pudgy black fingers in her long blonde hair. Pulling her to him, he observed her shiver again in disgust and close her eyes from the sight of his throbbing cock.
Kerri pushed at the hips of her employer, trying desperately to push him away. She shivered, disgusted at the thought of what was expected of her, wanting to throw up at the stench emanating from his filthy crotch. Her delicate body began shaking uncontrollably as the rubbery head of the black cock made contact with her pink lips.
"Open that sweet little mouth of yours, Mrs. Fleming! Or do you want your loving husband to see that video?" her boss demanded. Kerri sobbed in despair, knowing her husband would not believe she was raped after viewing the video. The drooping black cock began to ooze its pre-cum in anticipation of what was to come, smearing its glossy fluid upon the cringing beauty's soft pink lips.
With the thick fingers wound tightly in her hair, pulling at her head and the awful threat, Kerri reluctantly opened her pink lips to admit the foul smelling cock. Her body shook as she fought the urge to throw up on the filthy black prick. Never had a cock been so brutally thrust into her mouth. Her boss was actually going to fuck her face.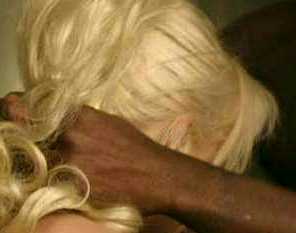 "Oh, God ………you've got such sweet lips, Mrs. Fleming ……...............……..ahhhh, if only your husband could see his pretty wife now!" groaned a delighted Al, wanting to debase the naïve young wife. It was such a pleasure to see an innocent young wife, wishing she were dead, rather than suck a nigger's cock as this young thing was now doing. Seeing a young beauty in this predicament easily brought Big Al over the edge "Ahhhhh ….................……eat it, Mrs. Fleming ……….......................……eat my hot cummmmm …………eat it all!" Al groaned loudly as this twitching cock exploded deep down the clenching throat of the panicky young wife, who began thrashing about for air.
Slowly, the dwindling black cock was slowly slipping from the young wife's flush face. Big Al laughed as his cock began to shrink, Kerri shivered and gagged as the slimy spend made its way back up her throat. She began to choke and cough, as the slimy goo overflowed from her soft pink lips to soil her bright teal blazer and skirt.
Not giving the innocent young wife time to recover, Al grasped Kerri by her elbow and forced her up, leading the way to her bedroom. Staggering from her ordeal, Kerri realized where her horrid boss was taking her. She tried to struggle and run, but the firm grip on her elbow prevented her efforts. "Oh, please …………please, .......................……not there .........................…pleaseeeeeeeeeee …….......................……..….pleasseeee!" she begged. But there would be no mercy shown to her pleading. "Please ......................…….please …..................….I can't ……...................…not in here!" she pleaded.
Upon entering the master bedroom, Big Al quickly stripped the teal blazer off the frightened young wife. With a yank, he tore the front of her white blouse, buttons flying about the room. "Okay, sweet thing, strip for me!" came the command, "Strip or have your husband see the tape!" Tears flowing from her eyes, she backed up until the back of her knees met the bed, looking pleadingly at her evil boss. Faced with the devastating consequences, Kerri closed her eyes and let her torn blouse slip from her shoulders.
With her black tormentor blocking the doorway, the overhanging threat, Kerri had no choice but to continue with the terrible ordeal of stripping off her clothing. "Come on, sweet thing, drop that skirt next!" the command came. Kerri fumbled with the button, then unzipped the garment, letting it puddle over her heels. Wanting desperately to keep from baring herself, Kerri stepped out of her fallen skirt, then gingerly stepped out of her trim heels. She shivered as the voice of her boss ordered her "Get on the fucking bed and give me a show, bitch!" Hesitantly, she back her way till the back of her knees met the soft mattress. Sobbing, she lay back on the bed and closed her eyes, her hands moving to comply with the order from her horrid boss.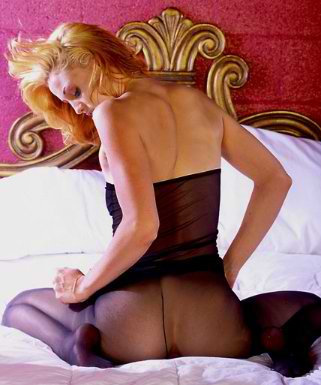 "Do I have to tell you what's next, Mrs. Fleming?" Her head bowed in shame, Kerri reached behind her to unhook her lacy white bra. Then the flimsy garment slipped from her ivory shoulders and fluttered to the floor, baring her pink capped breasts. "Well ………little lady?" Al quizzed. Kerri sobbed as her hands slowly peeled off her last protecting garment,pulling the white lacy item off her trim white legs, puddling on the mattress.
Kerri eyes were transfixed on her leering boss as he began to take off his clothing. She shuddered at the repulsive sight of her fat ugly tormentor, with the long drooping cock that began to twitch in excitement. As the gloating boss moved towards her, Kerri edged backwards on her bed. Trying to scoot backwards, her trim white ankles were grasped by strong black hands. She cringed as her feet were pulled forward to wrap around the rubbery pole, her sexy feet being streaked with the slimy goo.
Big Al chuckled as he spread wide the trim white legs, crawling up between them. "Oh, please, please ……...........................……….please, noooooooo ………................….noooooooooo!" Kerri begged, as Al licked his thick lips. "Ohhhhhhhhhh ……….............…..ohhhhhhhhhh!" she moaned as the fat face buried itself in her golden bush. Then the wet tongue sought her precious jewel, causing Kerri to arch up "Oh, God ………...........…….oh, Godddddddddddddddddd …………nooooooooooooooooooooo!" she groaned, her hips off the bed and hands trying to push her boss's head away. Arching up higher, Kerri groaned loudly "Ahhhhhhhh ………......................……ahhhhhh" as her body quivered in an unwanted but mind shattering orgasm.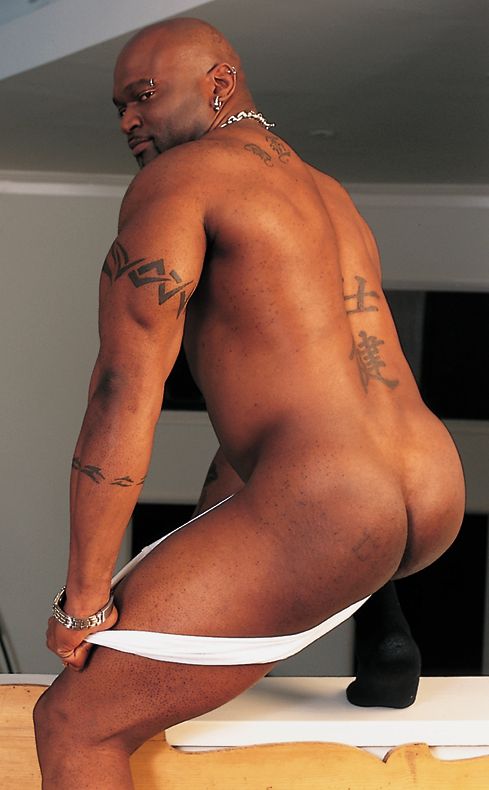 Settling back down to earth, Kerri realized just what she had done. Her mind was in shambles, wondering what Larry would say if he knew his naïve and faithful wife had allowed a repulsive nigger to feast on his private treasure, and worst of all she had reached an orgasm of a magnitude never reached before. Then she came back to reality, with Big Al having undressed, Kerri shuddered in seeing the menacing black snake that appeared ready to strike.
"Oh, please ....................……..please, Mr. Griffith ……...................…please ………….............…please don't rape me …....................…..pleaseeeeeeeee …........................…….not in my husband's bed!" Kerri sobbed. Big Al grinned "Gonna fuck you right in your marital bed, Mrs. Fleming! What would your hubby say if he knew you let a nigger fuck you right in his bed, Mrs. Fleming?" Al just loved to see the young wife sob in shame, seeing the tears pour down her face as she realized how true his statements were.
As the drooping black muscle nuzzled in her golden nest, Kerri tried desperately to move away "Oh, please …….............….please ……...................please, Mr. Griffith …....................….you can't …......................….please …..................…..I can't let you …….................….!" "Gonna fuck ya, Mrs. Fleming! Gonna nail you right in hubby's bed! Gonna fill ya up with some hot thick nigga seed, Mrs. Fleming!" Al gloated.
Kerri squirmed as the invading cockhead parted the entrance to Larry's private treasure. "Oh, please ..........................……..please, Mr. Griffith ….....…..please, please, a condom …....................….please, you need to put a condom on ….....................……please, I can't get pregnant …...............…..not by you!" "Gonna fuck ya, bitch ……………...........…gonna give ya some real black meat …….......................gonna let ya feel a real man!" Al taunted, as he grasped her trim hips and thrust his cockhead into her slick entrance.
"Oh, please …..................….please ……....................…please take it out!" Kerri cried. Gloating, Big Al gave a mighty heave, burying himself in to the hilt. "Aieeeeeeeee ……..................…….arrrgggggggggggggggggggggh!" came the painful scream. Not caring how he hurt her, Al reared back and slammed forward with all his might. Then he began to fuck the beautiful bitch in and out, giving her long slow strokes, leaving only his thick cockhead enveloped in her slit as he withdrew.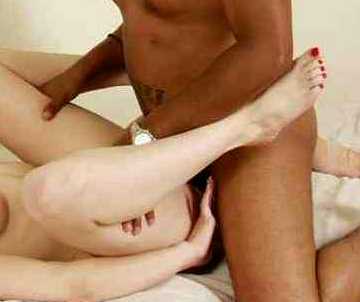 "Oh, God …....................……oh, God …..................……oh, nnnnoooooooooo ….....................……nooooo!" Kerri groaned, as her body betrayed her mind. "Oh, no …...................…..I don't want thisssss …...................….please!" she cried out, arching her back, then wrapping her trim white legs around the fat black ass. "Oh, God ………........................….oh, noooo …..........................……arggggggghhhhh!" she screamed, arching up as her body shook and quivered in an orgasm that far surpassed any reached with her husband.
Big Al kept his fat body still as the little wife thrashed and shook in orgasm, while impaled on his crooked black cock. As the naïve young wife settled down into a stupor, Al gave her a slap on the face to bring her back to reality. Fear immediately could be seen in her face, just what Al wanted to see as he gave the innocent beauty the fucking of her life. "Oh, please …....................….please pull it out, please ….................…..please, you don't have a condom on …..........…….please!" Kerri begged. "Ohhhhh, baby, you're so lucky I got 'snipped' years ago! Damned lucky for that vasectomy! Or you'd damned well get knocked up, bitch …….!" Al groaned loudly, with a soft devious snicker behind that lie.
"Oh, baby …......................…..baby, gonna fill ya full of my nigga juice ……..............…..gonna 'ruin' the faithful little wifey …...................…….gonna spunk in hubby's little treasure chest …......................…..gonna leave your hubby a swamp to stick his little cock into! How does it feel to be 'ruined' by a nigger, sweet thing?" Al taunted, as he fucked the sobbing wife without mercy. "Oh, honey …......................…..here it cumsssssssss!" Al groaned as he exploded deep in her womb. "Oh, nooooooooo ……....................……..!" Kerri moaned, yet her trim legs squeezed at the quivering black ass, so relieved and thankful that this forbidden mating would not put her in the family way.
With a loud plopping sound, the drooping black cock slipped from the young wife's slick cunt, leaving the defiled young wife shamed and humiliated. Al stood and observed the naïve young bitch curl into a fetal position, ashamed of being 'ruined' on her marital bed. "Take the rest of the day off, sweet thing! You earned it! See you tomorrow morning!" Al laughed as he patted her on her bare ass.
After douching the filthy mush from her stretched pussy, Kerri saw the large amount of jism that had been deposited in her and wondered just how much more remained in her womb. 'Thank goodness that filthy slime can't get me pregnant', Kerri whispered to herself, trying to cleanse the slime from her golden treasure. She showered for over an hour, trying to wash the filth off her body. She knew her devious boss would pounce on her again, knew he would not leave her alone, not with the tape in his possession.
The next day, Kerri reluctantly returned to work, knowing the consequences if she didn't. She didn't want to face her repulsive boss ever again, but that was not an option. At the store, Kerri remained in the main showroom and stayed out of the back office where her rapist sat.
At 11:30 a.m., a fellow employee came up to Kerri to advise her that the boss wanted to see her in the back room. Nervously, Kerri made her way to the back office. As she approached her boss, she nervously asked "Did you want to see me, Mr. Griffith?" Big Al smiled and slid a blow-up of a photo of her legs spread and being fucked by her black boss. Kerri stared blankly t the photo as Al pushed the stunned young wife forward, doubling her over and forcing her to brace herself against his desk. She gasped in despair as she felt her boss's hands reach up under her skirt and strip off her lace panties.
Shoved forward, Kerri stared through the one-way mirror at her unsuspecting co-workers. She felt the cockhead slice through her slick folds, groaning and praying that none of her coworkers would walk into the back office. In a few minutes, her repulsive boss was grunting out, as he shot his scummy load into her womb. She was about to cleanse herself in the restroom but her boss escorted her to the door and pushed her into the main showroom, with loud instructions for her to "Please evaluate the new sales promotion and advertisement!"
Kerri bit her bottom lip, trying to keep her eyes from tearing. Trying to walk slowly and not show any discomfort to attract the attention of the sales force. Forced to squeeze her tight pussy lips together. It would be such an embarrassment and humiliation to have that damned nigger's cum slithering down her thighs. That damned deviate boss had pushed her out onto the floor minus her lace panties. She looked nervously at the time, as it was only ten minutes before noon. Ten minutes before Larry met her at the store so they could have lunch together.
Over the next month, the relationship between Kerri and Larry became rather strained. Kerri began to make all types of excuses whenever her husband became playful and wanted some lovemaking. In reality, she felt ashamed of being soiled and 'ruined'. She did not want to soil her husband with his now dirtied prize. Since the eventful day in the office, it became a ritual with her repulsive boss using her as a cum dump, merely pushing her over onto her desk and satisfying himself with a quick fuck. And each time, he forced her to return to the showroom minus her panties and a cunt full of nigger cum.
As Kerri Fleming straightened up and smoothed down her skirt, she proudly announced that she was pregnant, and that she was giving notice that she was quitting to devote herself to being a full-time housewife and mother. Big Al nodded and congratulated the naïve mother-to-be and her husband on the upcoming addition to the Fleming family. As Kerri returned to the showroom a wry smile crossed his face as he settled in behind his desk. Oh, what he wouldn't give to be a fly on the wall when Kerri Fleming gives birth to their new baby. Now that the young bitch was indeed knocked-up, he'd let her think she could escape his clutches. He may just pay her a visit after she gets her surprise in about eight months, for she may be in need of a job again when her husband splits the scene.
Big Al would now be needing a new assistant manager, and he knew that he had several sexy young wives among the candidates to fill the position. His cock twitched to life as he started sorting through the personnel folders. He stopped when he came to the folder of Mrs. Lynn Gilmer, attractive, naïve …………and married! He gazed lustfully through the one-way mirror, envisioning the prospect of making the lovely Mrs. Lynn Gilmer his next unwitting conquest.

End of Story